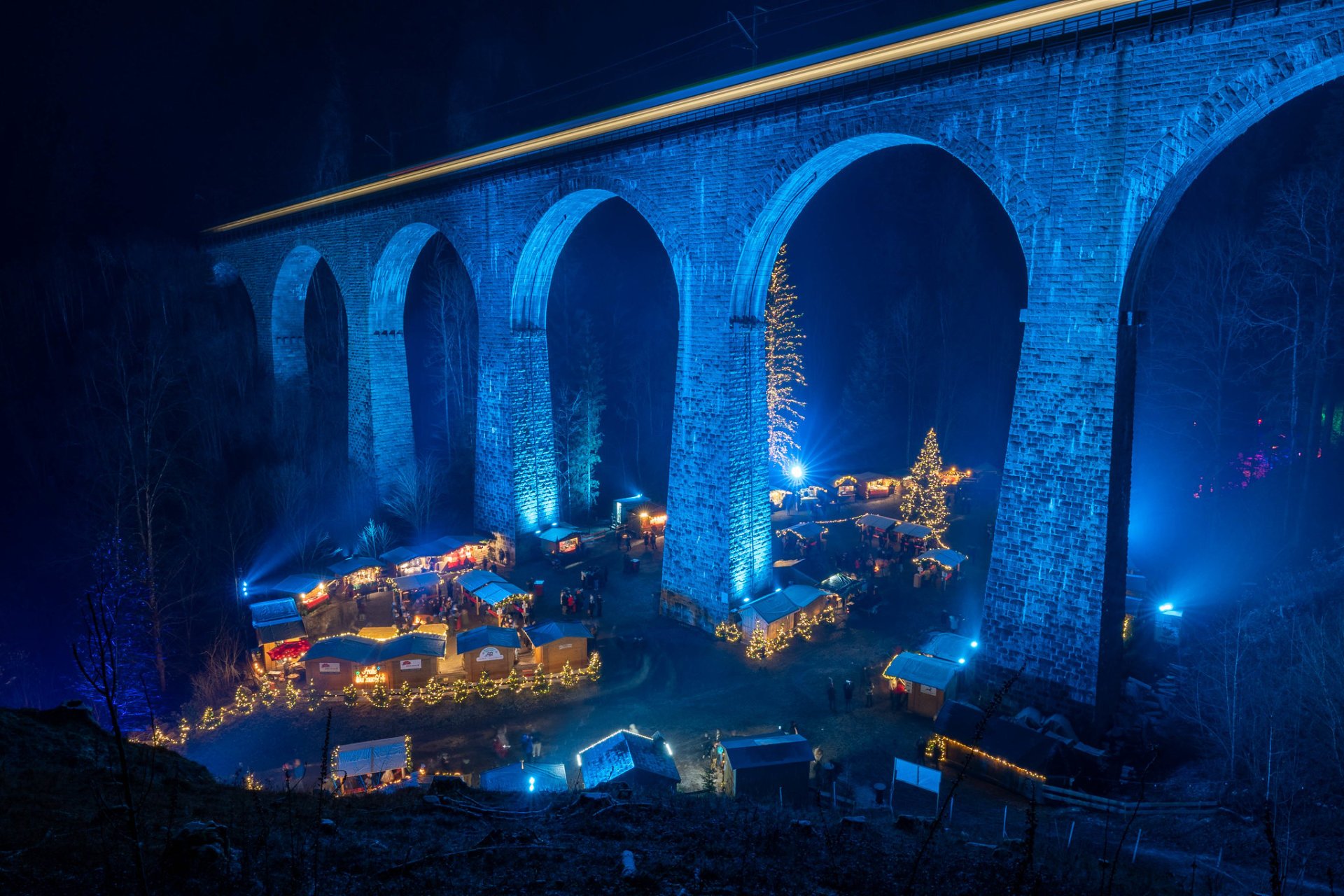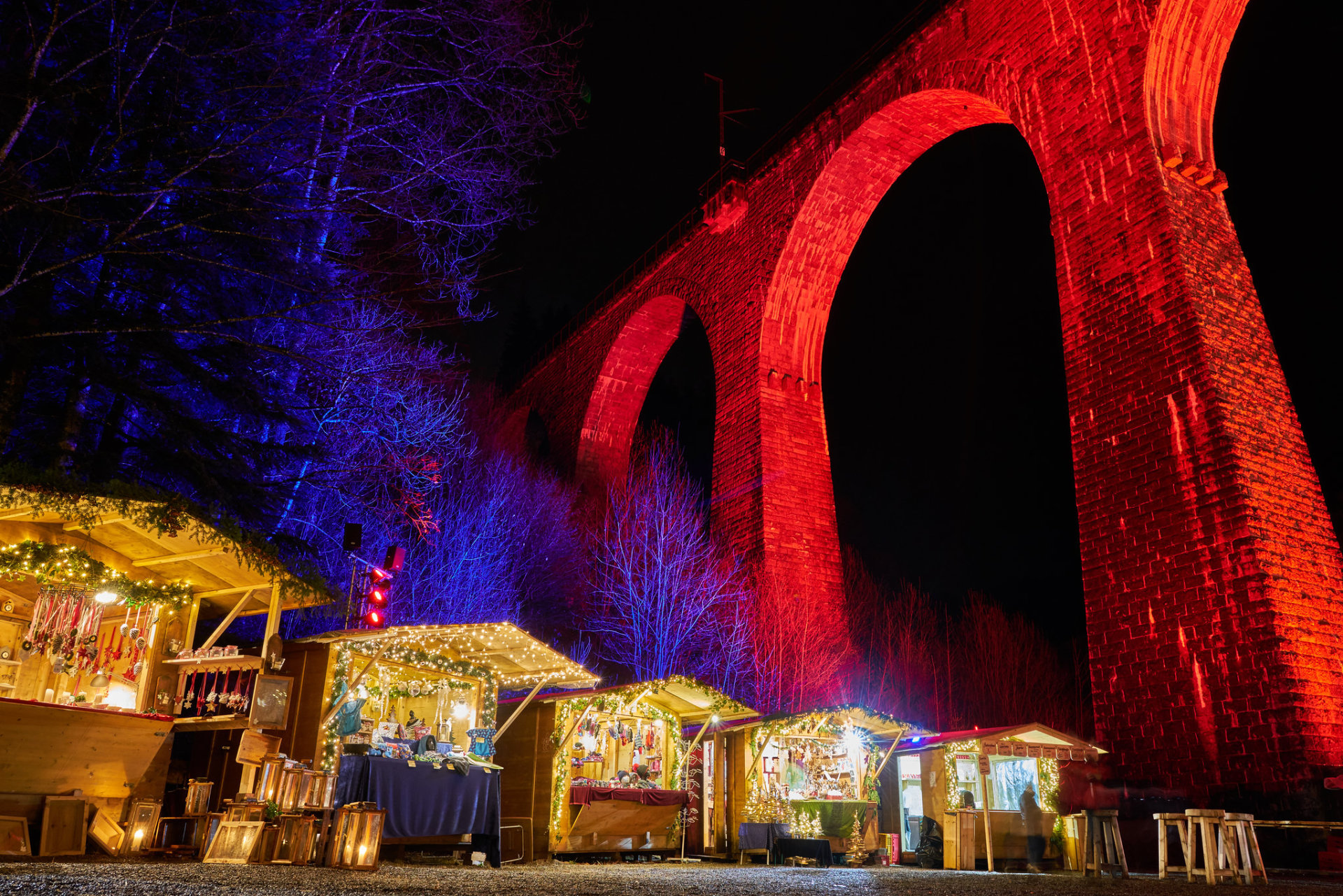 Ravennaschlucht Christmas Market doesn't look like an ordinary Christmas market, and we are going to explain why in this article. As one of Europe's most extraordinary Christmas markets, it's tucked away in the solemn snowy hills of the winter Black Forest in the state of Baden-Württemberg.
So, first of all, its location is a WOW. Just imagine a circle of decorated stalls at the foot of a huge old-fashioned arched bridge across a gorgeous valley. And nothing else is around, just the silent trees and darkness. It may immediately remind you of a fairy tale: multiple colorful illuminations, crackling bonfires, and the smells of mulled wine and freshly grilled sausages help you immerse into this magical atmosphere. Truth be told, Ravennaschlucht Christmas Market is one of the most enchanting Christmas markets in the country.
Secondly, the Ravenna Gorge Christmas Market is open only from Friday to Sunday, unlike other Christmas markets. And it's actually cool because you cannot be afraid that you miss some entertainment because of being at work. If you are looking for a place to stay, check out the map below. It offers the best accommodation for the best price. Also, if you have additional questions, please visit the official website in the External Resources section below.
Find hotels and airbnbs near Ravenna Gorge Christmas Market (Map)