0
Show accomodations nearby
There are many holidays, enlivening the streets of Madrid but none of them adorns the city as a whole like Christmas. Multicoloured festive illuminations decorate the city from November 24th to January 6th. The streets, squares and houses are illuminated with millions of light bulbs that meet the most stringent environmental and energy-efficient requirements. Famous designers, architects, and graphic designers work on the creation of the Christmas illumination in the city, which can be called a "light fashion show."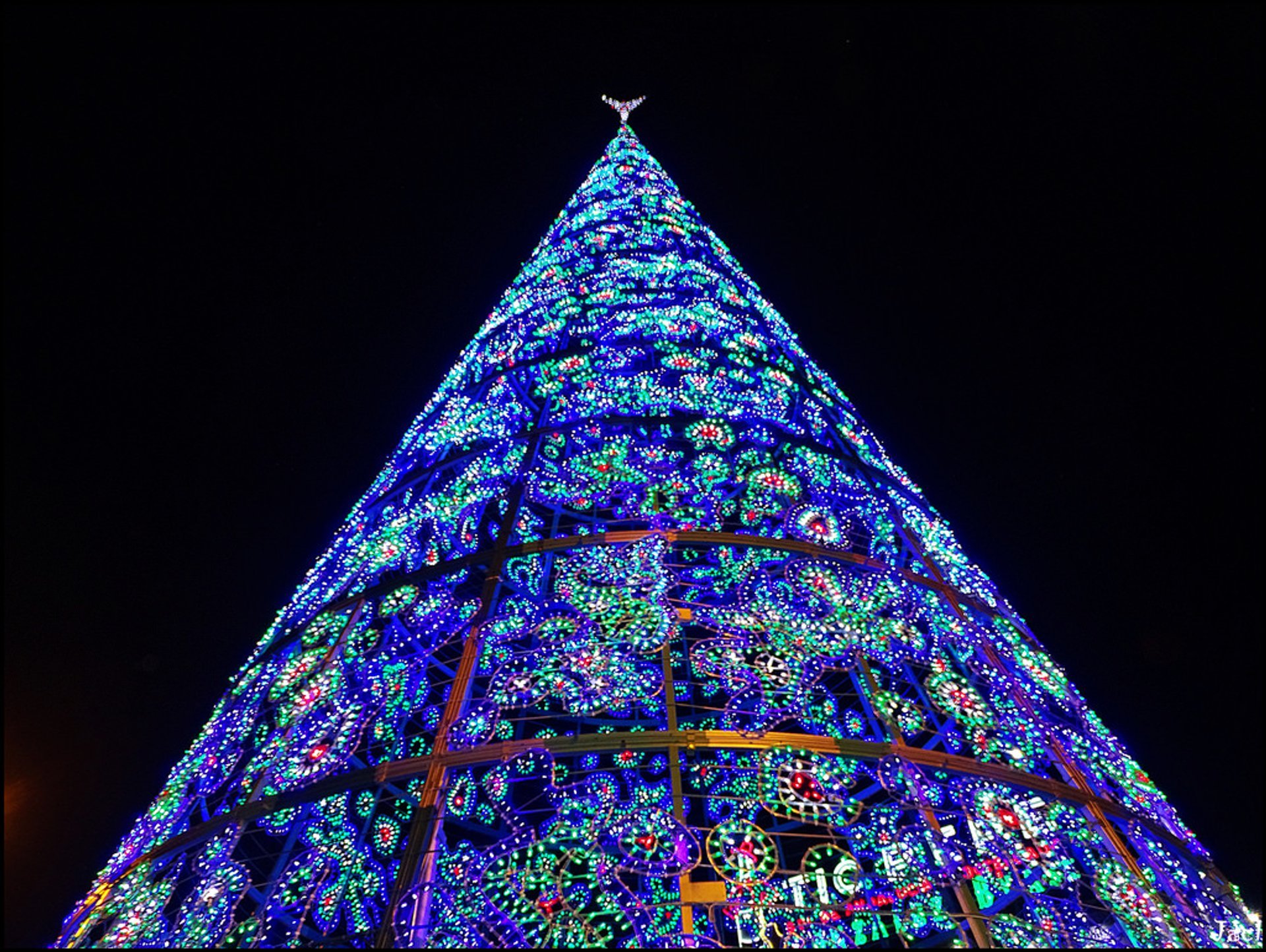 Plaza Mayor Christmas Market (November 23–December 31, 2020)
Plaza Mayor hosts the most famous Christmas market (Mercado de Navidad) in Madrid where you can buy handmade gifts, decorations, and Nativity scene figurines. Designer and craft fairs are held there on public holidays.
The most popular items at El Mercado are nativity scenes, known as Belenes in Spanish, and funny figurines that are popular in Spain. The Christmas Market opens in late November and works through December, from 10:00 a.m. to 9:00 p.m. (on Fridays, Saturdays, and holiday Eve it is open till 10 p.m.) The market also features a "solidary stand" occupied by various NGOs promoting their humanitarian projects.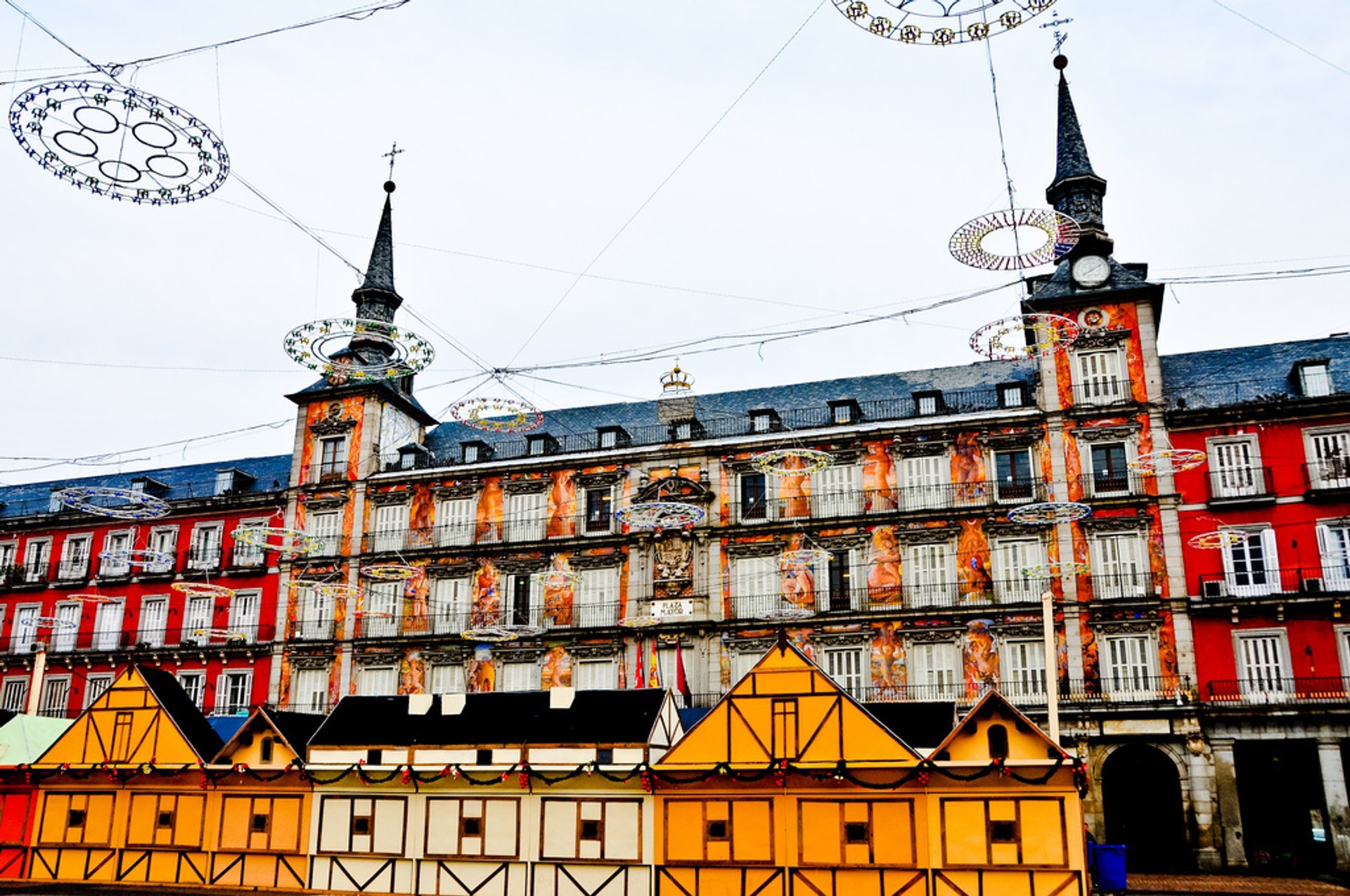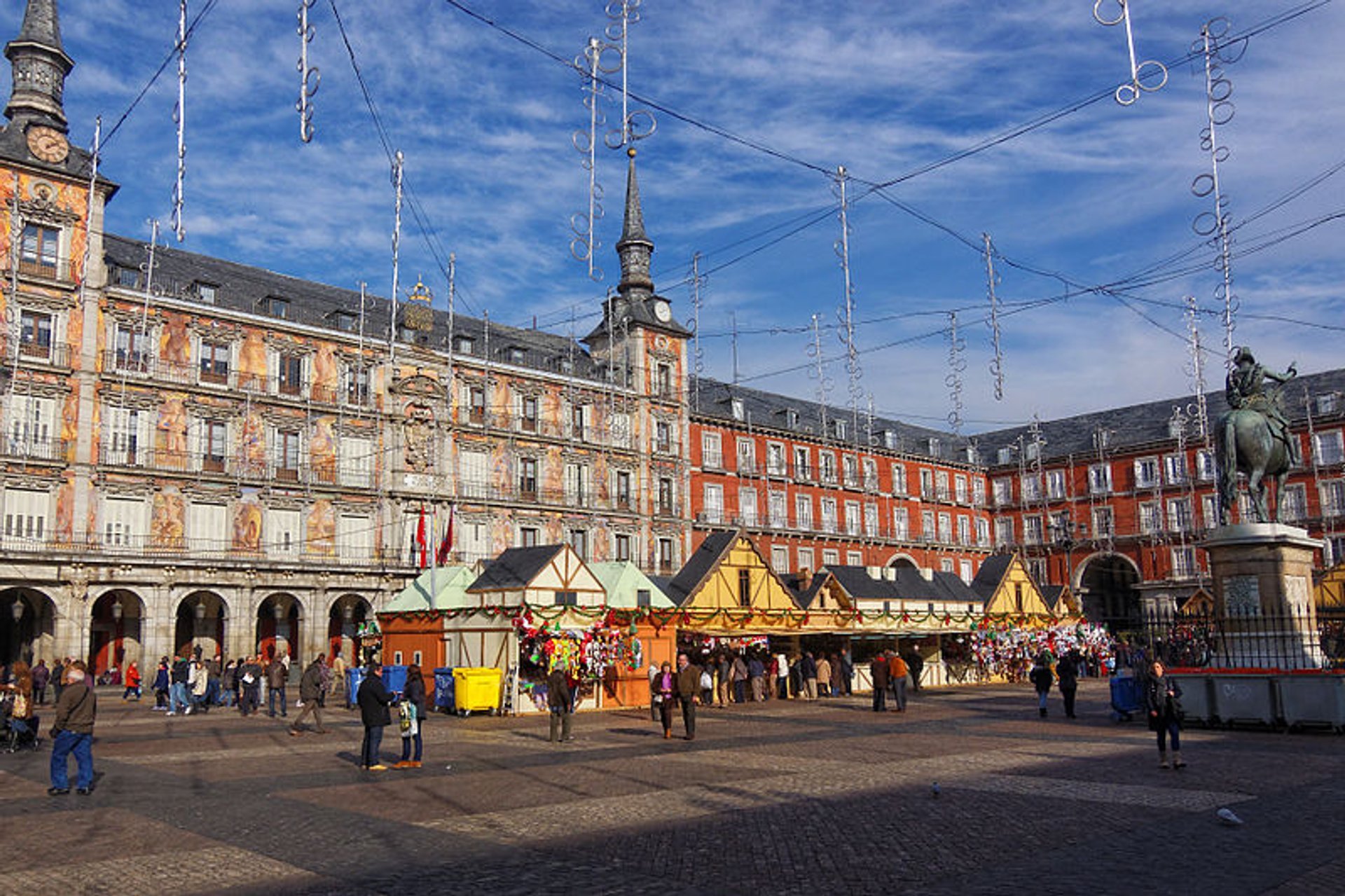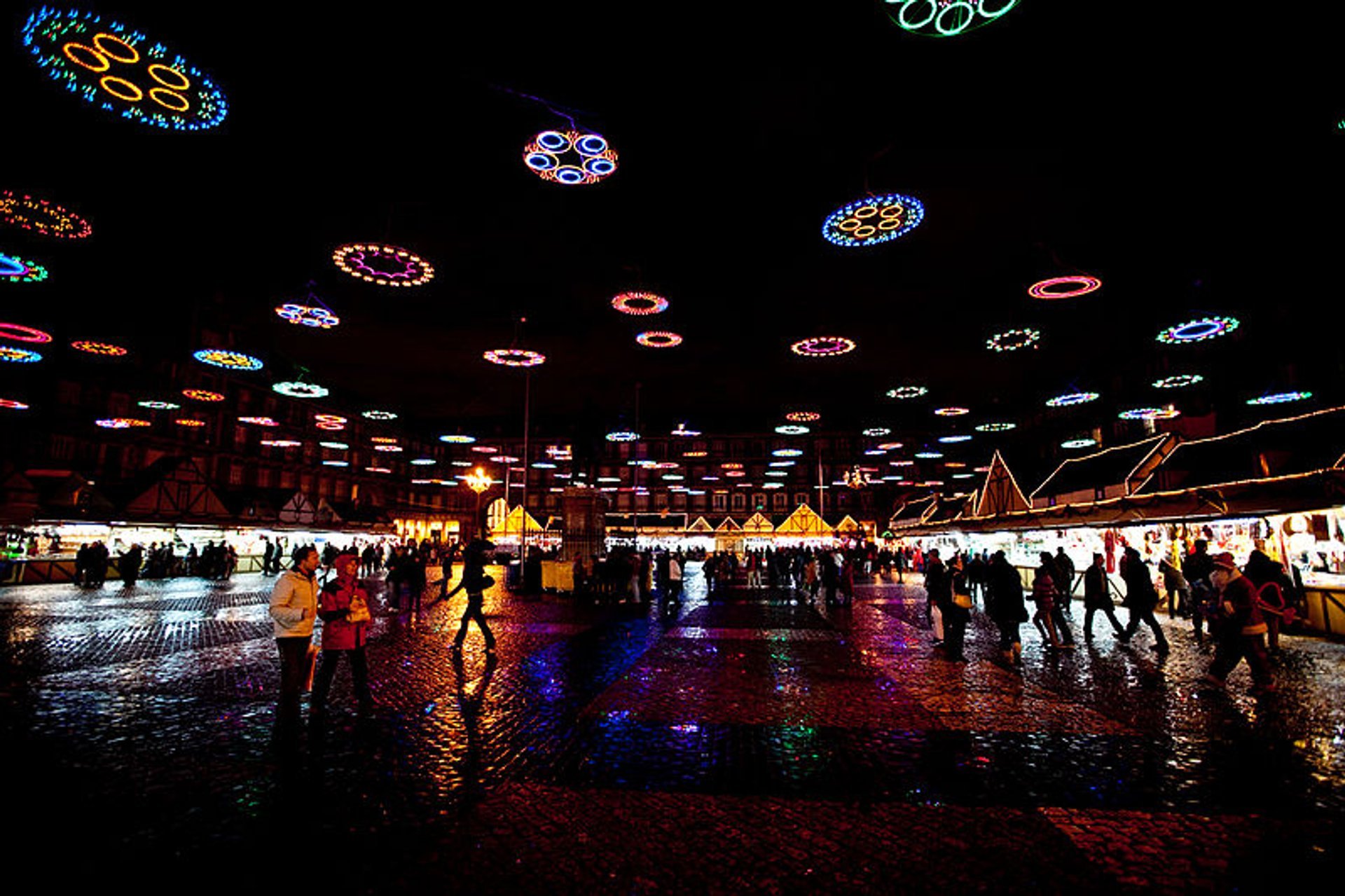 Nativity Scenes & Cortylandia
Many churches and cultural centres show models of nativity scenes (Belenes) from the beginning of the journey of Mary and Joseph to the worship of the Magi. In the shopping centre El Corte Inglés, the royal pages and Papa Noel (Spanish Santa Claus) are waiting for letters from children. At the entrance to the El Corte Inglés shopping centre on Maestro Victoria Street, you can see the Cortylandia show.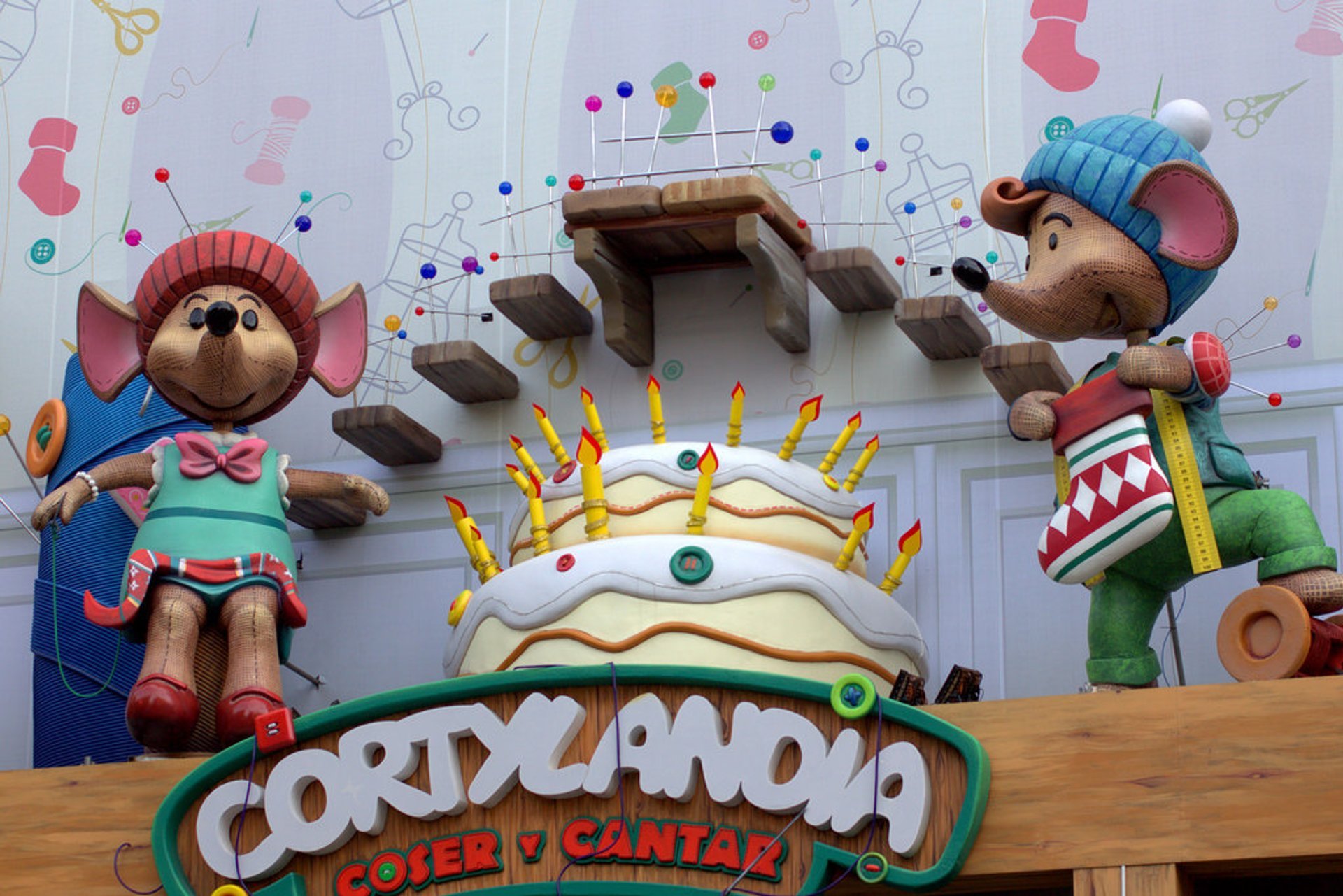 Christmas entertainment in Madrid
The city opens ice skating rinks and traditional carousels for the whole family in the Plaza Oriente and Santa Cruz. In the cultural centres of Conde Duque and CentroCentro, as well as in most of the capital's theatres, there are numerous performances for children (fairy tales, puppet shows, concerts). Since 2012, the Royal Theatre has been hosting one of the main Christmas events in Spain—the Christmas Festive Lottery, on the morning of December 22nd.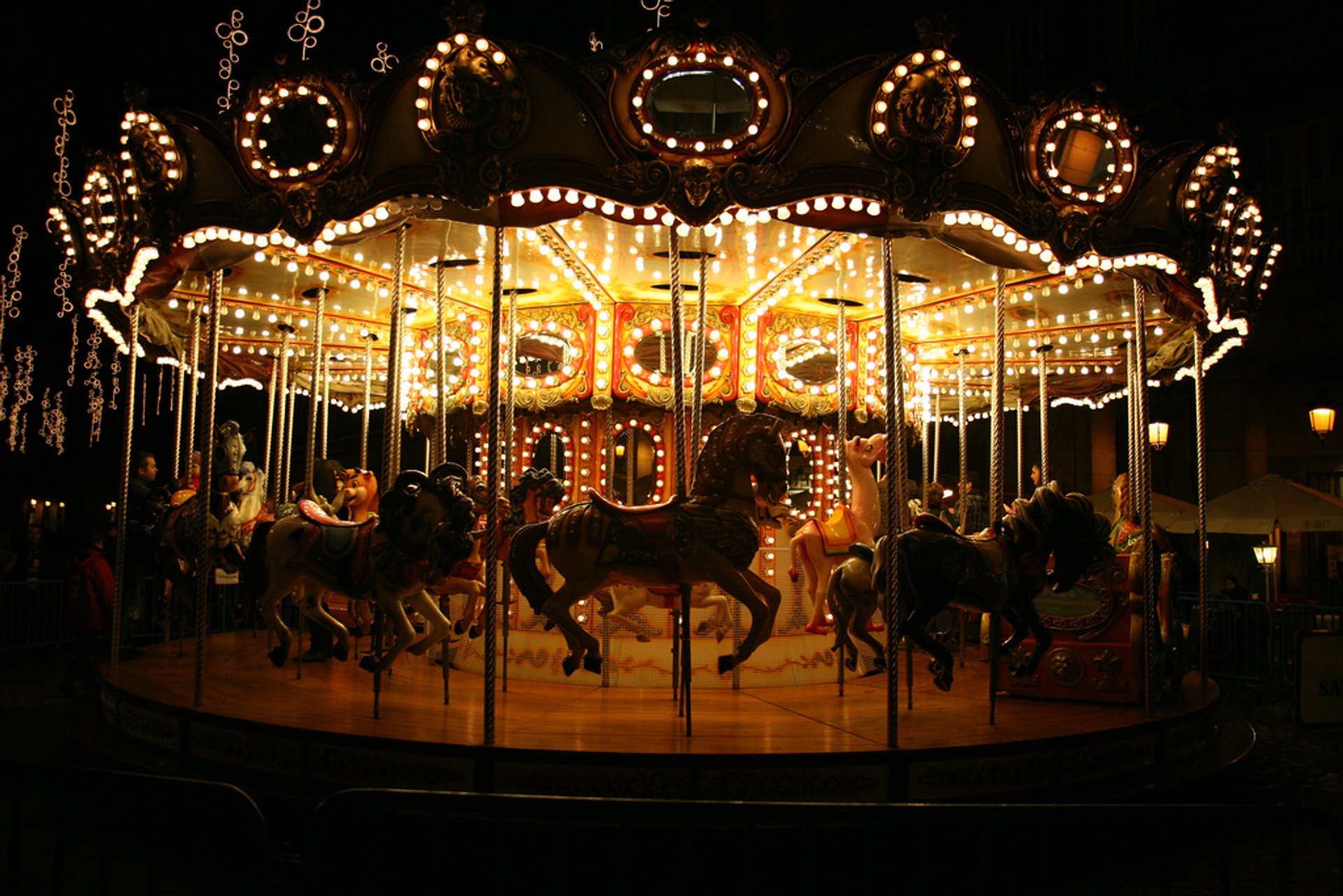 Find hotels and airbnbs near Christmas (Navidad) (Map)
Christmas (Navidad) Featured in