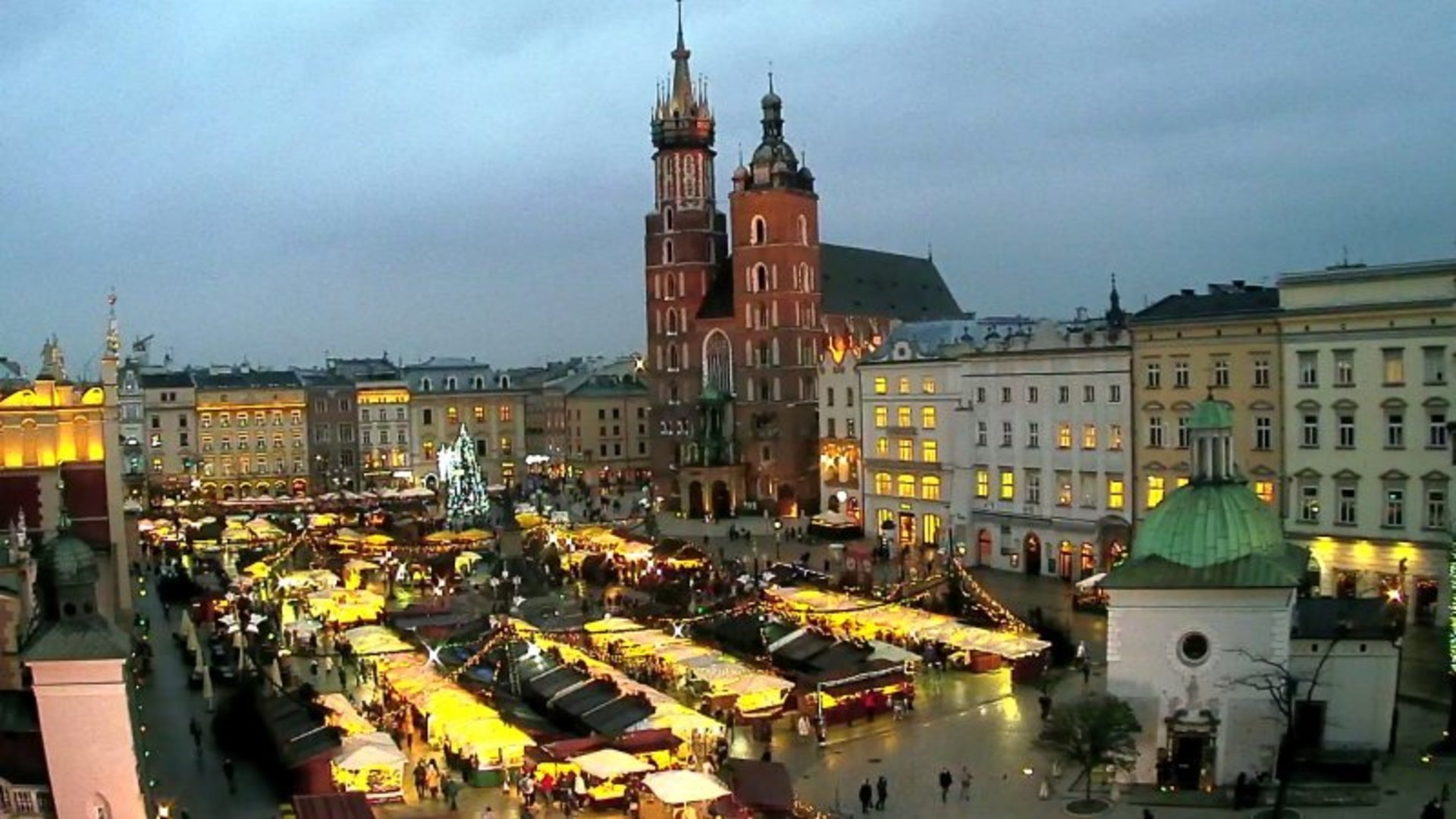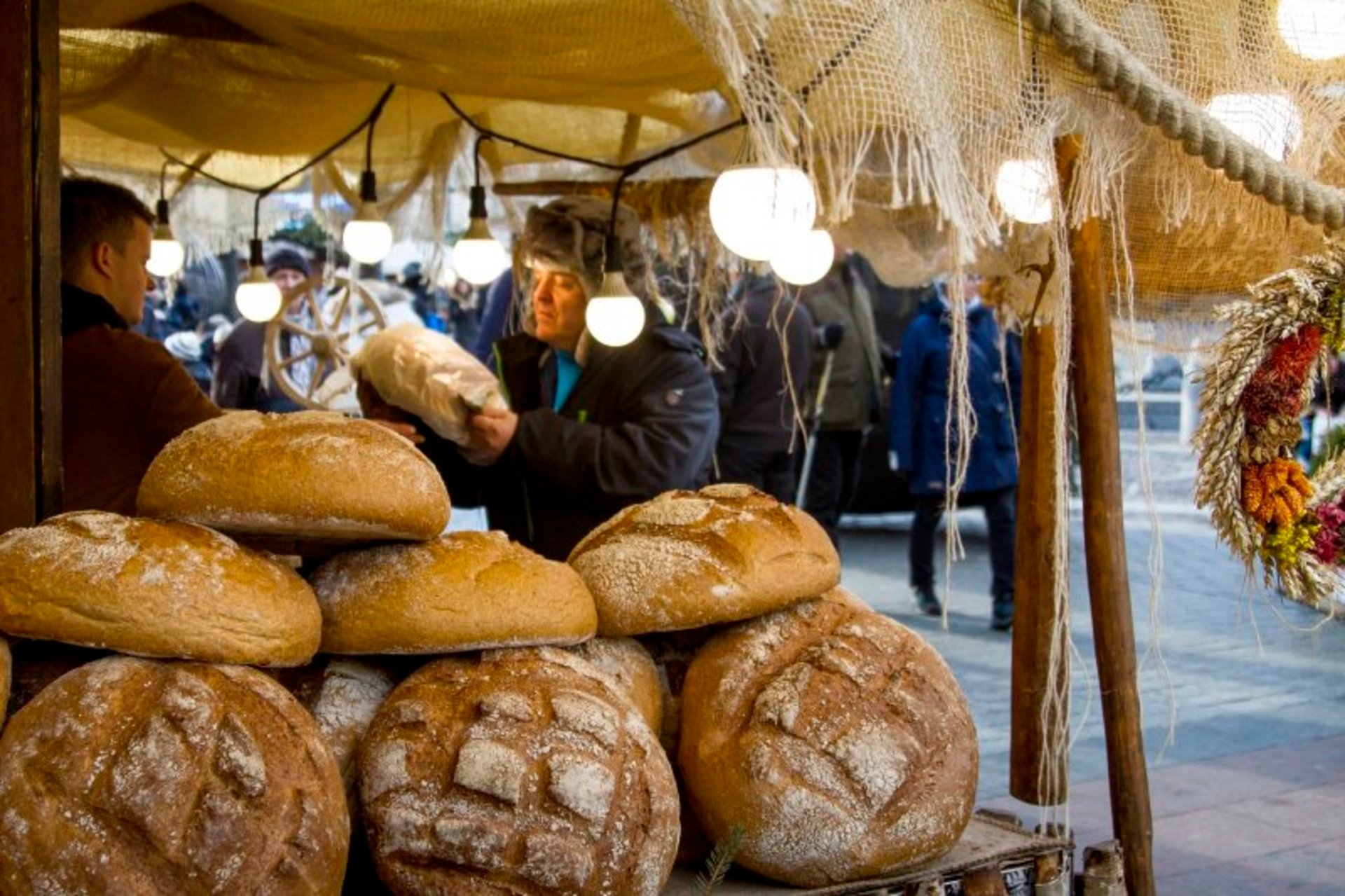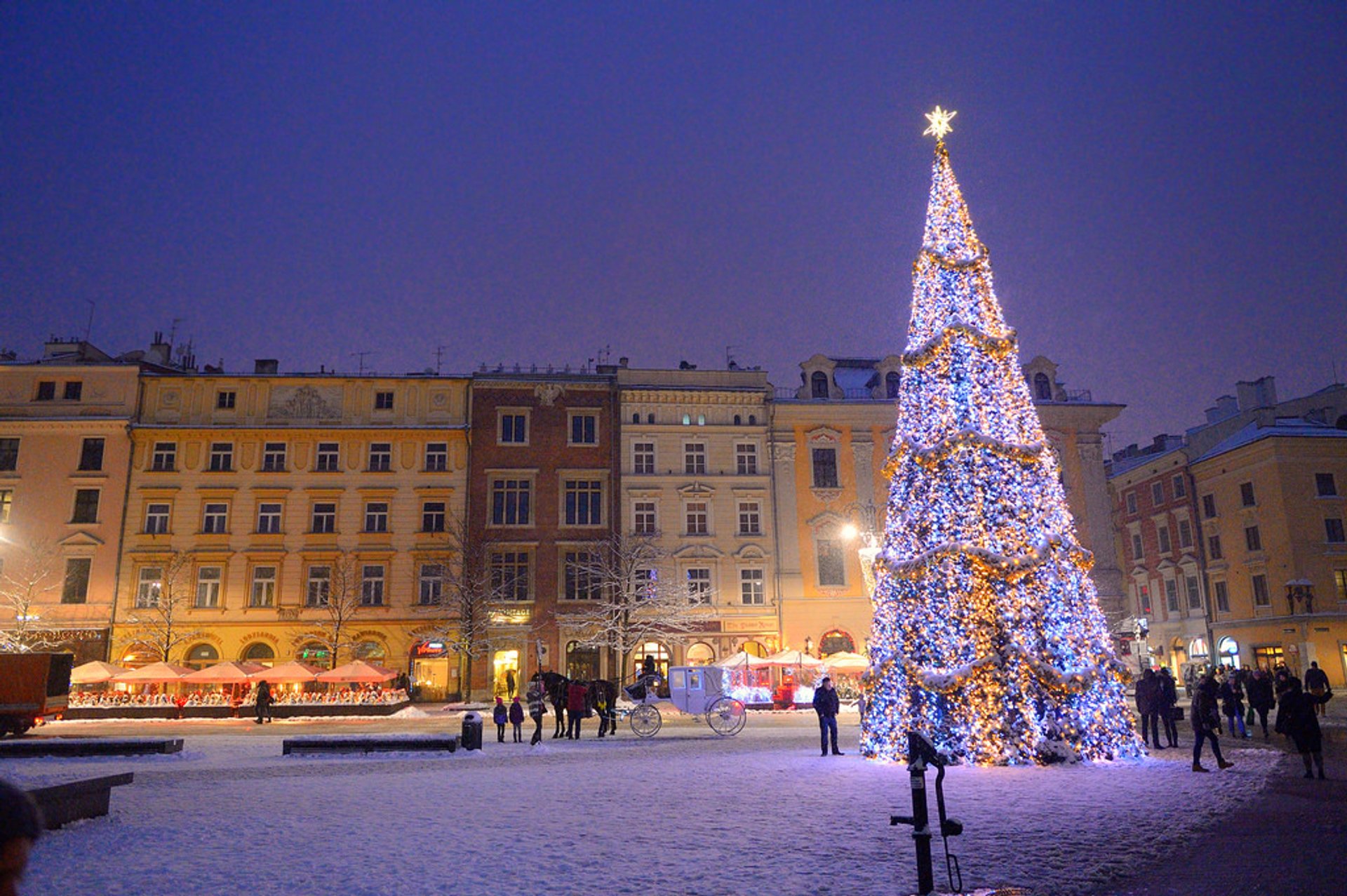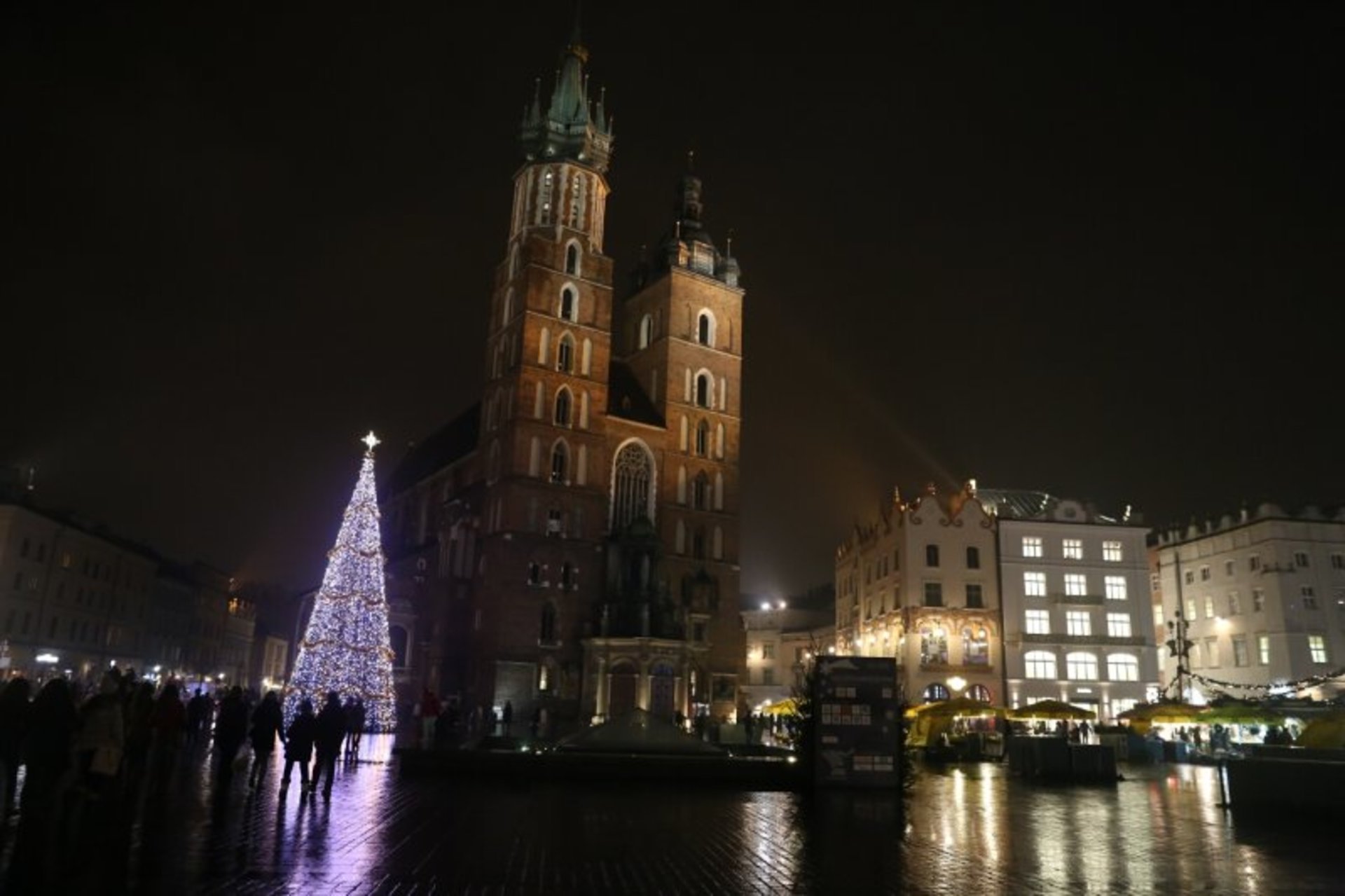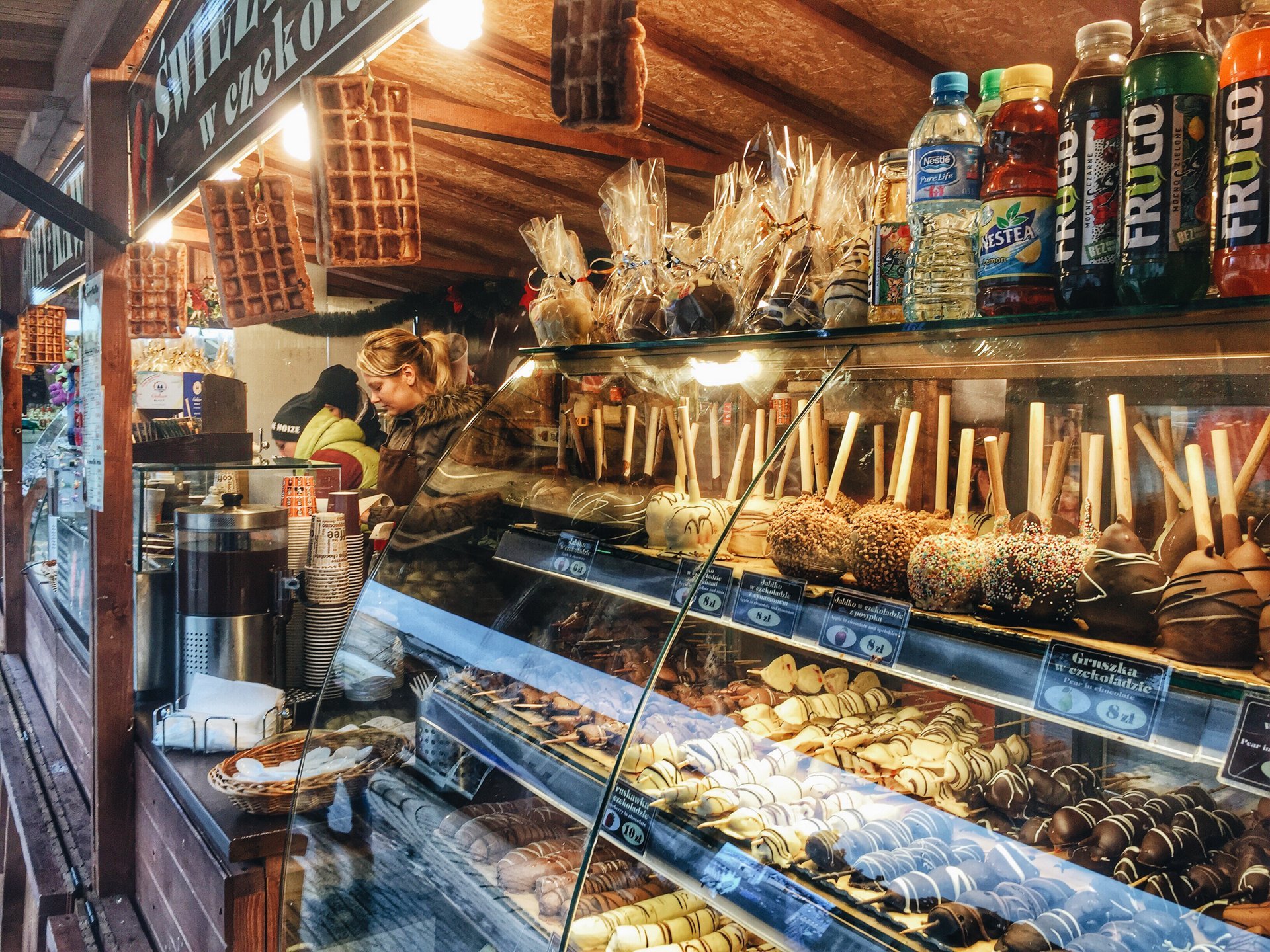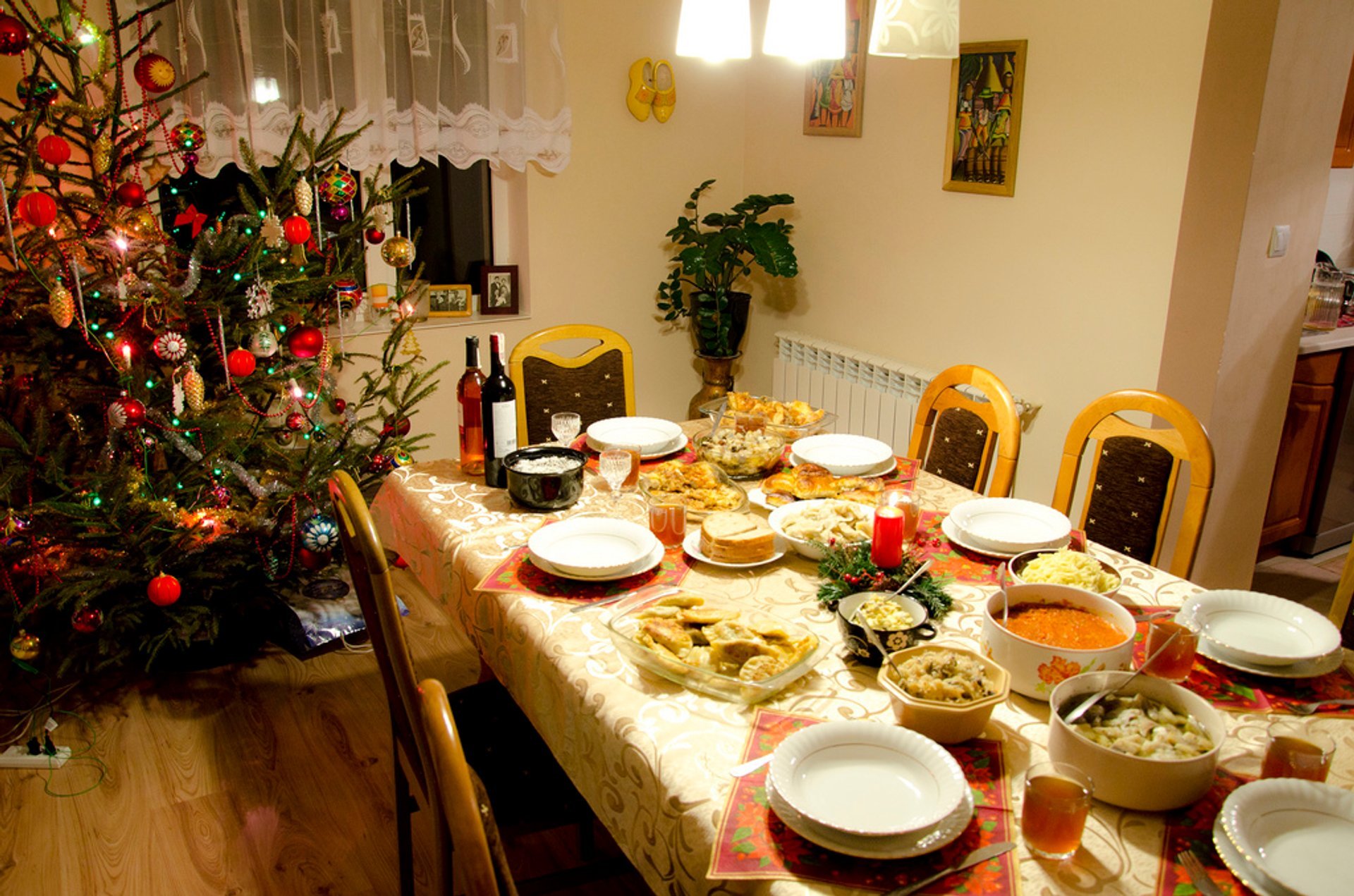 Christmas Market in Krakow
You can't miss the beautiful Christmas Market in Krakow! Thanks to its location on the Main Market Square (Rynek Główny) of the Old Town, the market serves as a meeting hub and the center of all holiday activities in the city. In addition to Christmas treats like candy and gingerbread cookies, wooden stalls offer handmade gifts and holiday decor. The Christmas market here is an excellent place to find a unique Christmas gift, like hand-painted glass Christmas tree baubles, authentic pottery, embroidered home textiles, and metalwork.
Rynek Główny is the largest Medieval square in Europe, surrounded by beautiful architecture and lined with restaurants and shops. There's always some entertainment here during the holidays, like carol singing and folk ensembles. Artisans often hold some demonstrations, showing off their skills in wood carving or glass painting. Christmas market is also a good place for a leisurely outdoor lunch, accompanied by a glass of mulled wine.
Krakow Christmas Market usually runs from late November until late December or early January. One of the best ways to enjoy its joyful atmosphere is to take a carriage ride around the giant square, buzzing with life.
Christmas traditions in Krakow
Being in Krakow on Christmas Eve means that you can take part in traditional family celebrations. If you are lucky enough to be invited to someone's Christmas dinner, you'll enjoy a large variety of special treats. Usually, there are 12 dishes on the table, the main of which is a baked carp. Before the typical meal, people share the traditional blessed Christmas wafers, or "oplatki." Everyone blesses each other and wishes a happy New Year while breaking off a piece of waffle and eating it.
Find hotels and airbnbs near Krakow Christmas Market (Map)