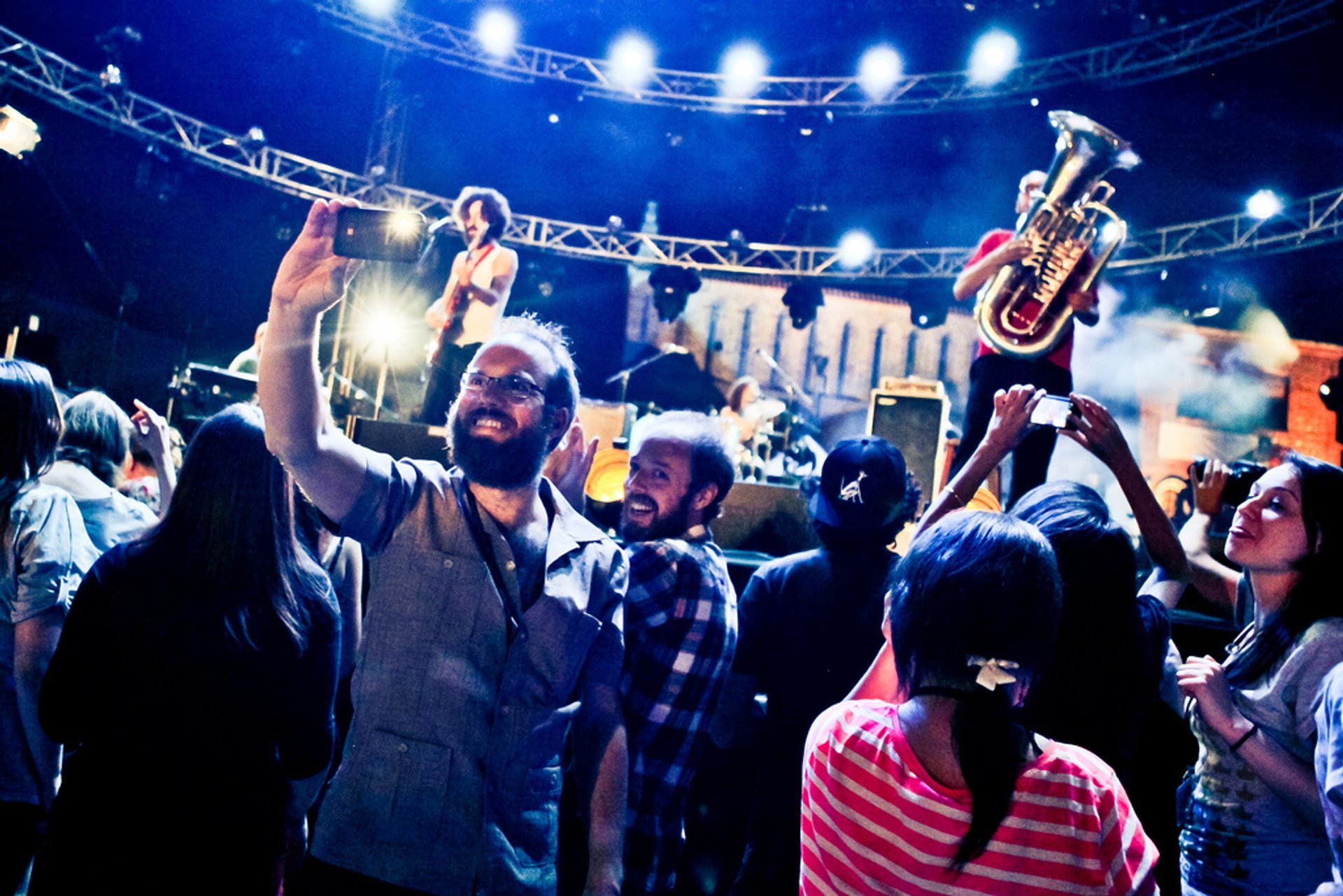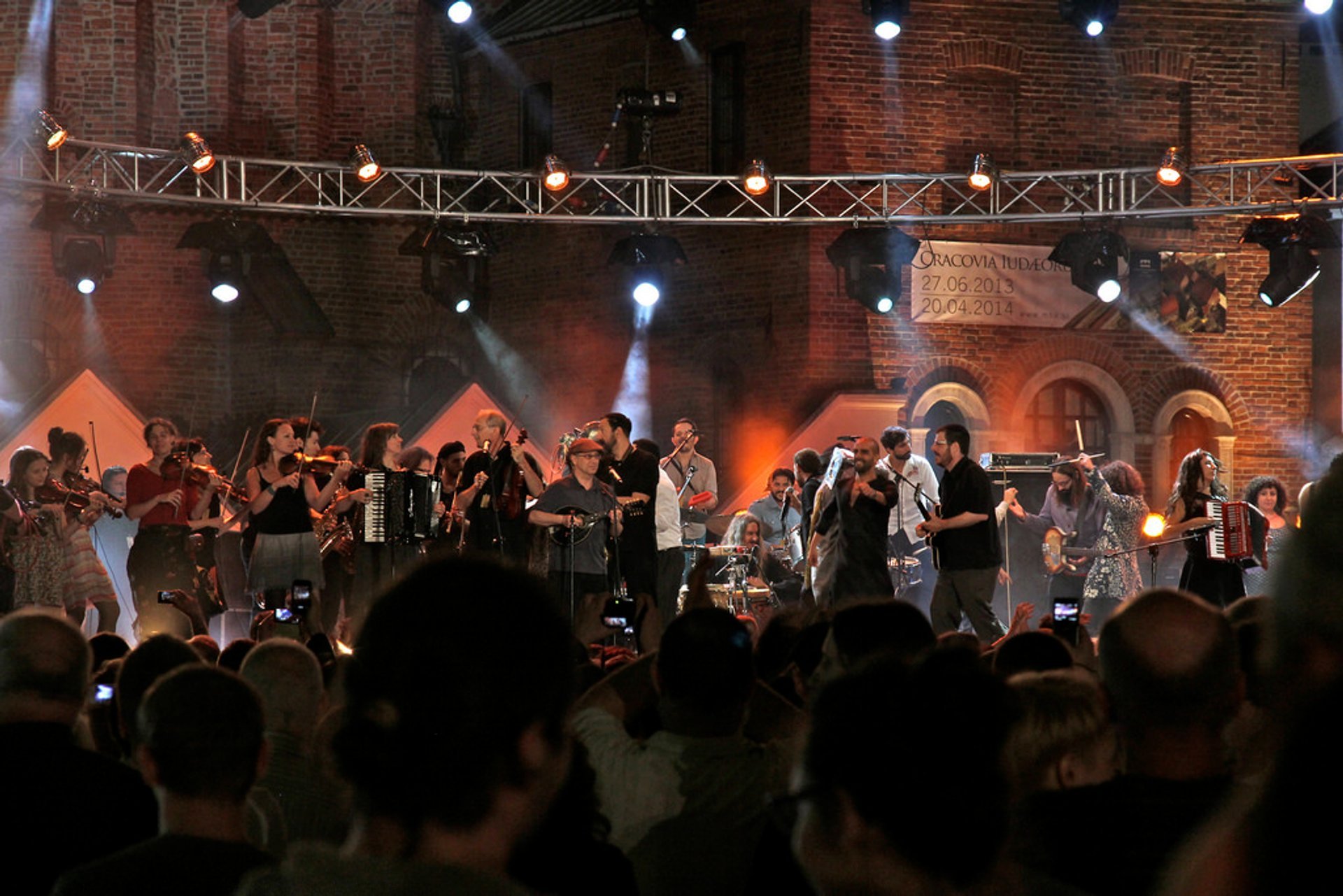 Mariusz Cieszewski | Ministry of Foreign Affairs of the Republic of Poland
Kazimierz is a historical district of Old Town in Krakow, which was almost an independent city from the beginning of the 14th century. This place is a unique mixture of Jewish and Christian cultures. Although most of its residents were forcibly moved away in 1941, over the next few decades Kazimierz has become one of the major centers of the cultural life of Krakow.
A big number of tourists visit this part of the city every year, but only in the middle of summer the district becomes a real attraction. Traditional Jewish music is usually religious. However, at the end of the 19th-century, Jewish composers have made an effort to create other genres. The Jewish Culture Festival is a perfect kaleidoscope of classical and modern Klezmer bands, Jewish movies, book fairs, public meetings, and traditional food.
Find hotels and airbnbs near Jewish Culture Festival (Map)