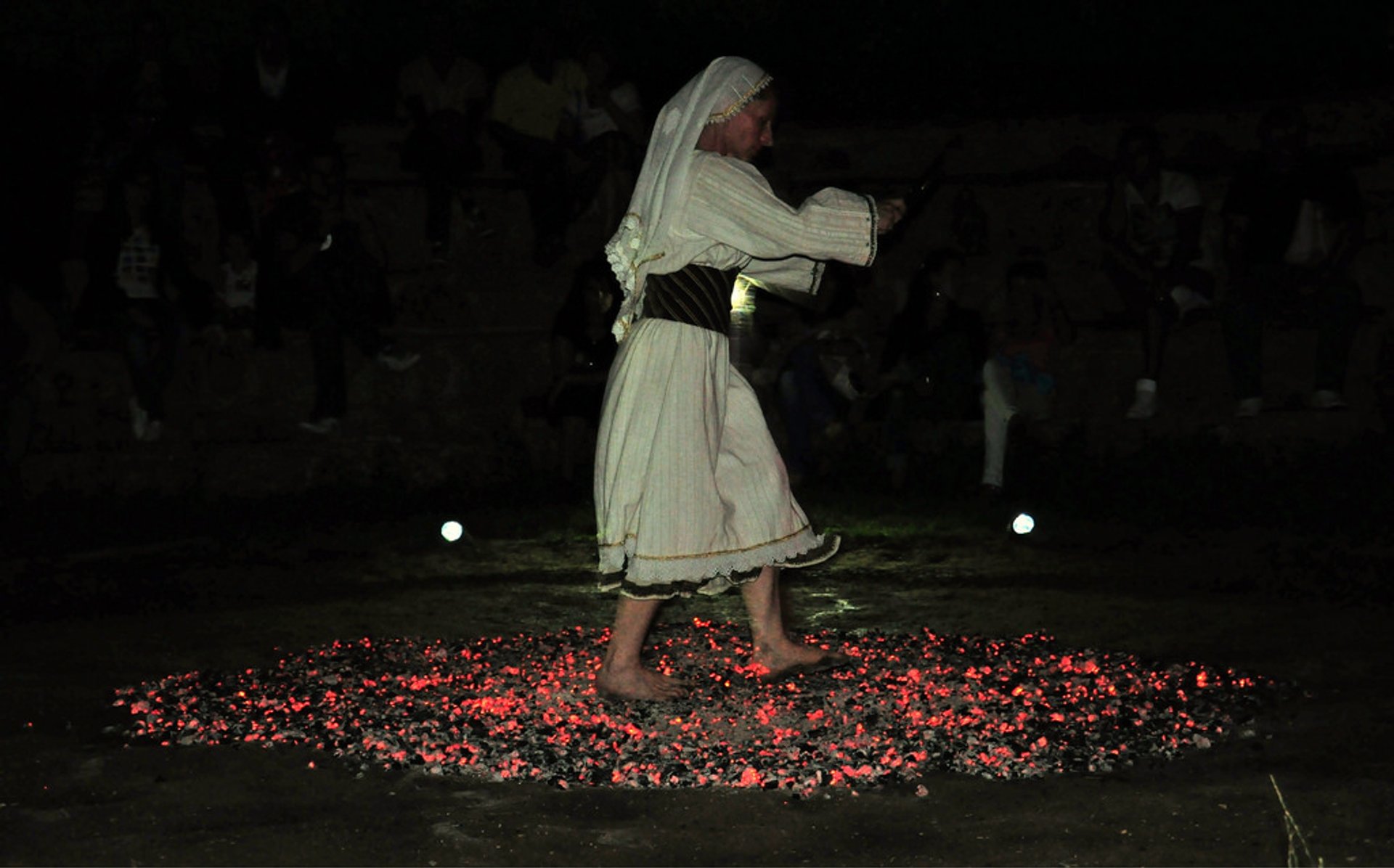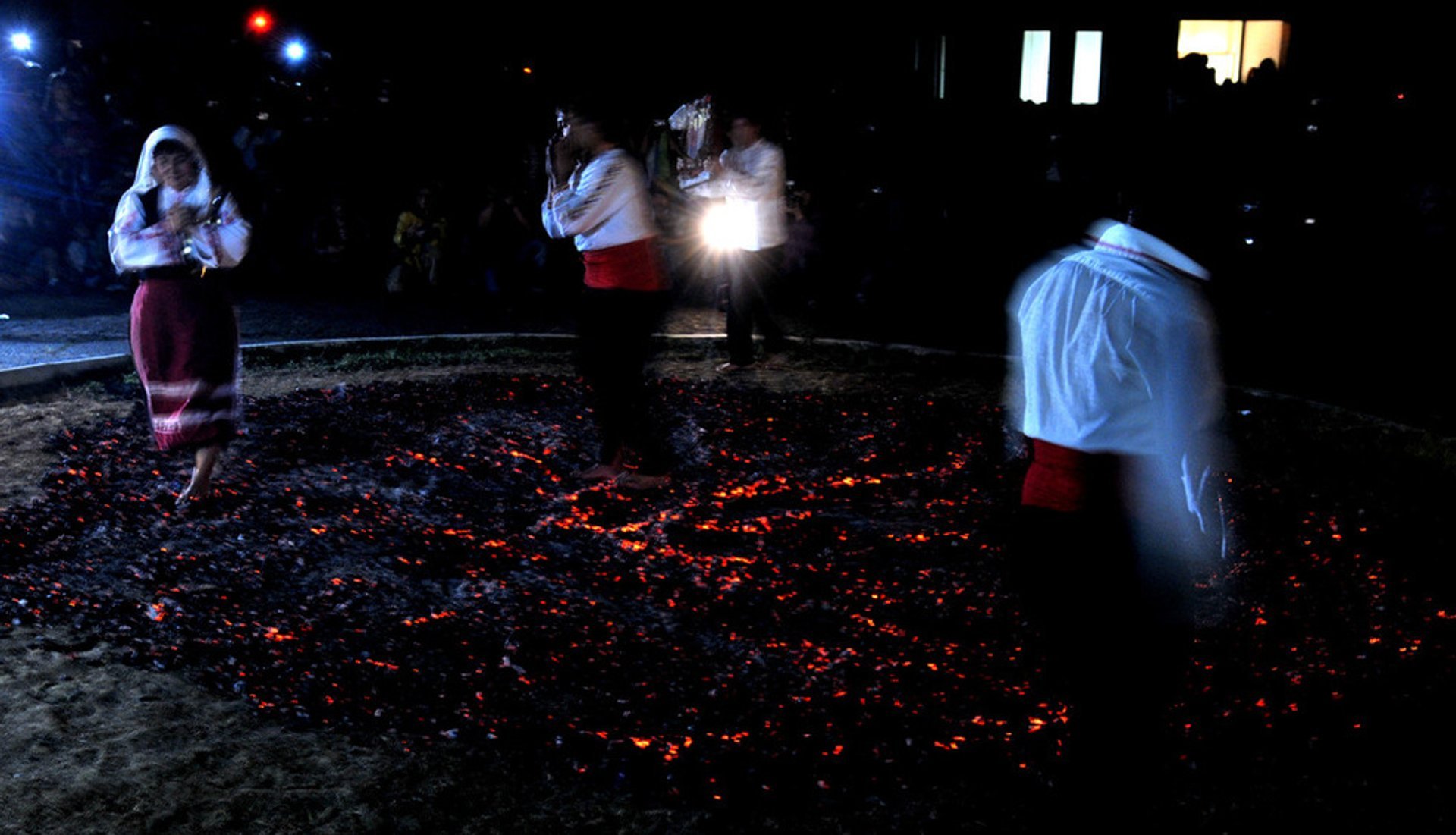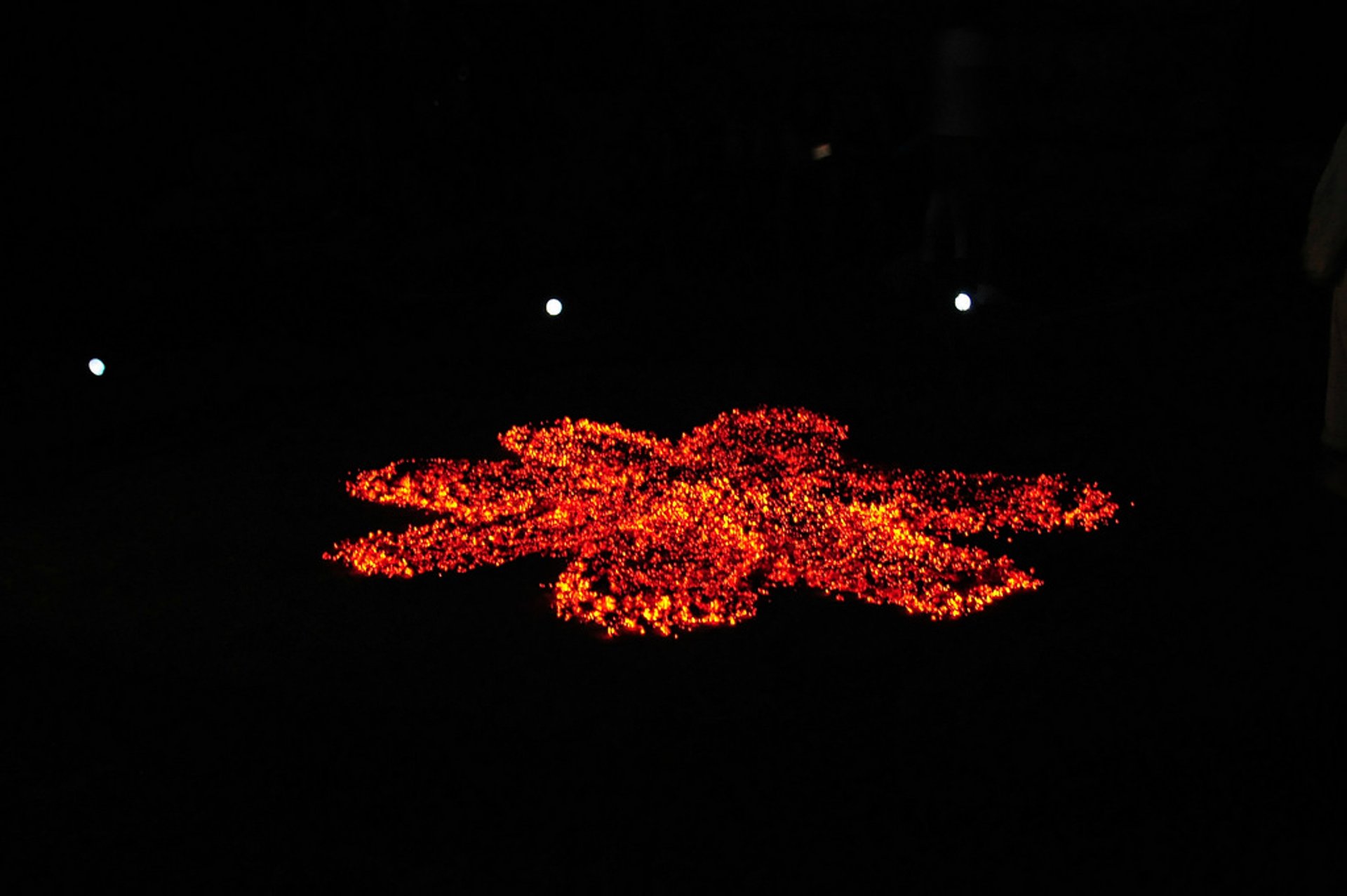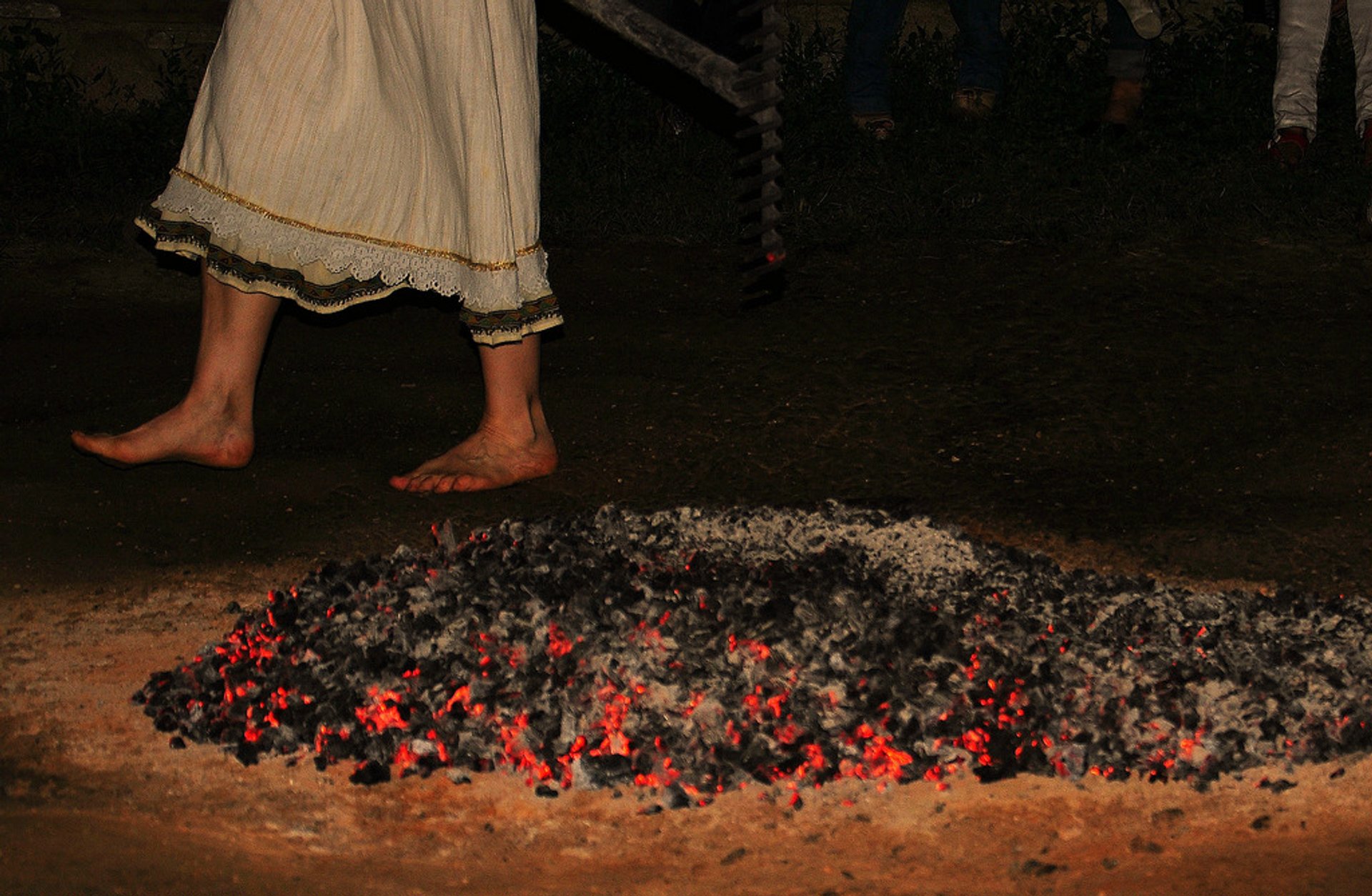 See accommodations nearby
Walking barefoot on hot coals, falling into a trance state, and returning without any traces of a burn—this ability borders on a miracle and impossible.
Nestinarstvo is an old pagan cult into which Christian traditions are harmoniously intertwined. Nestinars dance in honor of the feast of Saints Constantine and Helena on June 3rd. They dance with icons in their hands, devoting their dances to Christian saints. However, the church condemns this custom, considering it demonic and pagan.
The feast starts early in the morning with consecrating the icons. After this, the procession bypasses the village, and Nestinars leave for the chapel, where the icons are kept. Here, they spend time until the evening, listening to the drumbeat in a certain rhythm. To the sound of the drum, Nestinars fall into a trance and begin to dance, holding the sacred objects in their hands.
At this time, a fire is lit on the square. At dusk, the fire is extinguished, and the coals are scattered. Immediately after this, the Nestinarkas and Nestinars step into the fire circle. They are in a trance and do not feel the pain of the hot coals at all.
At the end of the dance, they cross themselves three times, kiss the icon and go to the chapel. Actually, this is the magic of Nestinarstvo, which intrigues not only casual spectators but also scientists.
Find hotels and airbnbs near Nestinarstvo (Map)