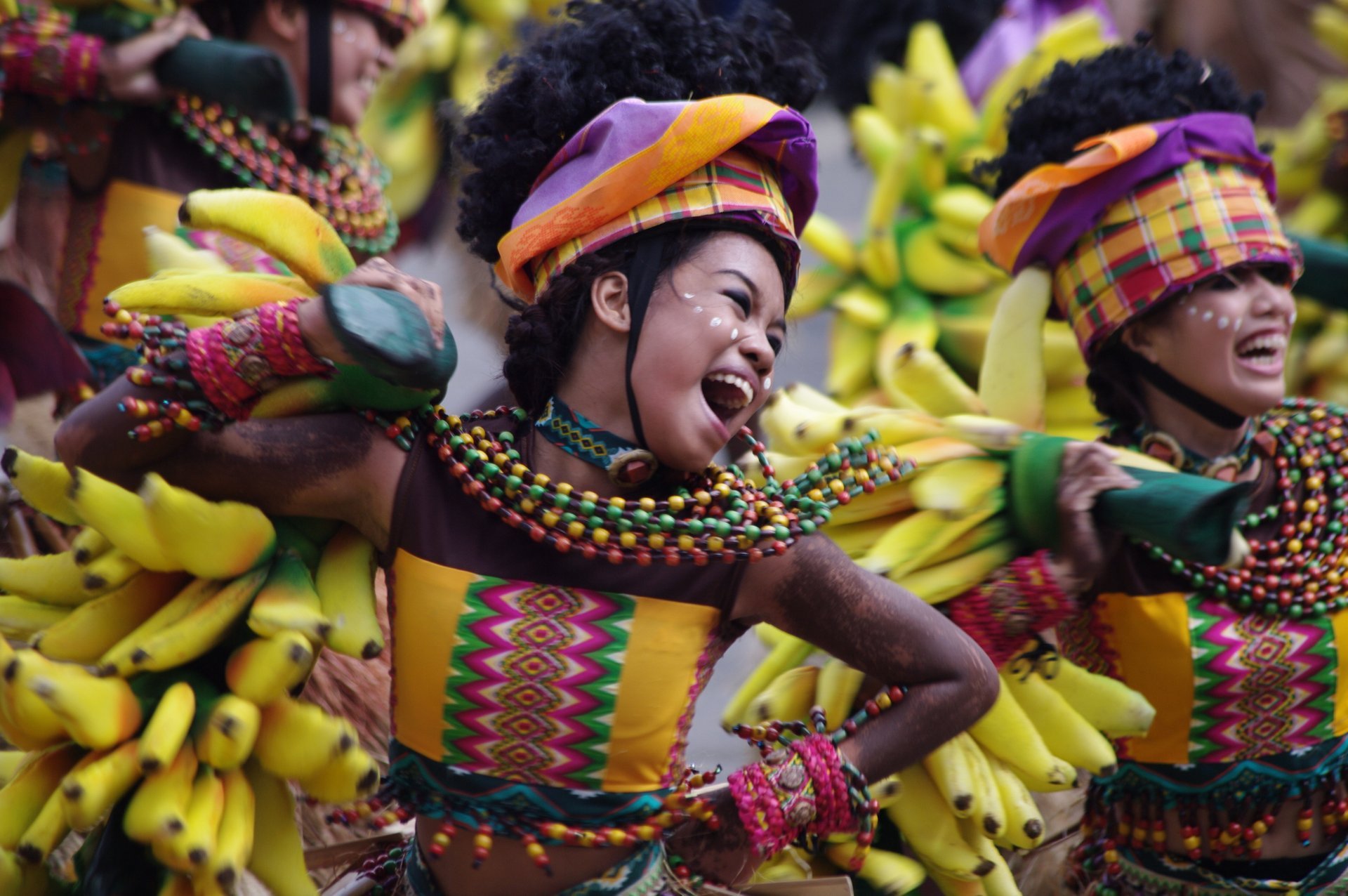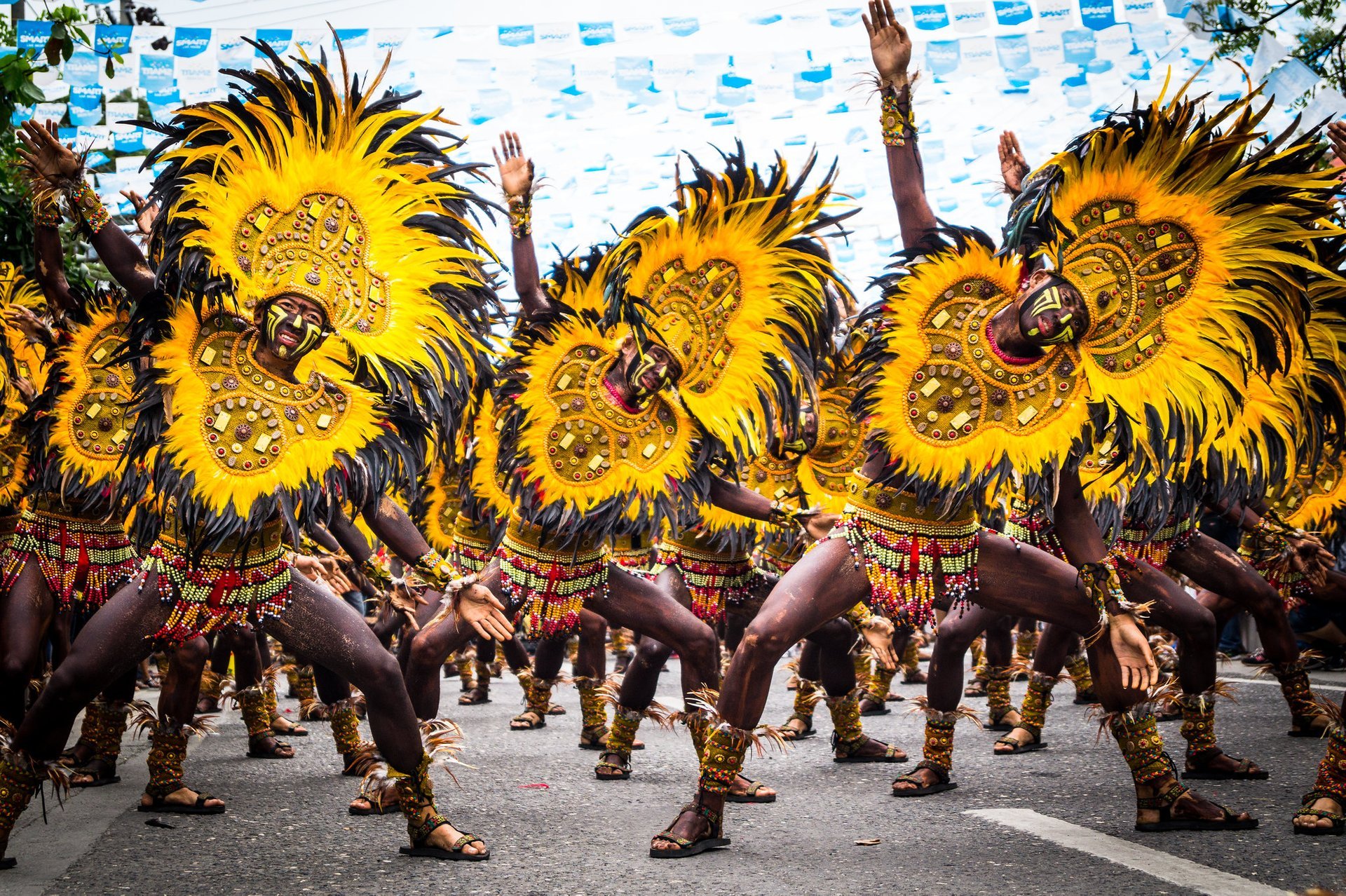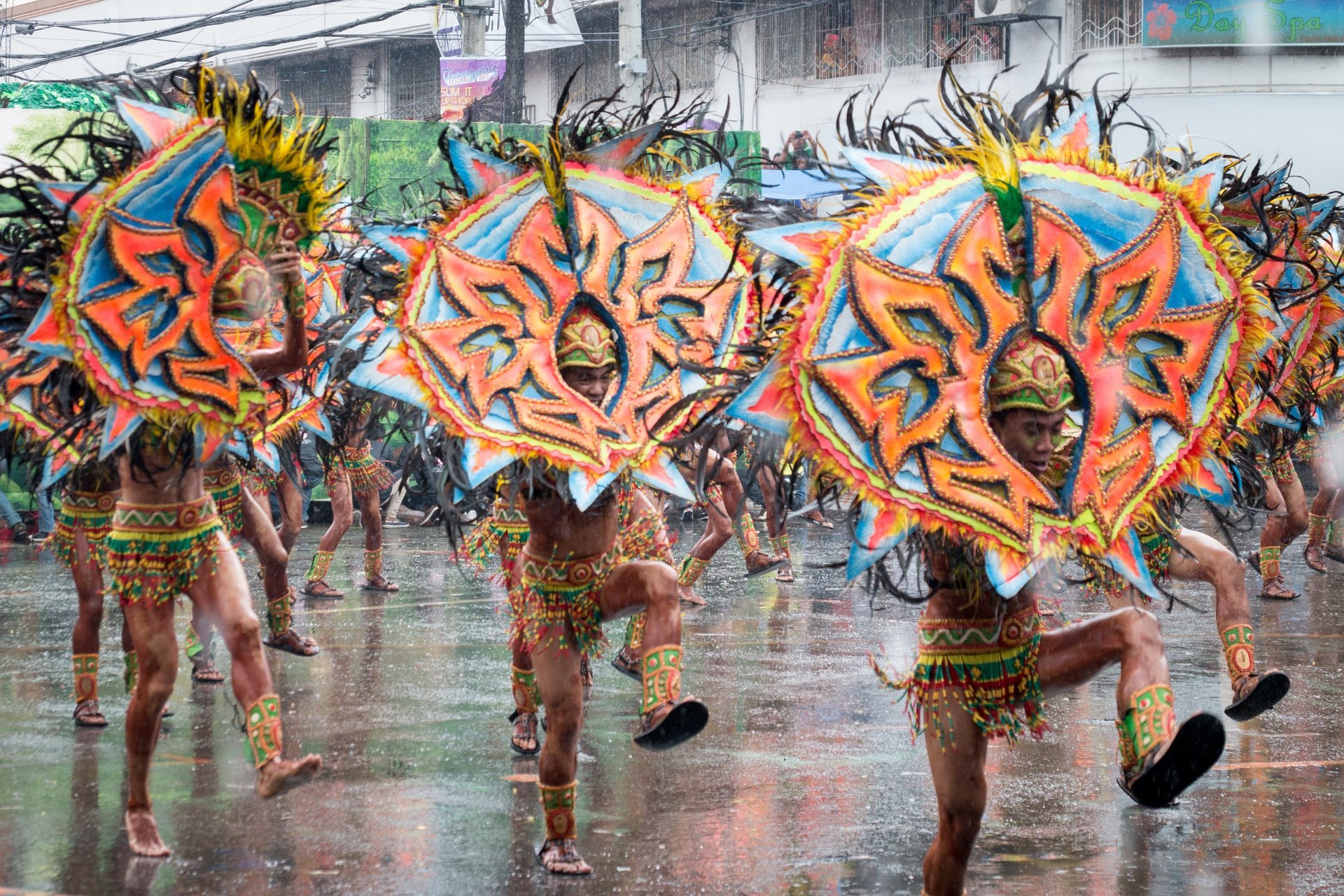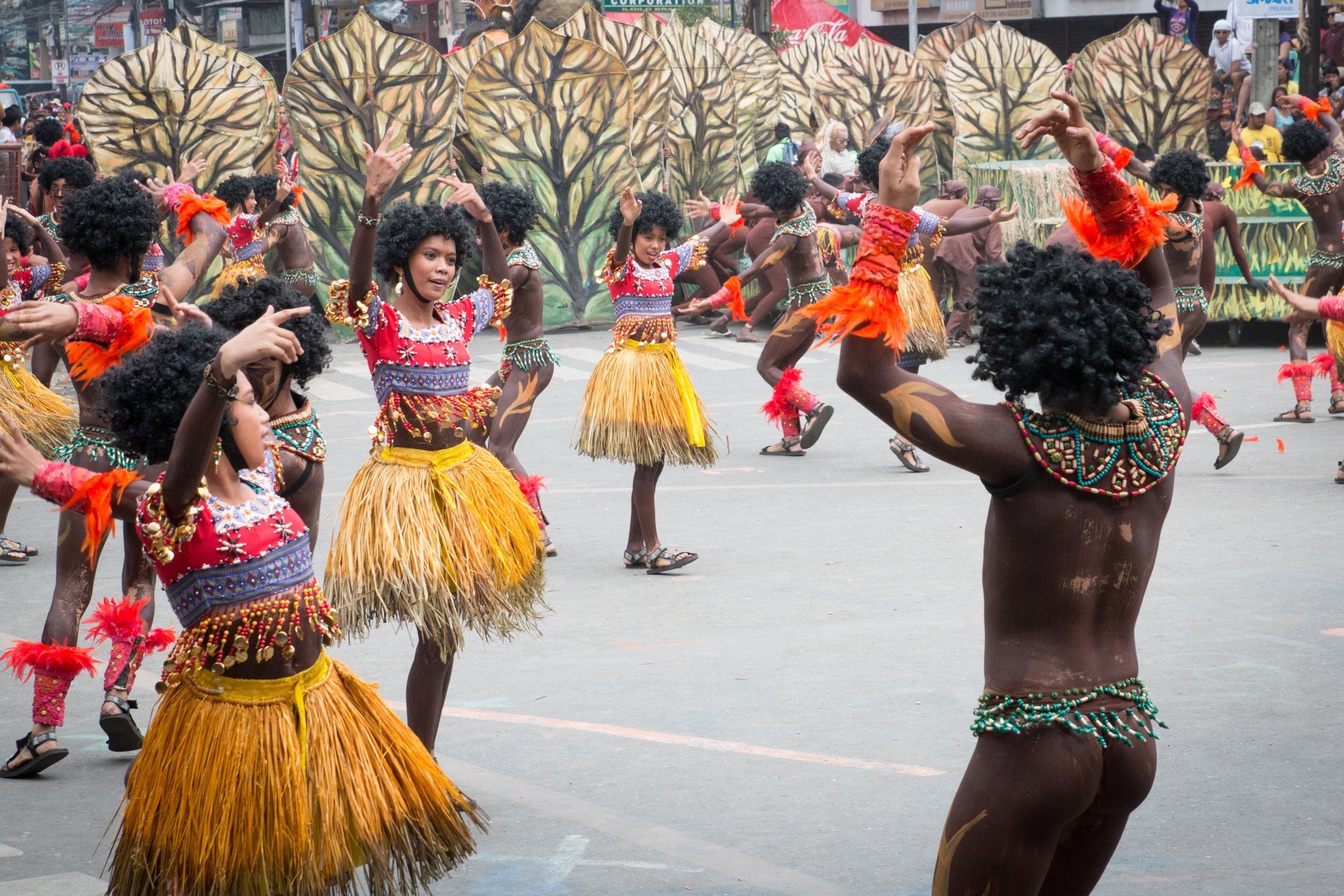 The Dinagyang Festival is one of the largest celebrations of the Philippines. This massive cultural and religious celebration derives from the devotion to the Holy Child Jesus also known as Santo Niño de Cebú. The festival also celebrates the arrival of the Malay settlers and the barter of Panay Island. The Dinagyang Festival is held in Iloilo City on the last weekend of January.
The Dinagyang Festival consists of three significant events: the Ati Tribe Competition, Kasadyahan Cultural Competition, and the Miss Iloilo Dinagyangcontest. The Ati Tribe competition features various "warrior" dancers with a shield and a spear. Dancers are moving and chanting to the loud drum beats. Many participants come from various areas of the Philippines or local high schools. The Carousel Performance is when the competing tribes are dancing simultaneously in different areas.
The Floats Parade of Lights occurs on the second day of the Iloilo Dinagyang Festival. The colourful procession goes along Sen. Benigno Aquino Avenue (Diversion Road) and ends at the Iloilo Business Park. Its participants include universities, clubs and local businesses. The floats are lavishly decorated with traditional themes and glowing lights. The Grand Religious Sadsad is a religious procession celebrating the patron saint of the festival, Señor Santo Niño. Thousands of devotees participate in the Grand Religious Sadsad to express gratefulness to Santo Niño and to ask for blessings.
Find hotels and airbnbs near Dinagyang Festival (Map)