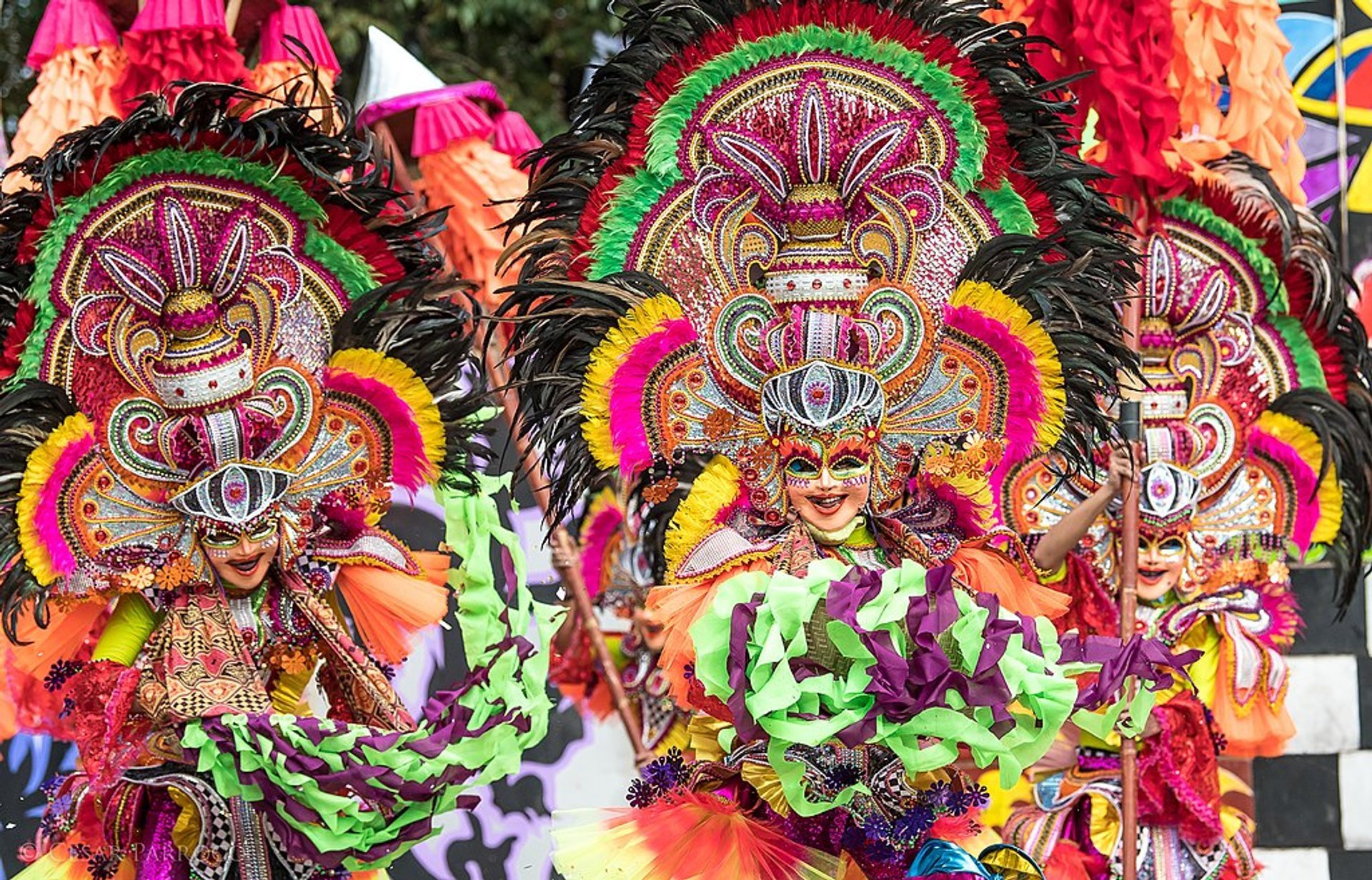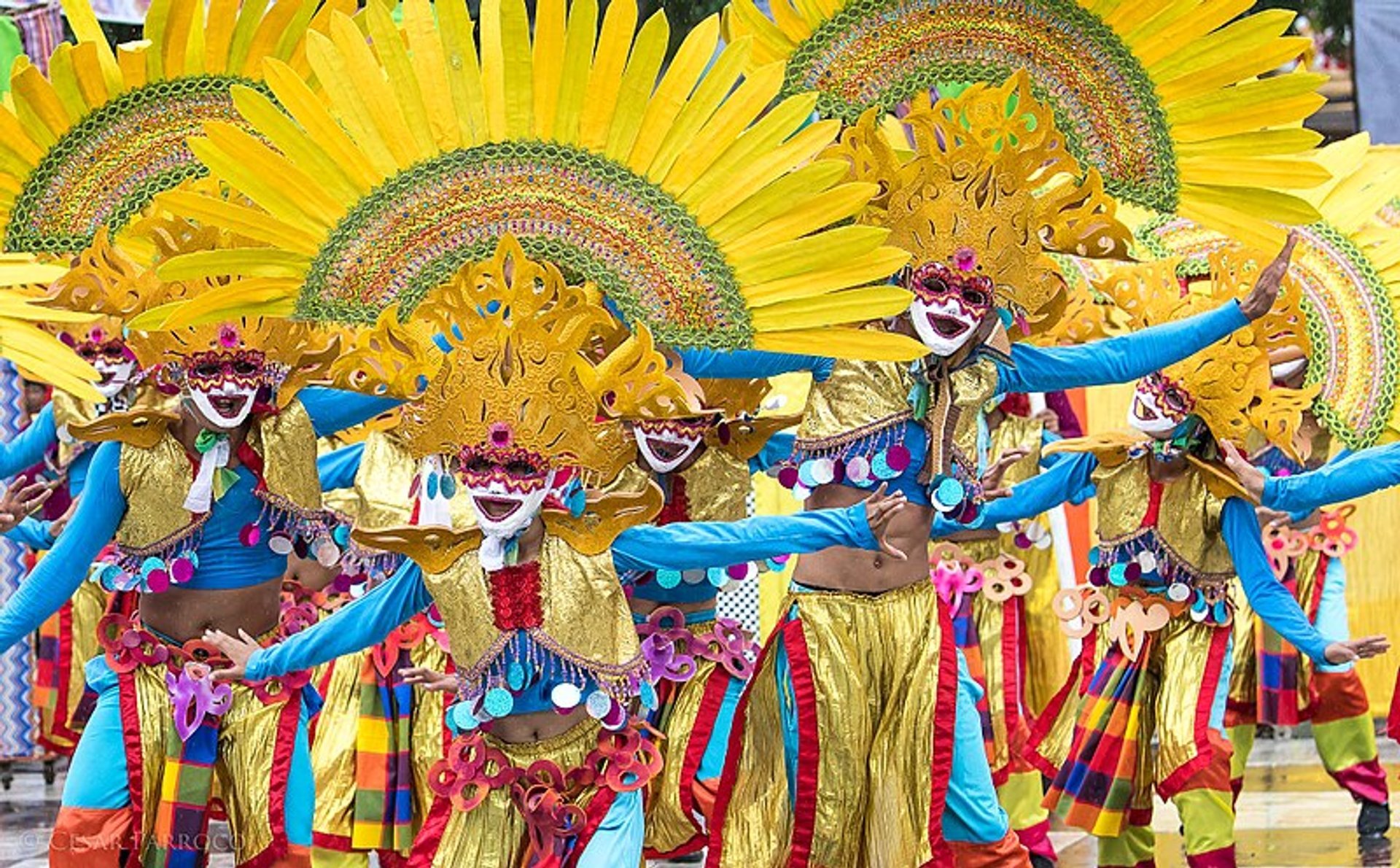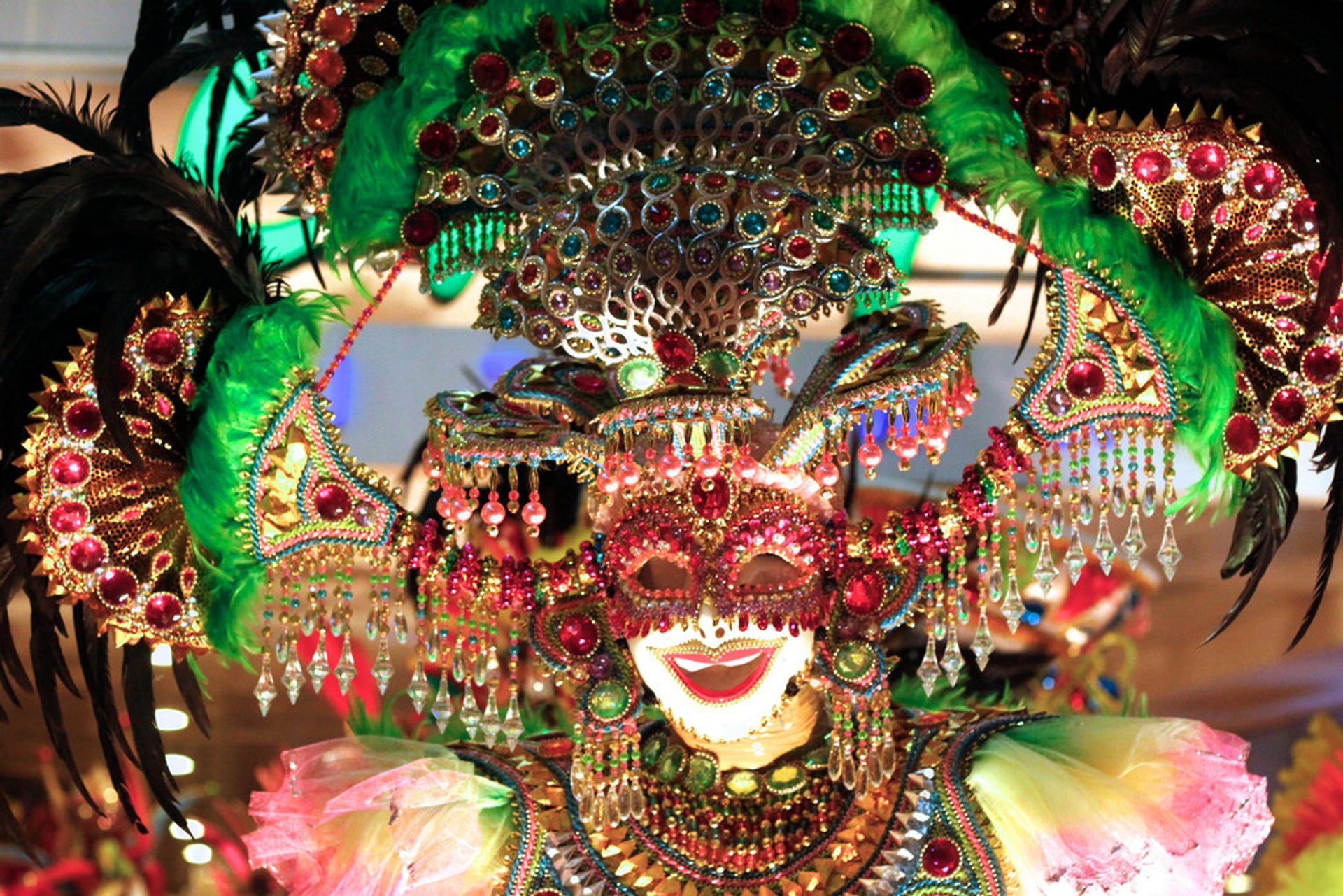 The MassKara Festival is an annual carnival held during October in the city of Bacolod, Philippines. The festivities reach their peak at the end of the festival when street dance competitions take place, that's typically on the fourth Sunday of October. The Bacolod Public Plaza, the Lacson Tourism Strip, and the Bacolod Government Center are the main centres for parades and festivities. The name of the festival originates from the Spanish word "cara" which means a "face" or a "mask." The carnival emerged in the 1980s to raise the spirits of the local people during a crisis of sugar cane industry that dominates the economy of the province.
During two decades the festival has become a major tourist attraction, a local equivalent of Mardi Gras. It is primarily known for its colourful dance processions that start several nights leading to the festival's main weekend. MassKara dancers wear bright neon and LED lights and parade the Lacson Strip on illuminated floats. The Lacson Strip is a 1-km road lined with bars, restaurants, and food stalls. The mask theme of the festival has evolved from native Filipino traditions and those influenced by the Carnivals of Venice and Rio.
MassKara festival features a street dance competition featuring masked dancers showing off their talent to Latin musical beats. Other activities include a beauty pageant, drummers processions, bugle corps competitions, food festivals, sports competitions, concerts, agriculture-trade fairs, and more.
Find hotels and airbnbs near MassKara Festival (Map)