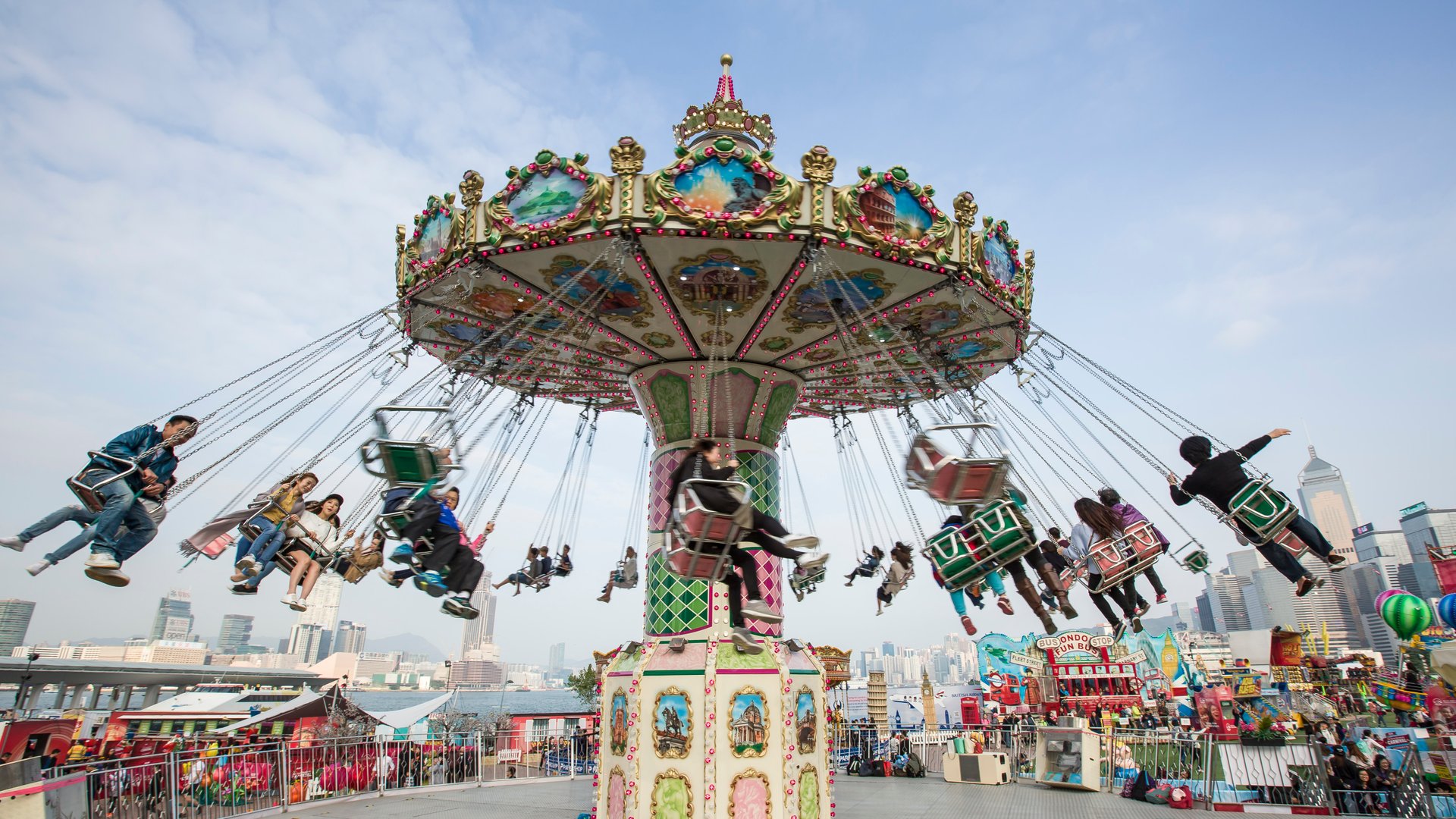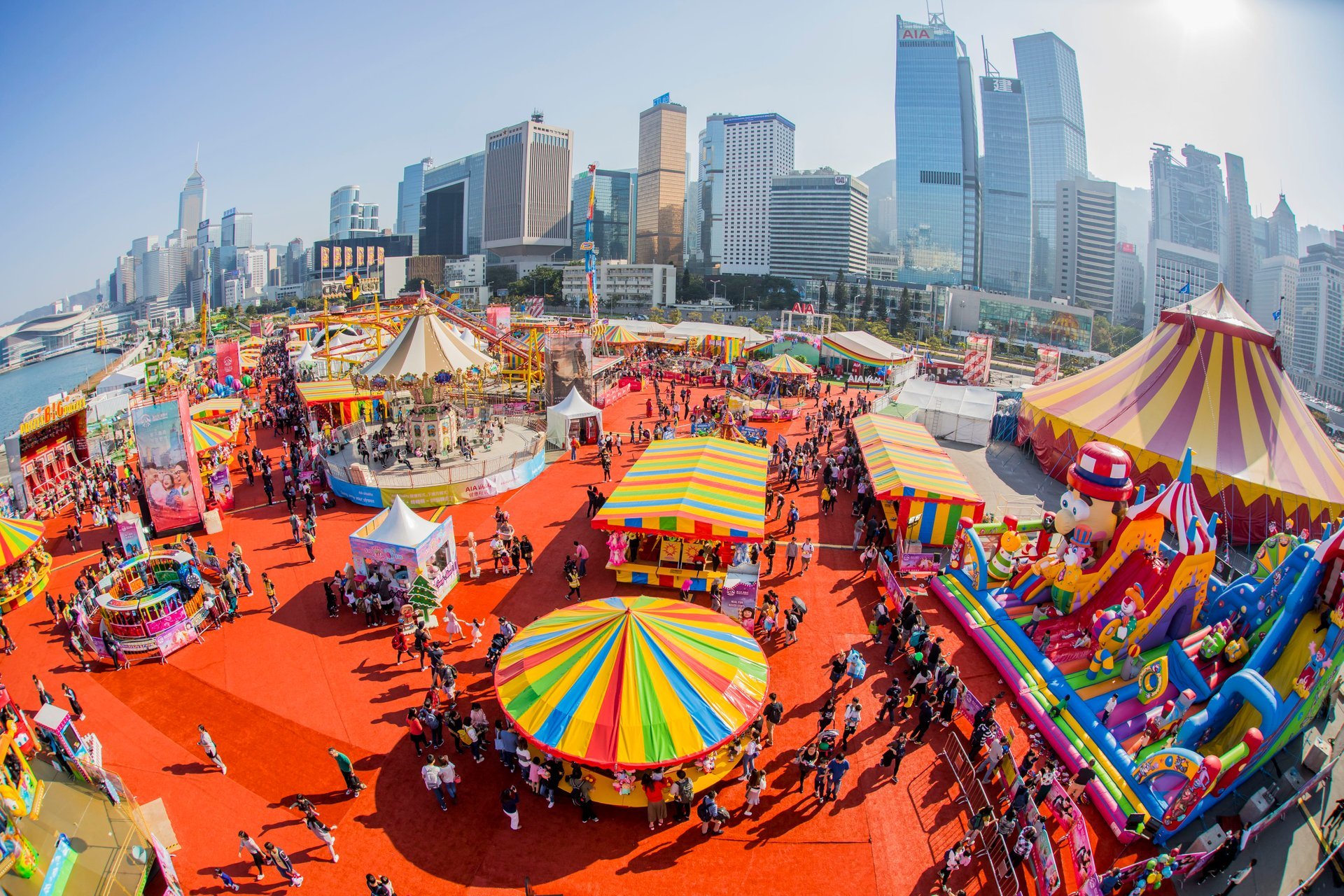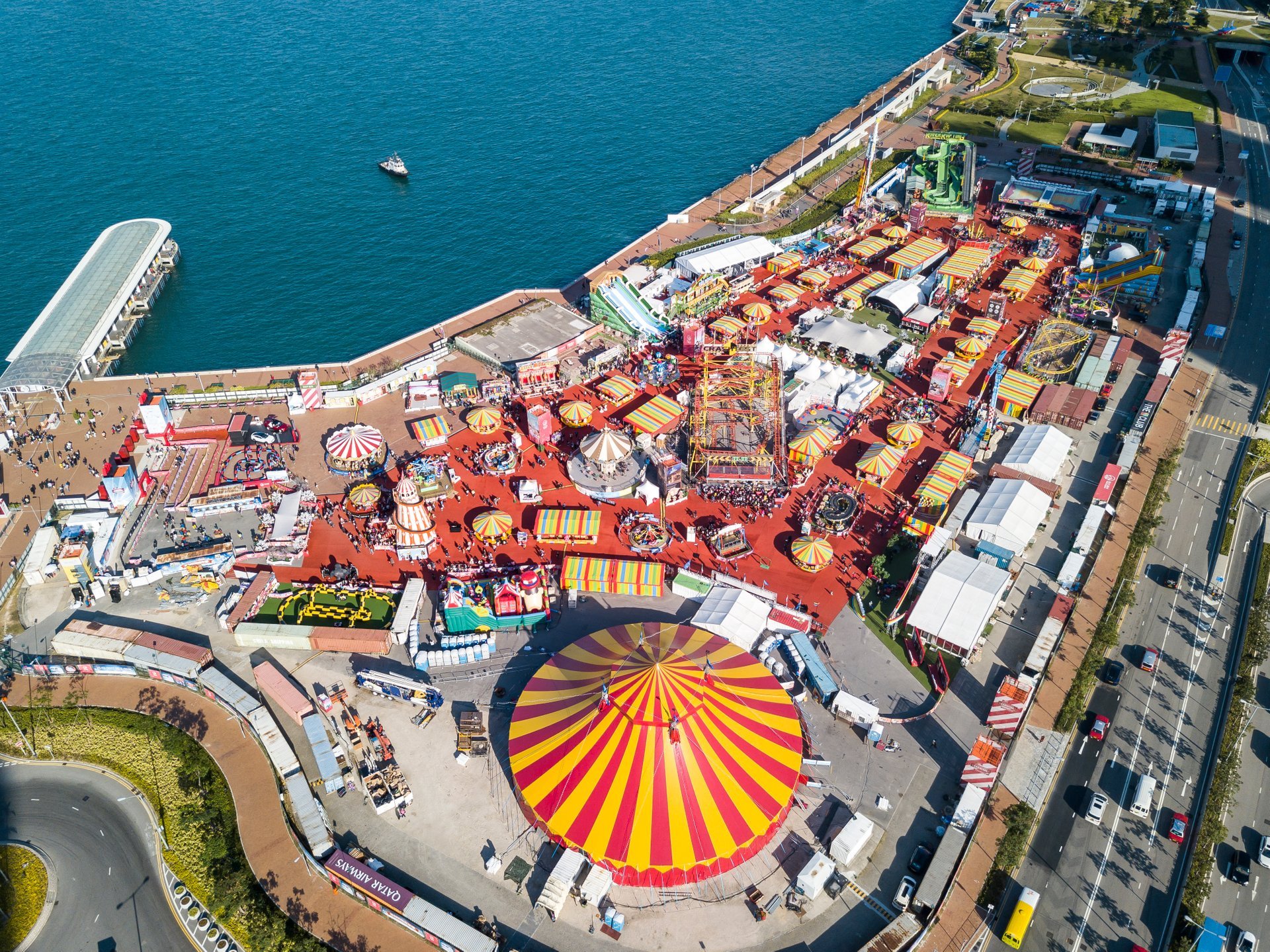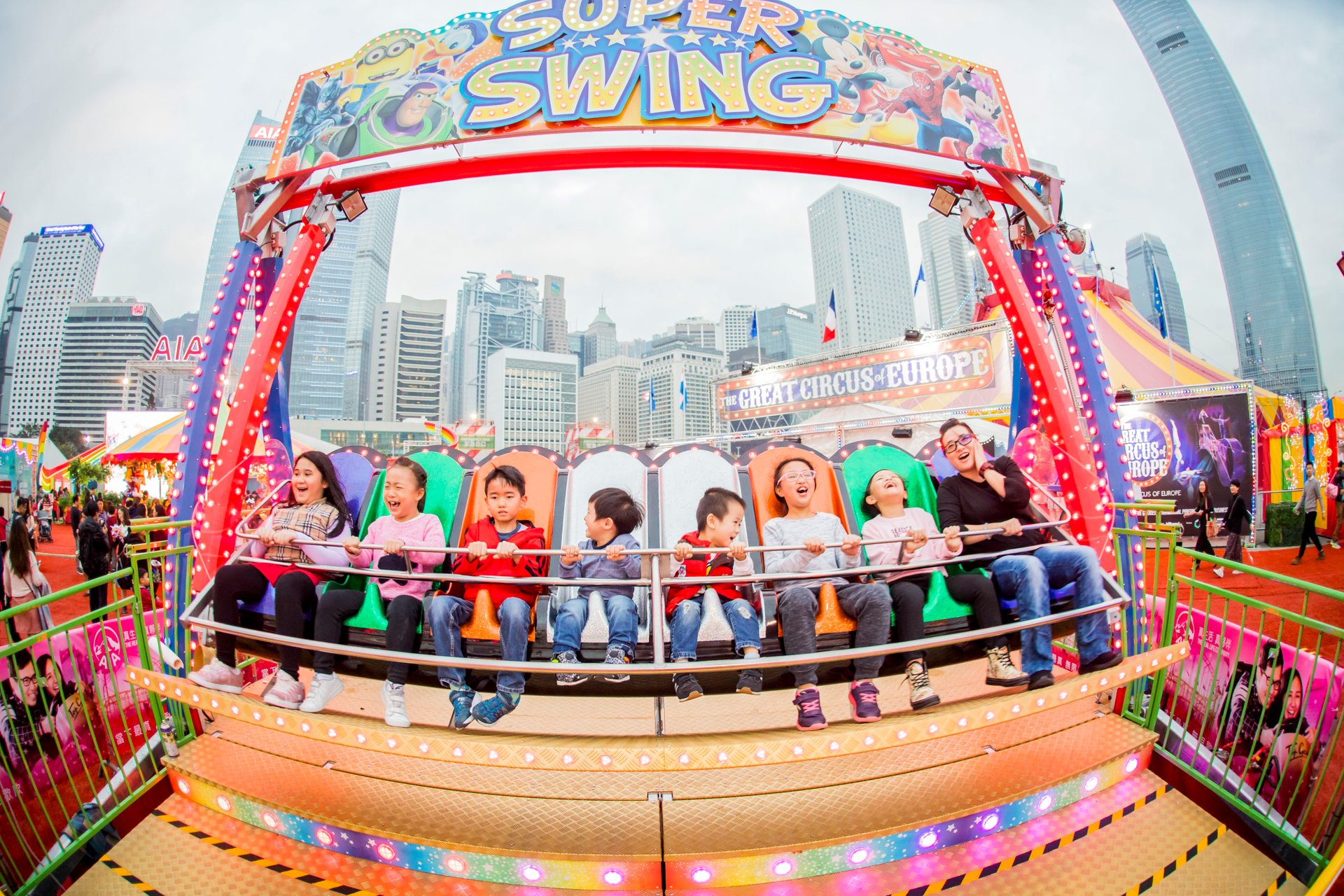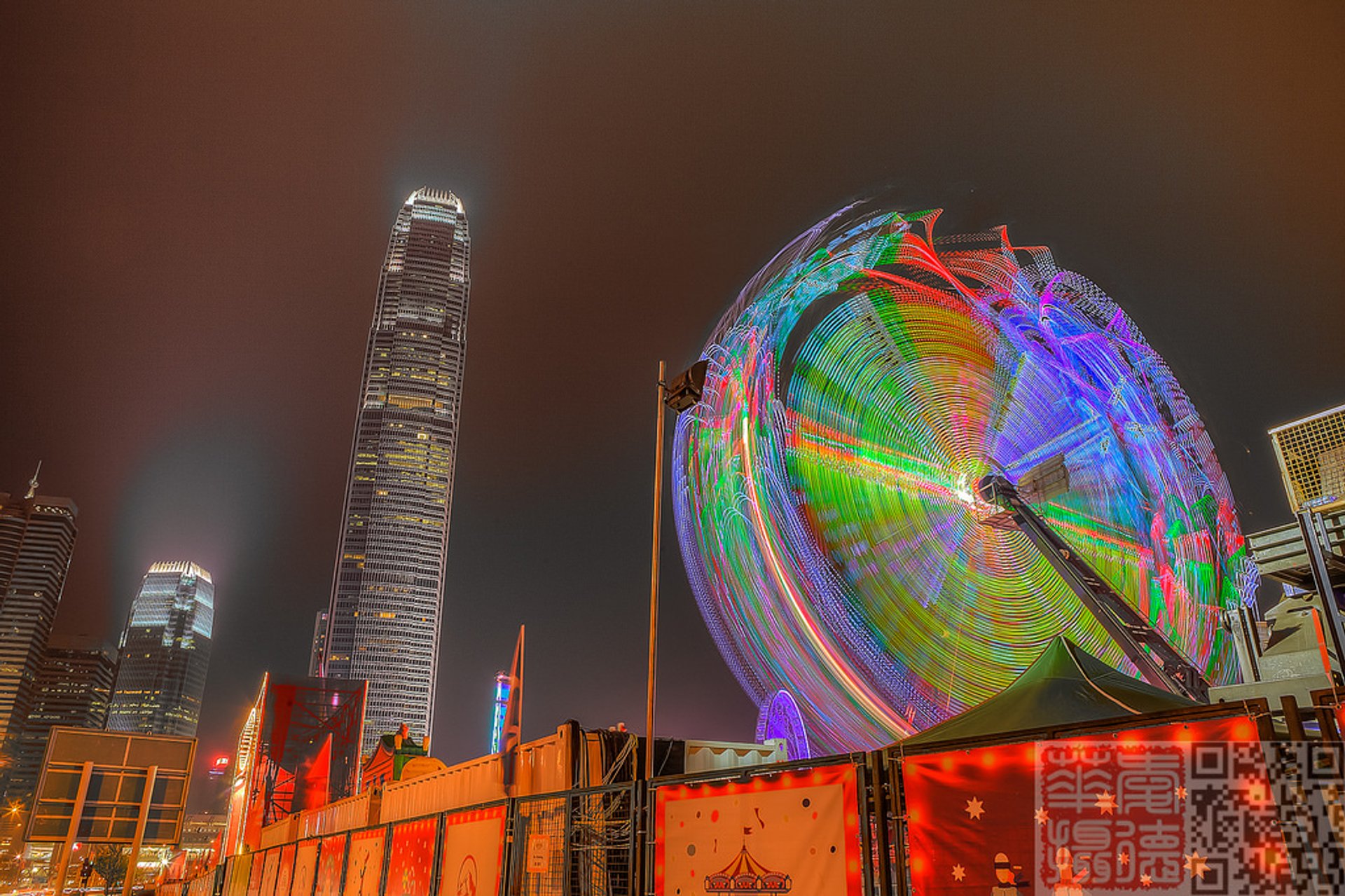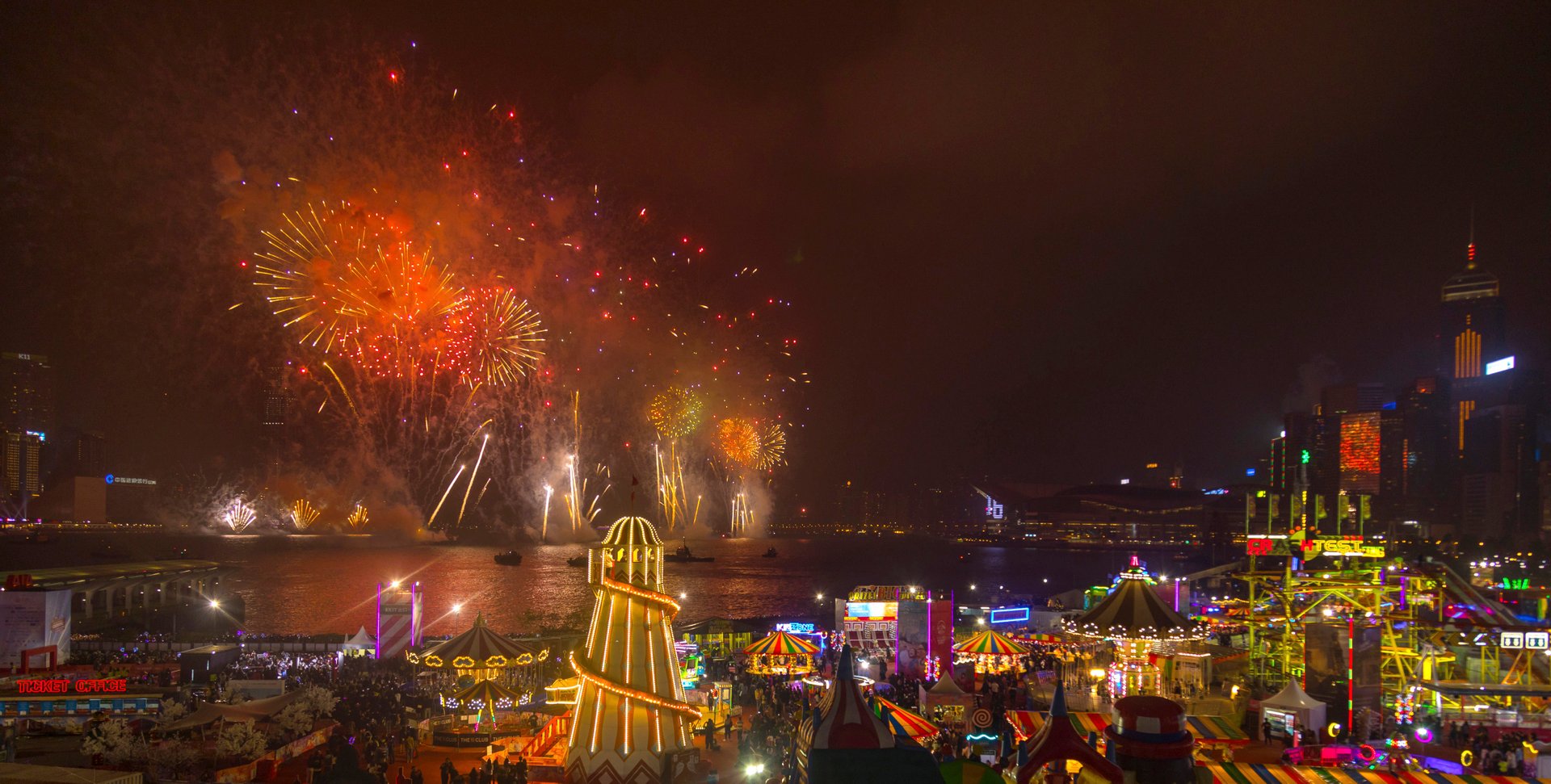 AIA Carnival (formerly The AIA Great European Carnival) is an annual festival in the Central Harbourfront, Hong Kong, held in the winter season. Hong Kong carnival attracts about a million visitors with its rides, attractions and live performances. AIA Carnival was first held in 2014 and is organised by the Great European Carnival Limited.
Every year, the carnival features over 30 rides for all ages like Sky Flyer, the Log Flume, the Xtreme, and the Remix, as well as rides suitable for children: the Apple Coaster, the Pony Adventure and the Carousel. The attractions and entertainment differ from year to year, and you can find all the details on the AIA Carnival's official website.
Recent additions to the Hong Kong Carnival included the Great Circus of Europe, presenting acts like Motorcycles in the Globe, the Space Wheel, and the Gerlings High Wire. Skill Games include Pop Guns, Hook a Duck, Stick a Card, Basketball Extreme, Bowling, Catch A Fish, and Hot Shots. Other attractions include selfies booths, kids play zone, and food trucks.
Find hotels and airbnbs near AIA Carnival (Map)