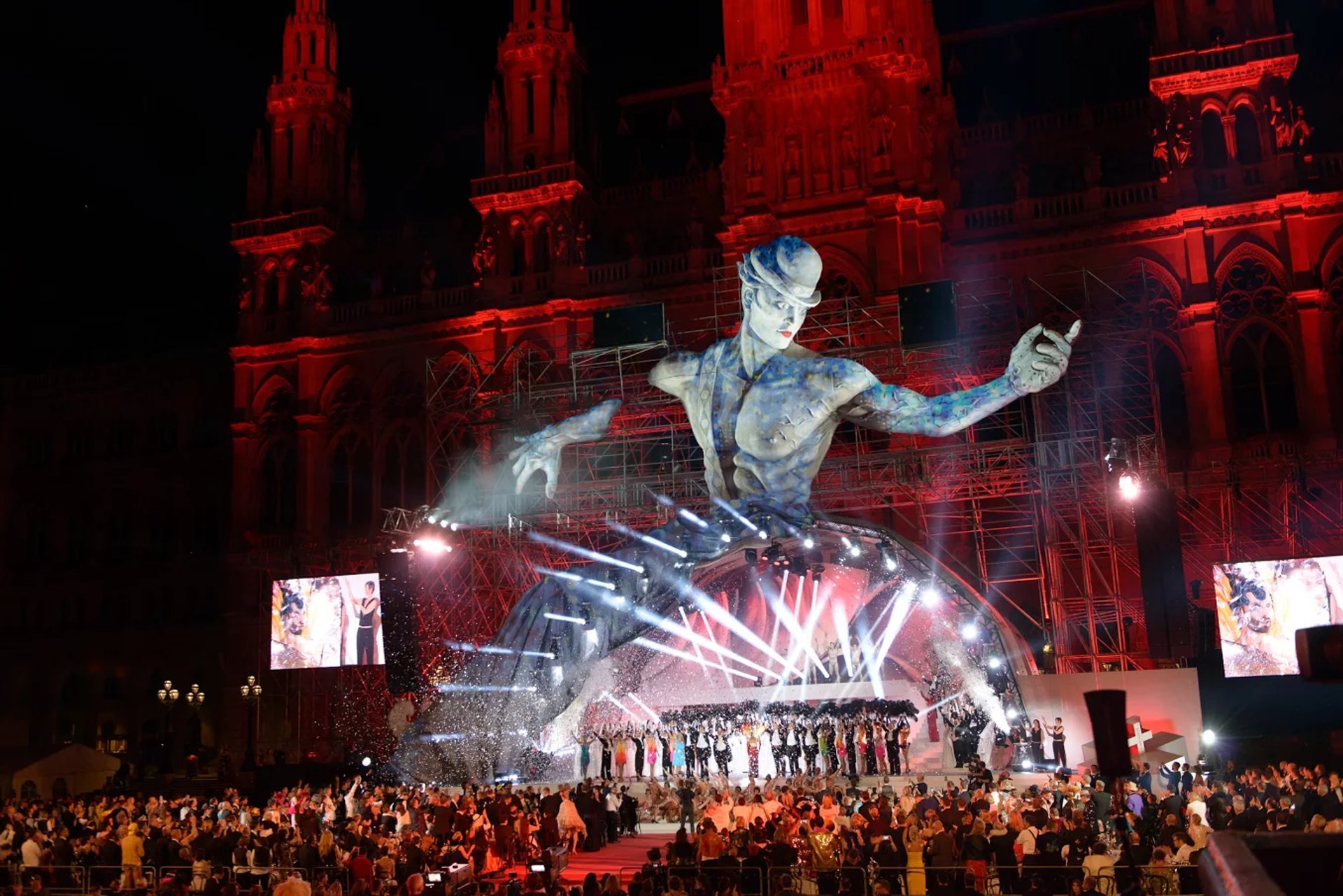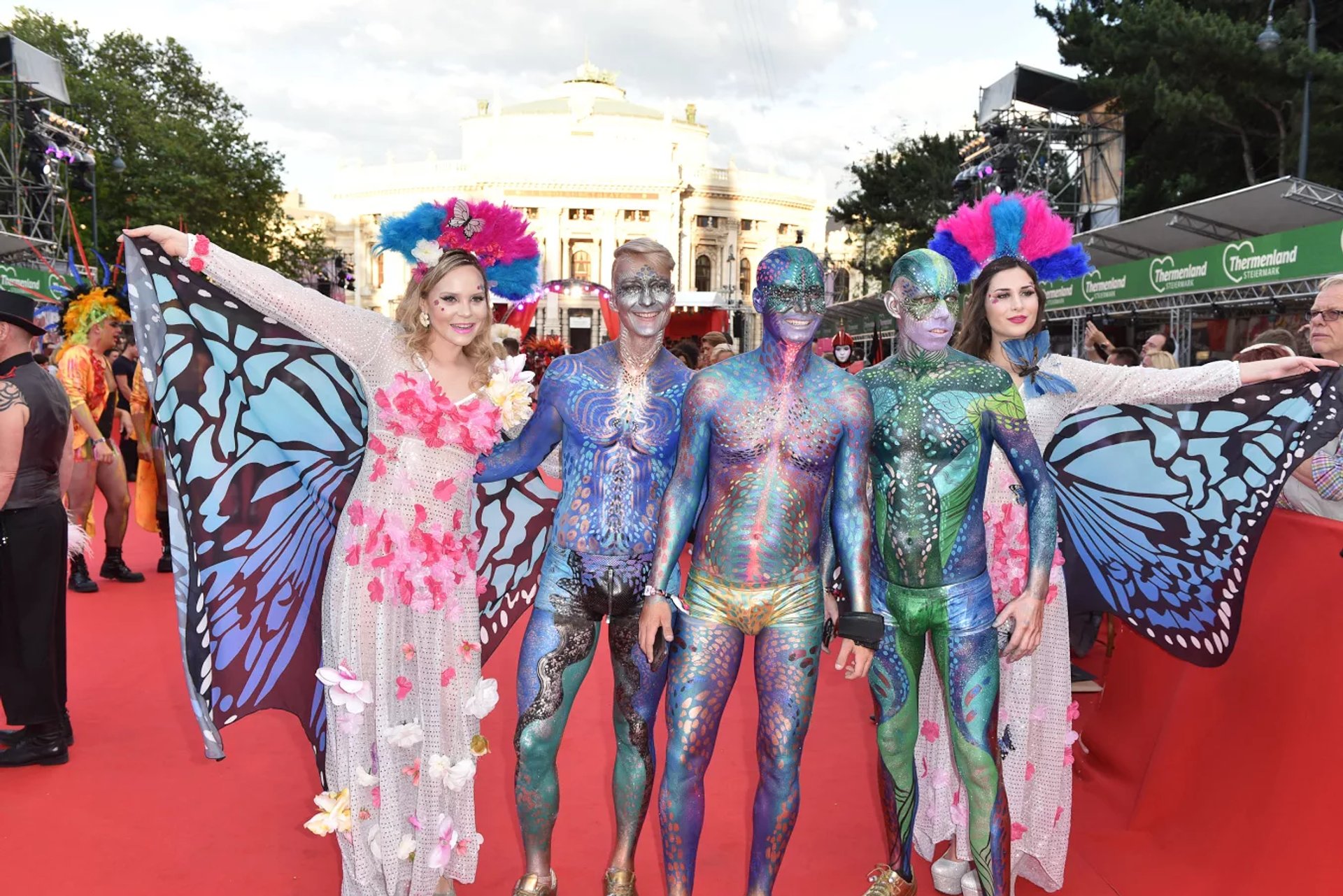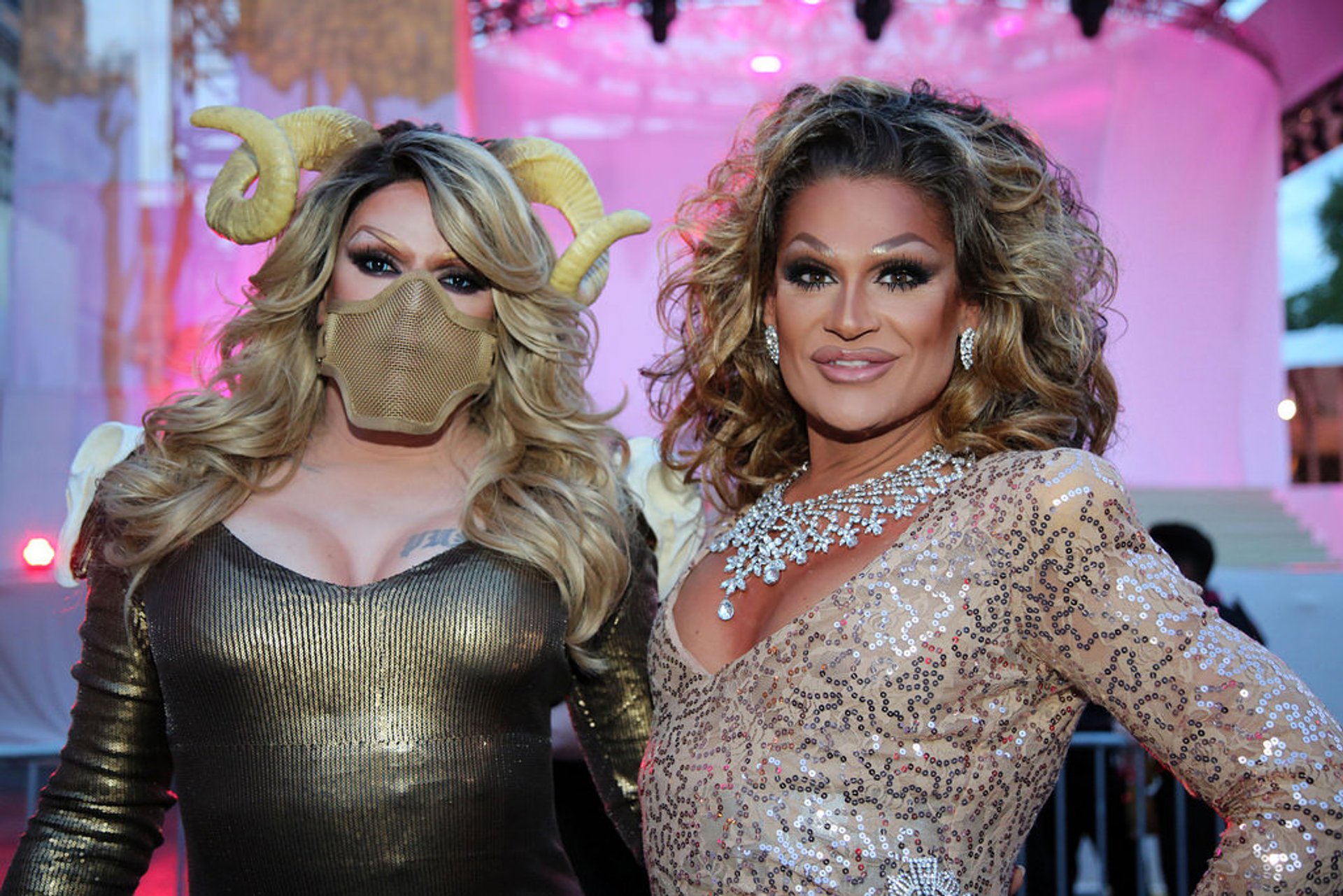 This is the biggest charity event in Europe, raising awareness about HIV/AIDS. It was founded in 1992 by the nonprofit organization AIDS LIFE.
To attend this ball, you can buy a so-called "Style Ticket" at half price. These tickets are for those who meet the dress code of the Life Ball Style Bible and wear costumes that correspond to the theme of the year. If you become one of these people, you'll be able to walk down the red carpet to Vienna City Hall like some celebrity.
This ball attracts many fashion, rock, pop, and movie stars such as Elton John, Sharon Stone, Dita von Teese, Anastacia, Heidi Klum, and Naomi Campbell.
Find hotels and airbnbs near Life Ball (Map)