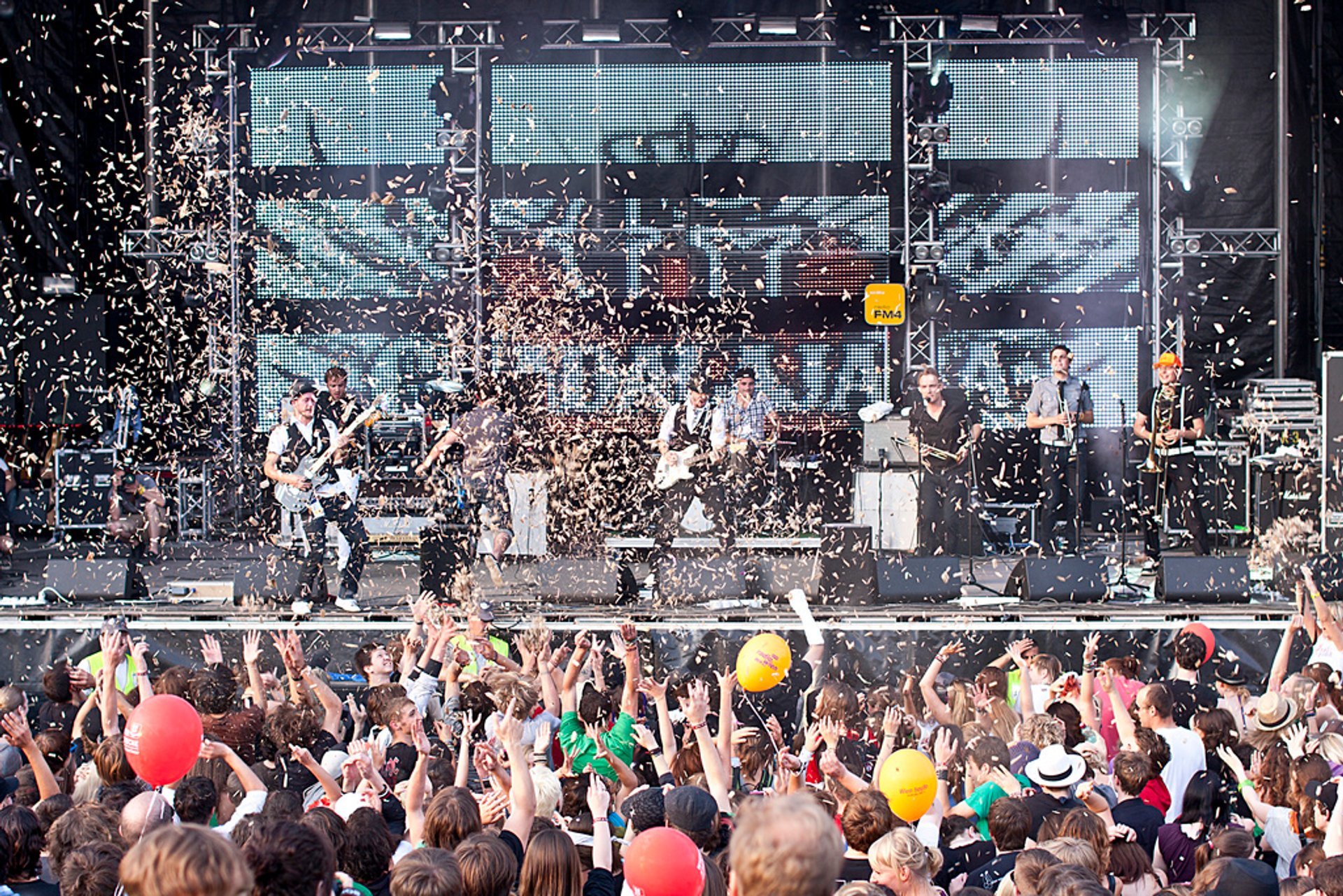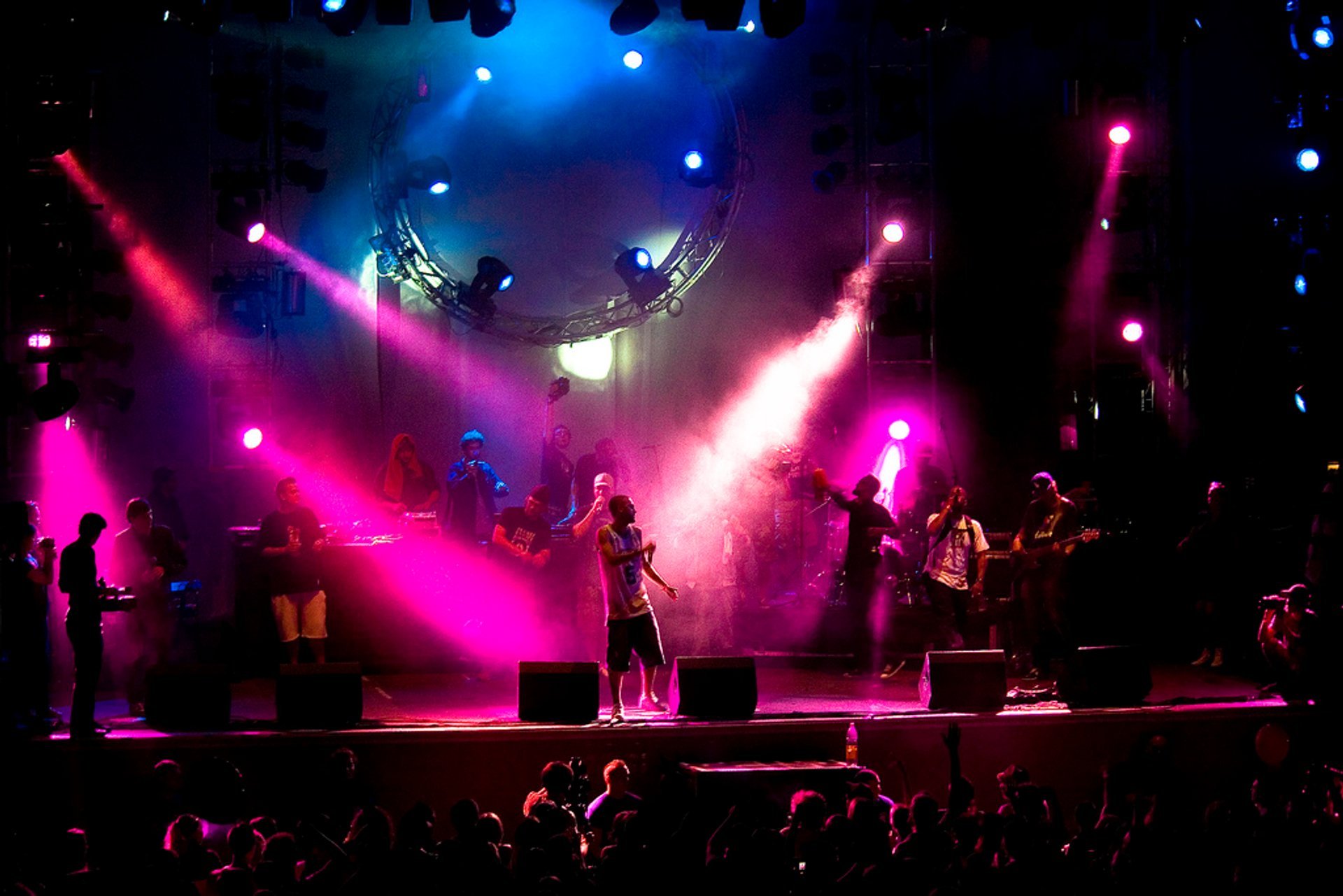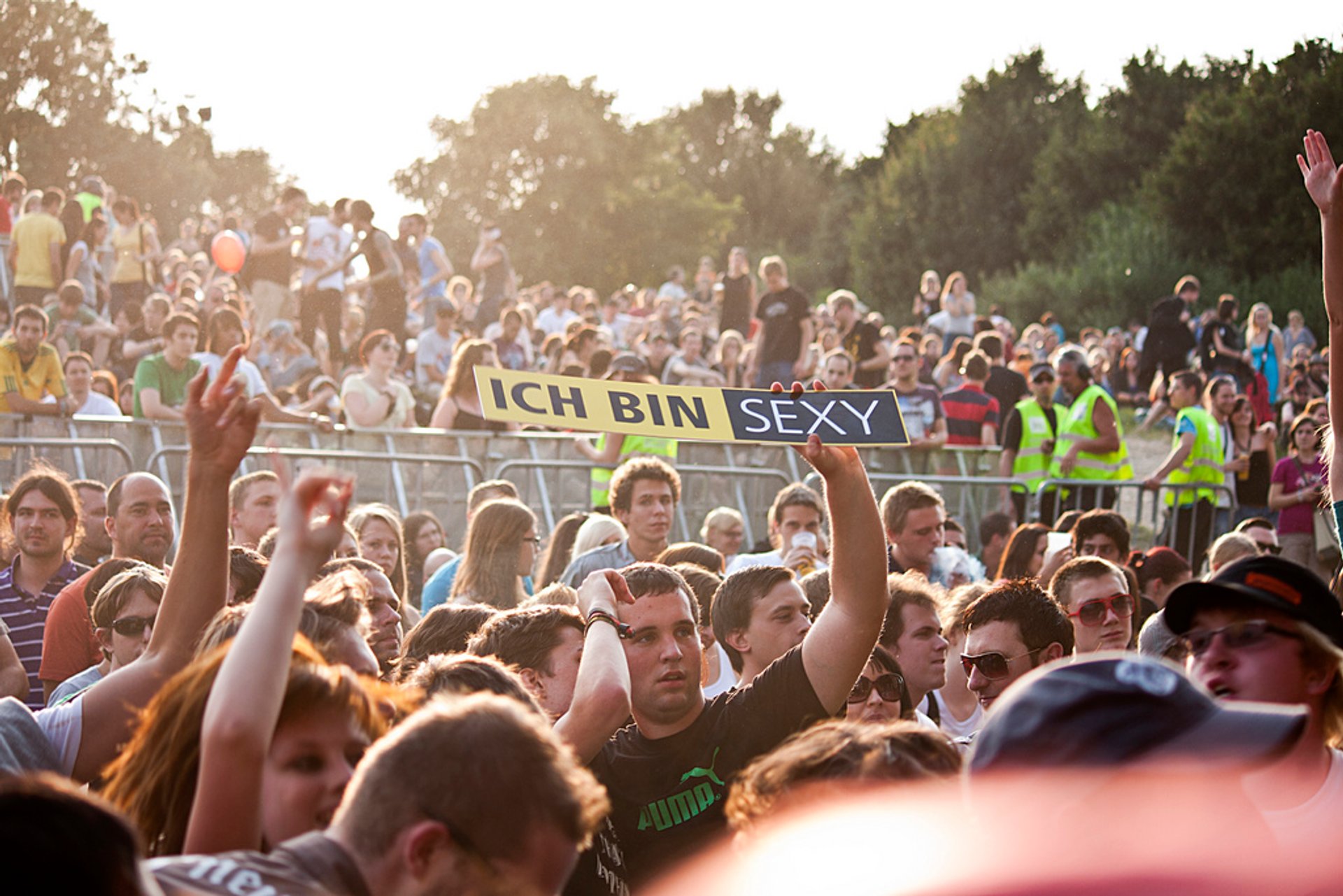 About 3 million people annually visit this tremendous multi-day festival at the end of June in Vienna. Since 1984 it has featured many world-famous stars such as Scorpions, Falco, Bonnie Tyler, Bloodhound Gang, Master Blaster, Extremschrammeln, Amy Macdonald, Train, Söhne Mannheims, Simple Minds, and so many more. And it's good to know the world's largest open-air music festival is free of charge.
All in all, Donauinselfest is three days of excellent music performed over the area at a length of 4.5 km on 11 open-air stages with the main one dedicated to headliners, and the others feature special genres such as electronic dance music, rap, metal, pop dance music, and traditional Viennese acts. This is your unique chance to see performances by the Vienna Boys Choir, German folk tunes, and 80's legend Falco. The total program features nearly 2,000 acts and 600 hours of live music.
In addition to music, it offers sports and entertainment for kids. Also, a special firework display is traditionally the culmination of the festival. You won't be hungry either, as the menu aims to meet the needs of the most demanding palates. Food stalls offer a great variety of both national and alternative cuisine. You'll see Thai, Greek, Italian, Indian, Turkish, Vegetarian and Austrian cuisine.
Find hotels and airbnbs near Donauinselfest (Danube Island Festival) (Map)