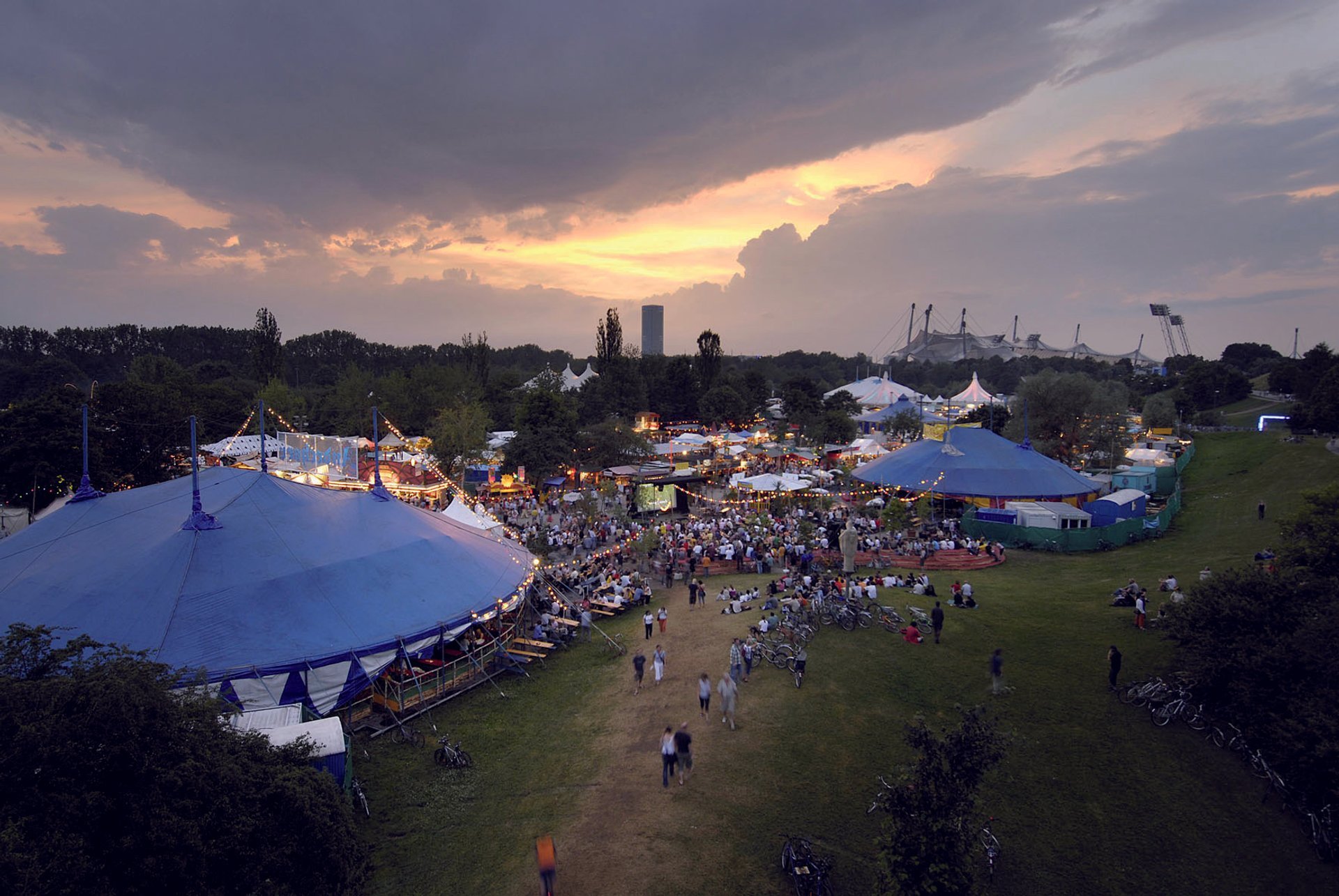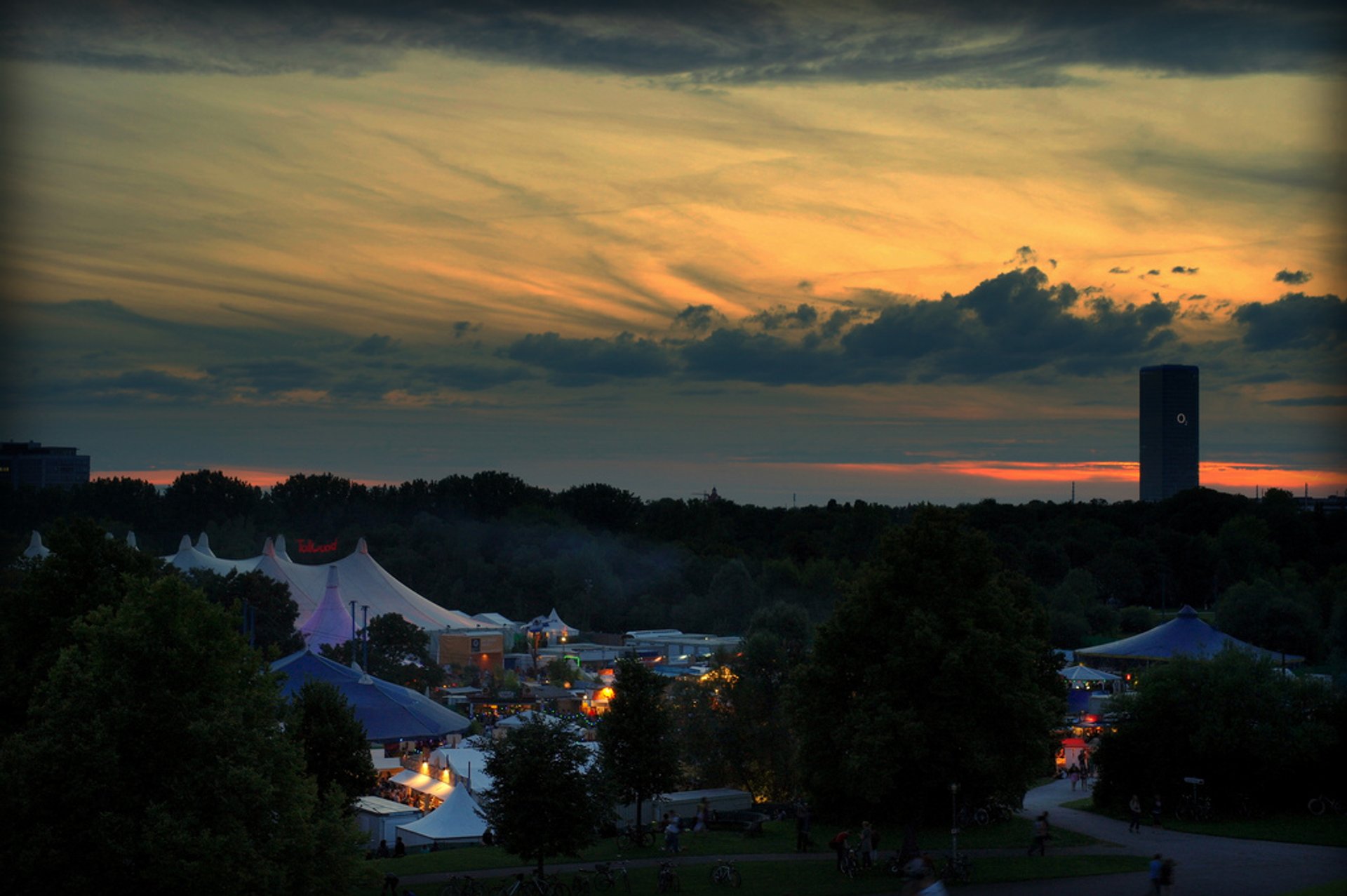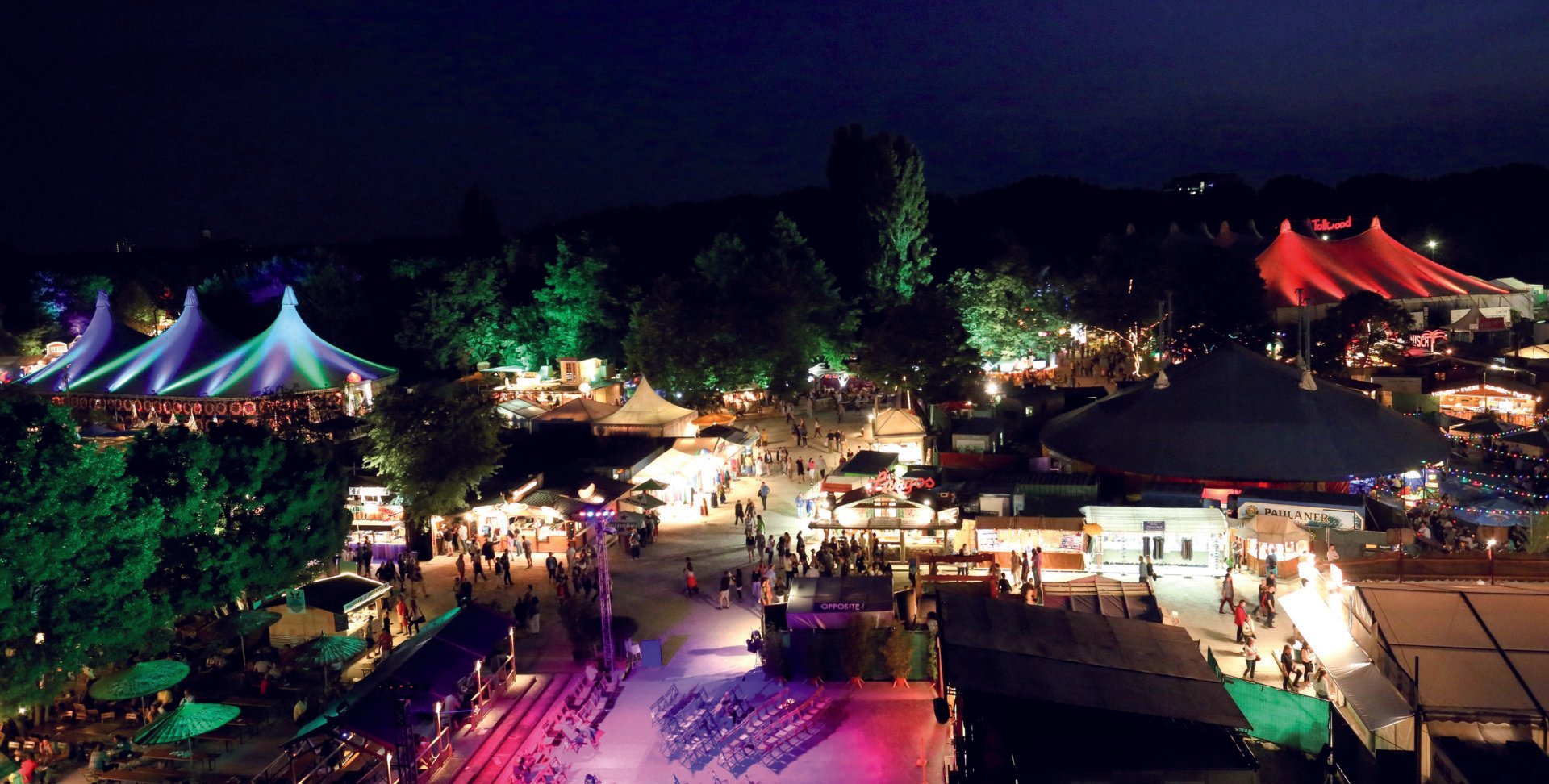 The Tollwood Summer Festival is known as the ecological gastronomy festival that invites music fans and culture enthusiasts to enjoy warm summer days at Olympiapark Munich. The first Tollwood Festival is held in the summer of 1988 with only local artists such as Biermösl Blosn or Konstantin Wecker making the appearances of it. But from 1991 on, more and more international artists took part.
For about 26 days, visitors of the festival can observe the colorful "Markt der Ideen," lots of theatre performances, and great international live music. "Markt der Ideen" is a market where you can come across lots of certified organic food and handcrafted goods. What's really pleasant, over 70 percent of all events at the festival are free of charge!
The Tollwood Summer Festival is a time for music-lovers especially. A huge variety of genres is available from international legends, chart-toppers, and local artists and newcomers. Bob Dylan, Lou Reed, Kris Kristofferson, Amy Macdonald, Milow, Angelo Branduardi, Hans Söllner and other famous musicians performed on the the main stage, also called the "Musik-Arena." Live music events usually end by 11 pm due to noise control reasons.
The festival sees itself as a community for environmental awareness and ecology. It wants to be in use as a platform for essential issues in this area, providing a catalyst for environmental projects.
Find hotels and airbnbs near Tollwood Summer Festival (Tollwood Sommerfestival) (Map)