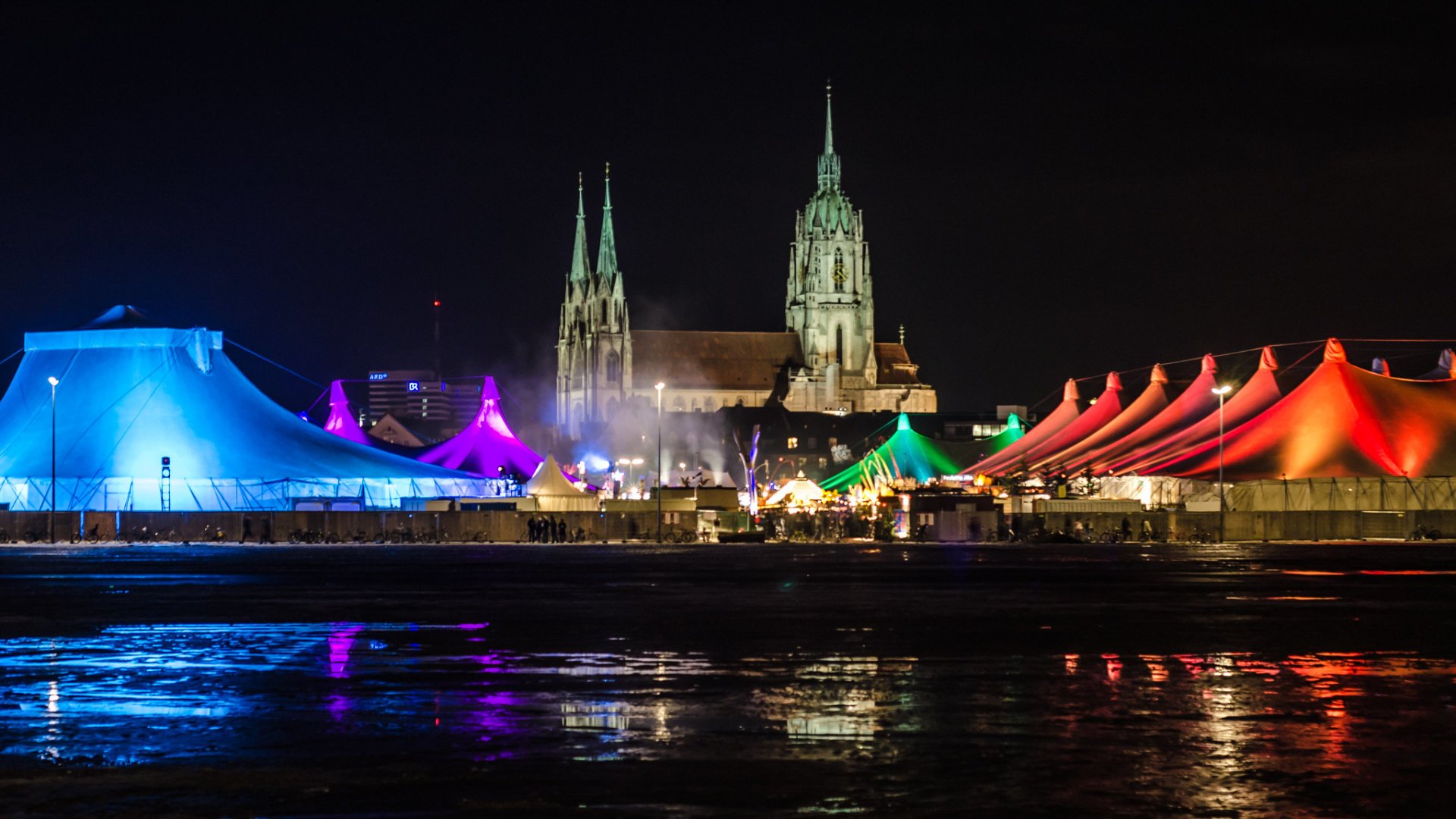 See accommodations nearby
When planning a trip to visit Munich on New Year's Eve, a few fantastic attractions are sure to show up on your to-do list. Even if it's a relatively calm and quiet city, everyone can find something for themselves. Parties, festivals, fireworks viewing, romantic celebrations in a tram—you'll definitely love what Munich has prepared for you.
Festivals and parties in Munich
For those in the mood for a loud celebration, there is Tollwood Winter Festival, which has been a perfect place for New Year's Eve partying for many years. A Christmas-like area with a 39 ft (12 m) Christmas tree helps you get into the festive spirit to dance till the morning. Also, you can buy different presents and festive nick-nacks there. If you love German techno and underground music, check out the New Year's Eve events at Blitz Nightclub, Bahnwärter Thiel, and Pimpernel.
When having second thoughts about going to the festival or the club, Munich has an excellent option for you—partying through the city by tram. Just get on the N19, the most beautiful tram line in the town, and enjoy the twinkling lights all over the streets.
The best views of the fireworks
Another way to celebrate Silvester in Munich is to take your dearest ones, pick out a beautiful spot, and watch the sky full of fireworks. The best places to view fireworks are the Schwanthalerhöhe area, the Olympiaberg, the Monopteros in the English Garden, the Friedensengel statue, and the banks of the Isar River. Also, a lot of locals gather on the Gerner Brücke bridge on the Nymphenburg Canal.
After watching fireworks, many party-lovers head to the local bars hosting New Year's events. Don't miss the Gärtnerplatz and Glockenbach neighborhoods, where many authentic bars are located. One of the most crowded and loud streets is Leopoldstrasse near the Siegestor, where you can meet many people drinking, having fun, watching fireworks, and celebrating the New Year.
Find hotels and airbnbs near Munich New Year's Eve (Silvester) (Map)