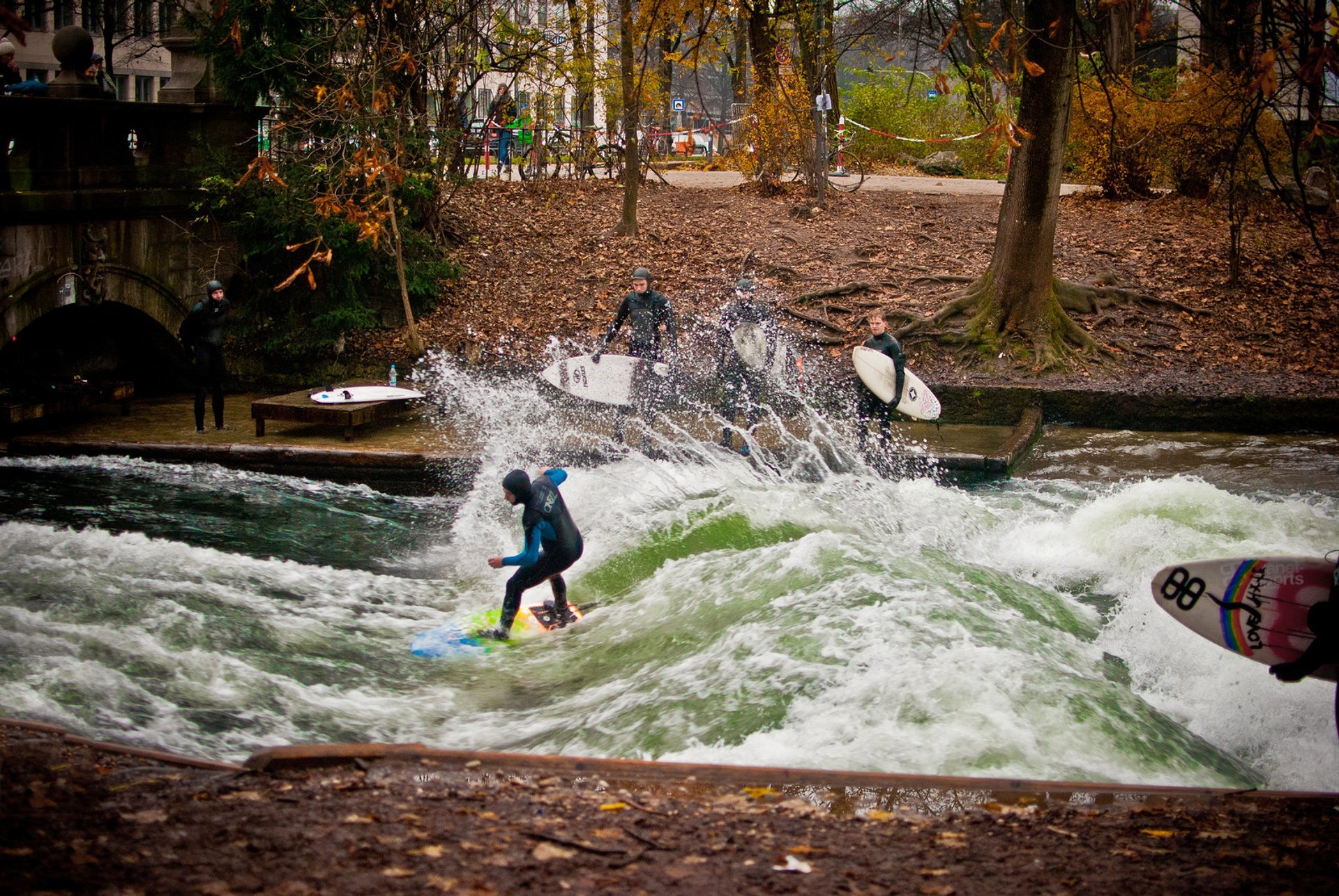 Surfing in a city park may sound like a joke, but it most certainly is not! You can really try out your favourite water sport in Munich's Englischer Garten. Once surfing here was banned by law, but in 2010 it became legal. Nevertheless, throughout all these years it has been drawing hundreds of surfers a day to try out their skills on a steady wave on the River Eisbach. Nowadays it is the most famous urban surfing spot in the world, and actually its birthplace. However, it is definitely not for beginners. The wave is steady and moves at a rate of 20 tonnes per second. The moment you stand on board is the moment you hit the wave. The water here is around 15 °C and never gets warmer. Thus, you'll need a special wetsuit to feel more comfortable. As the river is only 12 metres wide, there can be only one rider at a time.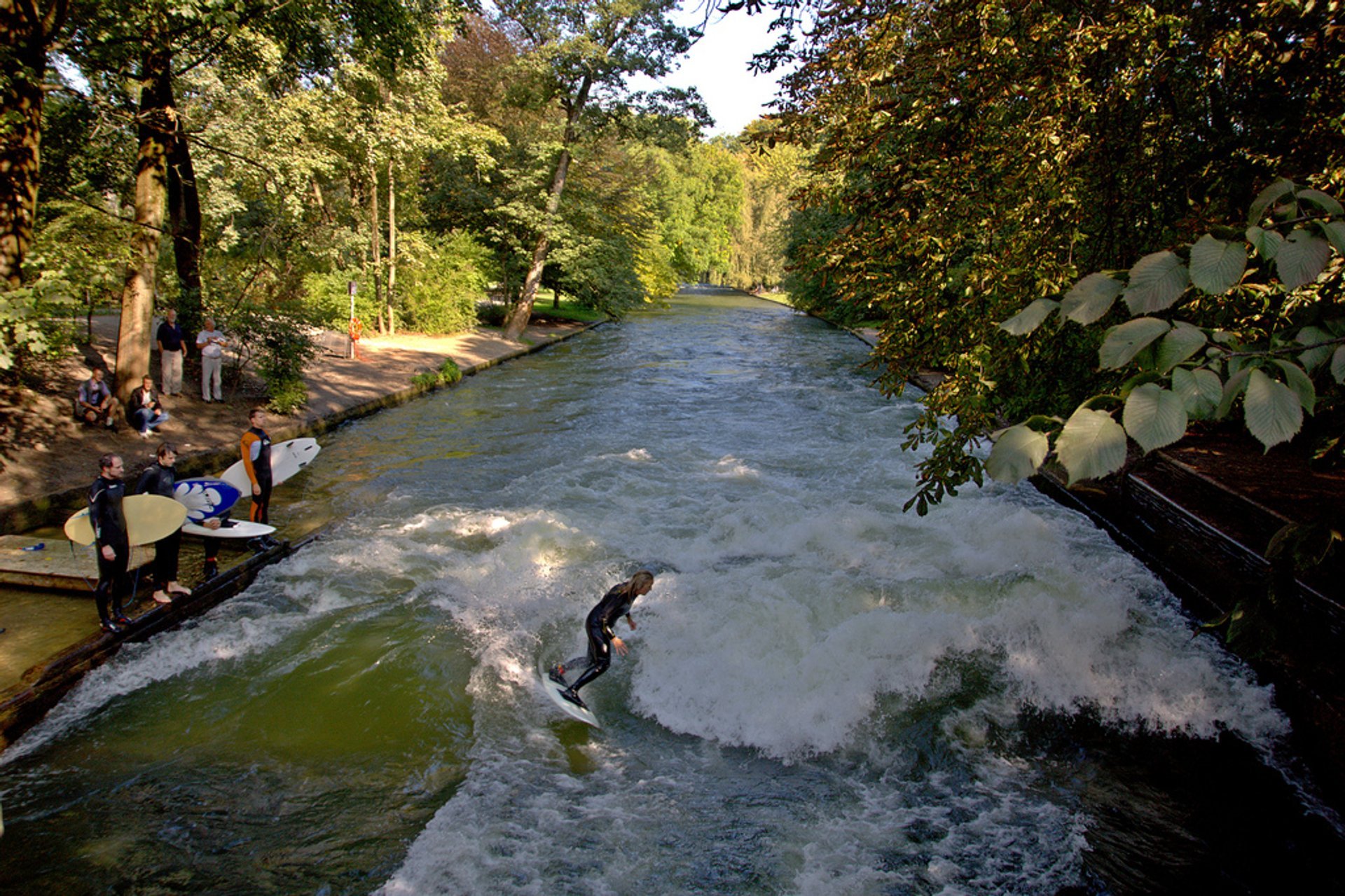 Show accomodations nearby
Crowds of advanced surfers and real thrill seekers come here and wait in a queue to ride the 1-meter wave and show their best. This activity also draws thousands of spectators no matter day or night. The growing popularity of urban surfing in Munich turned into an annual Stationary Wave Riding Championship. Every year it is held at Munich's airport in late July or the beginning of August. It also means that the artificial wave here is open to everyone from the 30th of July till the 24th of August. If you want to skip the crowds, you can also go to the south and try the wave at Floßlände but here you can only surf during the warm period from May till September.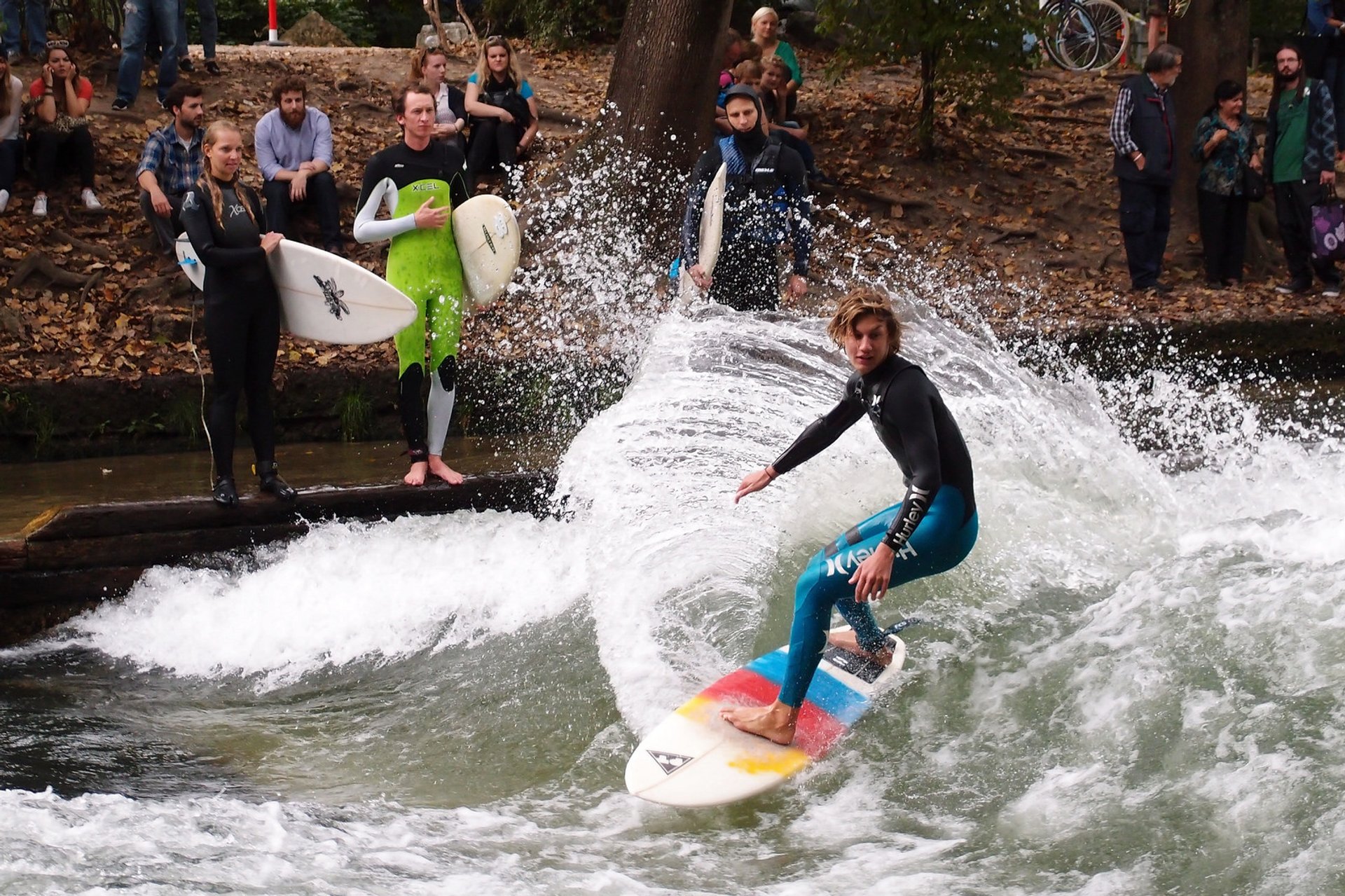 Show accomodations nearby
Urban Surfing in Munich Featured in