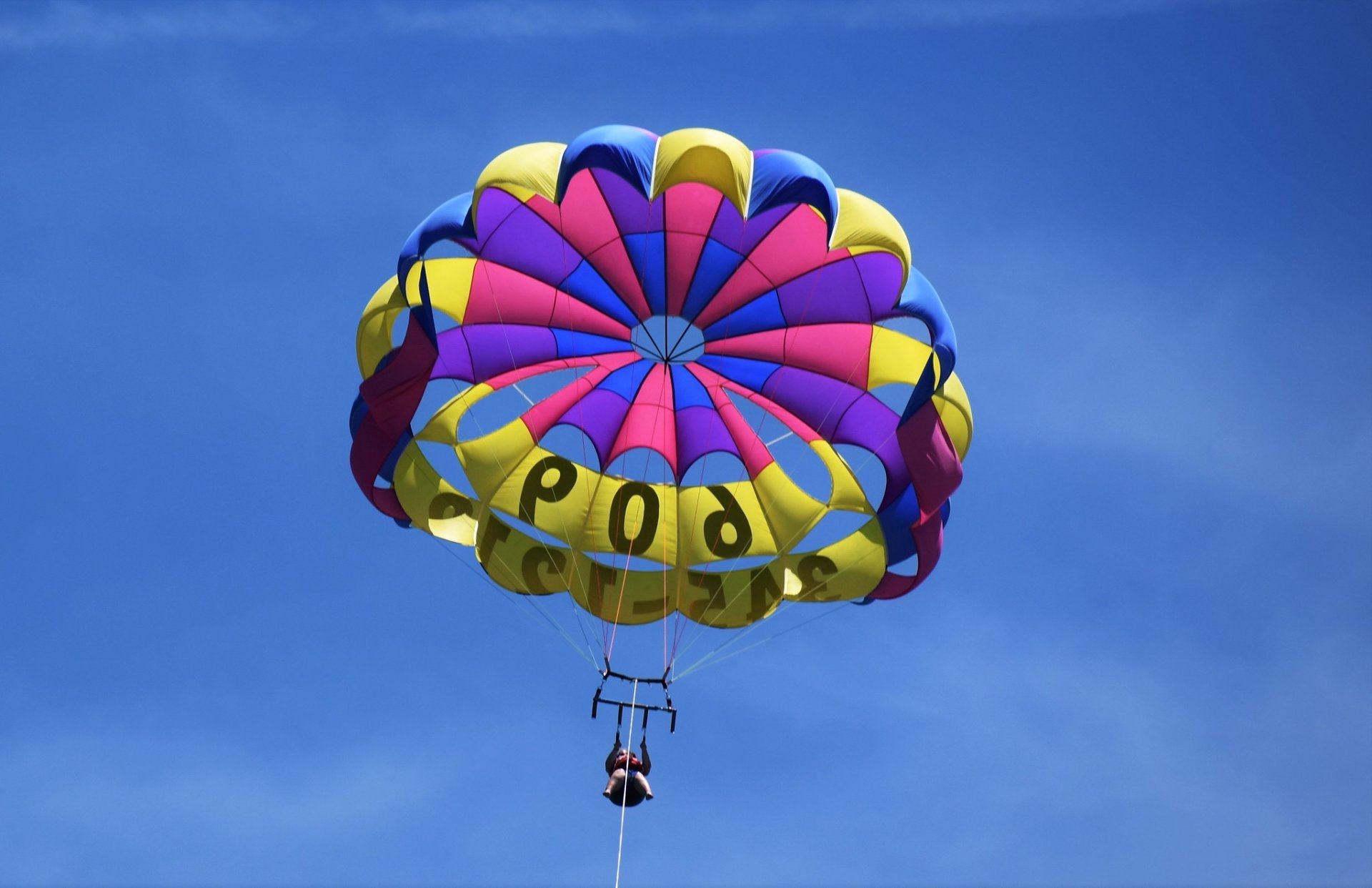 Atlantic City Parasailing
Parasailing may not be an extreme sport, but it's definitely an extremely fun one. Among all water sports, it is one of the safest, available even for non-swimmers. All that is required of you is just sitting comfortably while flying 500 feet (152 m) above the turquoise waters.
Despite paragliding being a year-round activity, bad weather conditions are a common reason for companies to cancel the tour. To avoid last-minute cancellation, choose summer month for your trip to Atlantic City.
The 90-min parasailing adventure includes a boat ride, with approximately 12-15 min of pure flying. You may enjoy the iconic Atlantic City skyline both solo or in tandem.
The admission is usually around $80 per person. The vessel accommodates up to 12 people, so it's a great family-friendly activity. However, children younger than six years old are not allowed.
Find hotels and airbnbs near Parasailing (Map)