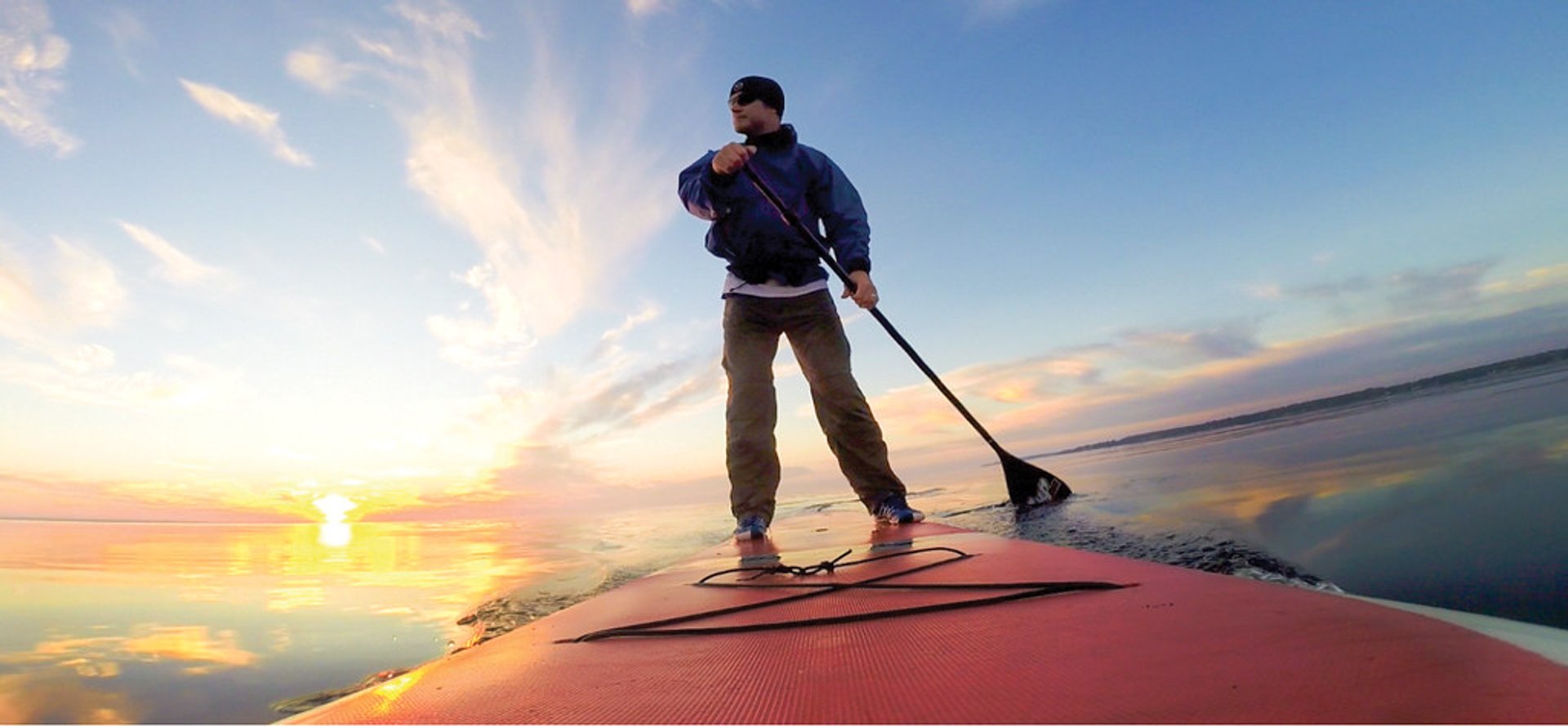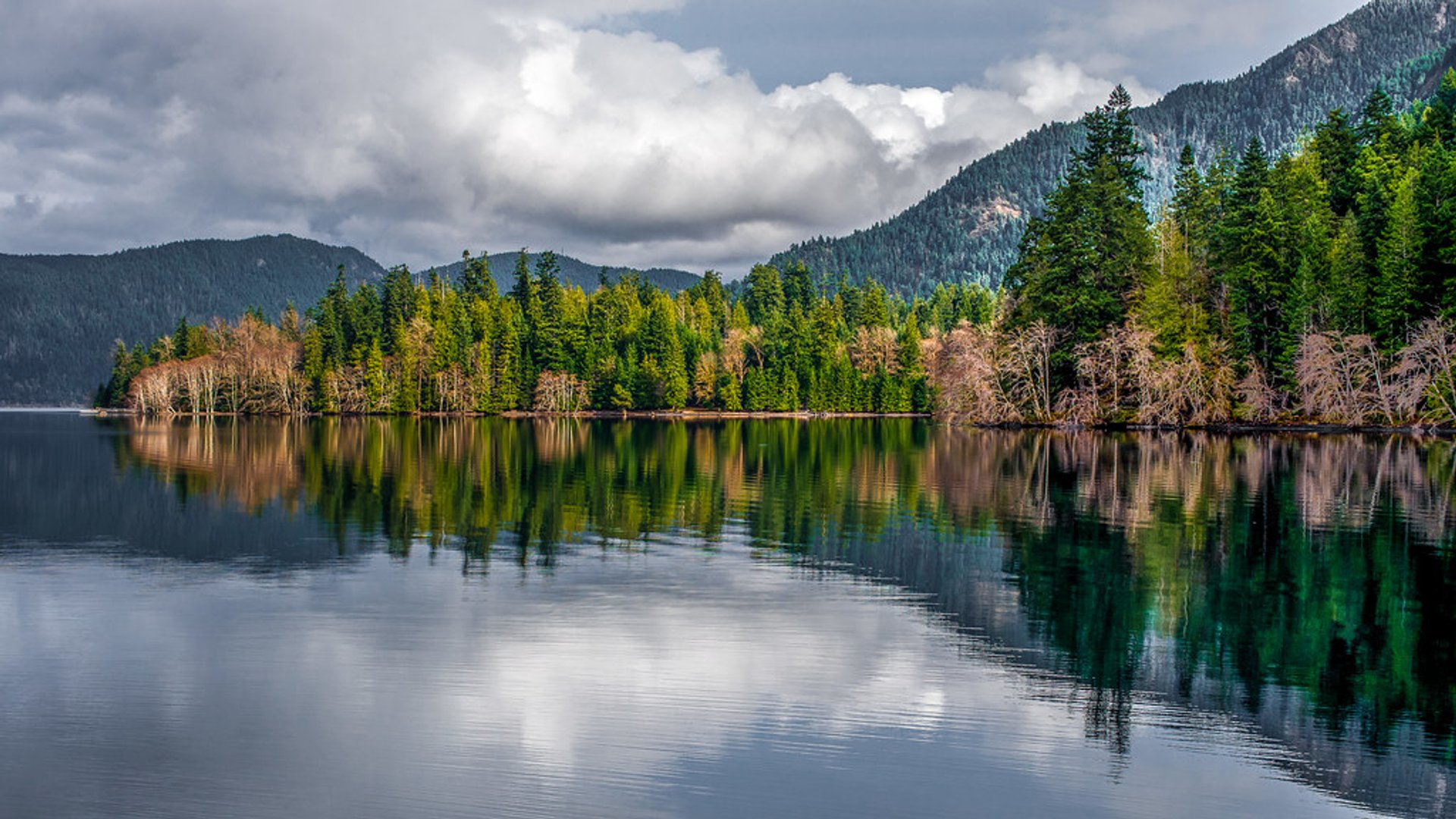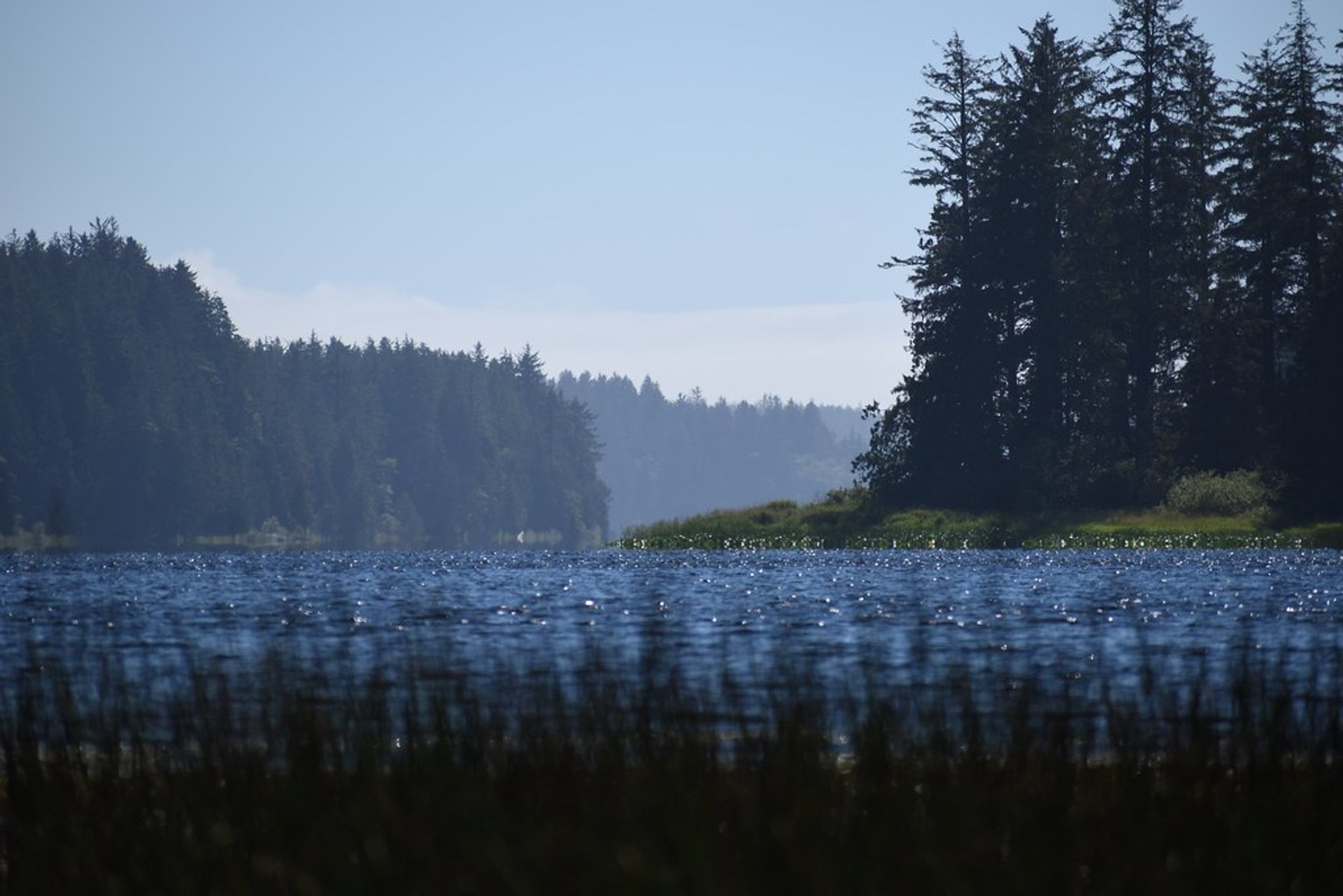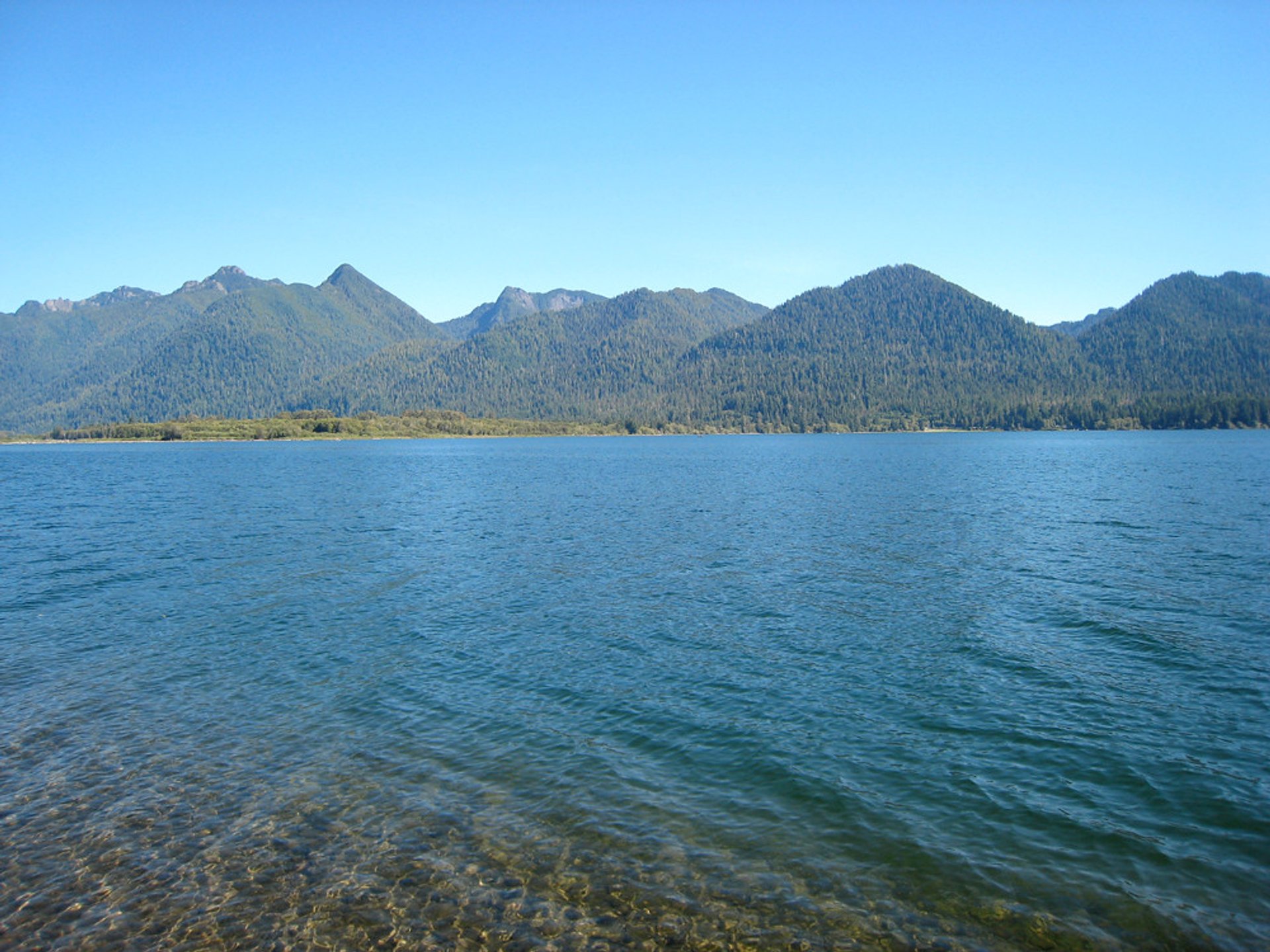 Stand-up paddleboarding, or SUP for short, has become an increasingly popular watersport in Olympic National Park and a great way to experience the park from a different perspective. The sport offers many positive benefits for your body, mind, and soul. Most paddleboarders who are just starting out have fun learning their balance points while experiencing the unique perspective of essentially standing on water. Every summer, countless SUP enthusiasts set out on the water for a fun day in the sun.
Best time for SUP in Olympic National Park
To get the most from your paddleboarding experience with warm weather conditions, head out to one or more of the Olympic many lakes between June and August. The paddleboarding season in Olympic Peninsula runs roughly from May through September when most SUP rentals operate. Whether you have been paddleboarding for years, or are just starting out, here are the best three lakes to put-in around Olympic National Park.
Lake Crescent
Lake Crescent has a unique geological history and is a popular destination for park-goers. Put-in at one of several public boat-ramps along 12 miles of forested shoreline to gain access to this glacial lake's crystal-clear waters. The earlier you start, the more likely you are to avoid the crowds and whipping winds. And those in need of a paddleboard should look no further than Lake Crescent Lodge, which offers a wide selection of watercraft to rent between late April and mid-October. For a quick sidequest to regain your land legs, hike the short trail to nearby Marymere Falls.
Lake Ozette
Lake Ozette offers stunning views for paddleboarders and a lakeside campground to rove from as you explore coves and hidden recesses along the shoreline. Imagine waking up at the Ozette Lake Campground, throwing on your PFD, and setting out on the water to explore the morning's calm. No need to drive, load up or unload anything. You're already right there! Of all the reasons to paddleboard here, convenience tops the list.
Lake Quinault
Lake Quinault, at the southern gateway to Olympic National Park, offers nearby rental services as well as several put-in locations and is generally less trafficked than Lake Crescent in the summer. Set out for an awe-inspiring day paddling around waters surrounded by the Quinault Rainforest and remember what it's like to be inspired by natural beauty.
Paddleboarding in Olympic National Park is an experience that few will forget. So gear up and get out on the water to see why so many have chosen these lakes for their summer outdoor adventure.
Find hotels and airbnbs near Stand Up Paddleboarding (Map)