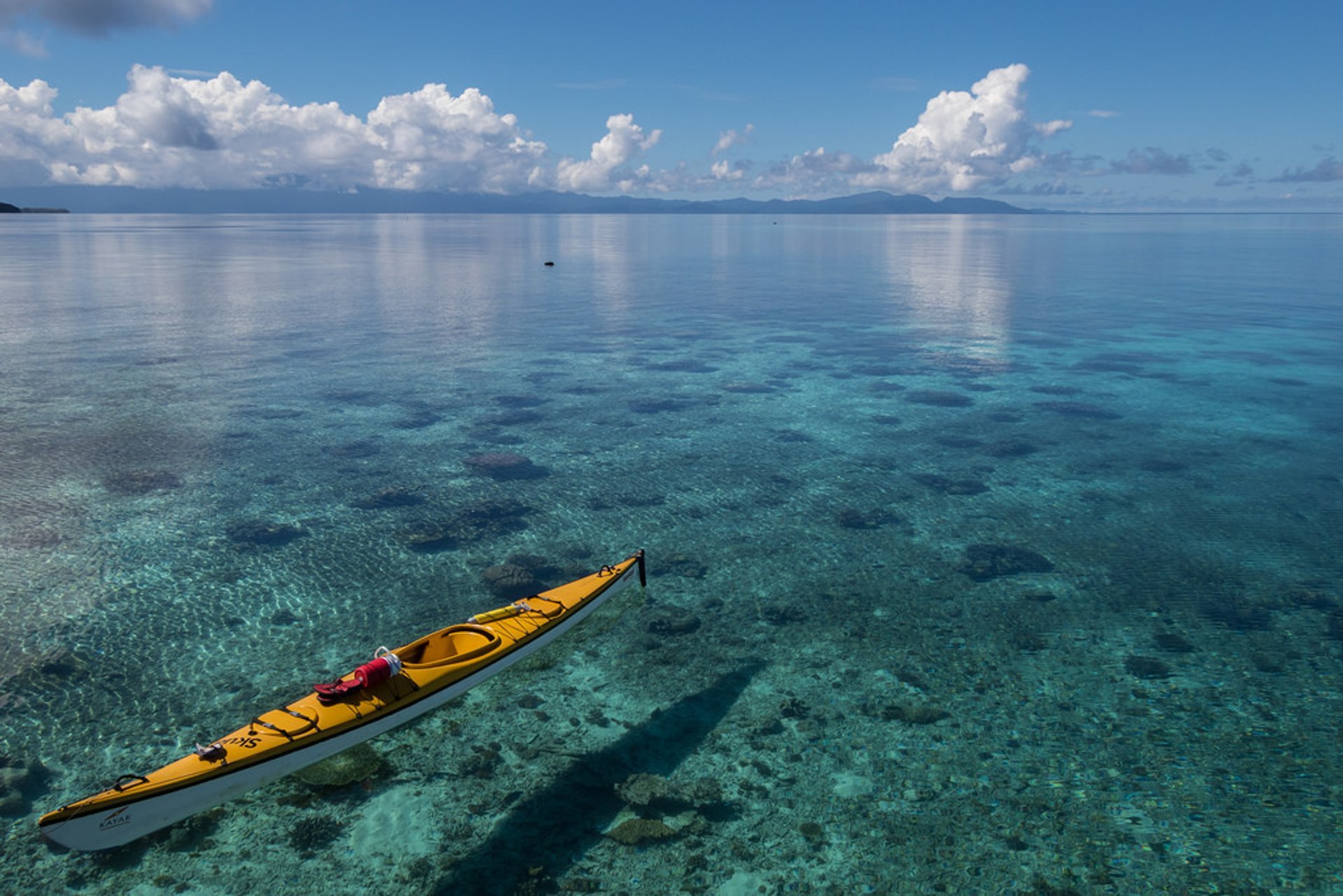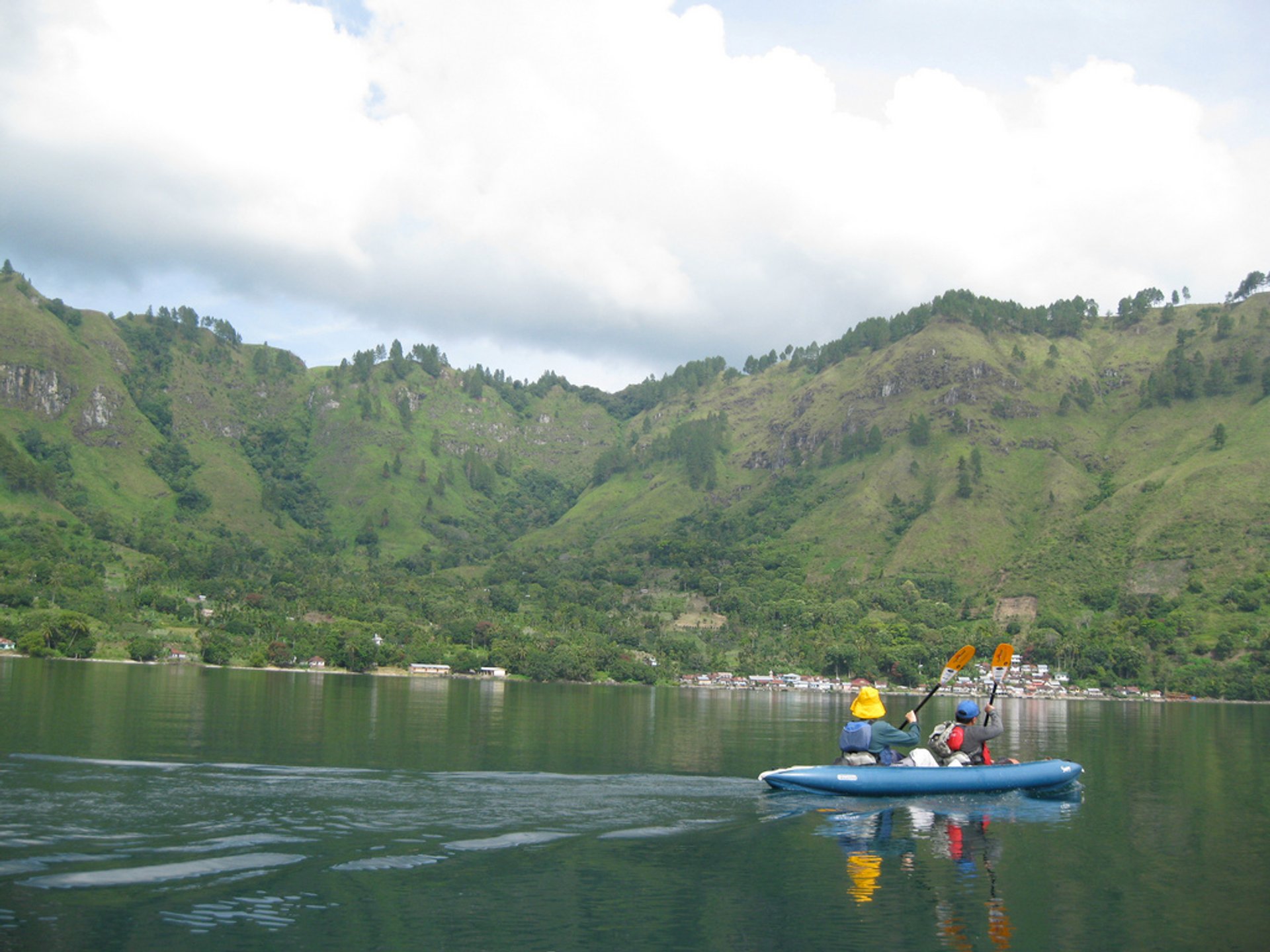 Kayaking is a must-try experience in Indonesia with thousands of islands blessed with beautiful nature to explore. You can paddle to coastal caves, secluded beaches, and remote communities living with the limited connection to the outside world. You can camp under the stars and take in the most exotic experience imaginable. You will have the opportunity to observe wild animals such as buffaloes, monkeys, deer and wild pigs. It will be a physically challenging activity, but it also offers plenty of time to relax and enjoy.
The best areas for kayaking in Indonesia include Bali, with its beautiful untouched beaches that are perfect for snorkelling and swimming, and the Komodo National Park area where you will have a chance to see the famous Komodo dragons up close.
If you're searching for more relaxation and tranquillity, choose to paddle the 100 km long Lake Toba in the North Sumatra Province. It is also a volcano, making it even more appealing.
The Asahan River offers excitement for whitewater fans. This 150 km long river offers nice rapids and high water volumes, especially in the beginning of dry season.
For island-hopping, choose the islands of Raja Ampat, which is translated to mean 'the Four Kings'. This archipelago of around 1500 islands is perfect for a kayaking vacation. The rich, unspoiled nature of these islands is explained by poor accessibility—it's definitely off the beaten path! Another option is the Thousand Islands, north of Jakarta. There are around 110 islands, but not all of them are open to the public. There are still plenty of opportunities to discover something special here, such as the wild and marine life as well as some pretty stunning views.
The best time to go kayaking is during the dry season. Organized tours are usually available from March to December, peaking in June and August.
Find hotels and airbnbs near Sea Kayaking (Map)