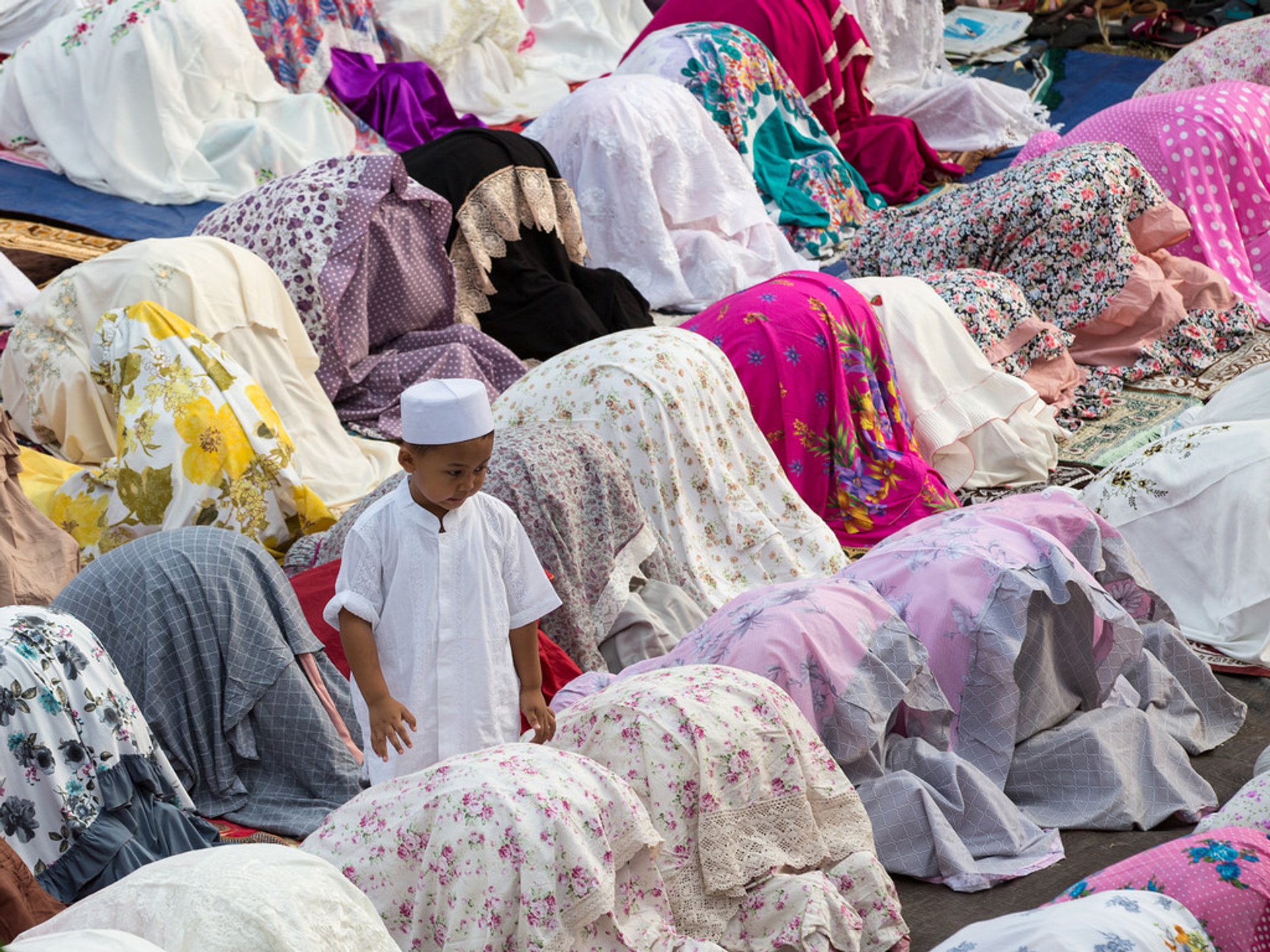 Show accomodations nearby
Idul Fitri or Lebaran is the celebration that occurs at the end of the month of fasting, called Ramadhan. Idul Fitri means "becoming holy again" and it's a major holiday in the country. Although the Lebaran holiday officially lasts for two days, many businesses close for a period of time before and after the holiday. Many Indonesians take vacations during this period to visit family and friends.
Lebaran is also about food and many dishes are associated with this holiday. One such dish is ketupat—diamond shaped packages of rice made from palm leaves. Coconut milk gives the rice a special flavour. Ketupat is eaten with meat or vegetable dishes.
No Lebaran family feast is complete without Beef Rendang, a type of spicy curry that takes many hours to cook, which is why the meat becomes so tender. Spices used in this dish include ginger and lemon grass.
Opor Ayam is a chicken stew cooked in coconut milk and served with boiled eggs. You will find many variations of this dish in different regions.
Of course, there must be dessert! Lapis Legit, the thousand layer spice cake, is very buttery and spicy. It is made with anise, cinnamon, and spekkoek powder. This dessert is very time consuming and is only made on special occasions.
Idul Fitri (Lebaran) Featured in