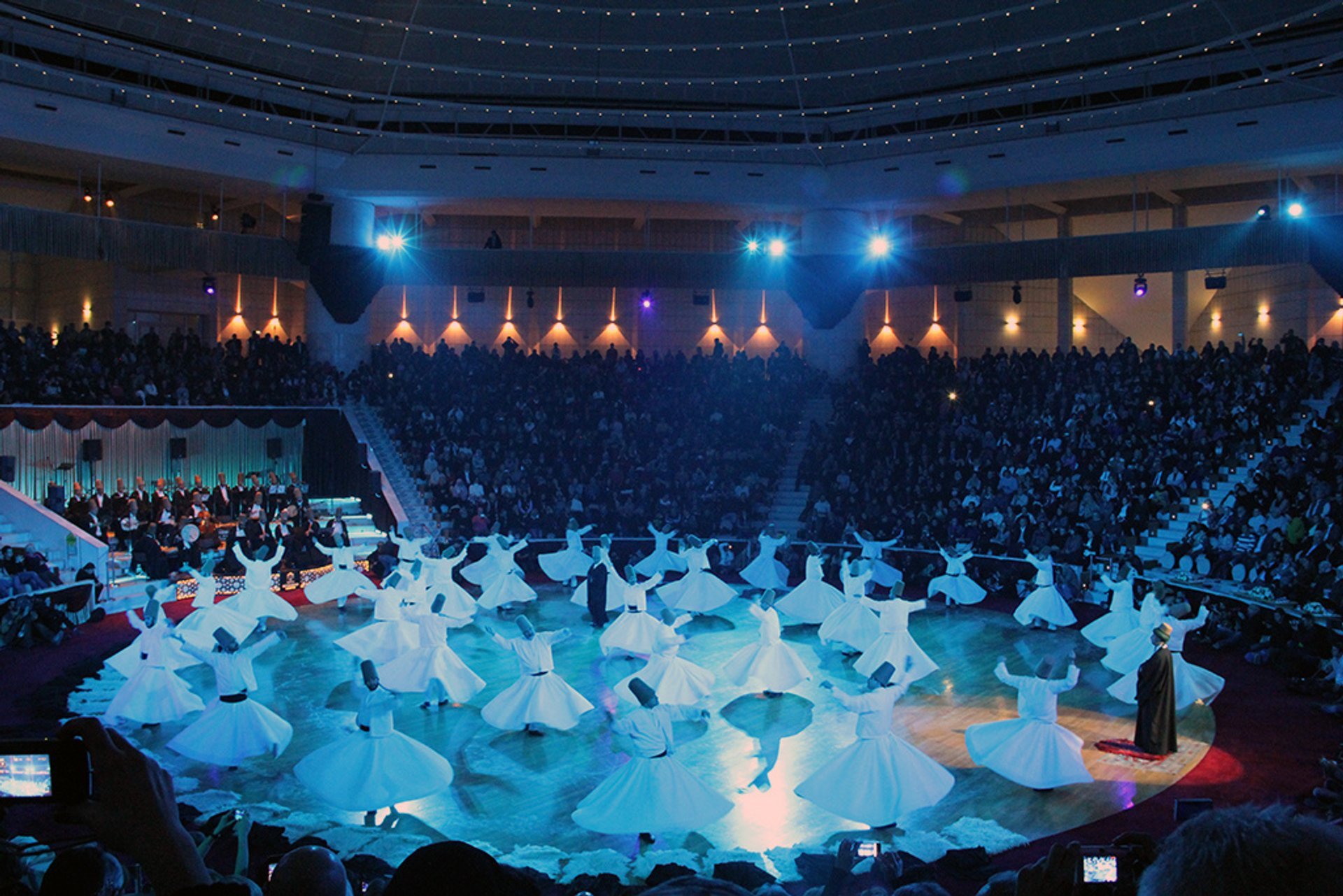 Few haven't heard of Turkish Whirling Dervishes—a masterpiece of the Oral and Intangible Heritage of Humanity. Ecstatic spinning accompanied with playing orchestra and chanting chorus is a truly spellbinding spectacle. The mystic dance is actually a unique form of worship. The whirl itself symbolises the universe, the right hand of a Dervish points to the heaven to take God's wellness, and the left one points to the ground to pass that goodness to people.
The ritual is a part of the Sema ceremony practised by the Mevlevi Order in Islam. It was founded in 13th century by a Sufi (mystic) poet named Jelaleddin or Celaleddin Rumi. The poet lived in the city of Konya for the last 45 years of his life until his so-called "wedding night"—in mid-December of 1273 Rumi departed from this physical world and reunited with his Beloved God.
Today everyone can feel Rumi's spirit and enjoy the unique form of worship at Mevlana Festival. It's held annually in mid-December in the city of Konya and is attended by a million visitors. If you wonder, it doesn't matter whether you're Muslim or not,—these performances gather people of different beliefs and backgrounds, and all of them feel mutual peace, love, and acceptance. That was the main message of Rumi—to live together in harmony.
Similar Whirling Dervish performances also take place on a regular basis in the city of Ankara and Istanbul, in the region of Cappadocia, and other places.