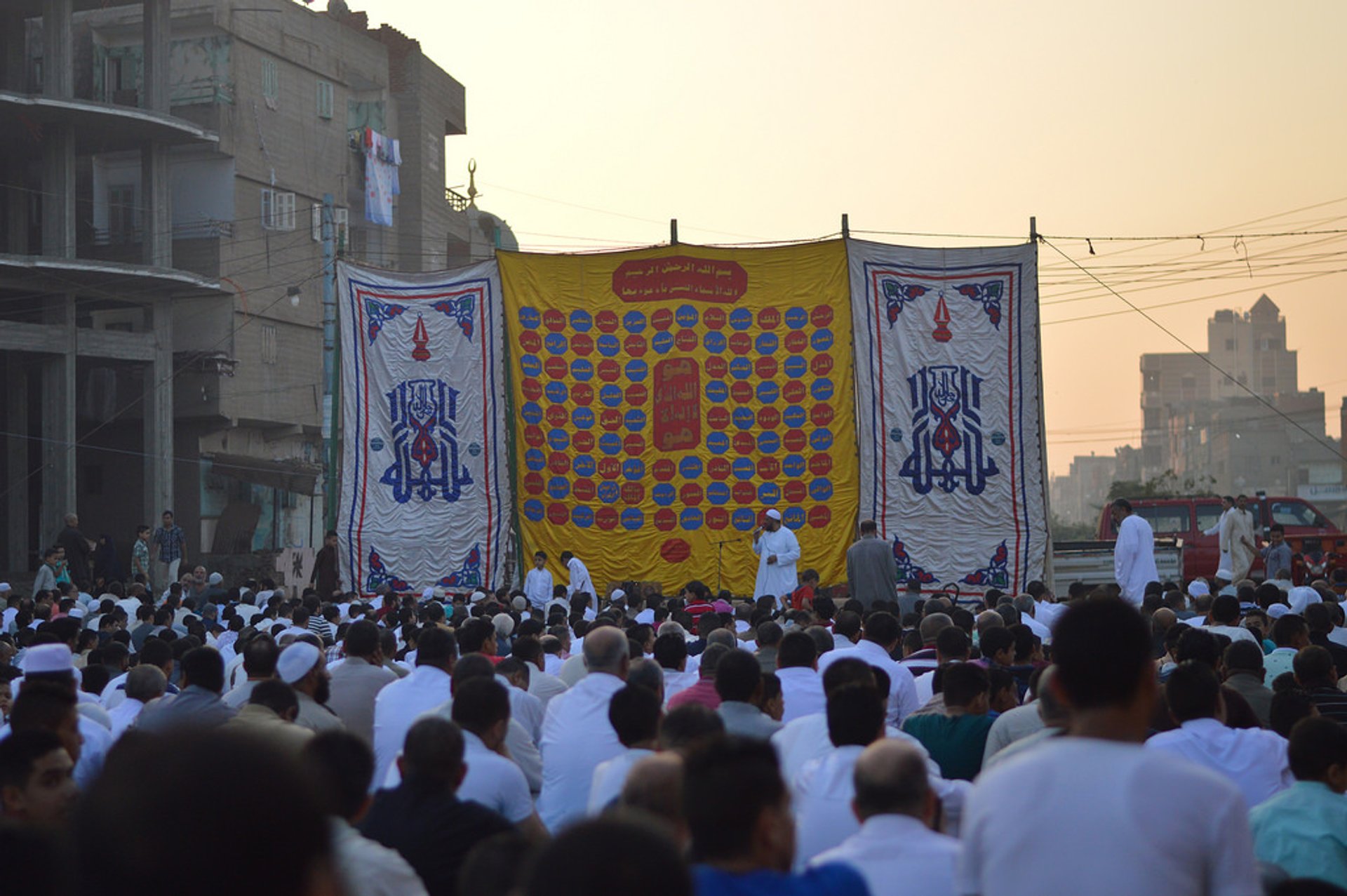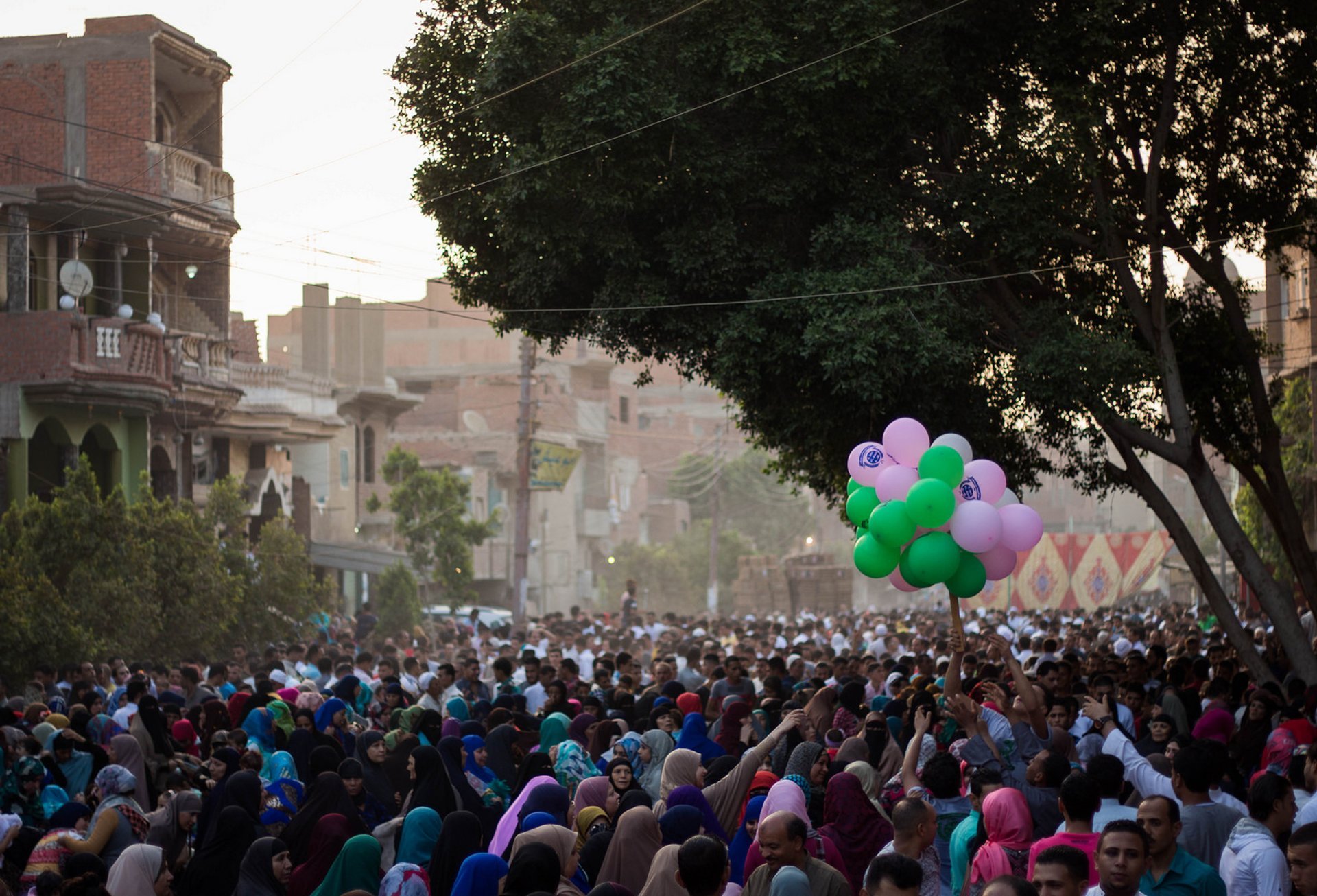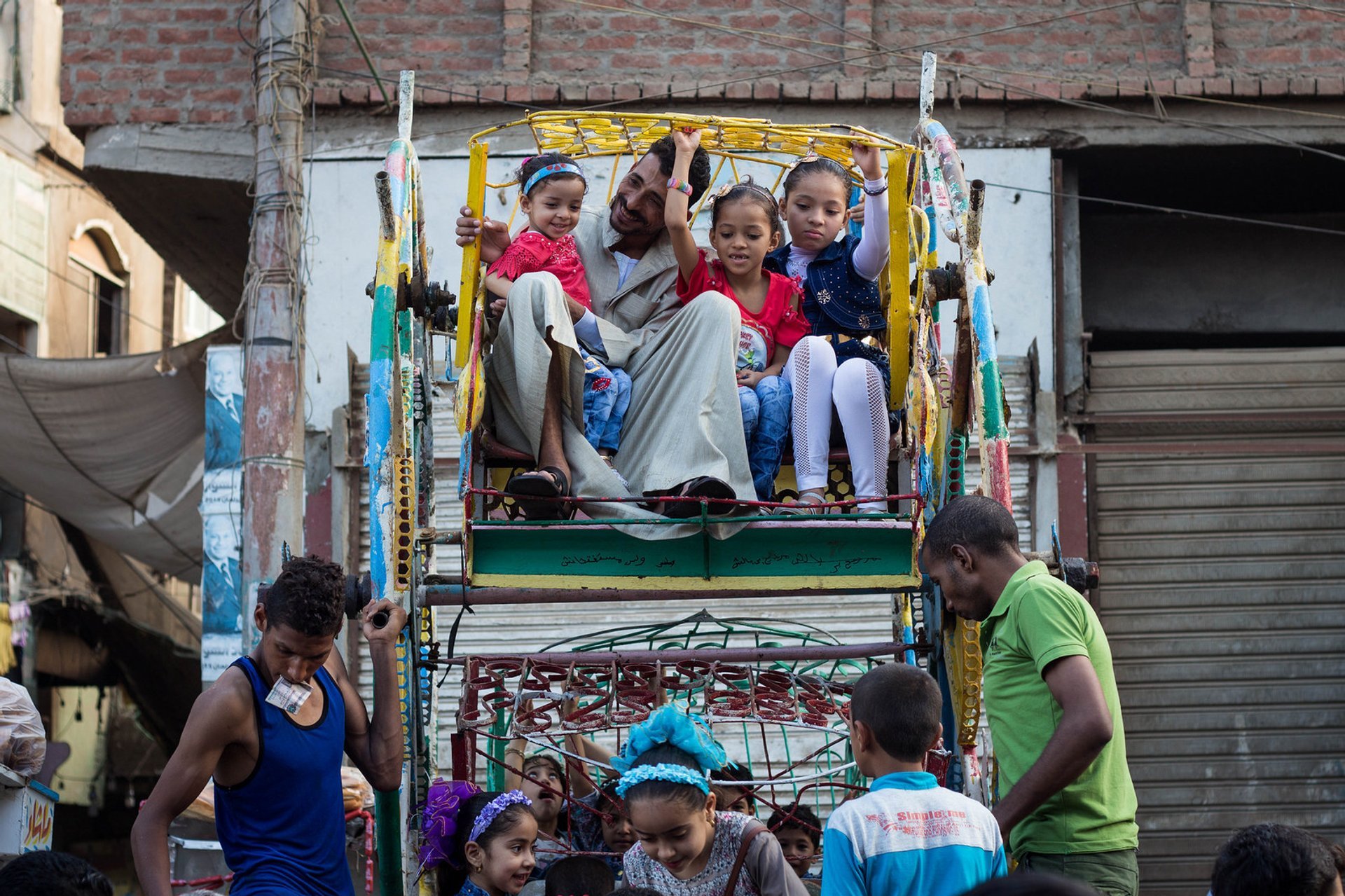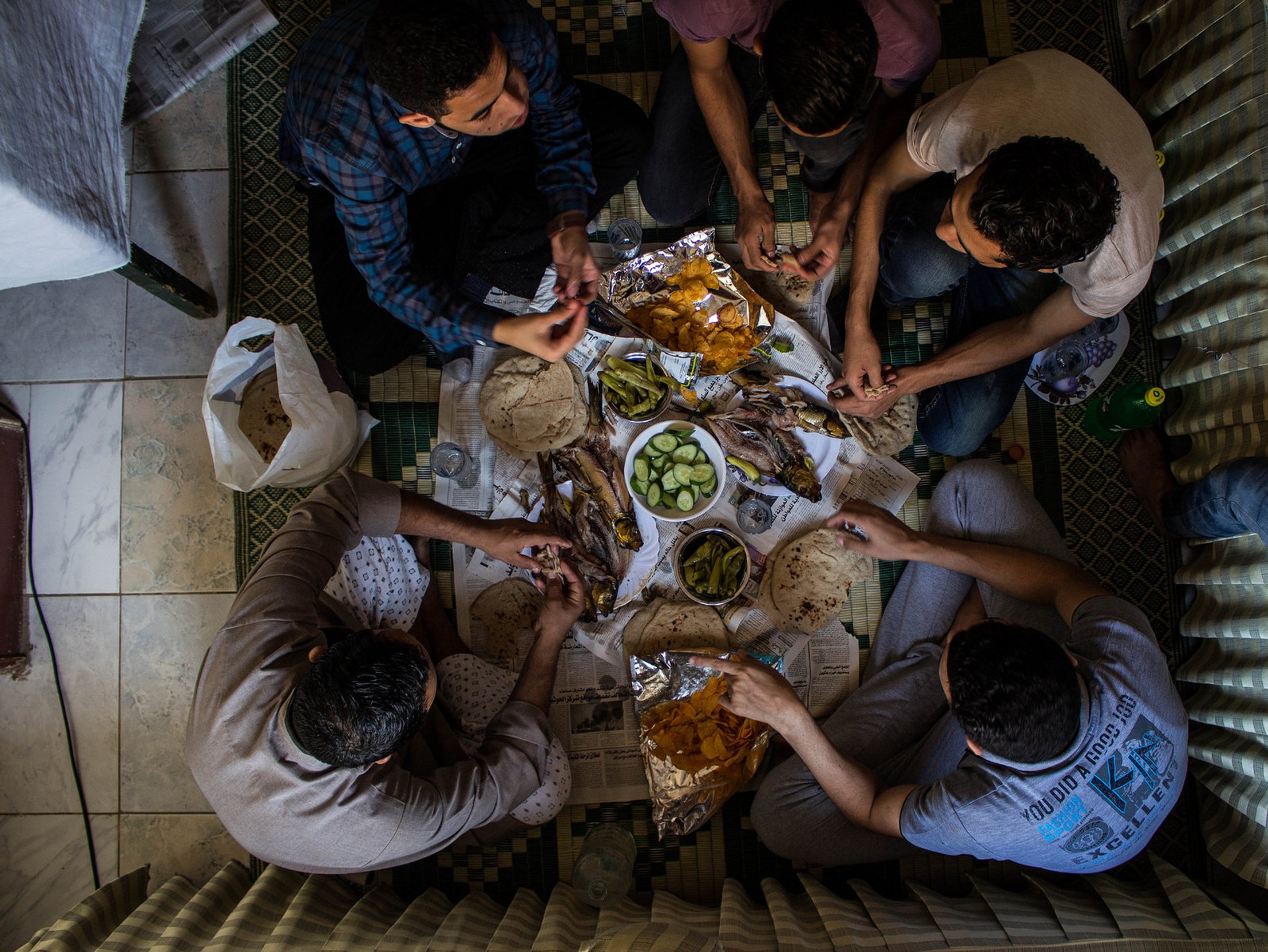 In Muslim countries, Eid-al-Fitr marks the end of Ramadan, which is a month of fasting and prayer. It is a very festive and joyous day. During this holiday many Muslims pray outside or in large venues, such as sports arenas. People prepare festive meals to share, wear new clothes, visit relatives and give presents to children. Cards can also be sent, often featuring the words "Eid Mubarak" (blessed Eid).
Eid al-Fitr is not a nationwide public holiday. All the tourist sites still remain open. The streets and houses are brightly lit with decorations and illumination. Children are rewarded with sweets, various gifts, or money.
It is not possible to predict the date of Eid-al-Fitr according to the Gregorian calendar accurately. This is because the month of Ramadan ends after a confirmed sighting of the new moon. Hence, many Muslims in different countries may begin Eid-al-Fitr celebrations on different dates. But in any case, it comes after Ramadan.
Eid al-Fitr celebrations take place in the capital city of Cairo, but also in Alexandria, Aswan, Marsa Matrouh, Sohag, and other places.
Find hotels and airbnbs near Eid al-Fitr (Map)