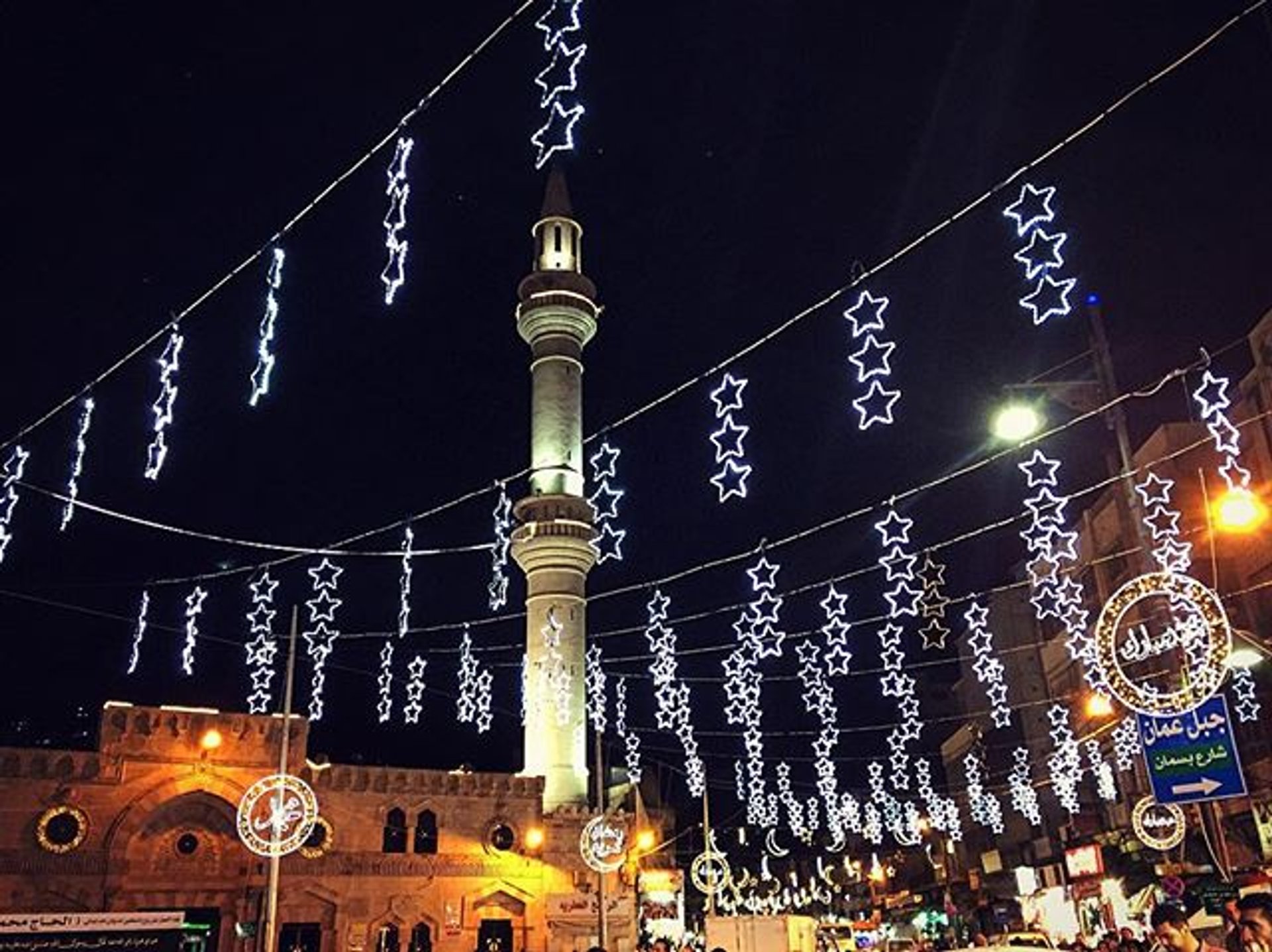 For Muslims Ramadan is a sacred period when the entire community shows tolerance abstaining from food consumption during the daytime – one can only imagine the joy of Ramadan's end, truly a feast for one's stomach and soul!
Eid Al Fitr starts with a mass prayer at 6:30 am. Thousands of Muslims feel united in greeting the first day of Eid praying inside or outside the mosques. The king of Jordan Abdullah II often joins the Eid Al Fitr prayer with his court. Each year he attends a different location, but visitors have a good chance to get a glimpse of Jordanian royalty at the beautiful King Abdullah Mosque in Amman.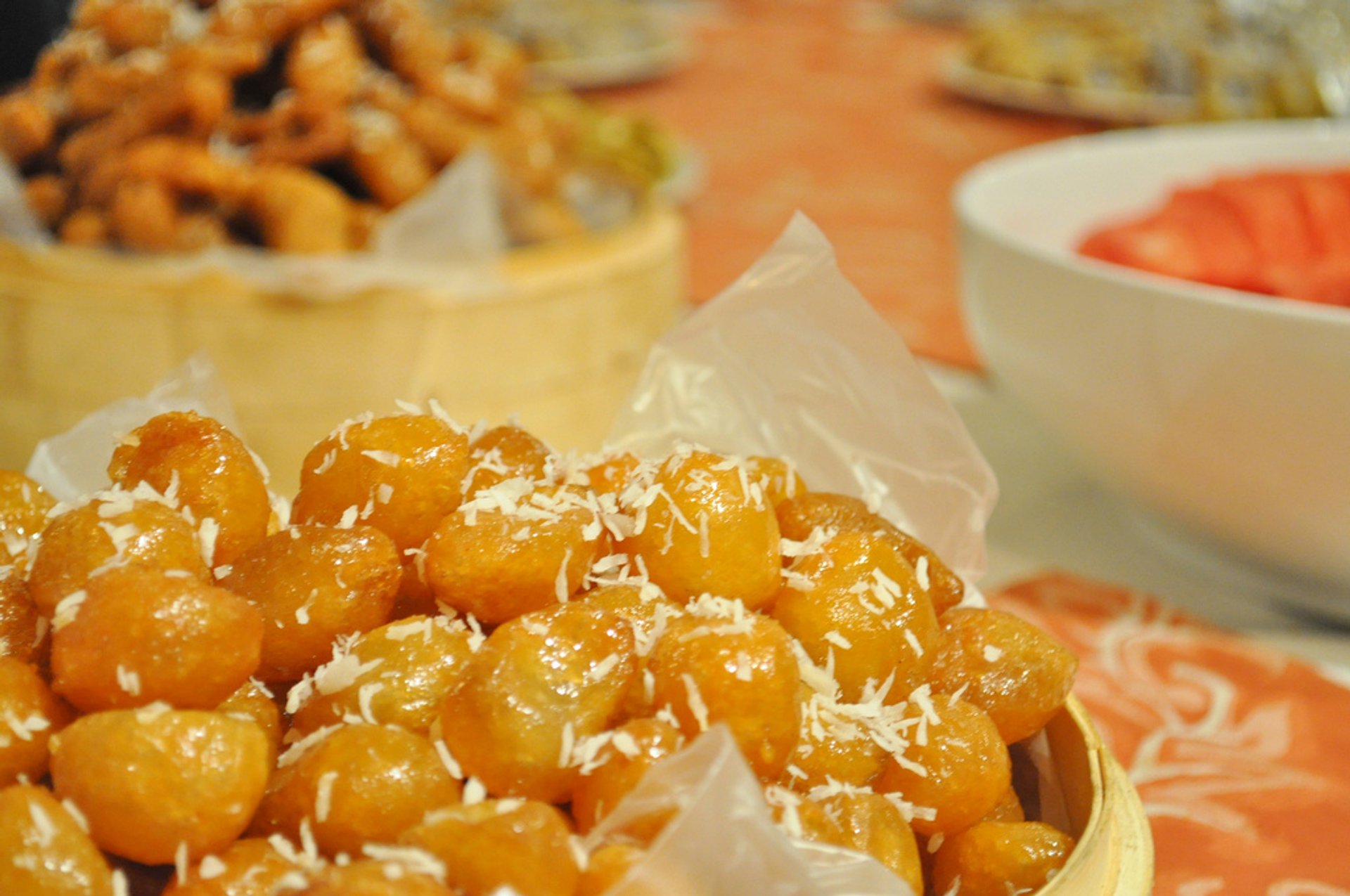 After worship services and sermons held in large open spaces devoted Muslims start celebrating with congratulations, gift-giving, family visits, and of course, feasting on lamb dishes and other delicacies. Every family kills a lamb or other livestock and shares the meat with guests and the poor. The main specialty is the traditional Jordanian meal Mansaf made of lamb with fermented yogurt sauce. The vivid and vibrant festivities stretch over nearly 10 days.​
Find hotels and airbnbs near Eid al-Fitr or the End of Ramadan (Map)
Eid al-Fitr or the End of Ramadan Featured in