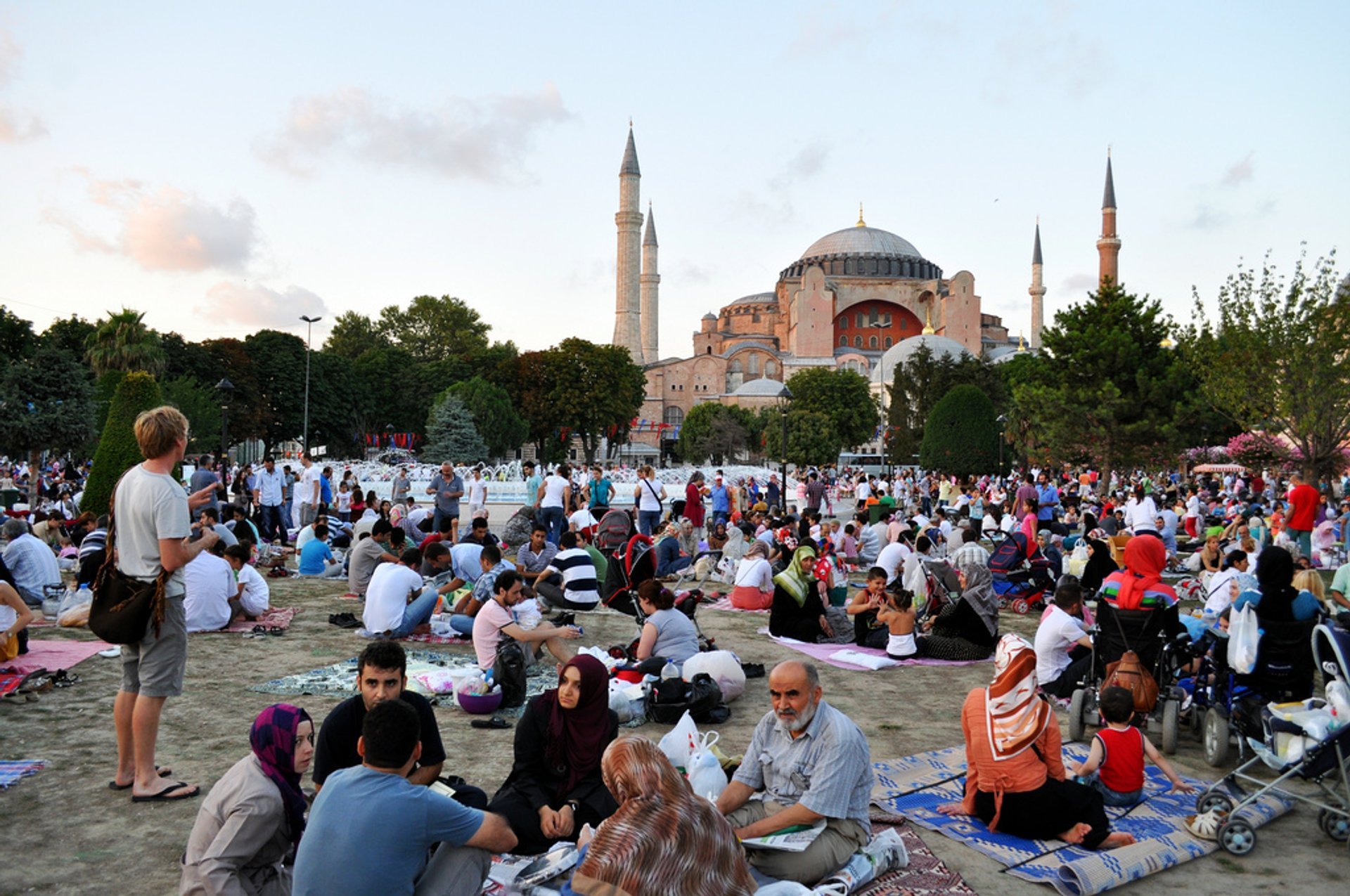 Ask any of the devoted Muslims what their favourite part of Ramadan is—Iftar will be the unanimous answer. This after-sunset, collective family meal is a perfect way to experience Turkish culture through its traditional food. The first component of Iftar is an appetizer that is usually presented with nuts, dried fruits, cheese, olives, and such Turkish specialties as spicy sausages named "sucuk" or cured beef called "pastirma".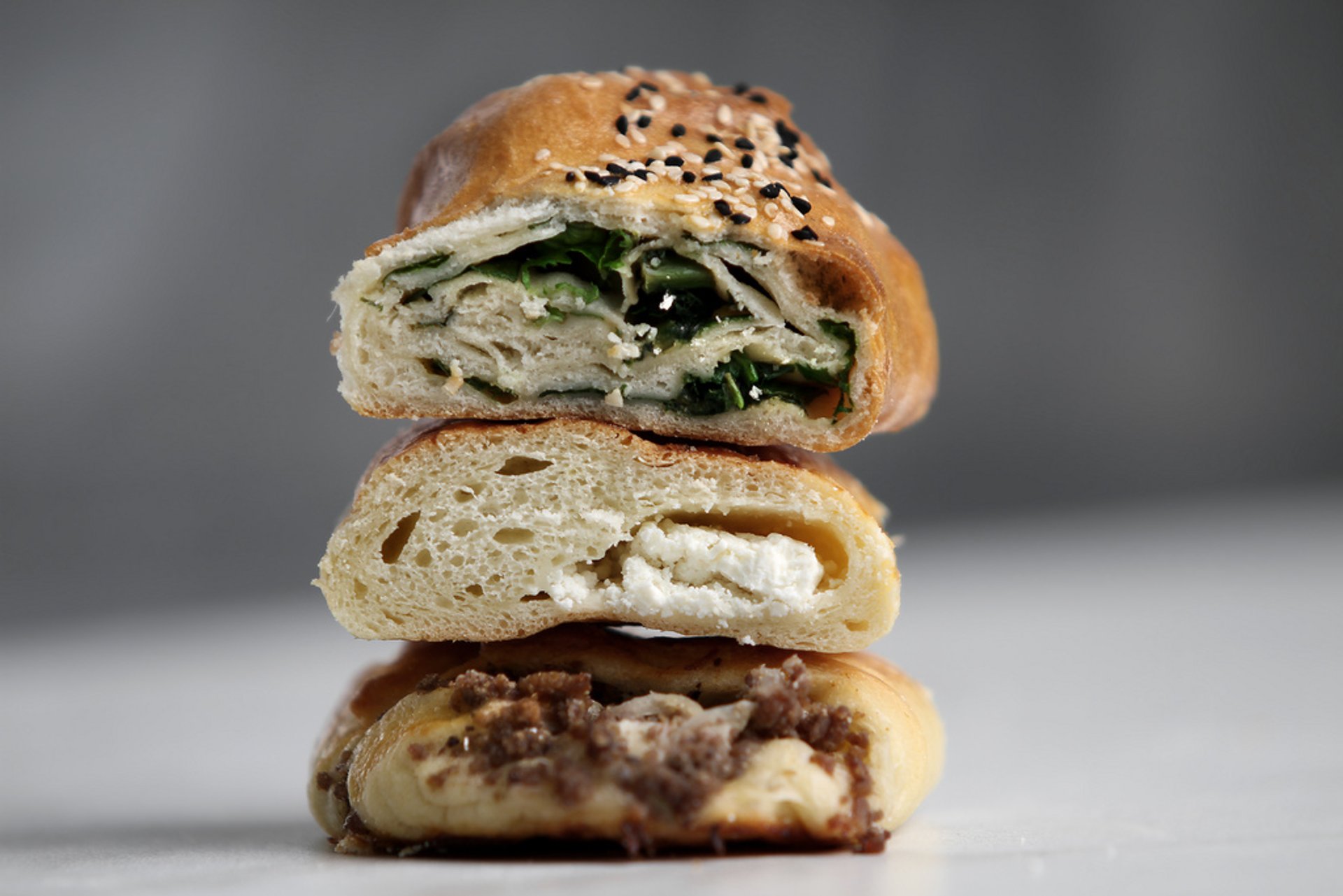 Next comes soup, accompanied by Ramadan seed bread and pastries called "börek." For the main course, you will have traditional Turkish dishes made of lamb, like kuzu tandır and Hünkar beğendi, or Turkish dumplings called "mantı."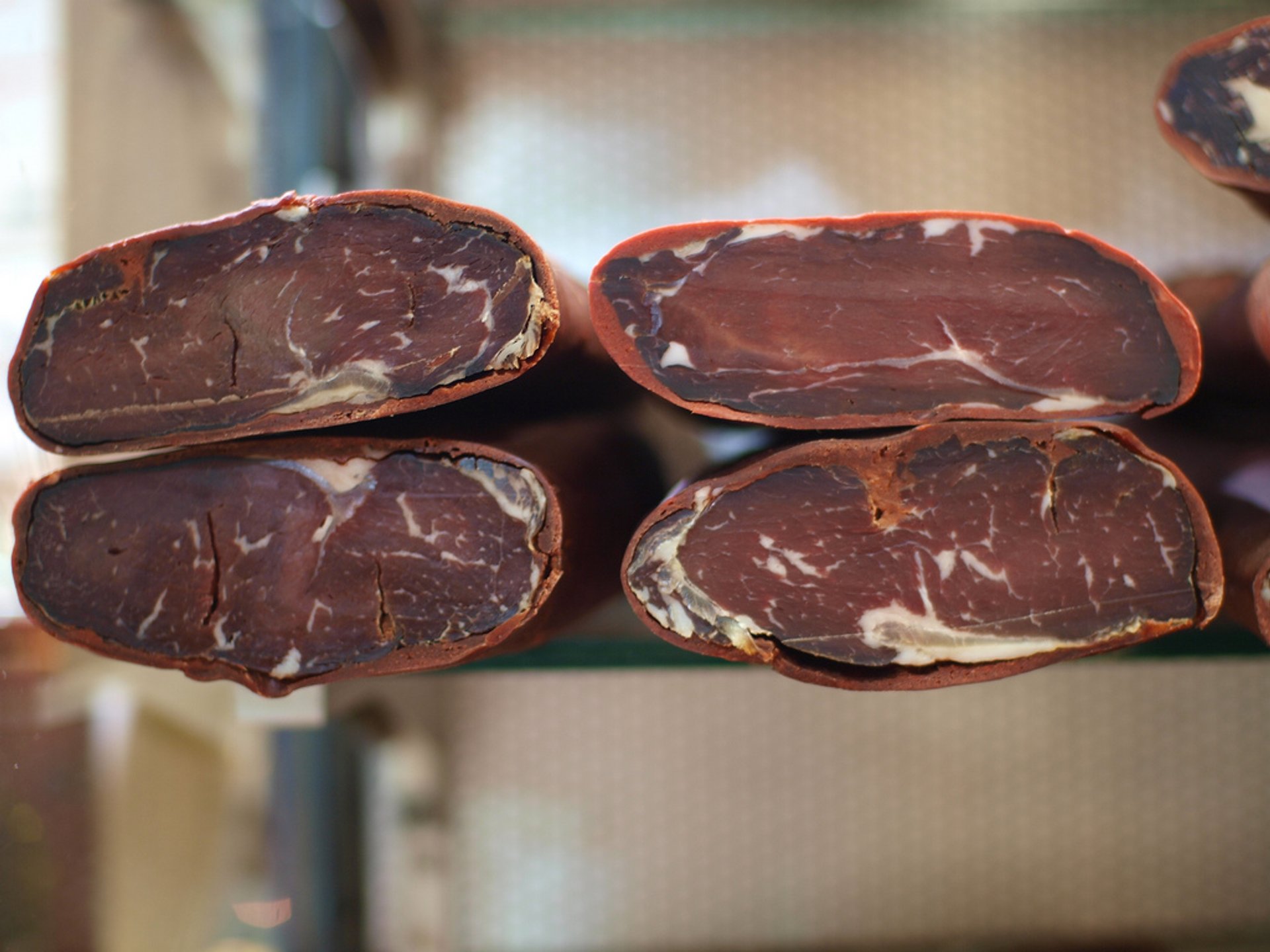 At last, the long-awaited dessert—milk-based Güllaç, made of starchy dough with pomegranate seeds, is the most typical for the occasion. The ample meal is washed down with traditional, non-alcoholic Turkish drinks like fruit "şerbet" or salty yoghurt-like "ayran."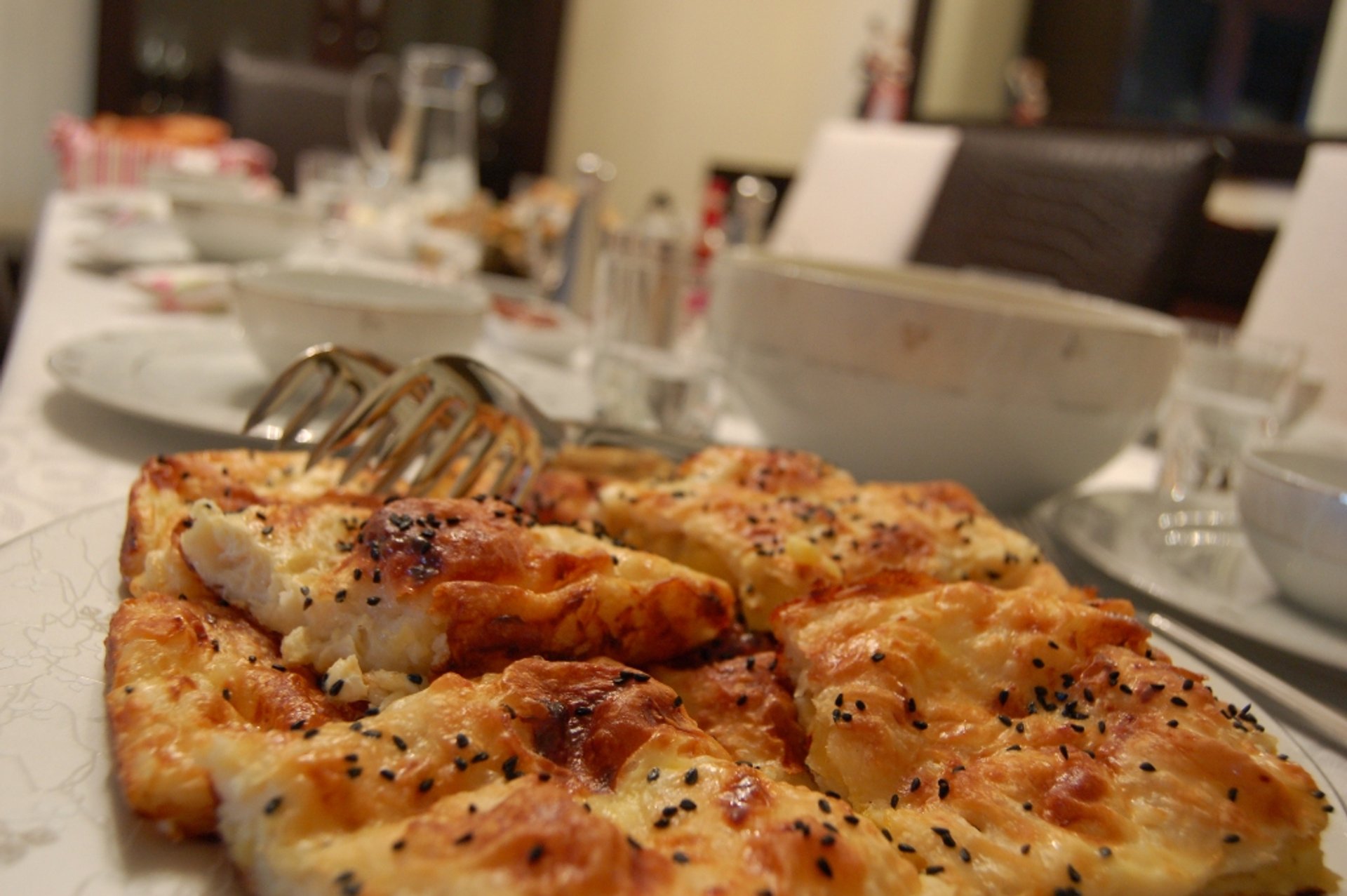 It would be ideal if you were invited for Iftar to a genuine Muslim household to have the true full experience; however, local restaurants offer fairly good Iftar menus and a corresponding festive atmosphere.
Iftar Featured in