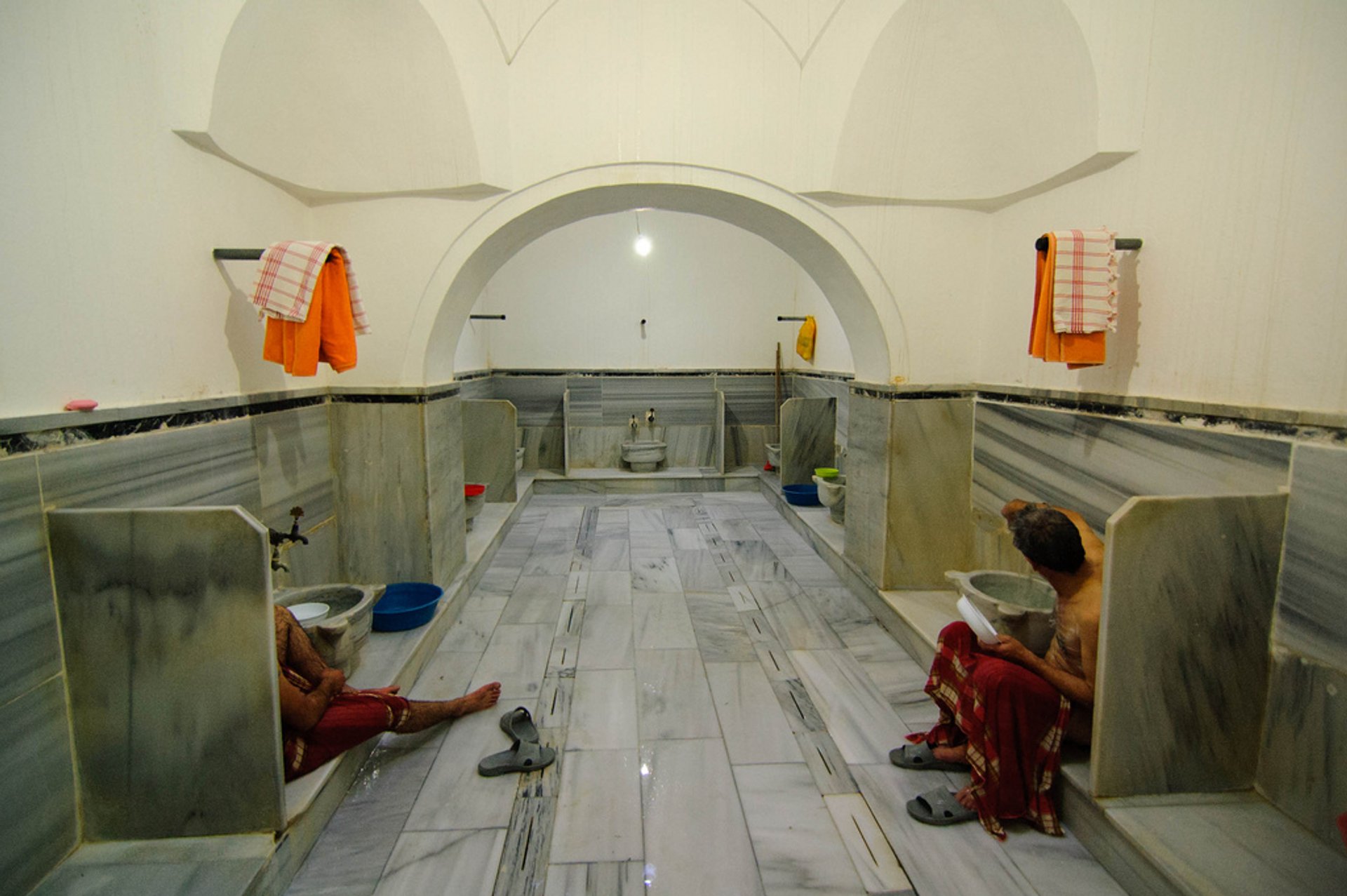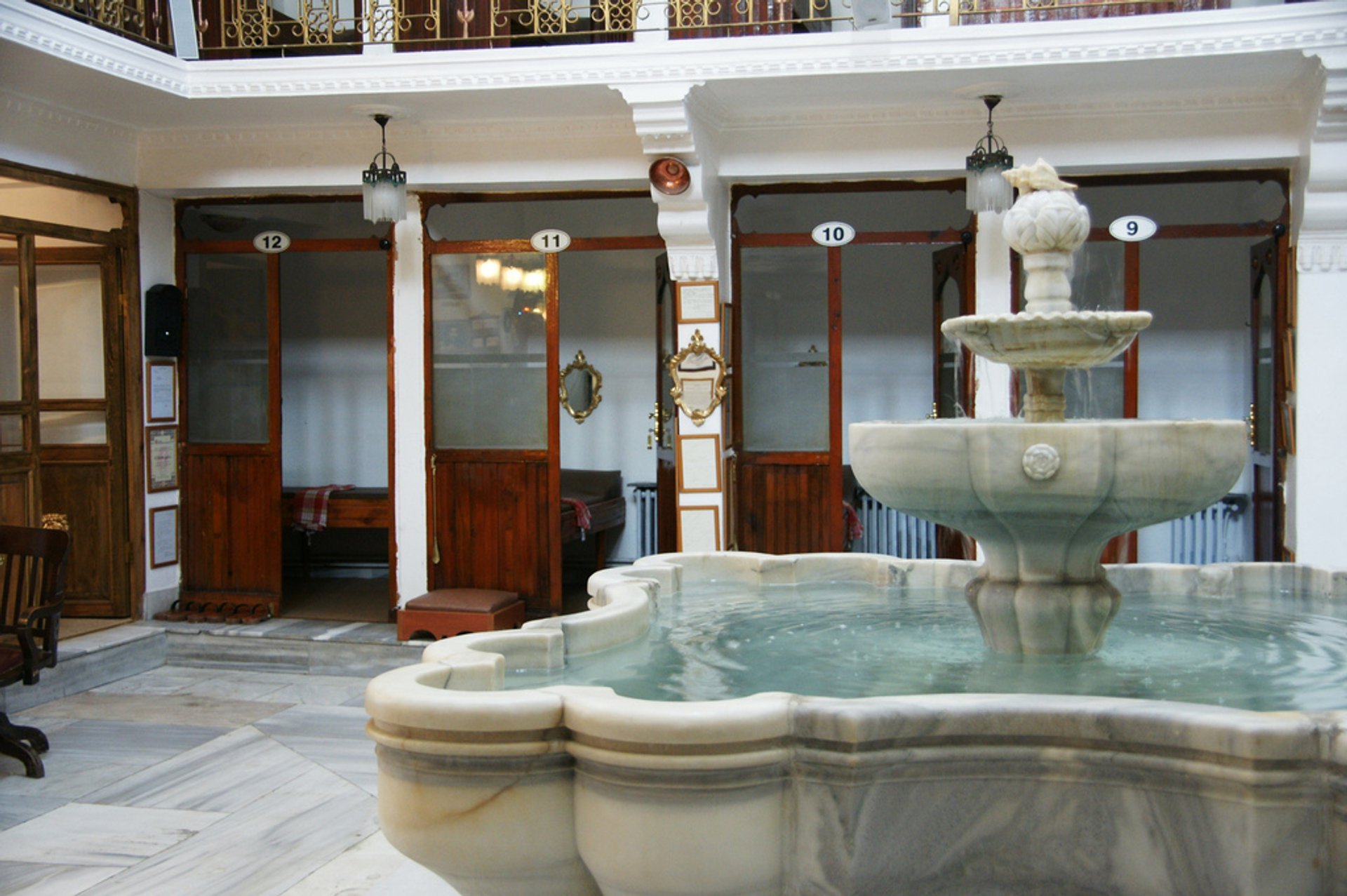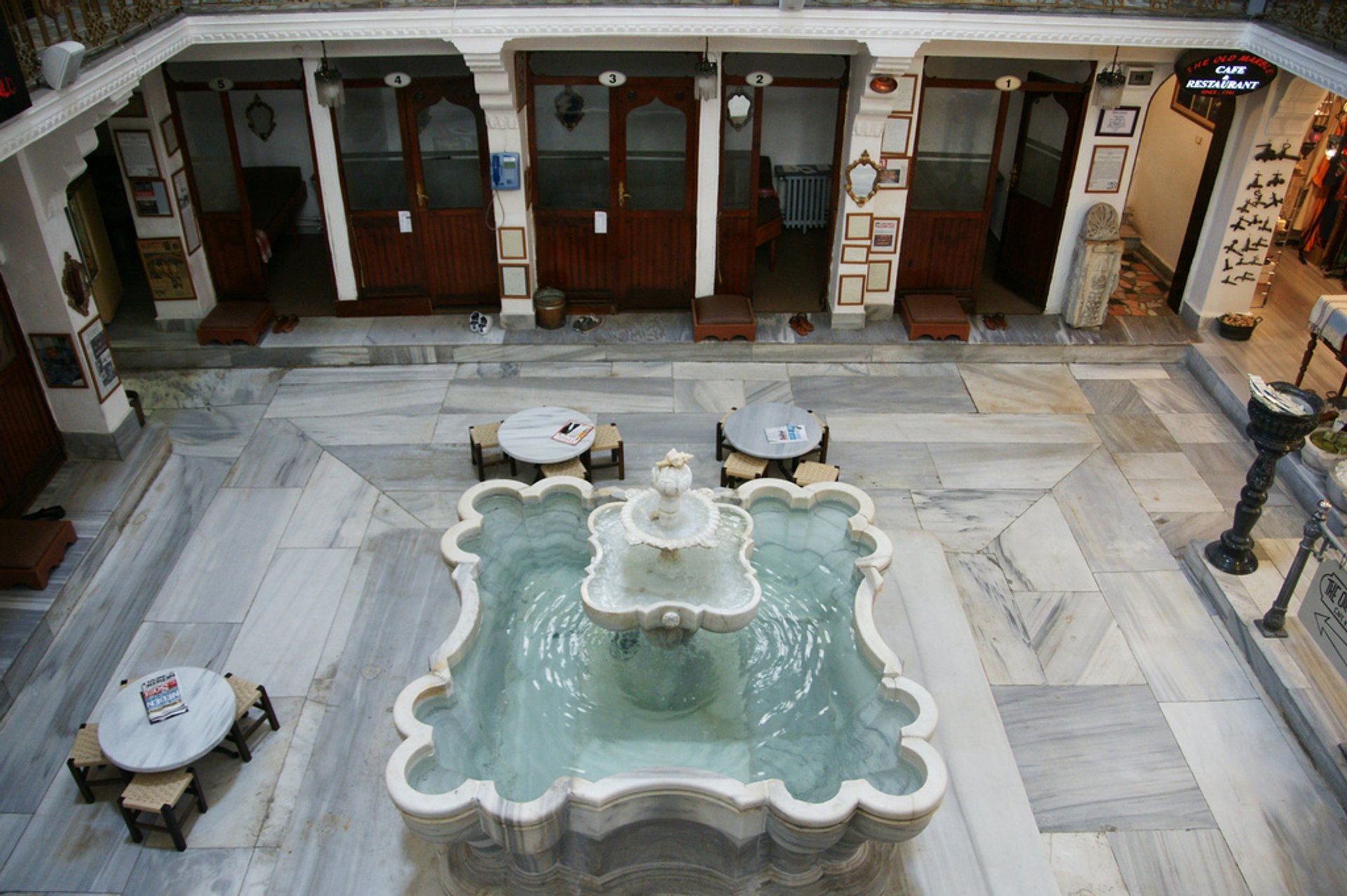 Turkish baths were built for the Ottomans a few centuries ago by the world's most talented architects of the times. Restored hamams today offer a wonderful bathing experience, including scrubbing, foam washing, and excellent massages. One of the most famed hamams found in Istanbul is Ayasofya Hürrem Sultan Hamamı, or Roxelana's Bath, which was designed especially for the glorious Hürrem Sultan.
Kılıç Ali Paşa Hamamı, Çemberlitaş Hamamı and Cağaloğlu Hamamı are also listed among the most luxurious hamams, and naturally, the most costly ones. However, you may also opt for less-expensive hamams found in every district of the city or simply stay in any of local hotels whith hamam-style bathrooms.
Although the most popular hamams are found in Istanbul, Turkish baths may be actually enjoyed in other cities across Turkey. Other renowned locations include Ölüdeniz, Alanya, Side, Fethiye, Antalya, Kalkan, and Goreme. The best time to enjoy a warm Turkish bath is the chilly winter season from November to February.
Find hotels and airbnbs near Warm up in Traditional Hamam (Map)