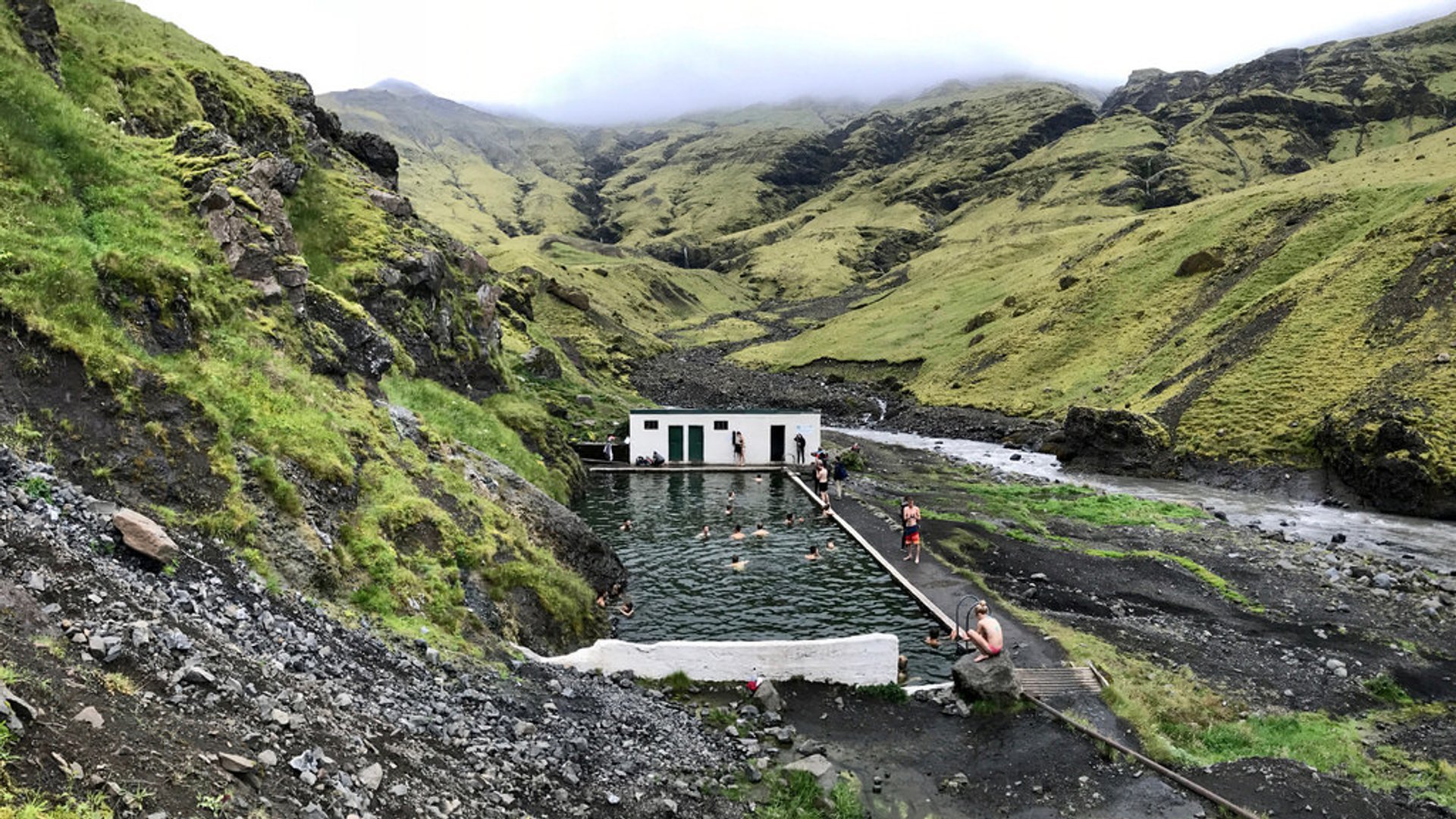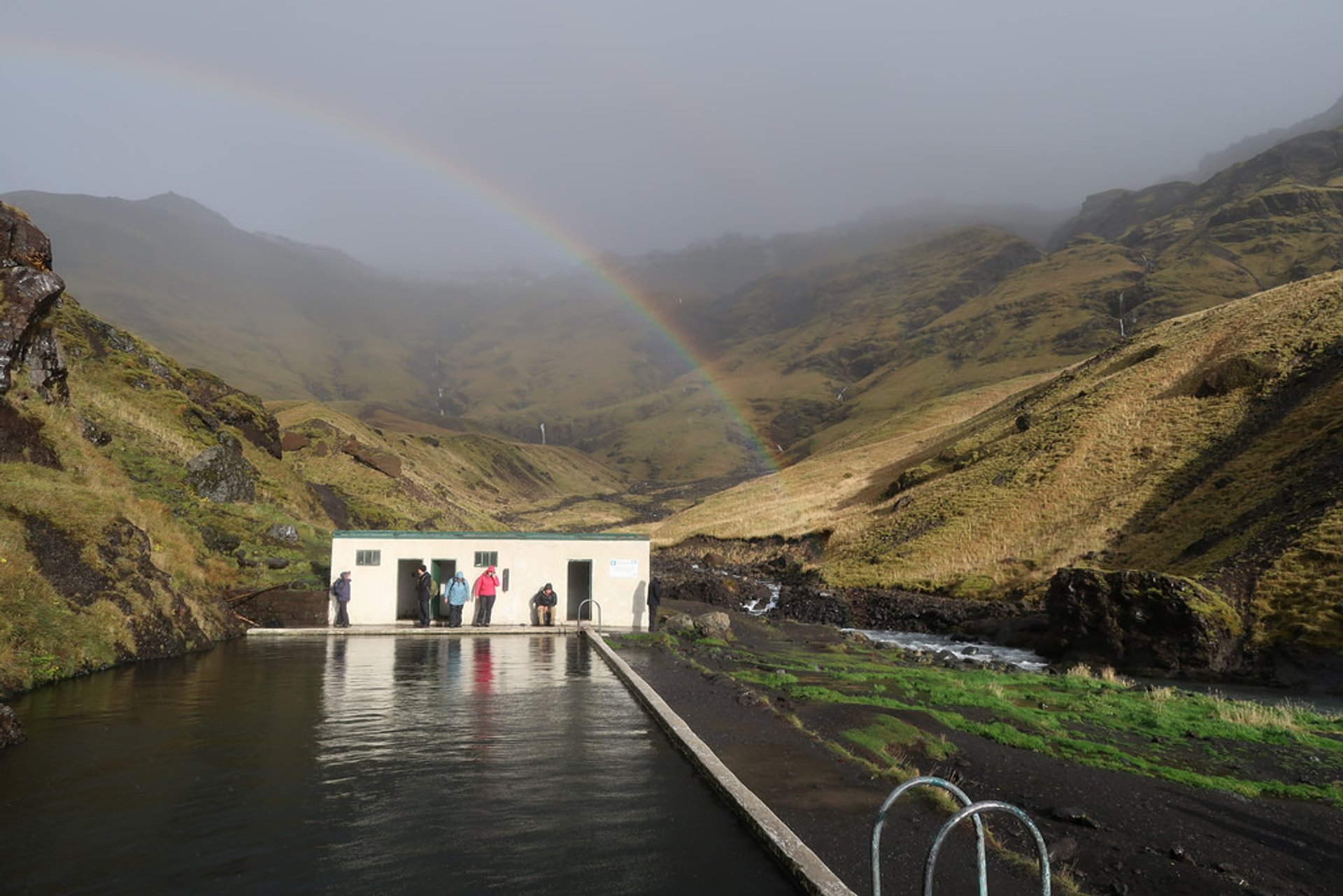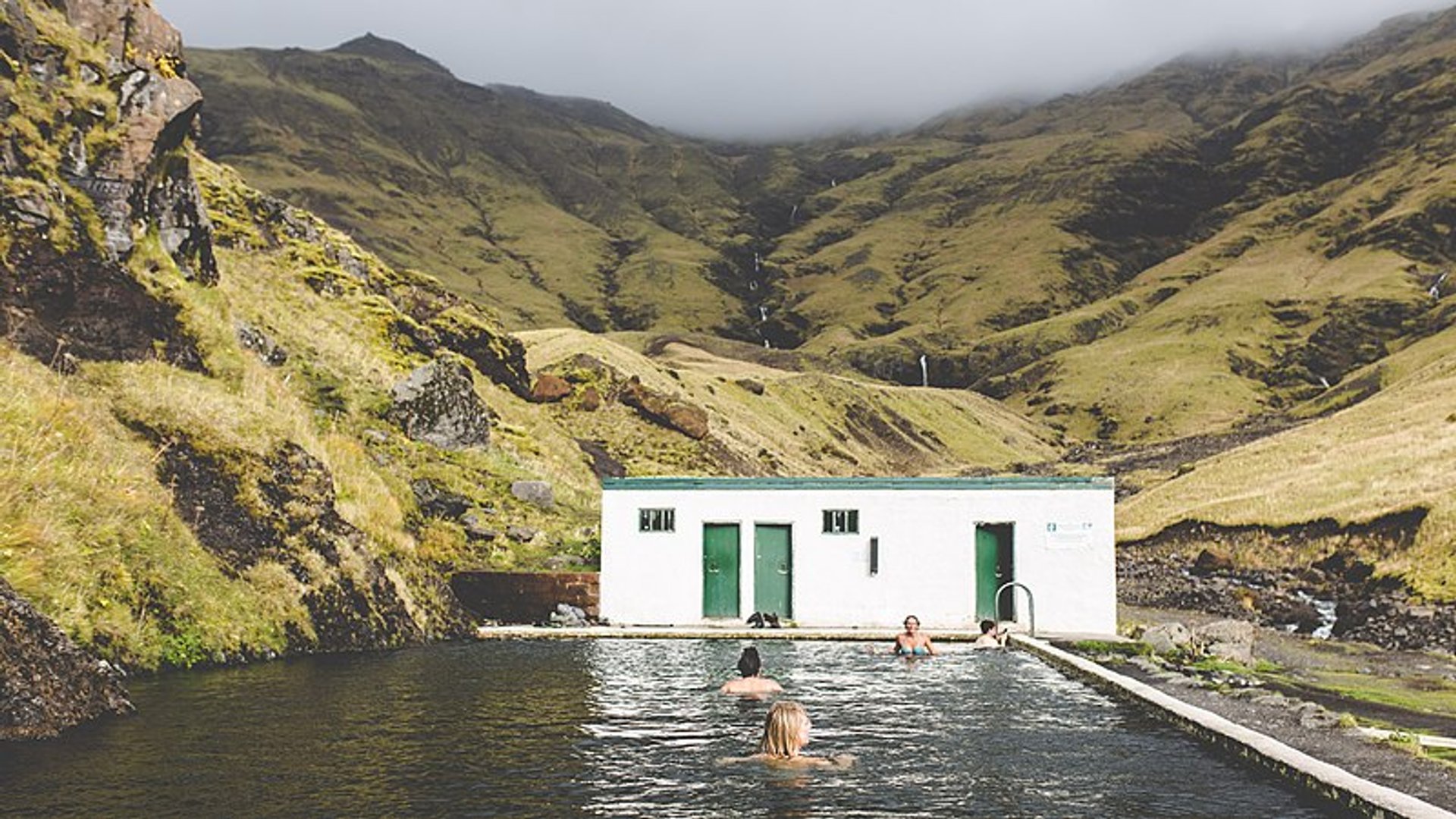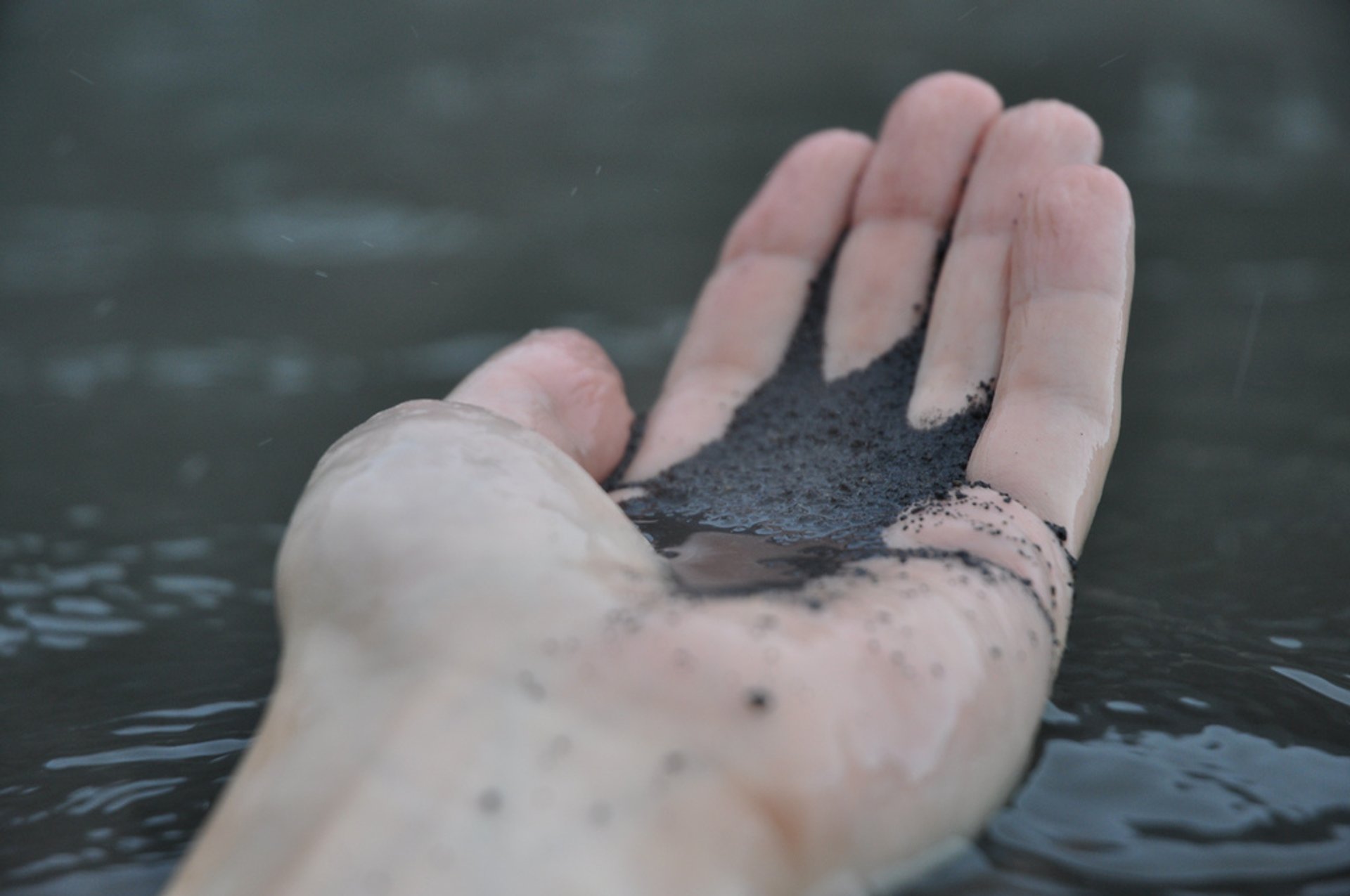 Created for locals to learn how to swim, this pool has become an oasis of tranquility ​as it is placed into the side of a green hill, surrounded by beautiful scenery. Built in 1923, Seljavallalaug is a 25-meter outdoor pool in southern Iceland, located not far from Seljavellir. It was constructed by Bjorn Andrésson Berjaneskoti— the largest pool in Iceland until 1936. The pool is always open and free of charge. It is cleaned once every summer. Thus, visitors who have safety or health concerns might want to avoid swimming in the pool.
The pool sources water from a nearby hot spring that helps keep the temperature warm throughout the year. In the summer months, the water temperature is about 30 °C, and it cools down in the winter season. The trail to the pool is very picturesque and takes around 20 minutes to hike. You'll pass fields of lava ash and beautiful streams crossing the valley.
In 2010, Seljavallalaug was filled with ash after the eruption of Eyjafjallajökull, in the summer of 2011 it was cleaned and restored by a group of volunteers. The pool is open year round, the winter it might be a little cold. Summer offers a 24-hour experience thanks to the midnight sun.
Find hotels and airbnbs near Seljavallalaug Swimming Pool (Map)