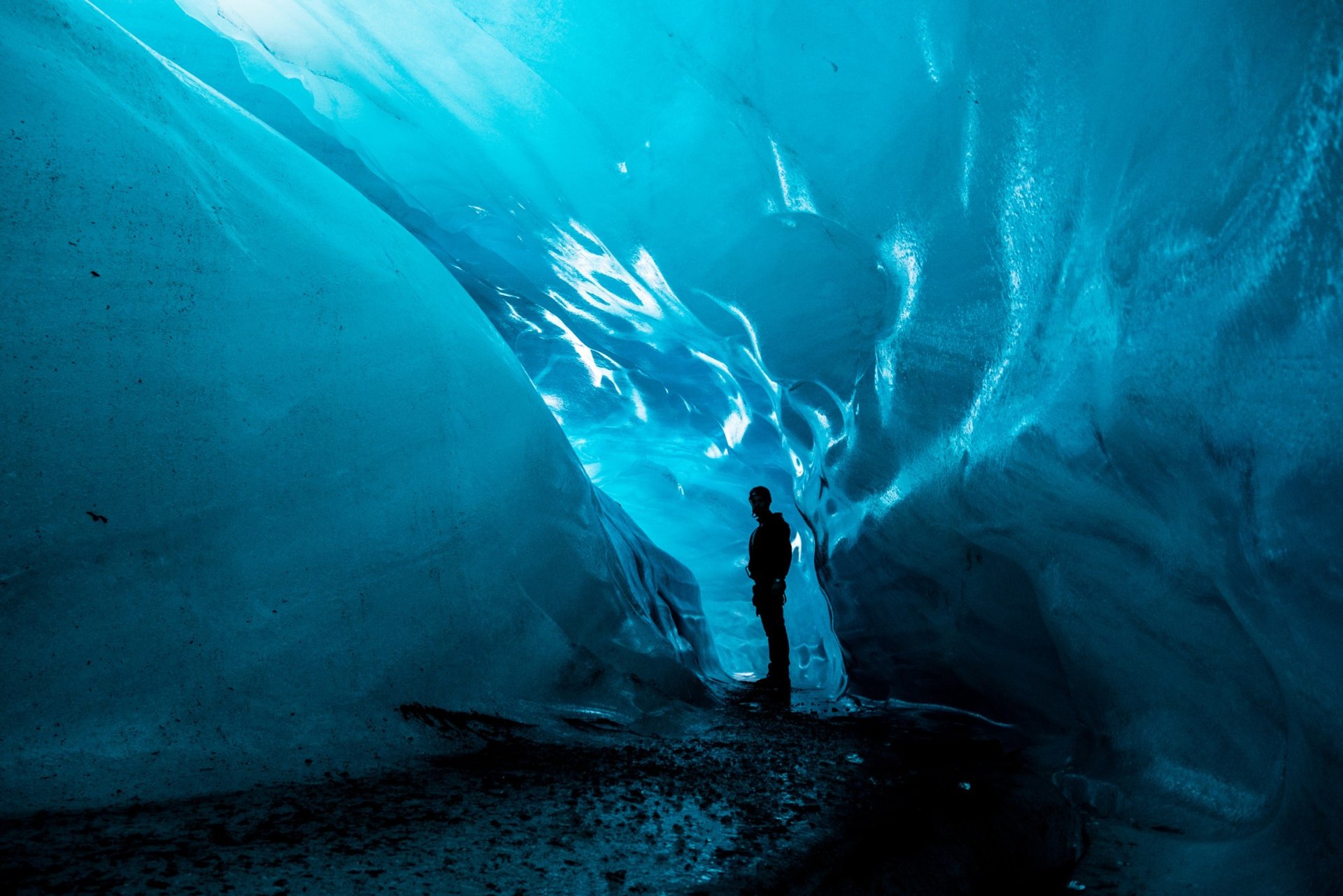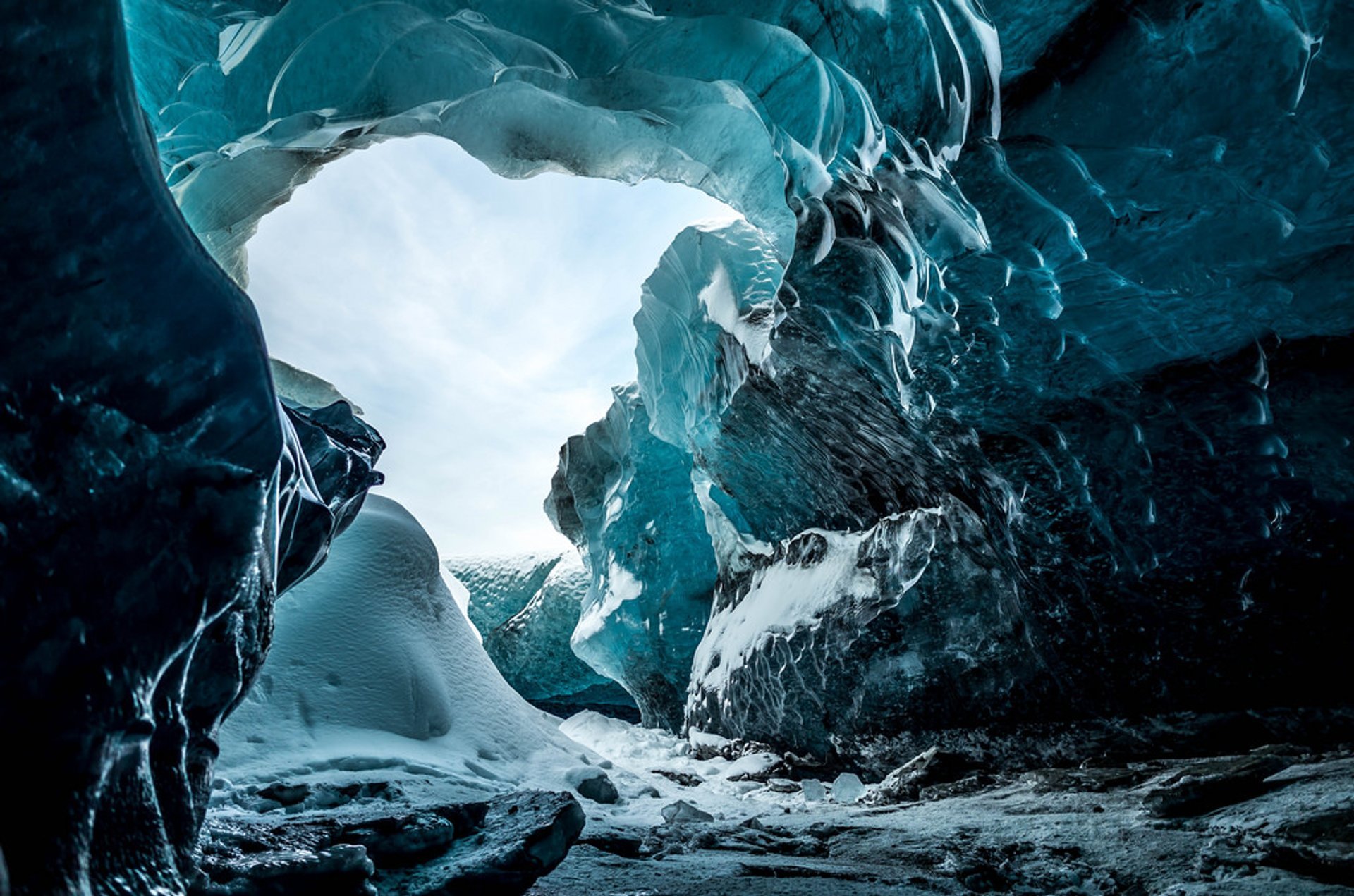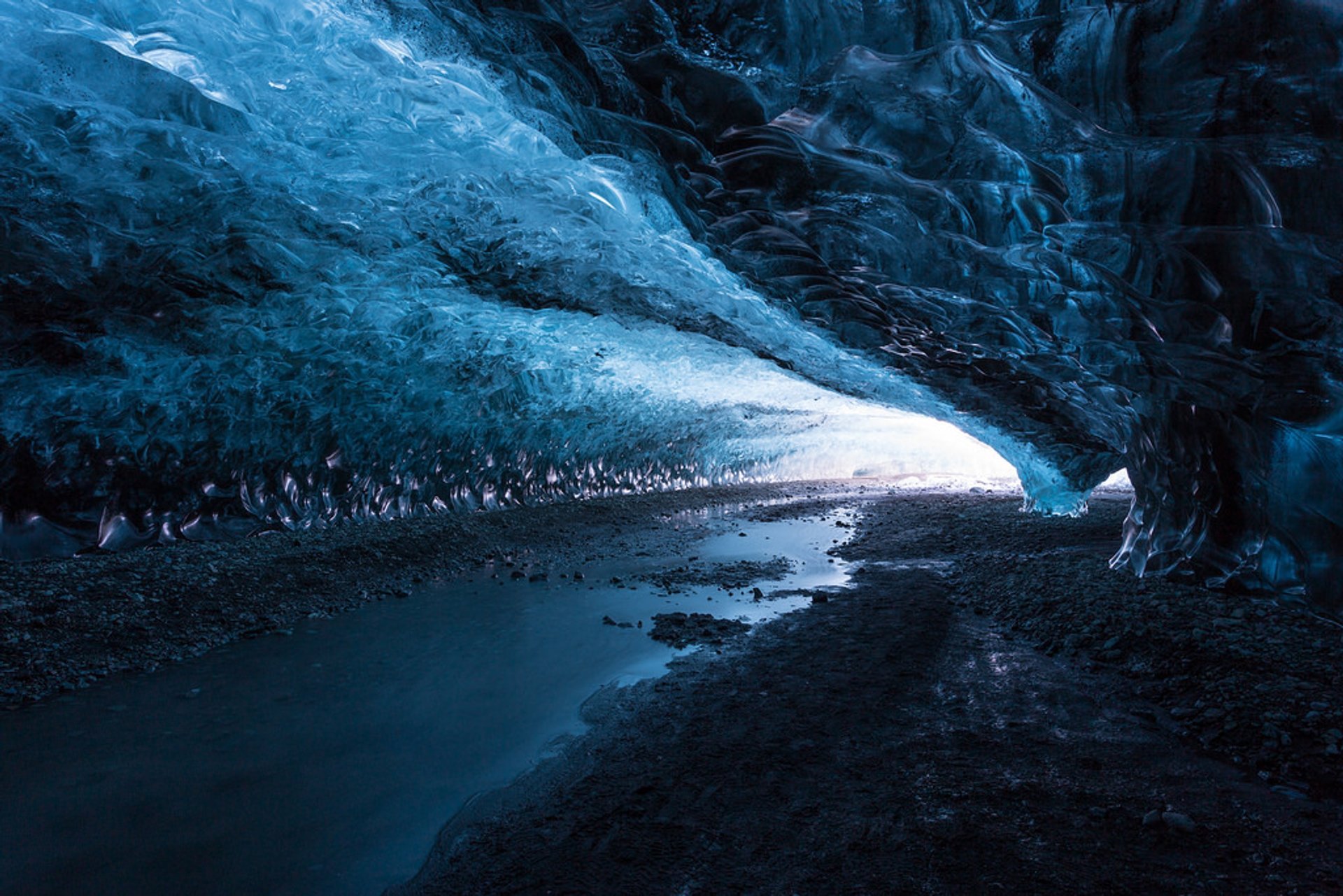 Another nature's bounty. Well, this country of Iceland seems like a wonderland. The glacier caves are not to be missed since they are a rare phenomenon. They remind of a giant wave frozen in time and space. Being made of ice, these caves are almost transparent, so they create a specter of colors, what seems to human eye as the blue light.
Ice caves are formed in centuries' long process that transformed these glaciers from the regular ice to this spectacular phenomenon. Their only flaw is that they tend to collapse when the ice starts melting, so the best and safest time for visiting is from November to March.
They are truly worth visiting, so prepare your camera and your eye for a majestic discovery of the Icelandic glacier caves!
One of the most popular spots for ice caving is the Vatnajokull Glacier in southeast Iceland. Usually the starting point is Skaftafell.
Find hotels and airbnbs near Glacier Ice Caves (Map)