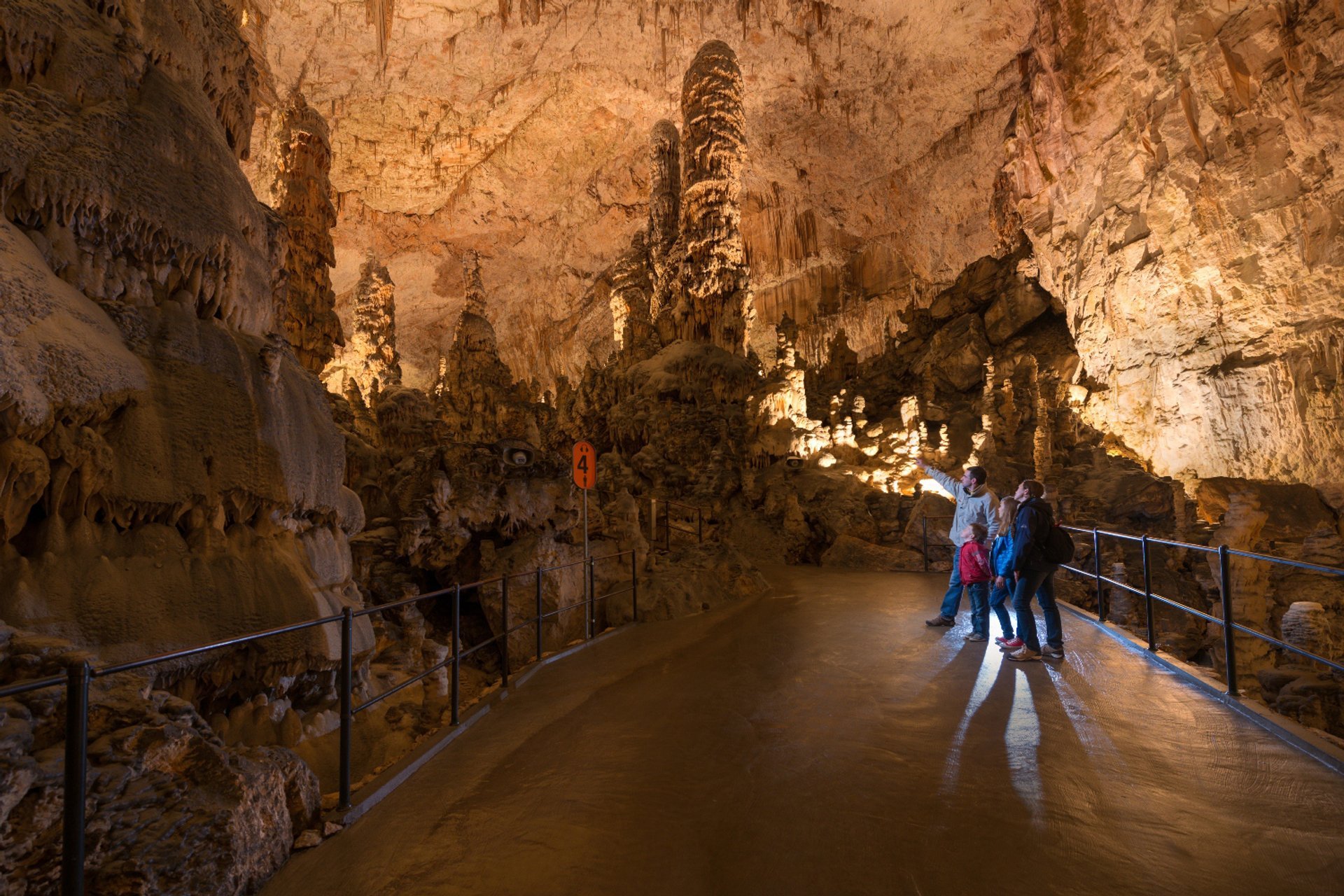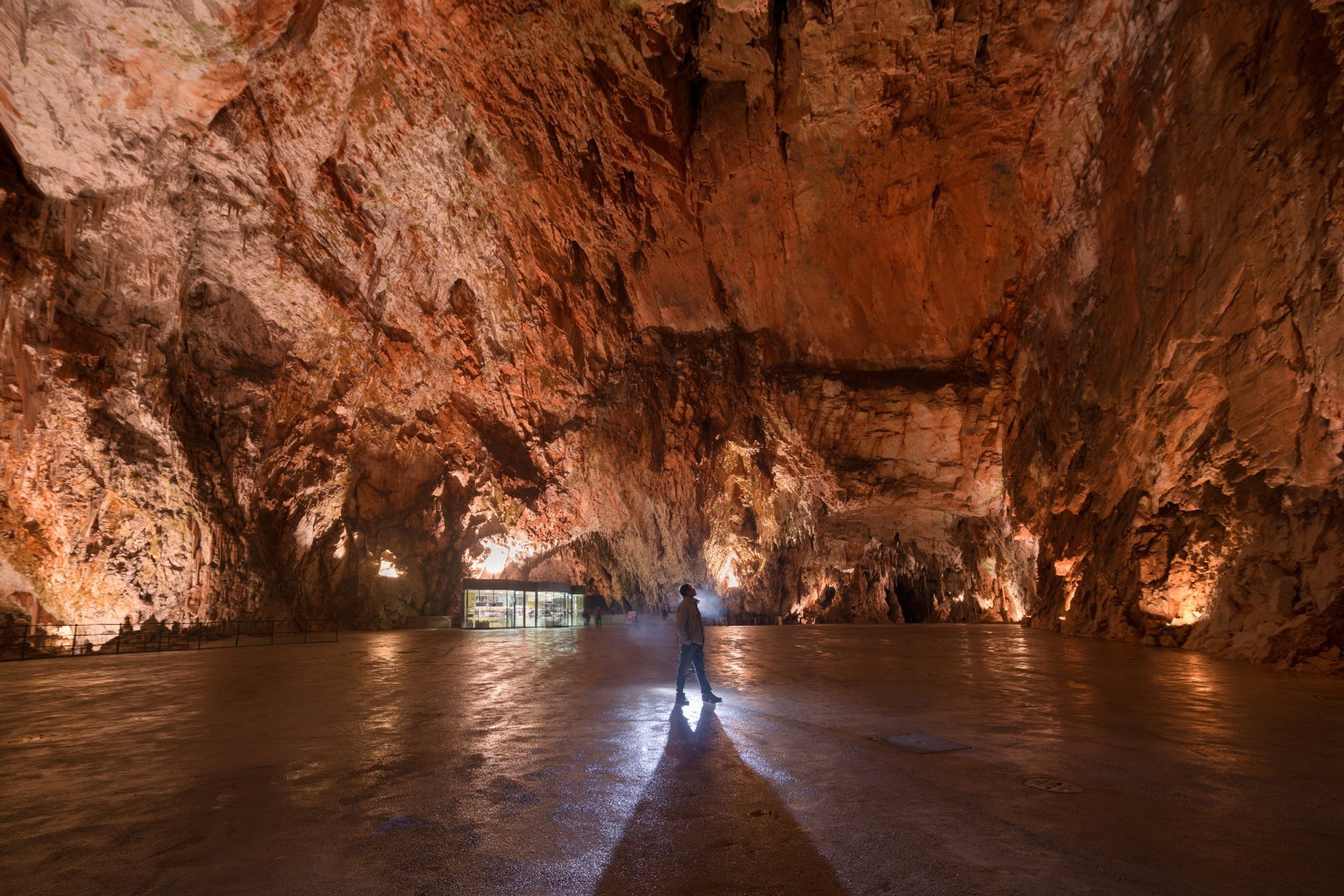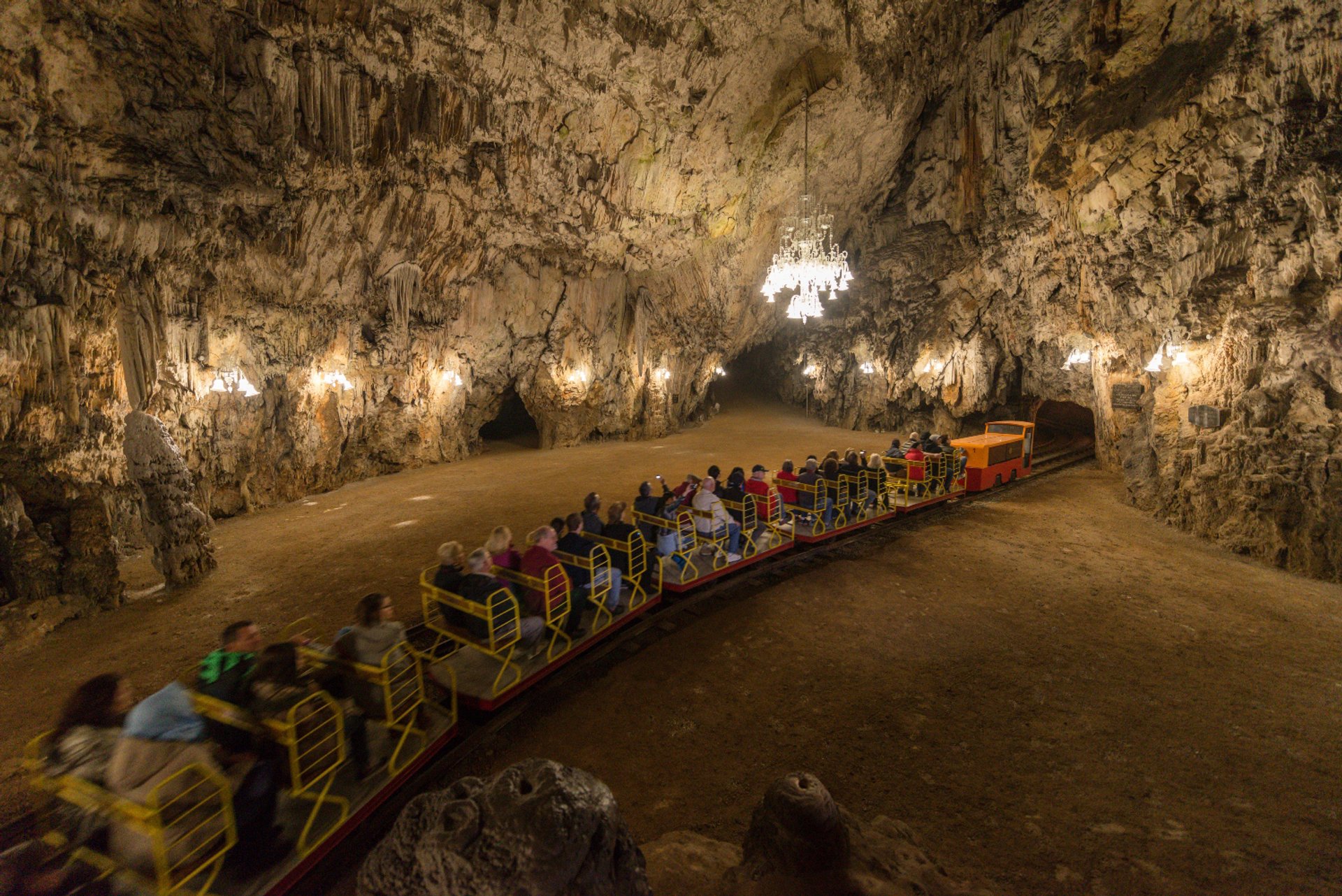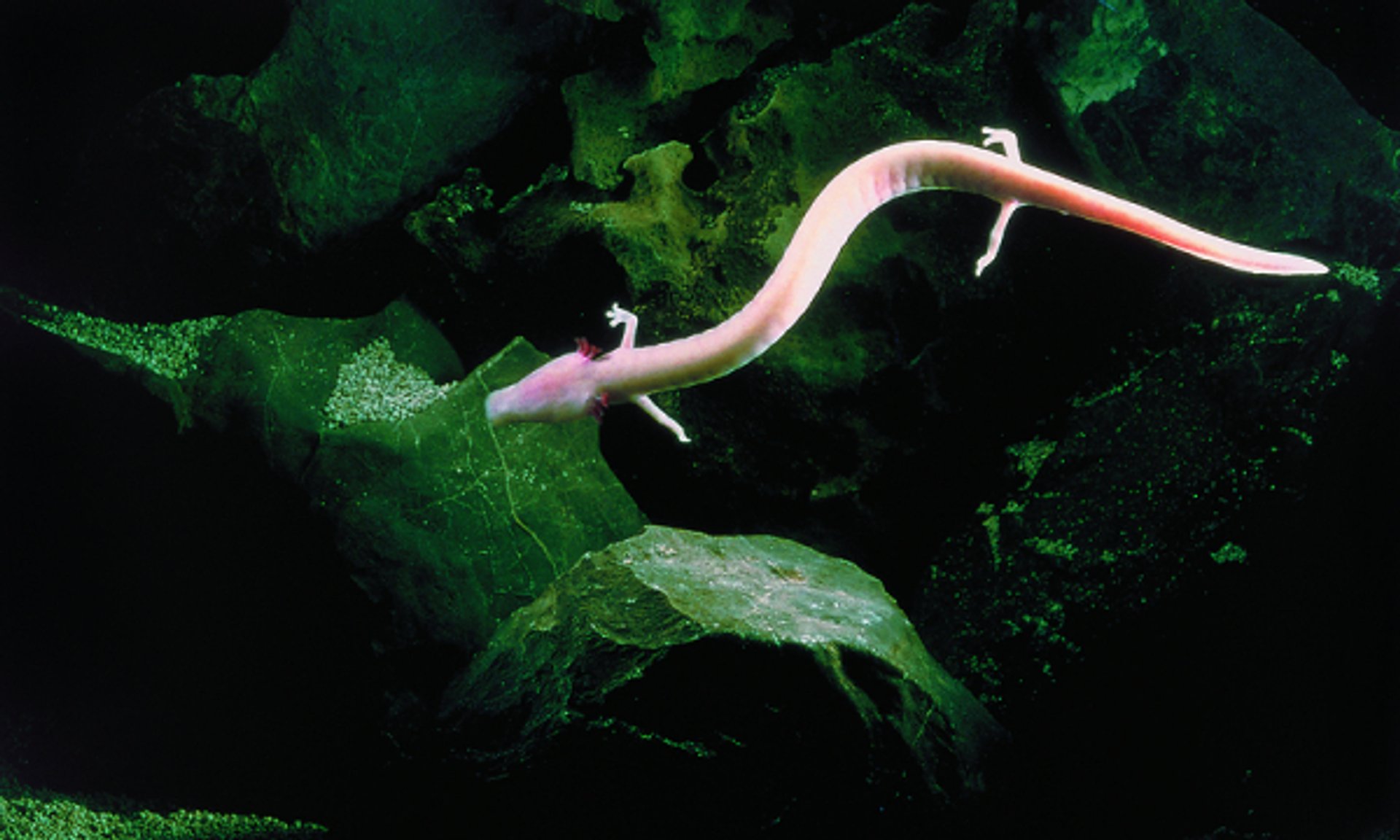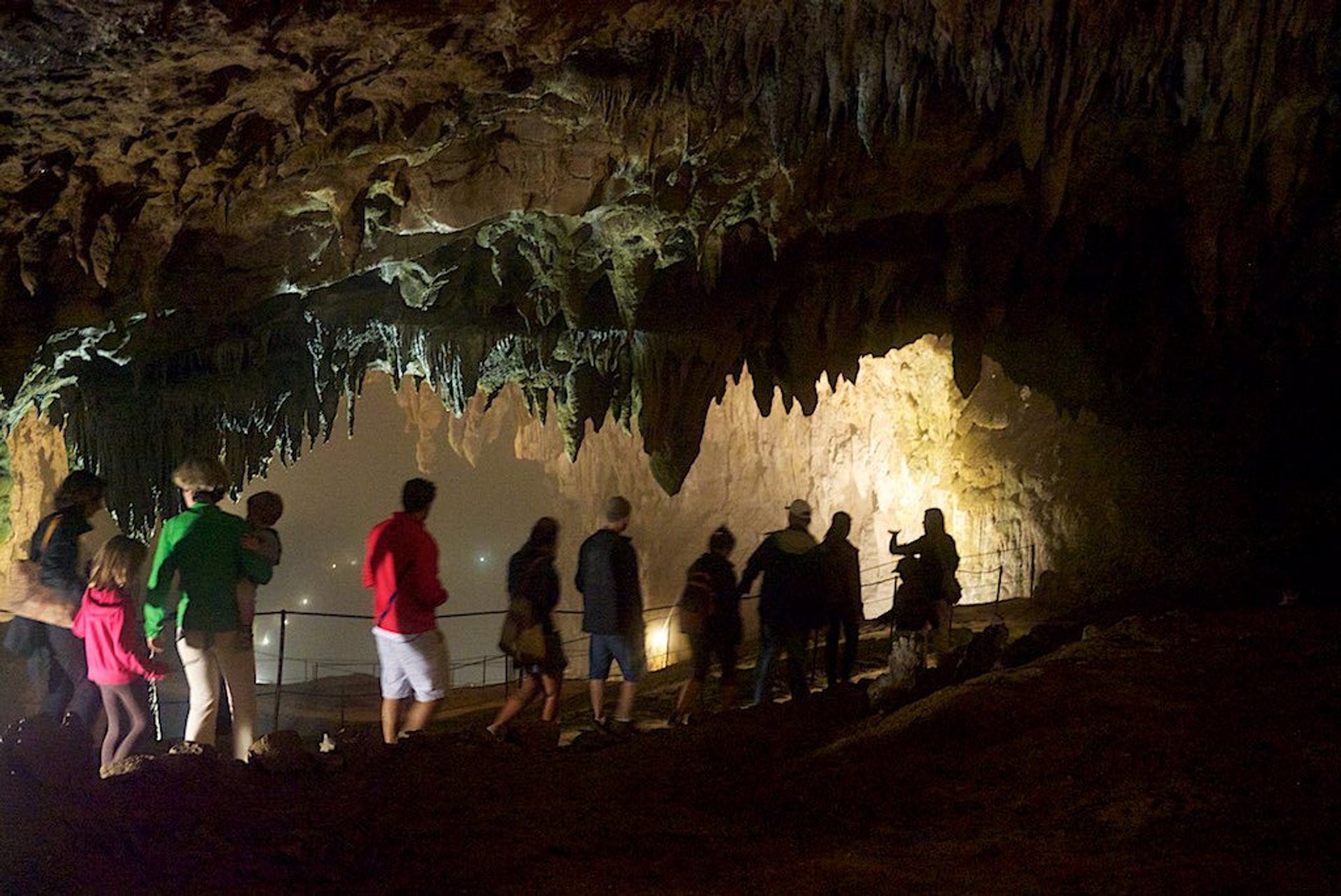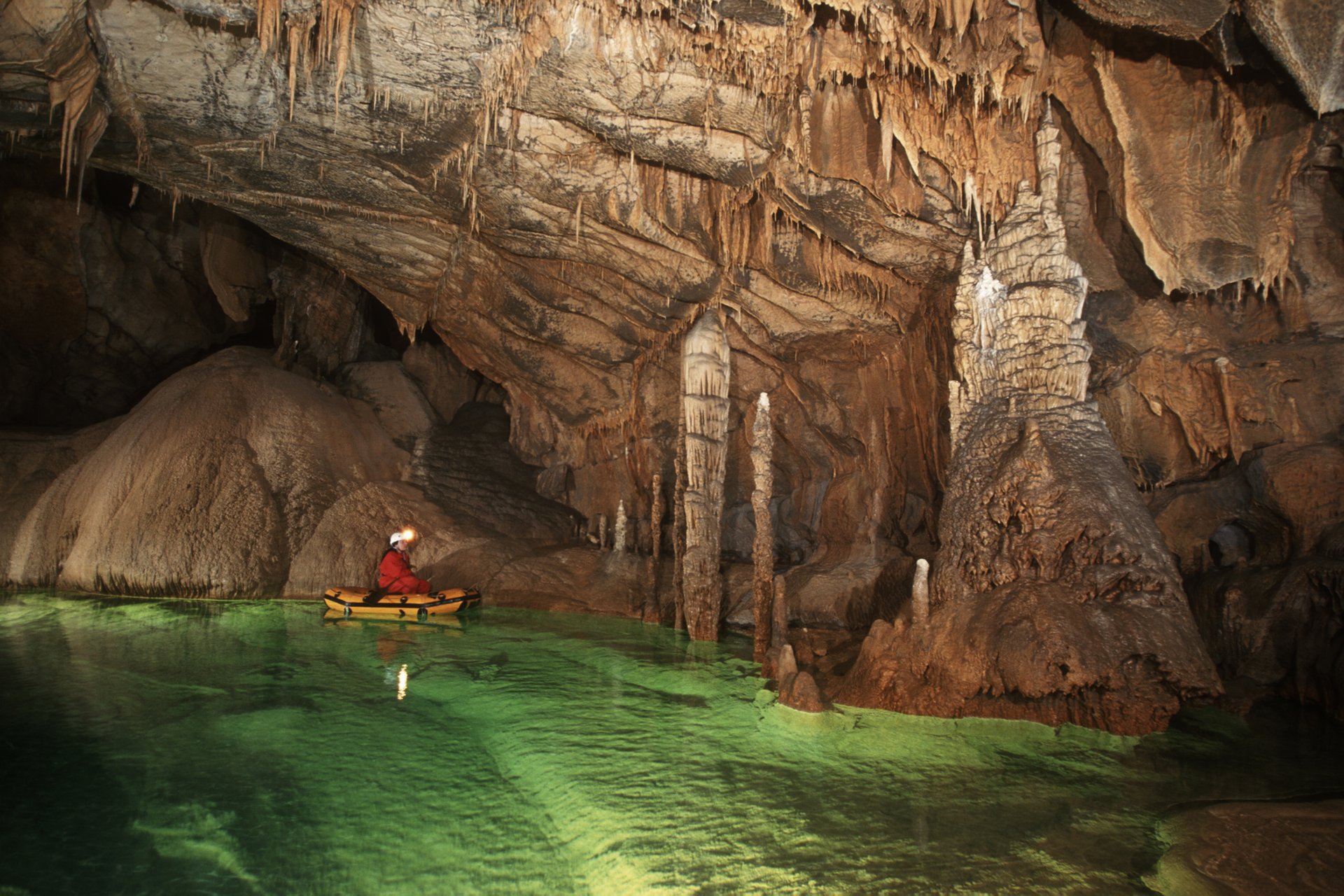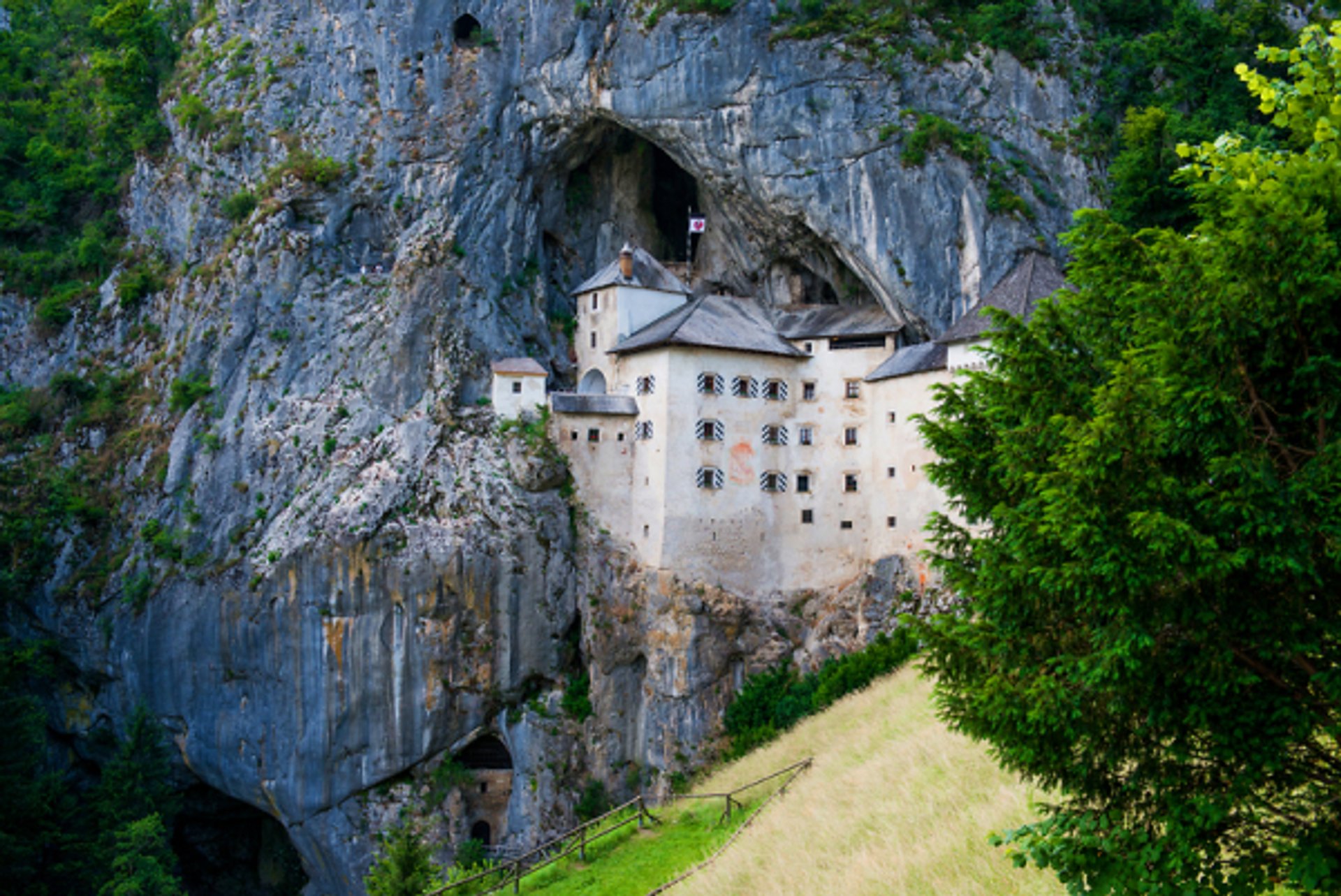 ©
Iztok Medja, Postojnska jama d.d. Postojna | slovenia.info
There are more than 8,000 caves in Slovenia, 20 of which are now available for visitors. The incredibly beautiful karst phenomena can be found in many parts of the country. Karst is a geological system of rocks where water has dissolved the bedrock. Nowadays you can come across karst caves in many countries, but first it was studied in the Kras (or Karst) region, which also provided the name for this phenomenon.
The most beautiful and popular is the Postojna Cave with its giant passages, galleries, and chambers. You can see the whole cave by taking a train to see the magical stalactites and stalagmites. There's a reason the Postojna Cave is the most visited cave in Europe. Postojna Cave (Postojnska jama in Slovenian) during the high season between May and October offers hourly cave tours, while in low season they run only a few times per day.
Besides the train ride, Postojna Cave offers another unique attraction—the human fish, also known as a cave salamander or olm. It lives and breeds completely under water.
Another unforgettable place is the Skocjan Caves which comprise a network of eleven caves with superb halls and mysterious chambers. Due to its unique natural heritage, Skocjan Caves were put into the UNESCO world heritage. The caves are opened for visitors throughout the year, so feel free to visit anytime. However, hourly tours are offered only between June and September. Other months offer two to four tours a day.
The Križna Jama Cave offers an unforgettable boat ride through its tunnels across 13 lakes. This cave is also famous for its site of bones of an extinct cave bear.
If the view of stalactites and stalagmites doesn't excite you anymore—visit Predjama Castle which can be honestly called one of the most picturesque wonders of human history. The castle is famous for being the seat of the knight Erazem Lueger, a famous robber baron, and today is opened for visitors. It's located very close to Postojna Cave, and it's better to buy a combined ticket.
Find hotels and airbnbs near Karstic Caves (Map)