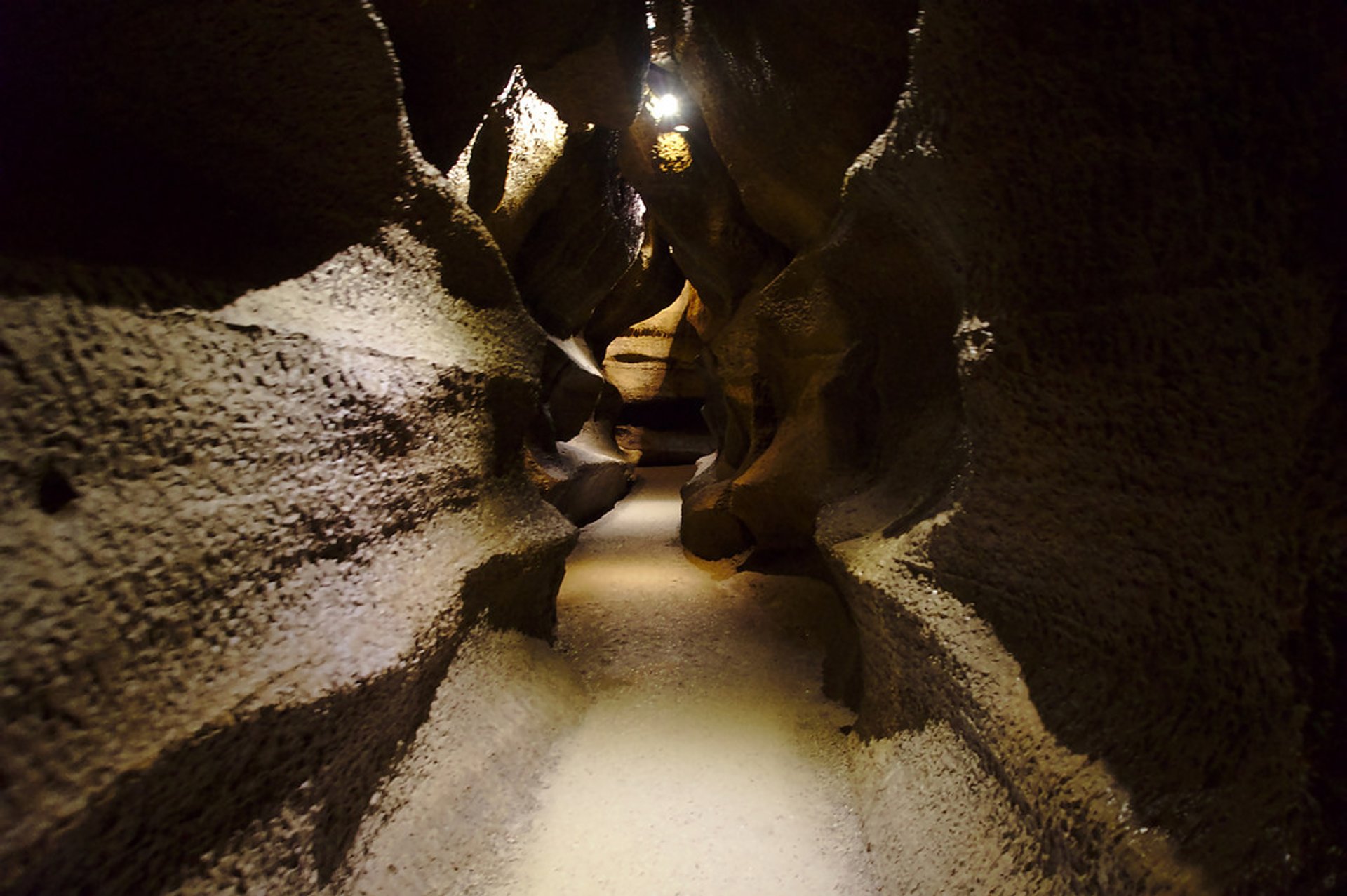 On Minnesota's southern border near the town of Harmony, you will find Niagara Cave. One of the largest in the Midwest, it boasts an 18-meter (60-foot) subterranean waterfall, 30-meter (100-foot) ceilings, unique fossils, and an echo chamber. You will even find a wedding chapel there. In Niagara Cave, you can see canyon-like passageways created by water from an underground stream.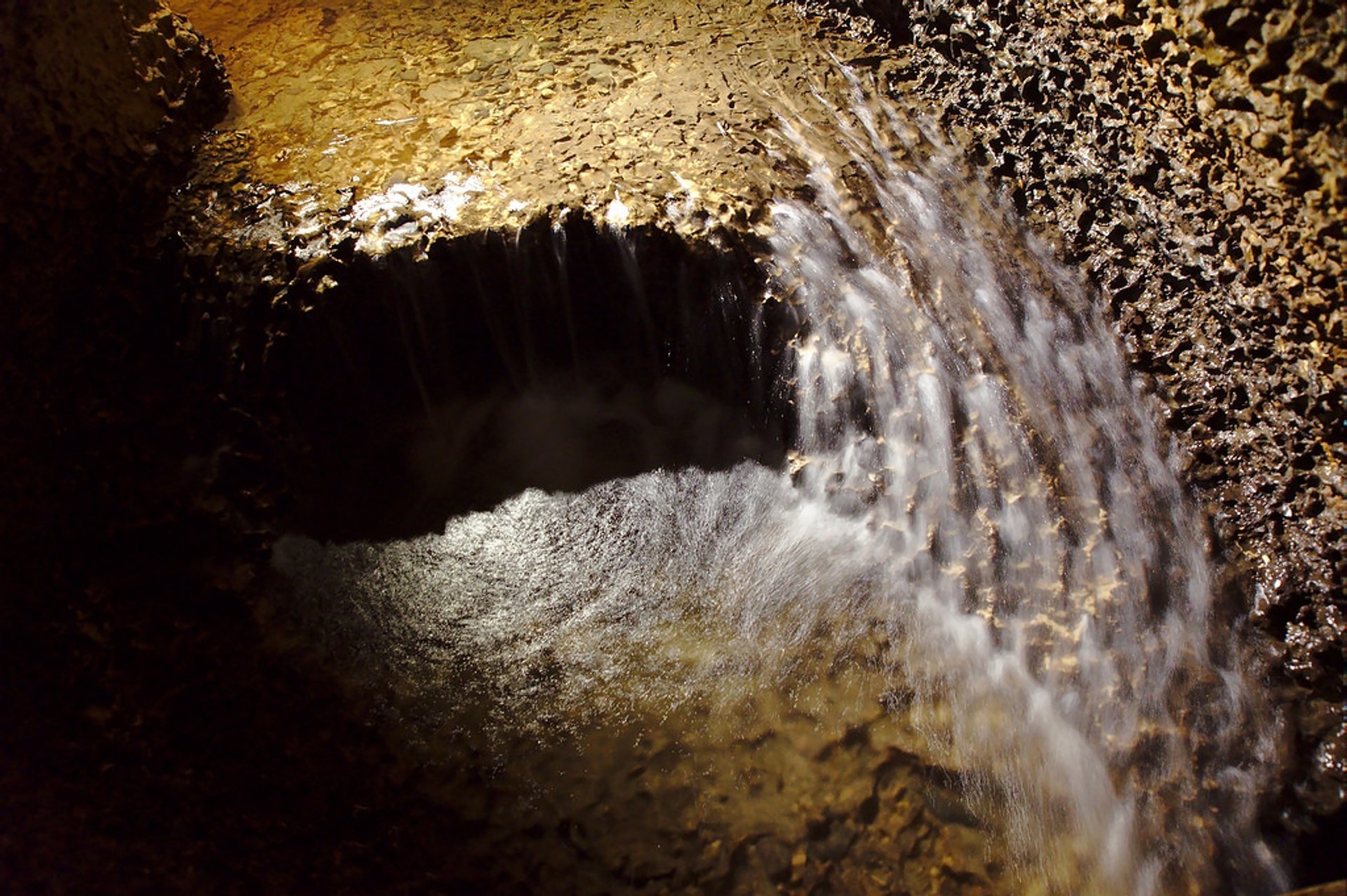 Discovered in 1924, the cave could be millions of years old. According to the legend, it was found by a local farmer who went looking for his three pigs that disappeared and found them 20 meters underground. Public tours started in the 1930s. Currently, visitors can attend an hour-long guided tour, which includes a mile-long underground hike. The Niagara Cave is accessible from April to October.
Niagara Cave has a temperature of 48°F (9°C), so a light jacket is always a good idea. Don't forget to wear proper shoes (no flip-flops, Crocs or heels) and keep in mind that backpacks or backpack baby carriers are not allowed inside.