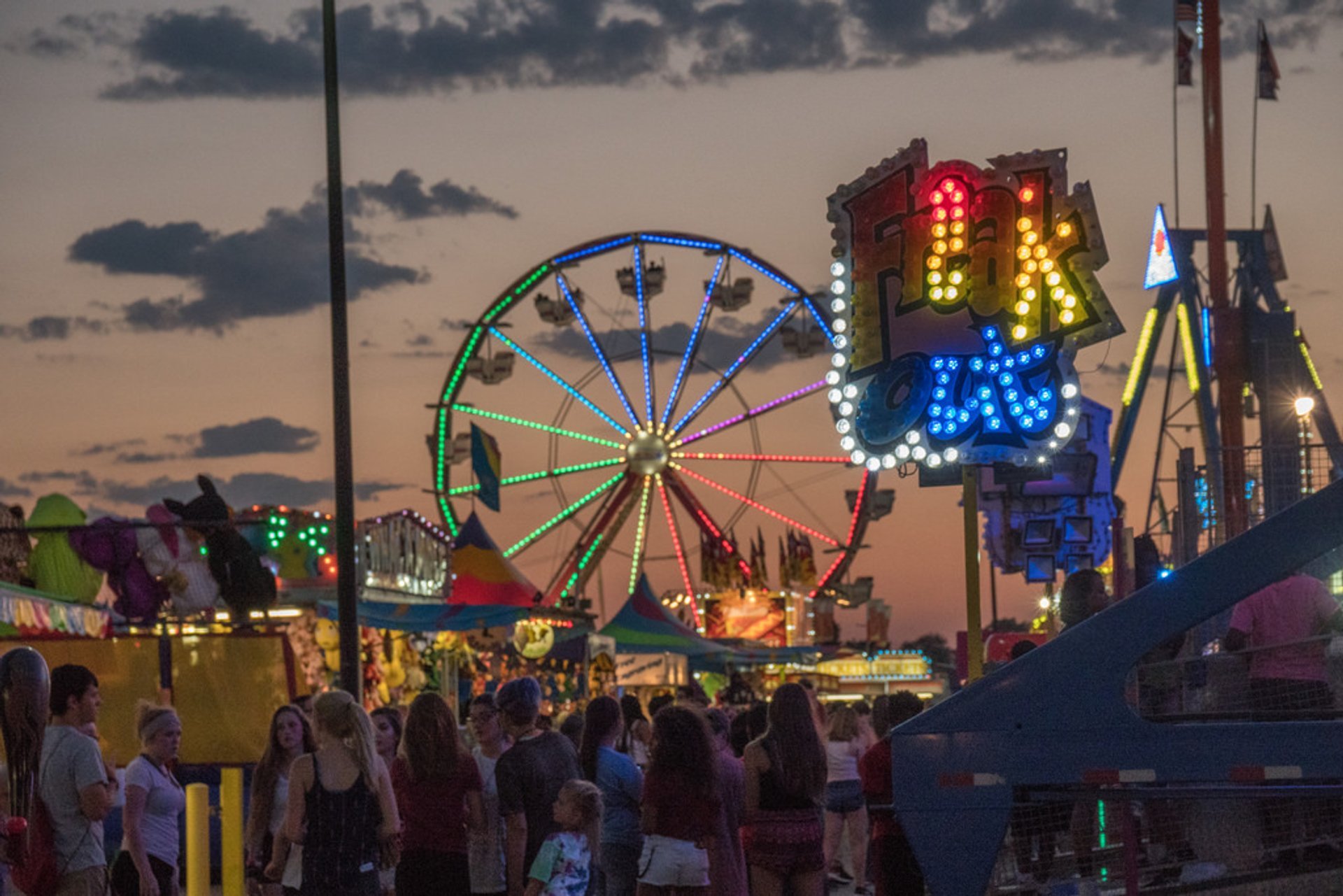 The Illinois State Fair is an annual event, taking place for 11 days every August in Springfield. It is focused on agriculture and entertainment, featuring horse races, a carnival, parade and much more. The state fair has been one of the first in the U.S., originating in 1853. It welcomes about 350,000 visitors every year. Most fairgoers are interested in the concerts and spectacles, festival rides, food and beer.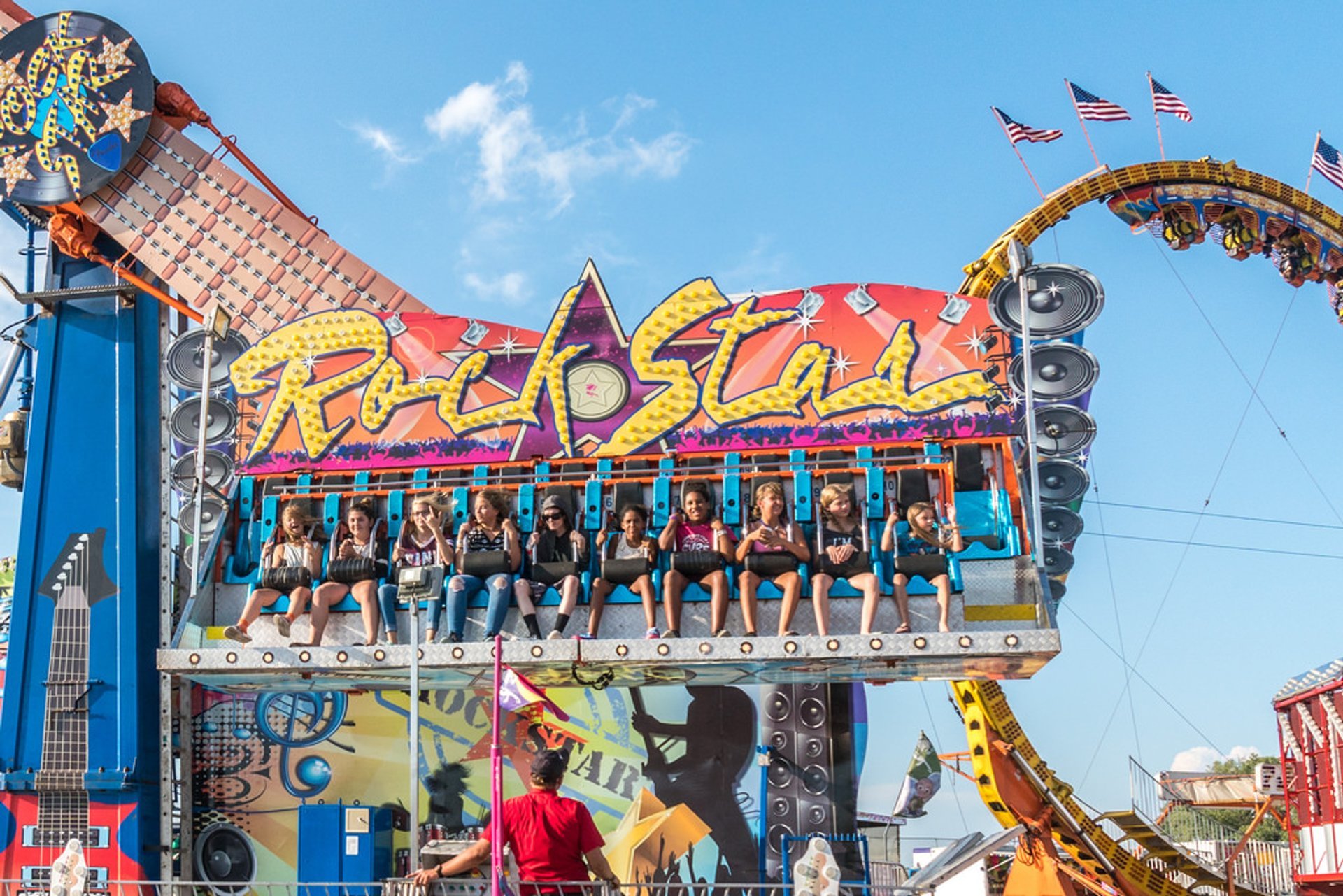 The Illinois State Fair is famous for its corndogs and butter cow sculptures. Fairgrounds are open from 7 a.m. to midnight, and admission is $10.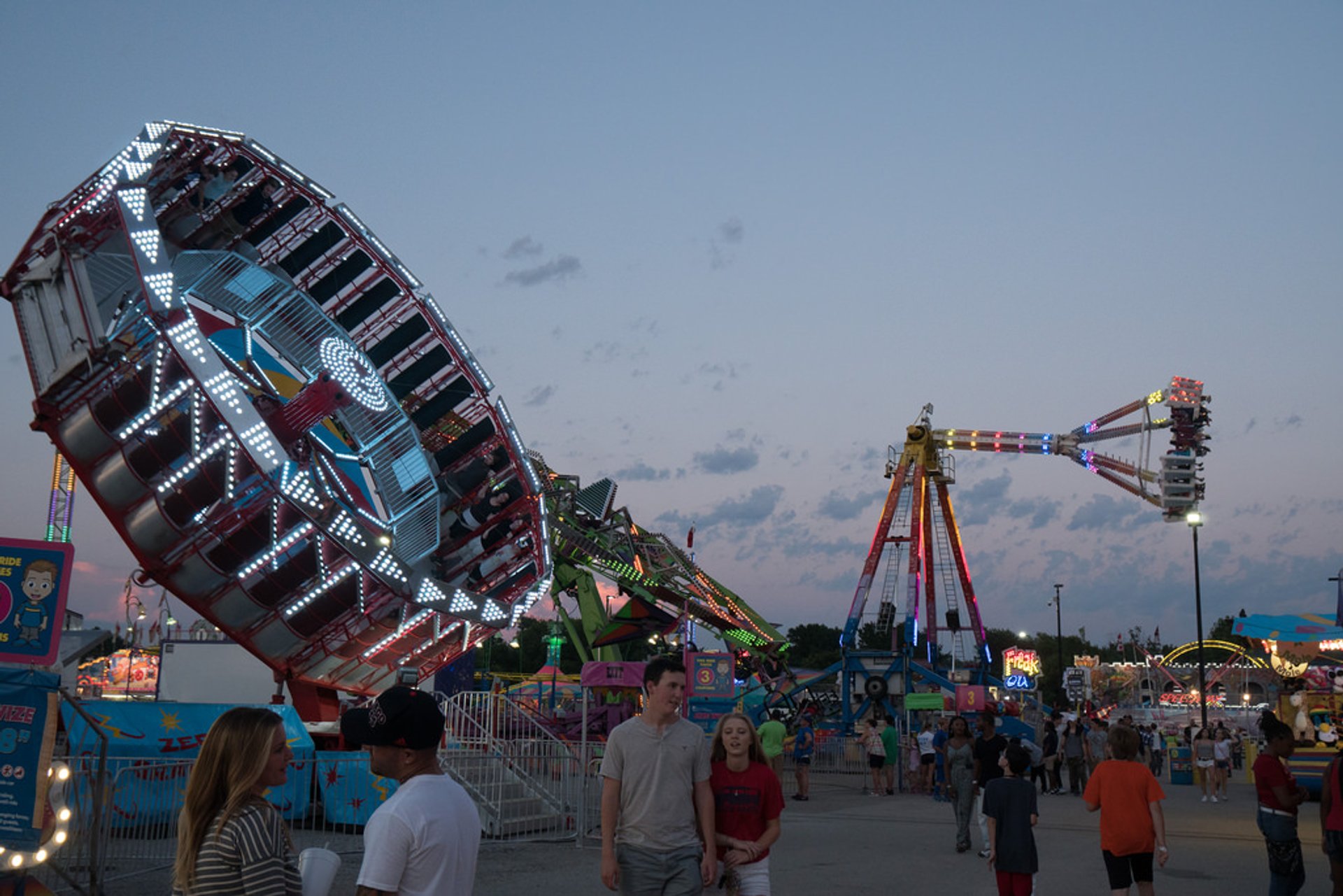 The Illinois State Fair Twilight Parade takes place every year in Springfield, symbolizing the beginning of the fair. It starts at Lincoln Park in the north and finishes by the Main Gate of the fairgrounds.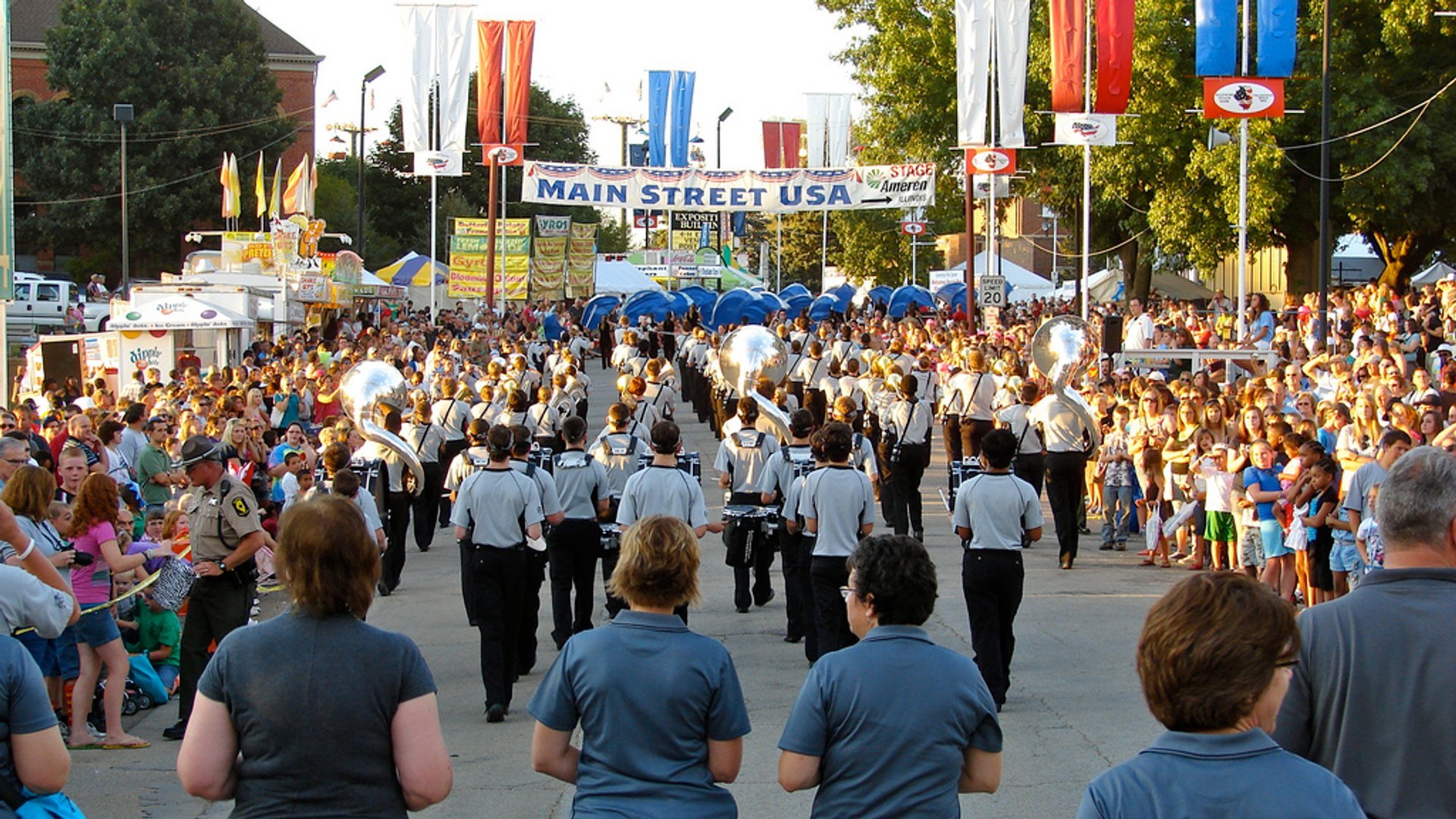 The State Fair Grandstand is the main concert venue of the fair. It was originally built as a place to watch harness racing but has now become a signature venue for rock and country music, many performers have been there since The Who performed in 1968.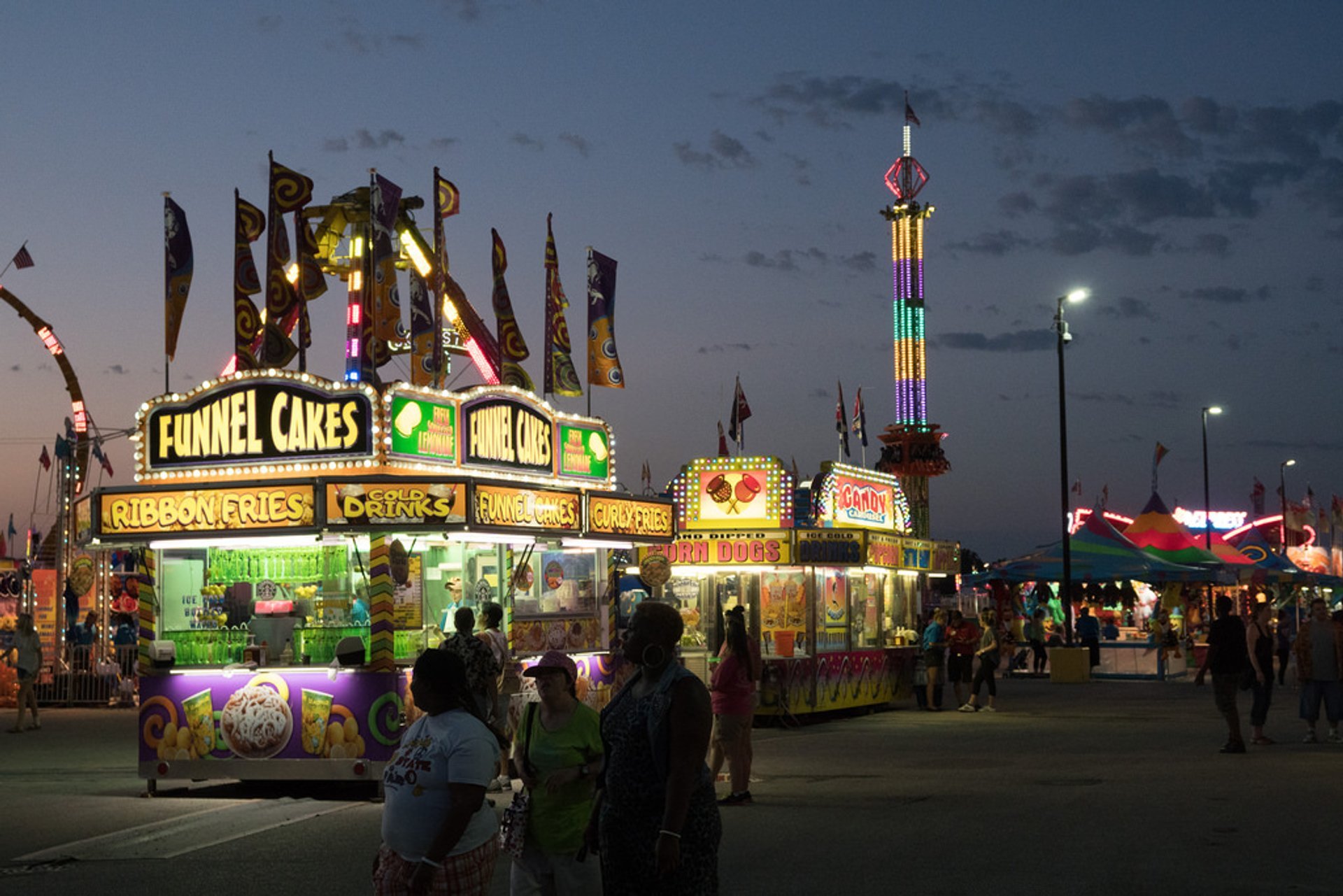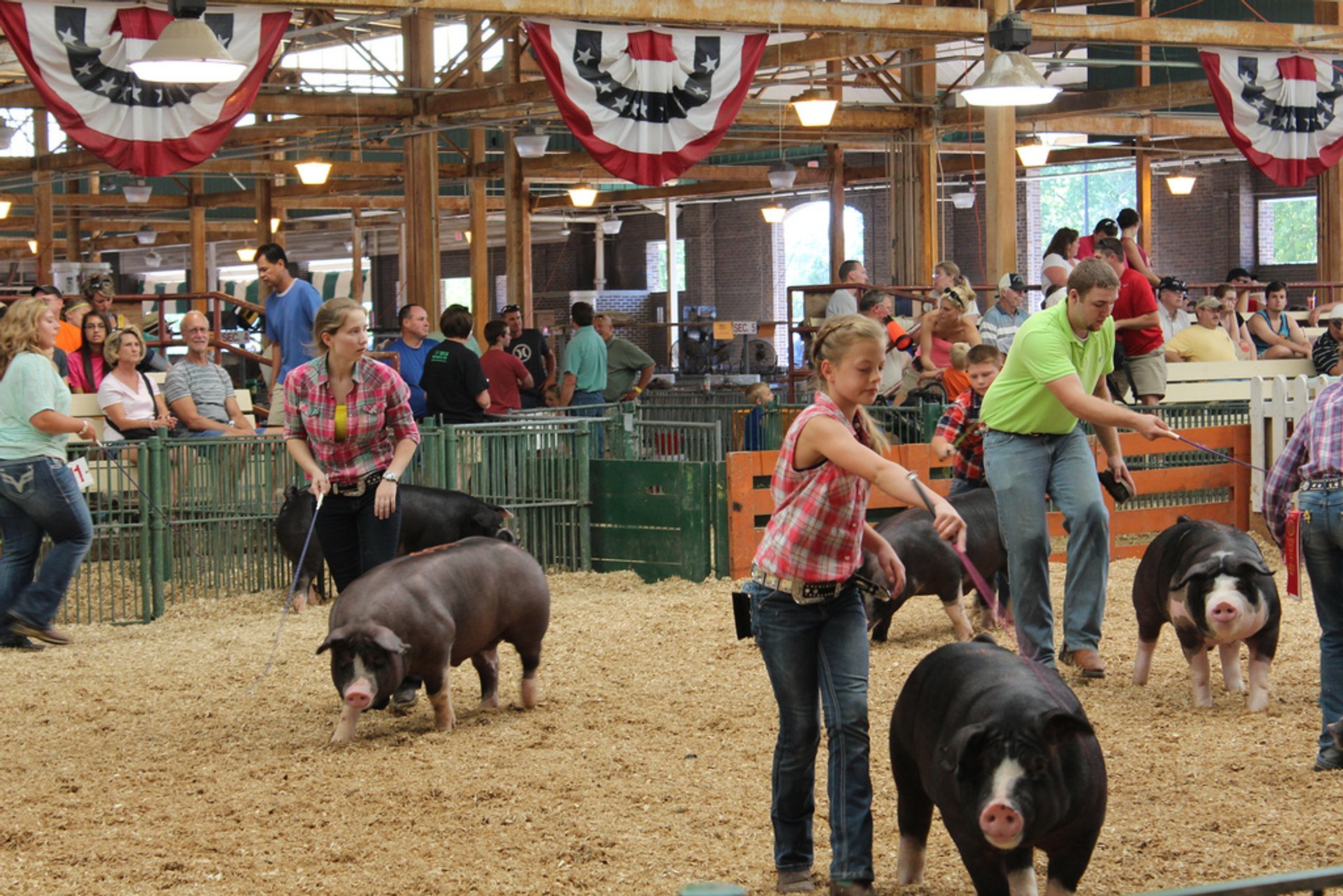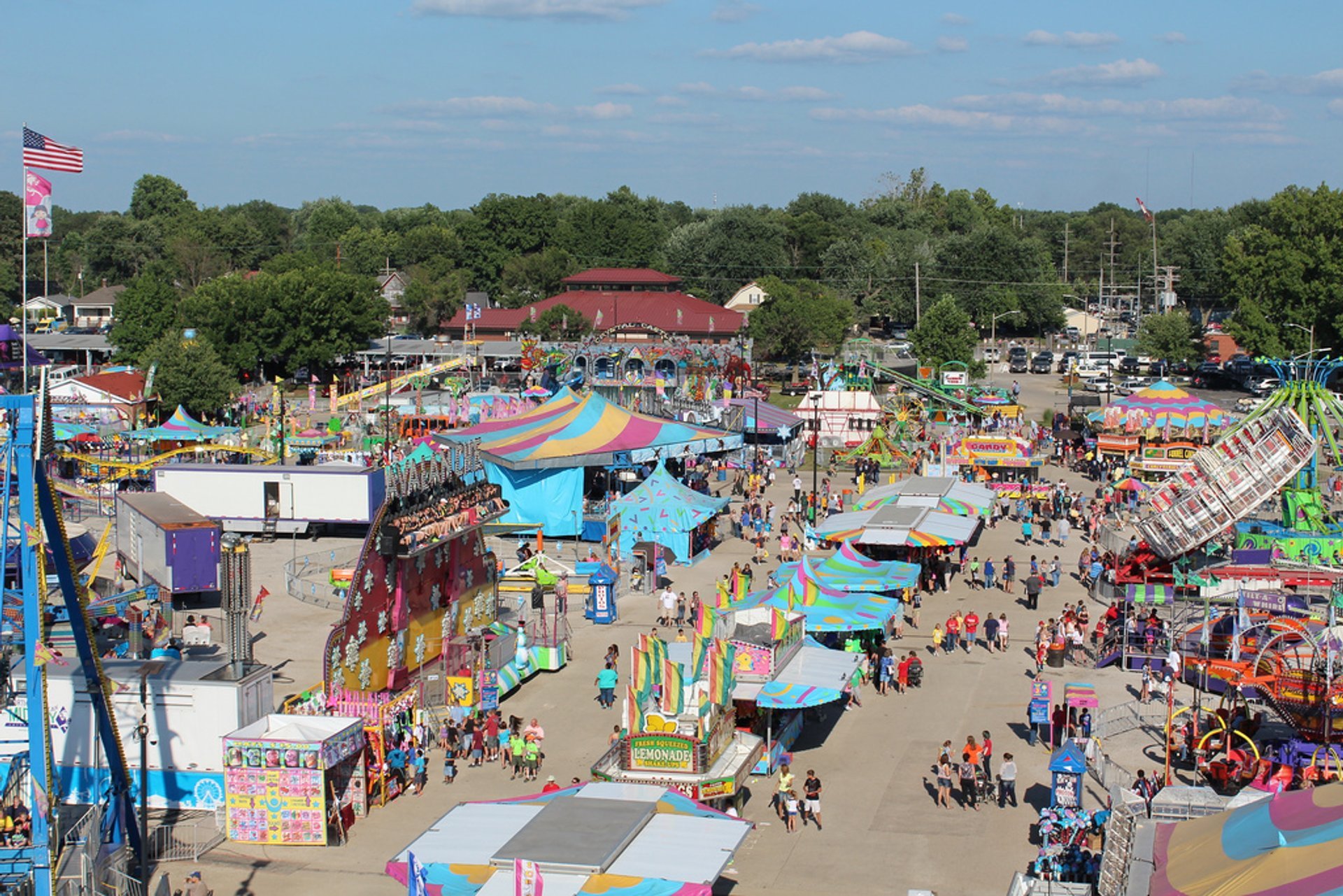 Find hotels and airbnbs near Illinois State Fair (Map)
Illinois State Fair Featured in