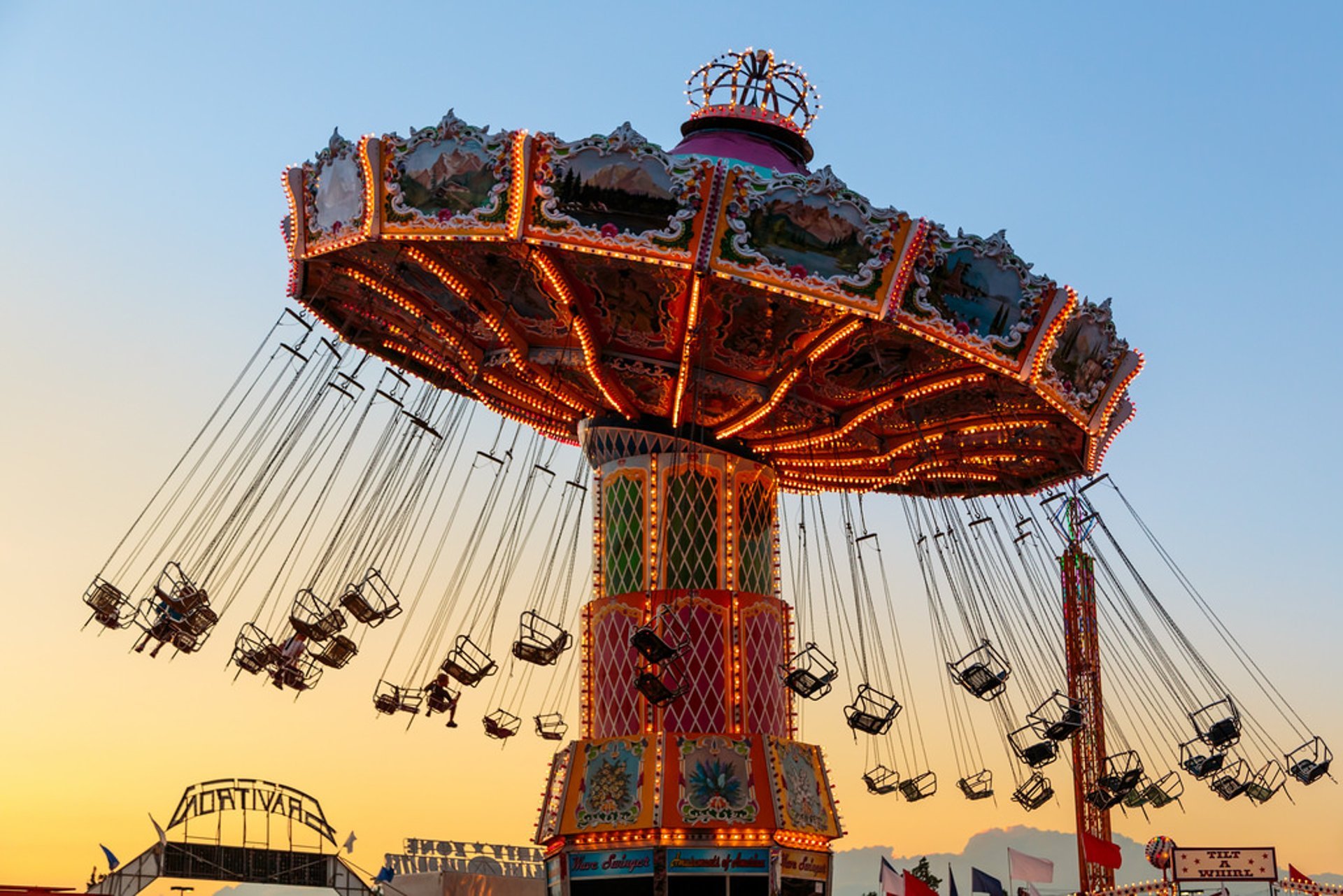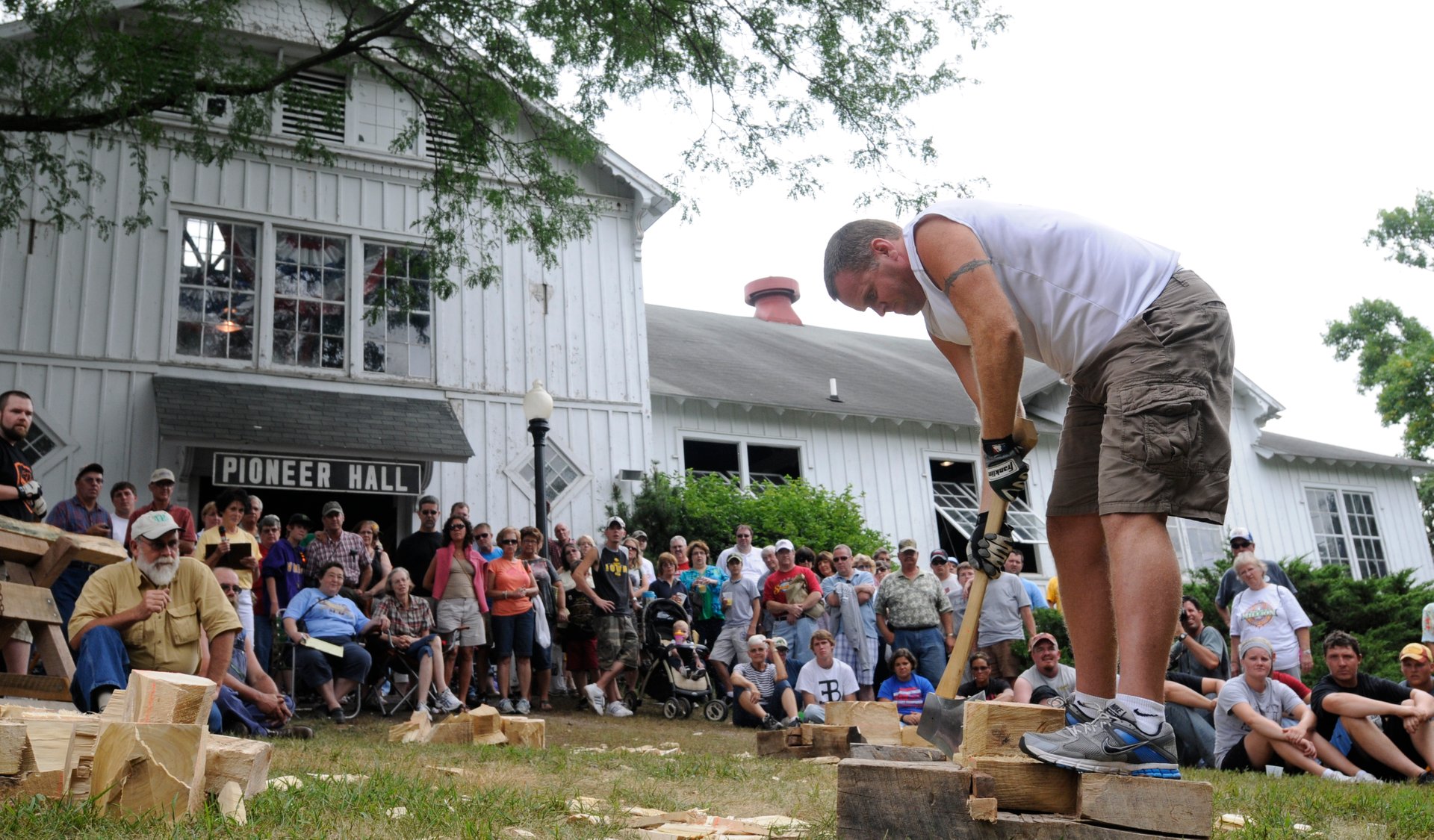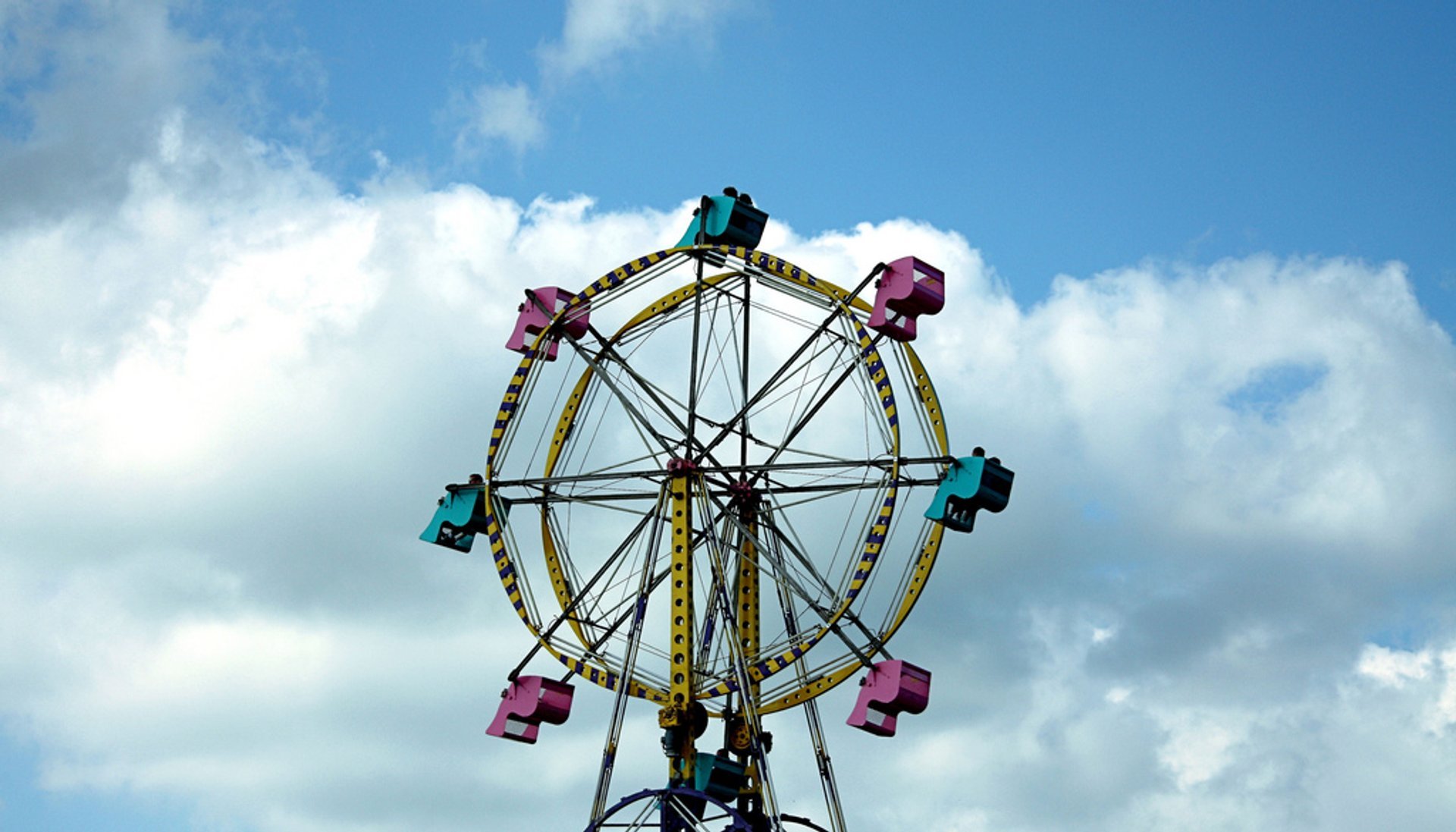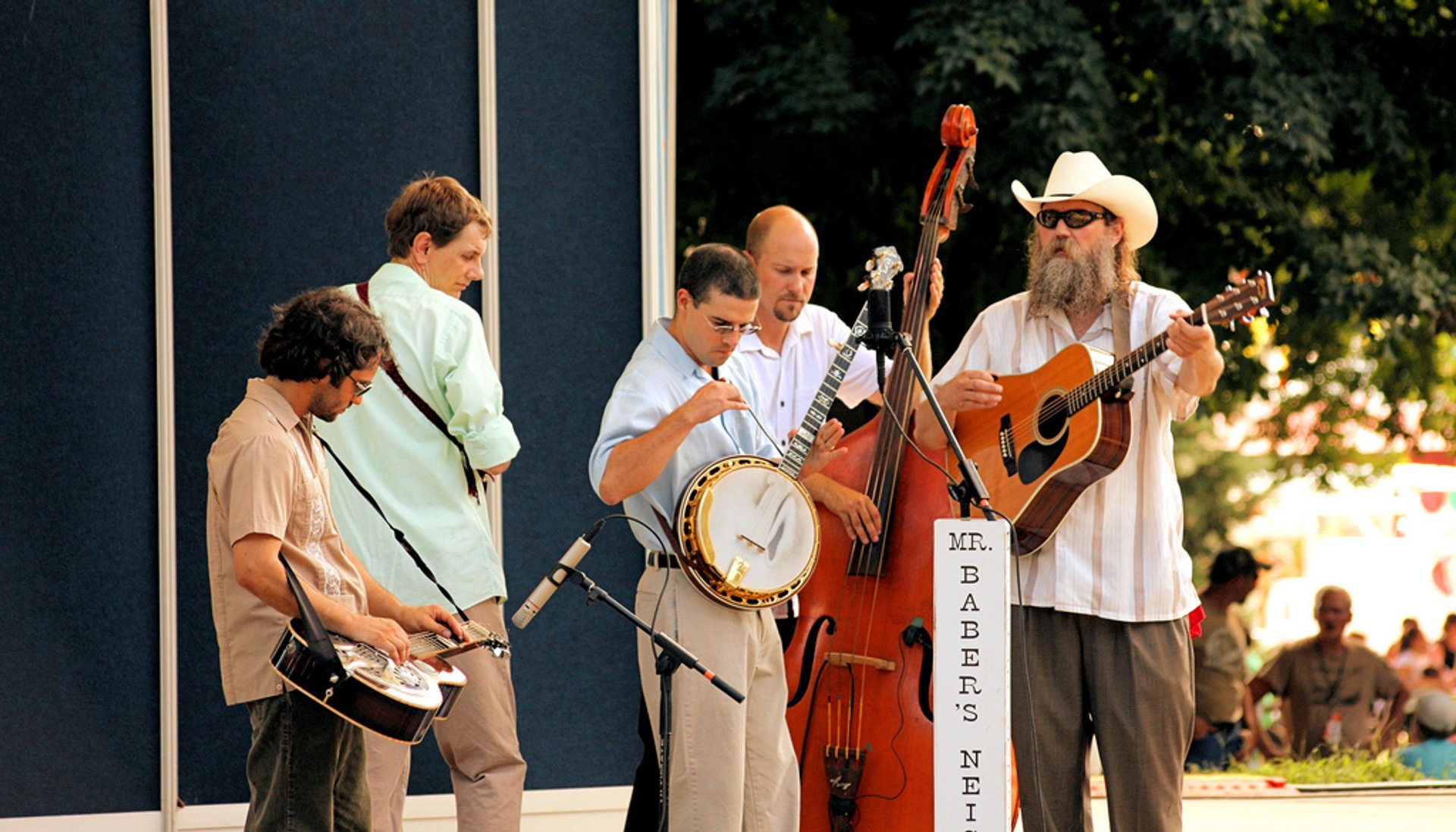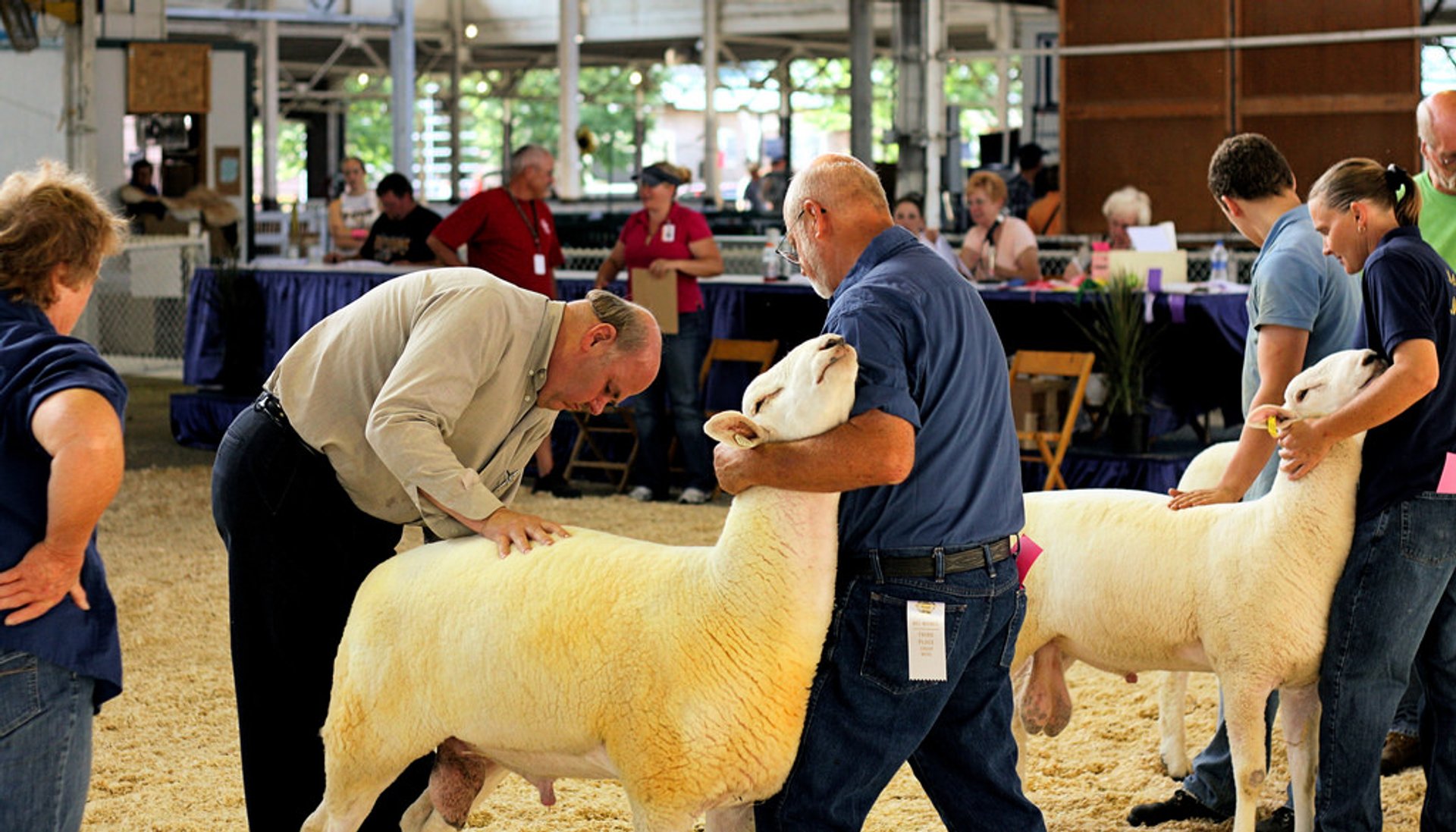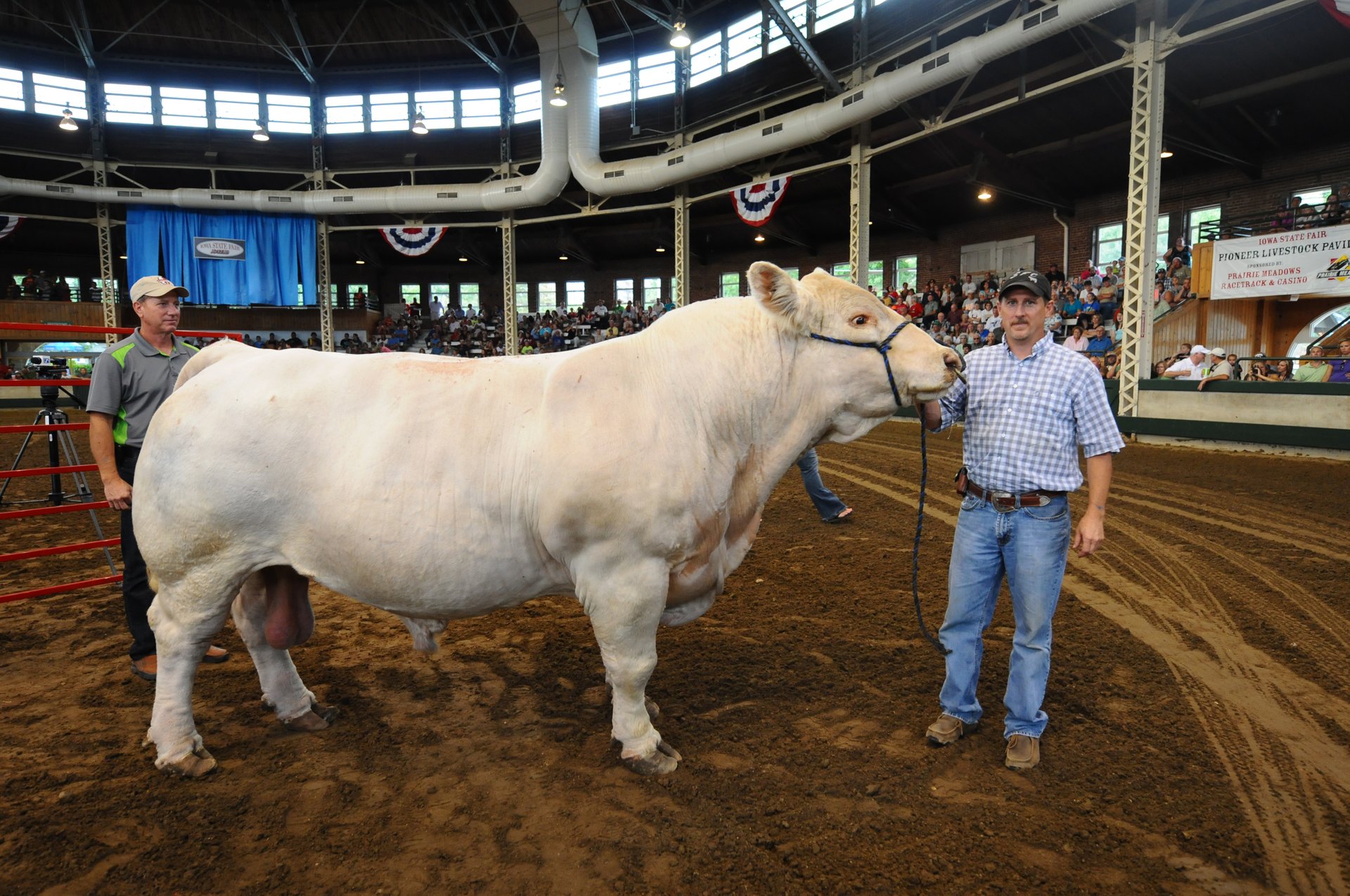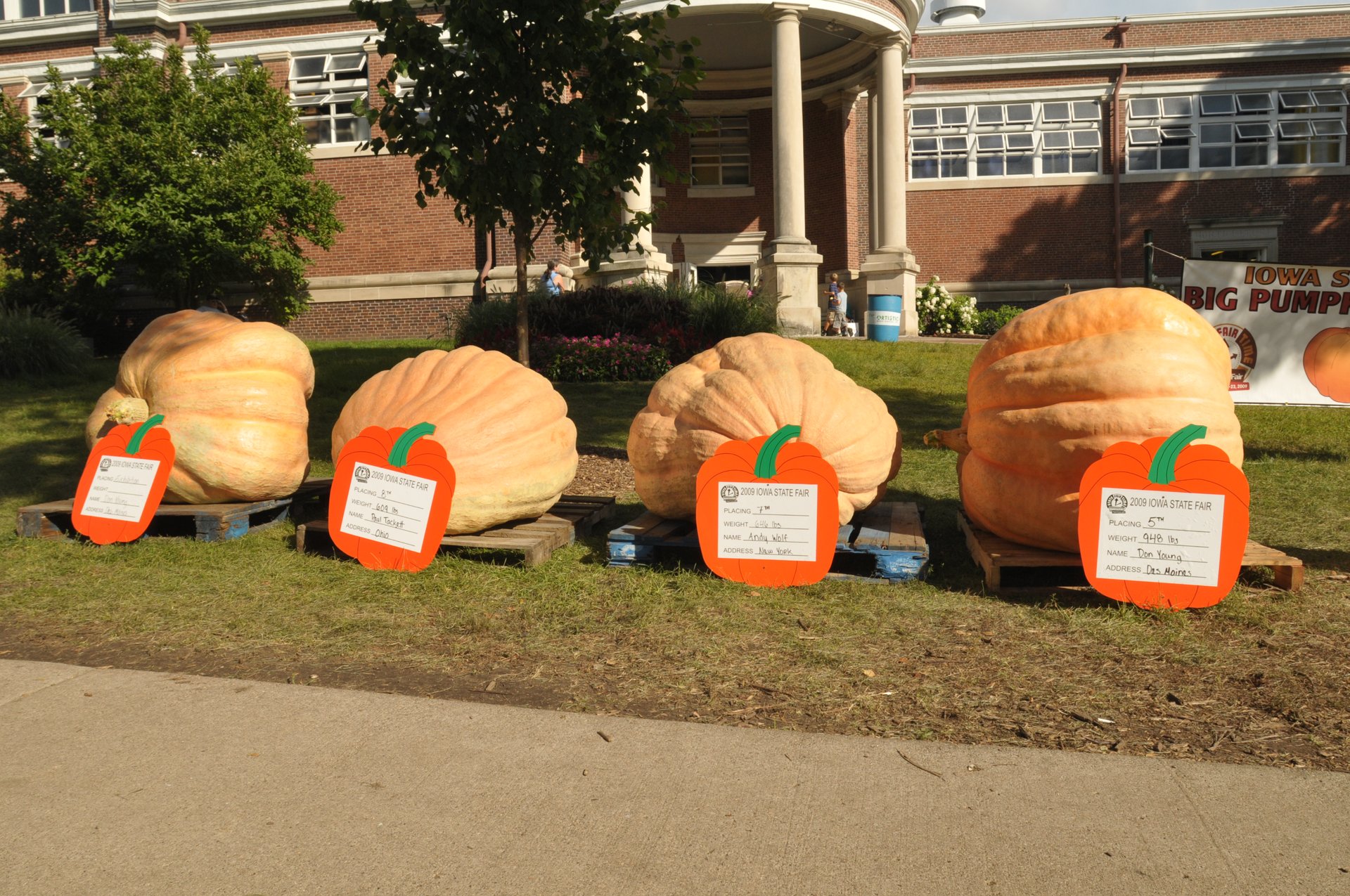 A huge slide, a corn dog, a purple ribbon gained at a contest—you can experience these simple pleasures at the famous Iowa State Fair. With over one million people in 11 days, it's one of the oldest and largest in the country. The Iowa State Fair is held every year, starting on the second Thursday of August at Iowa State Fairgrounds at East 30th Street and East University Avenue, some 10-minute drive from downtown Des Moines. The cover charge is $12 for adults and $6 for children. The hours are from 9 a.m. till 9 p.m for buildings and 7 a.m till 1 a.m for the grounds.
Free and paid concerts feature mostly rock legends and country up-and-comers, like Casting Crowns, Reba McEntire, The Nadas, Biz Markie and others. So sit back and enjoy the music.
The fairgrounds boast a huge Ferris wheel, one of the world's largest livestock shows, and Iowa's largest arts show with about 600 exhibitors. Thrill Parks include Thrill Ville, Thrill Town and Thrill Zone with traditional rides for all ages. The Iowa State Fair has 200 food stands. Don't forget to try the iconic food on a stick—there are 70 different kinds! There is no fair without deep-fried Snickers, Oreos, fried Cokes, cheesecake, pickle dawgs, and a bacon-wrapped hot dog dipped in cornmeal.
The Butter Cow is the most famous thing at Iowa State Fair since 1911. It is located in the Agricultural Building.
The first Iowa State Fair took place in 1854, with a budget of just $323. It was held at various locations before moving permanently to Des Moines in 1878. The Fair has been depicted in a few movies. It is described in the 'State Fair' novel (1932) by Phil Stong.
Fairgoers can learn everything about the history of the Fair in the State Fair Museum. Interactive exhibits in the Ronald and Margaret Kenyon Gallery give visitors an interactive experience with the livestock judging contest, a display of a thrilling train crash that is activated by a button, a Grandstand shows a memory wheel reviving past concerts, and a carousel showcasing the evolution of Fair fashions throughout the years.
Find hotels and airbnbs near Iowa State Fair (Map)