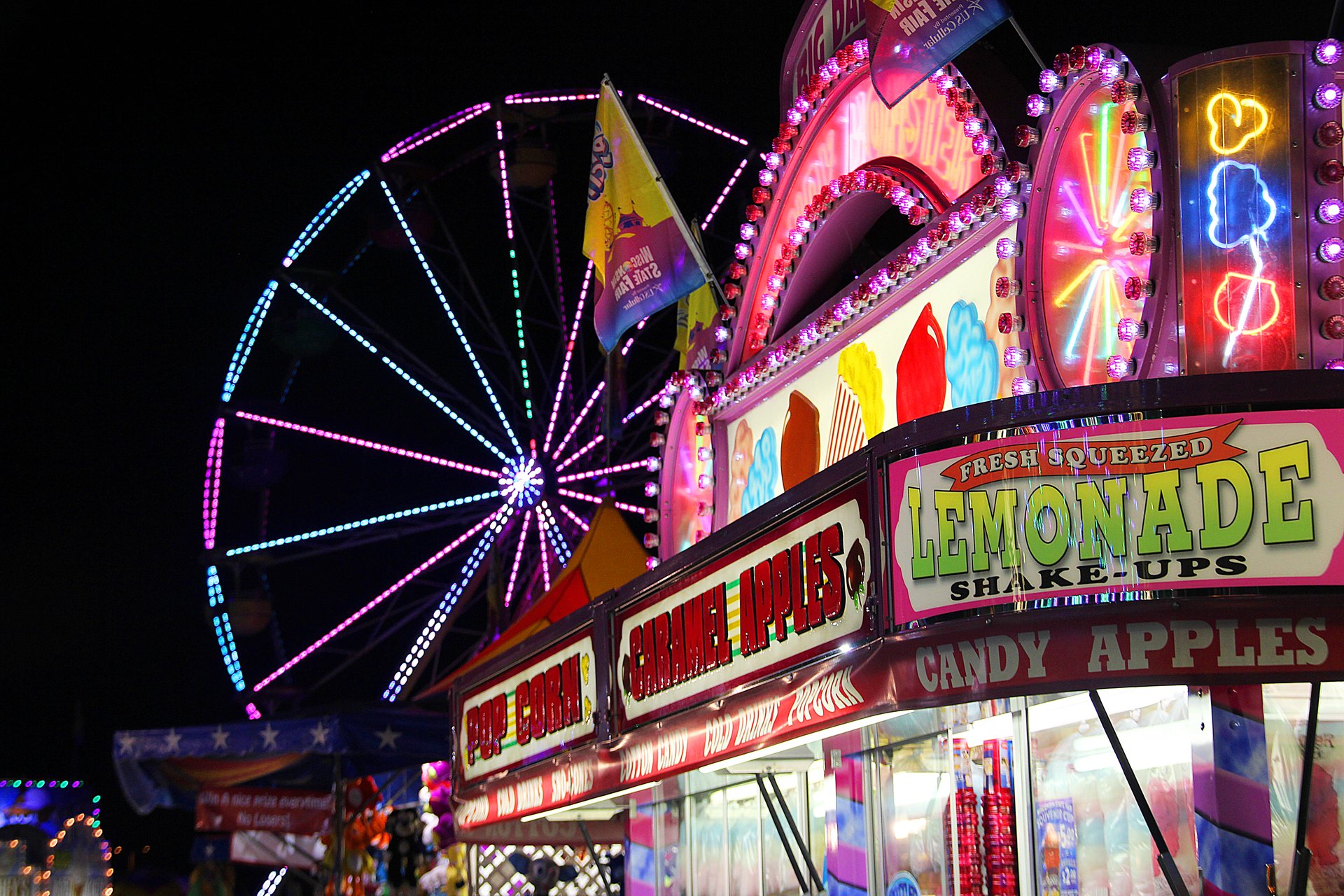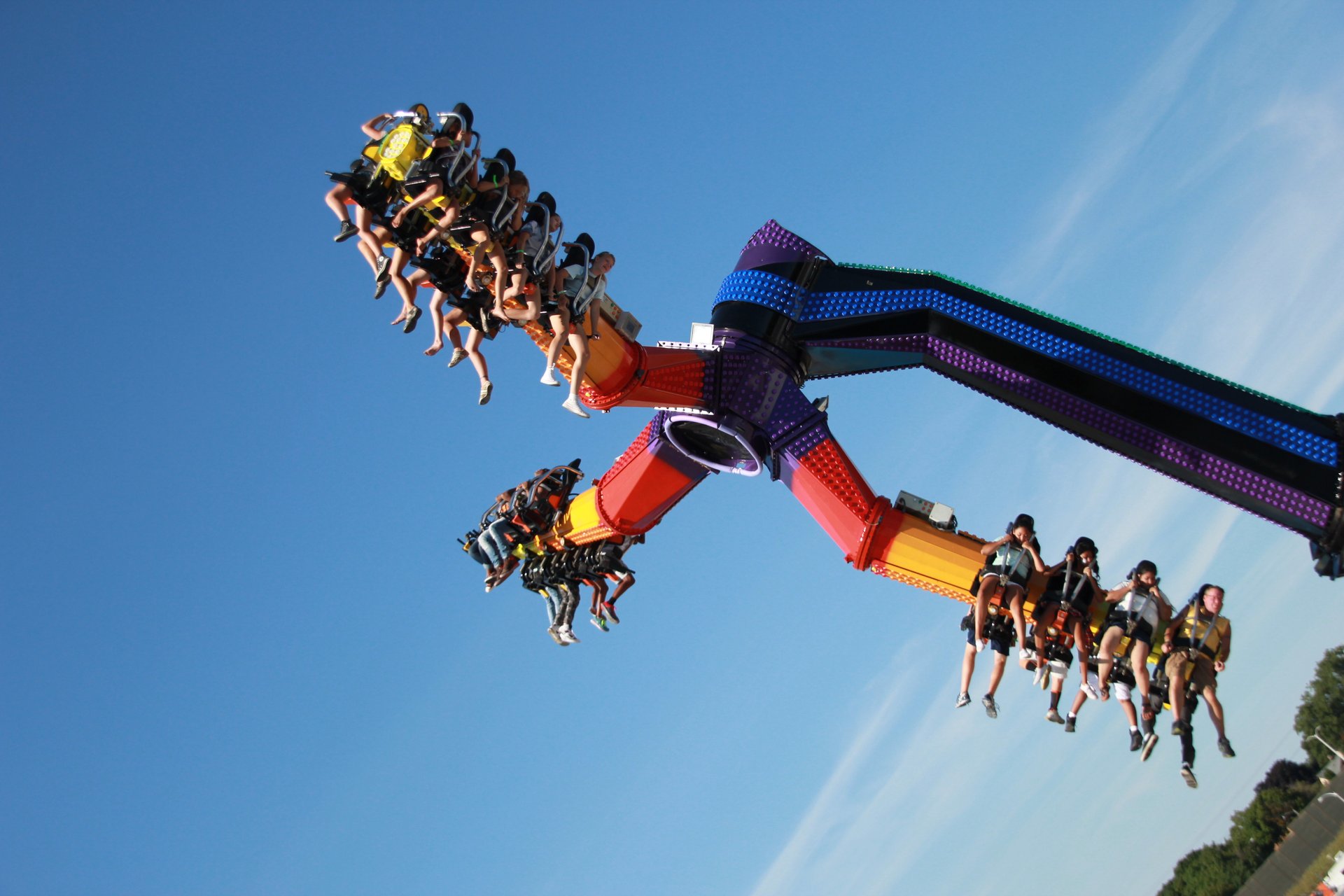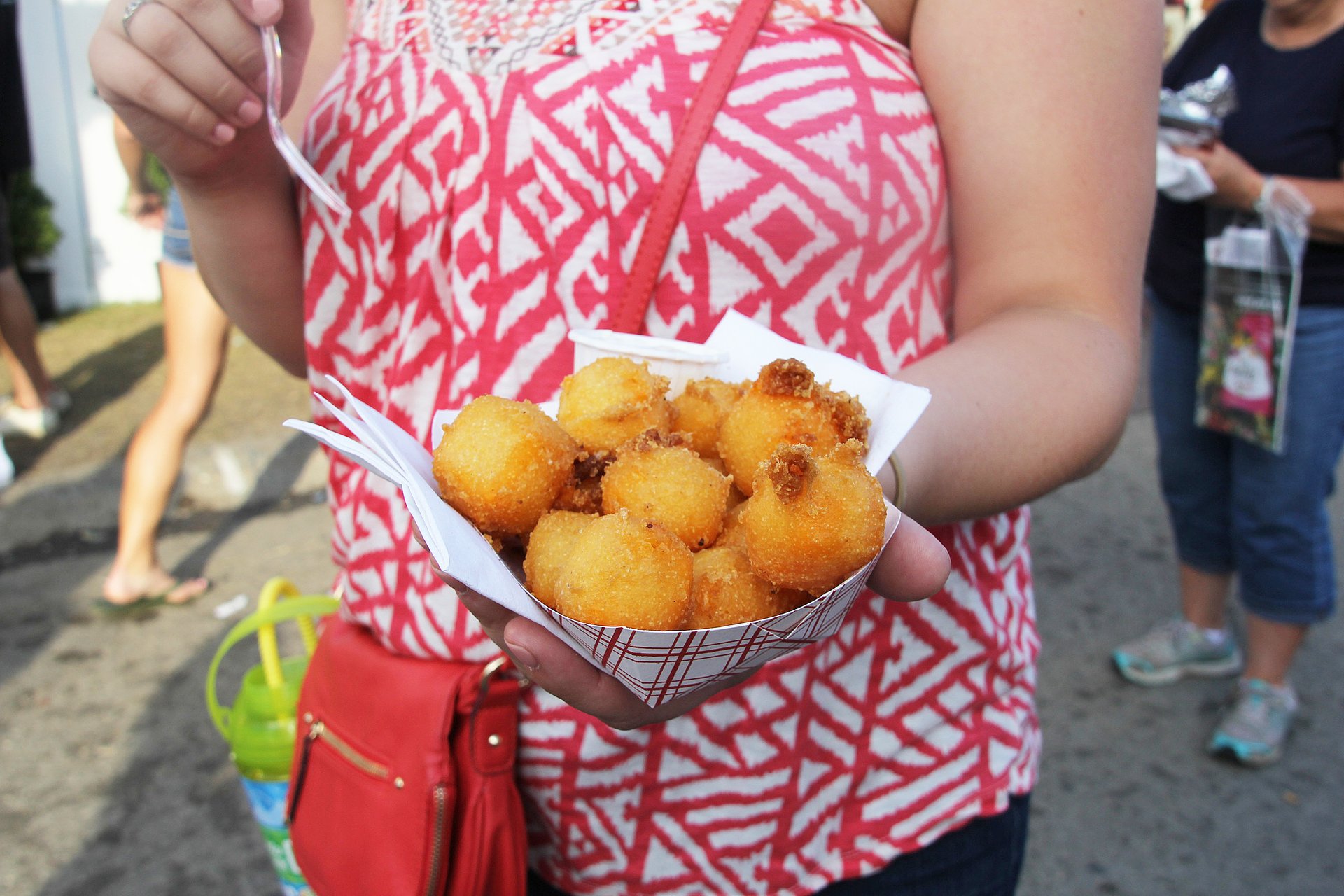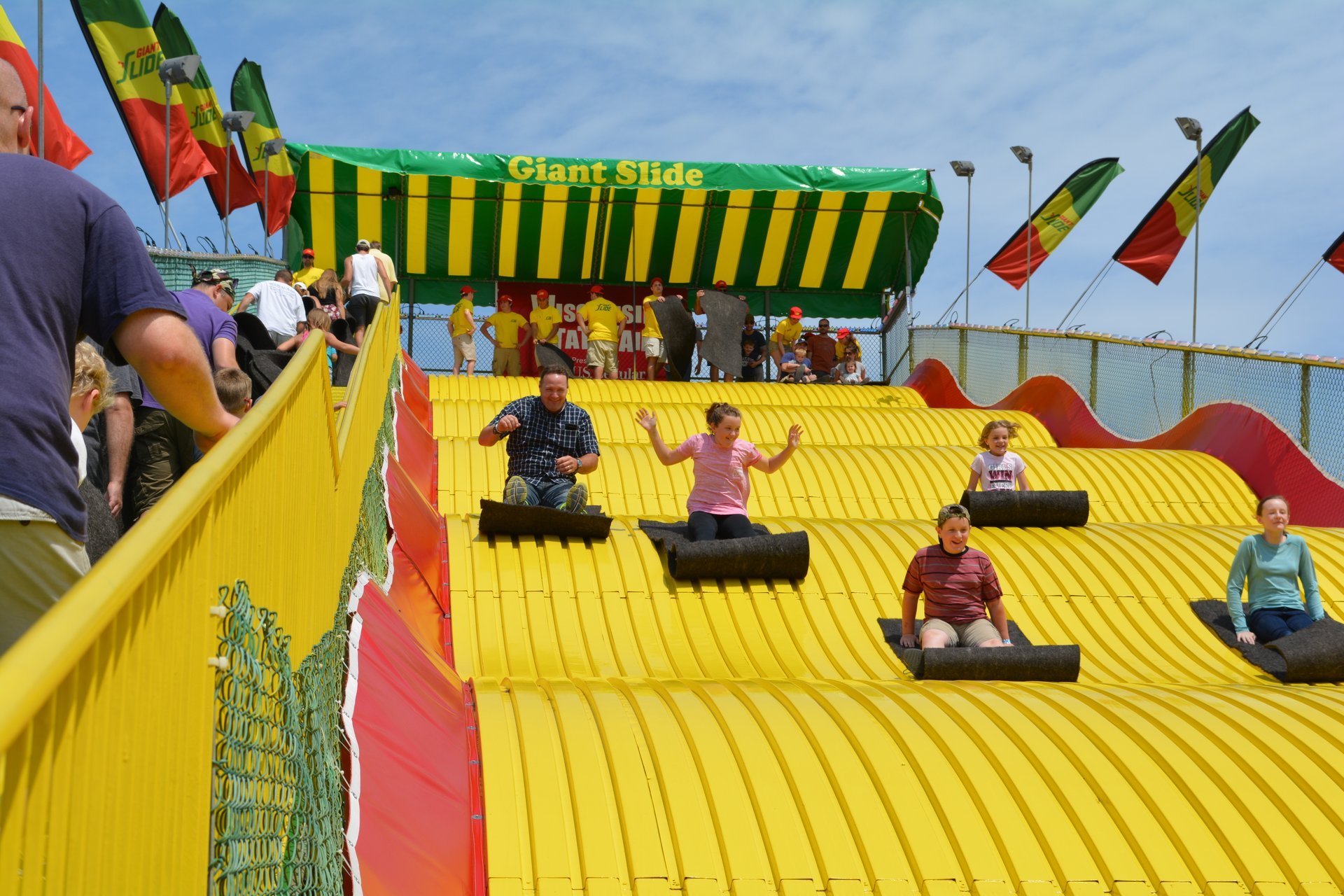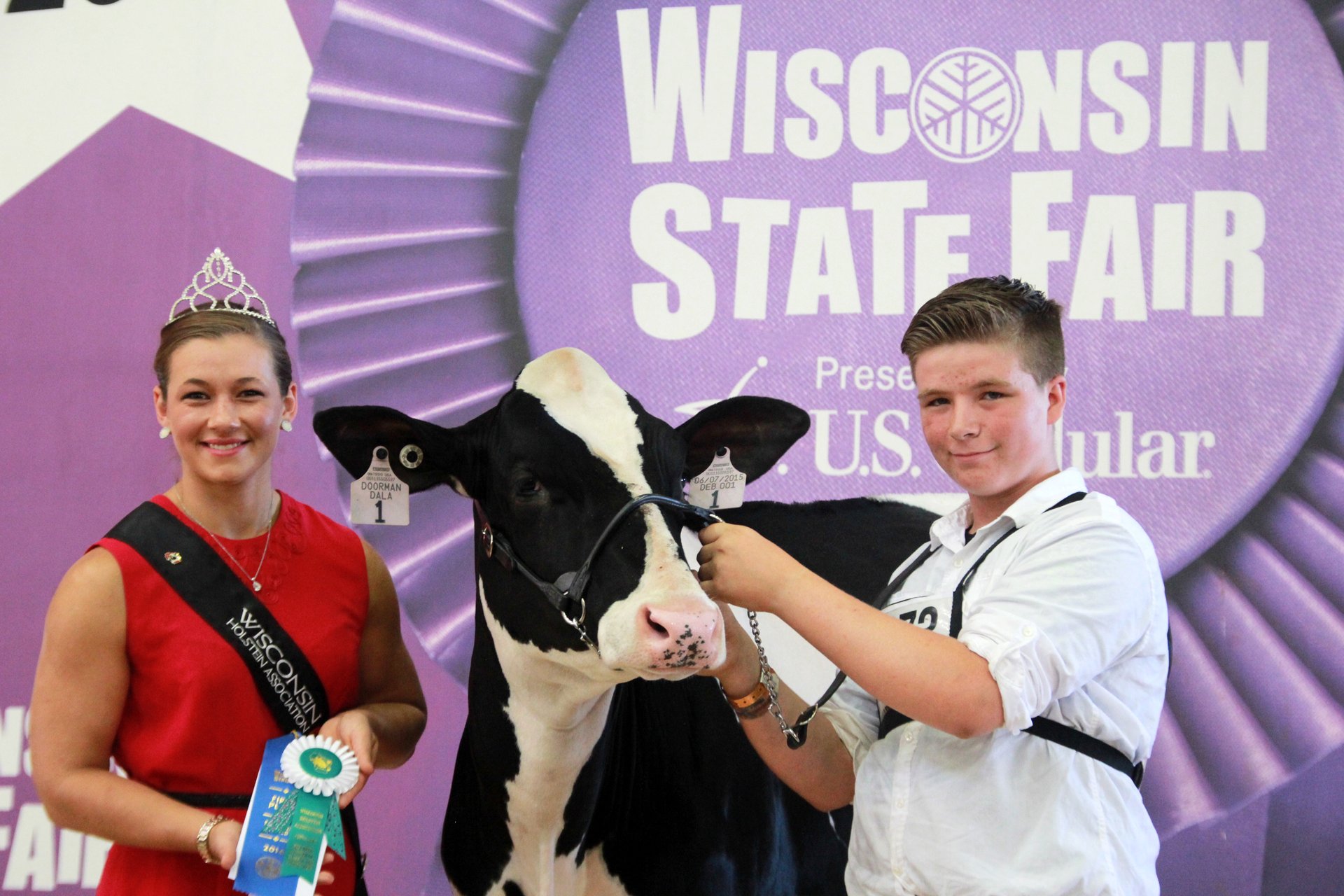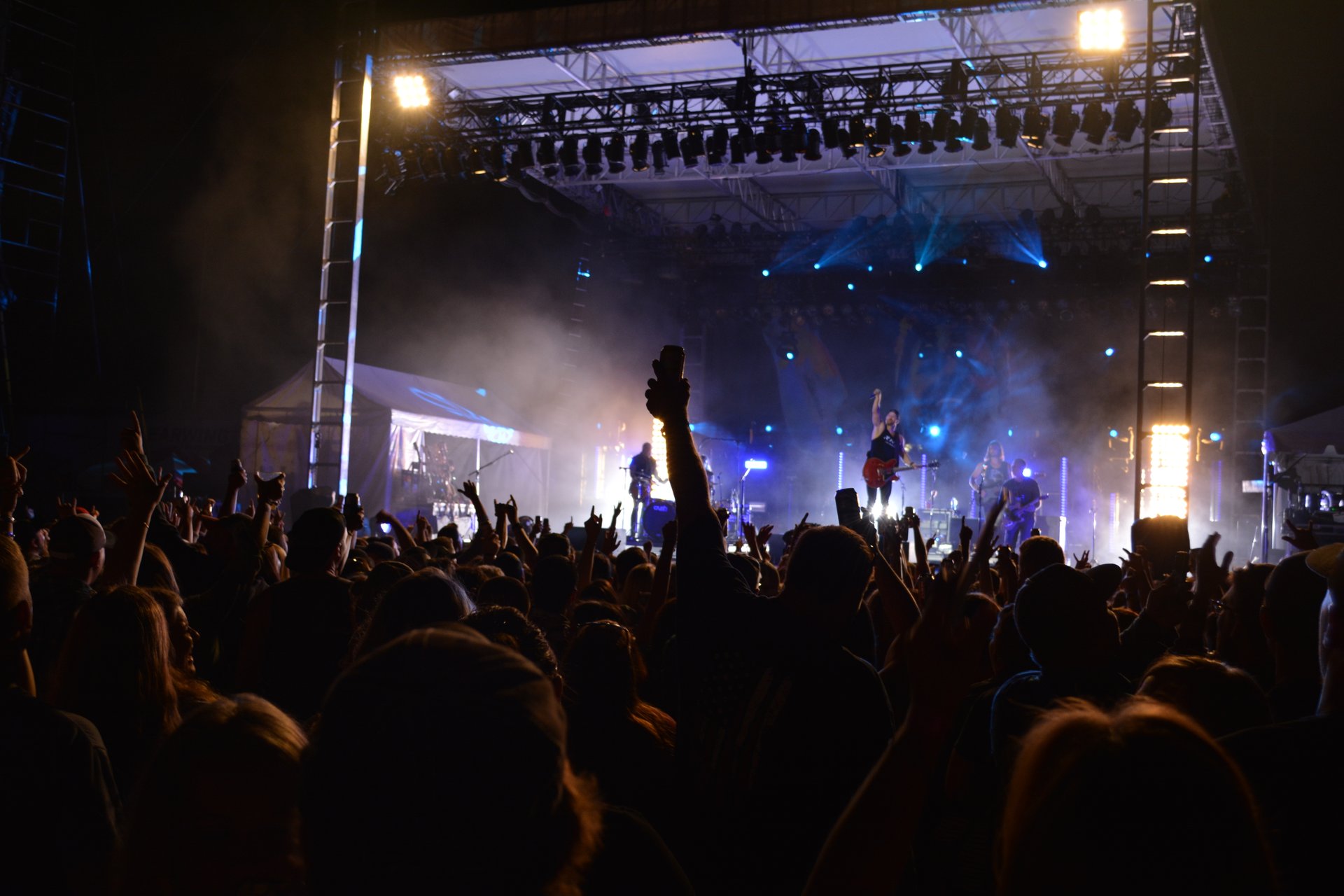 The annual Wisconsin State Fair offers traditional family entertainment for ten days in August. Being the largest agricultural showcase in the state, the Fairgrounds also offer some serious amusement rides and a large game area. Its SpinCity features more than 55 rides and attractions, like swings and a Ferris wheel. 30 stages host the best local bands and national headliners, like Alice Cooper and Bodeans. Not to mention countless street entertainers, magicians, acrobats and more.
The Wisconsin State Fair Park is located in West Allis, Wisconsin, a suburb of Milwaukee. It has hosted the Wisconsin State Fair since 1892. The Fair's hours are from 8 a.m. to 11 p.m.
Agriculture is the main emphasis of the Wisconsin State Fair. You can tour the barns, watch cattle shows and auctions. The Wisconsin State Fair is a great place to learn about the state's agricultural past and present.
If you get hungry you can pick from 200 food stands that offer fair favourites such as butter-dripping corn-on-the-cob or deep-fried cheese curds. Each year vendors introduce something new—usually something on-a-stick. Try Memphis Tater Tots, Bacon Jam & Brie Burger, Snickers in a Waffle On-a-Stick and other delicious stuff.
Find hotels and airbnbs near Wisconsin State Fair (Map)