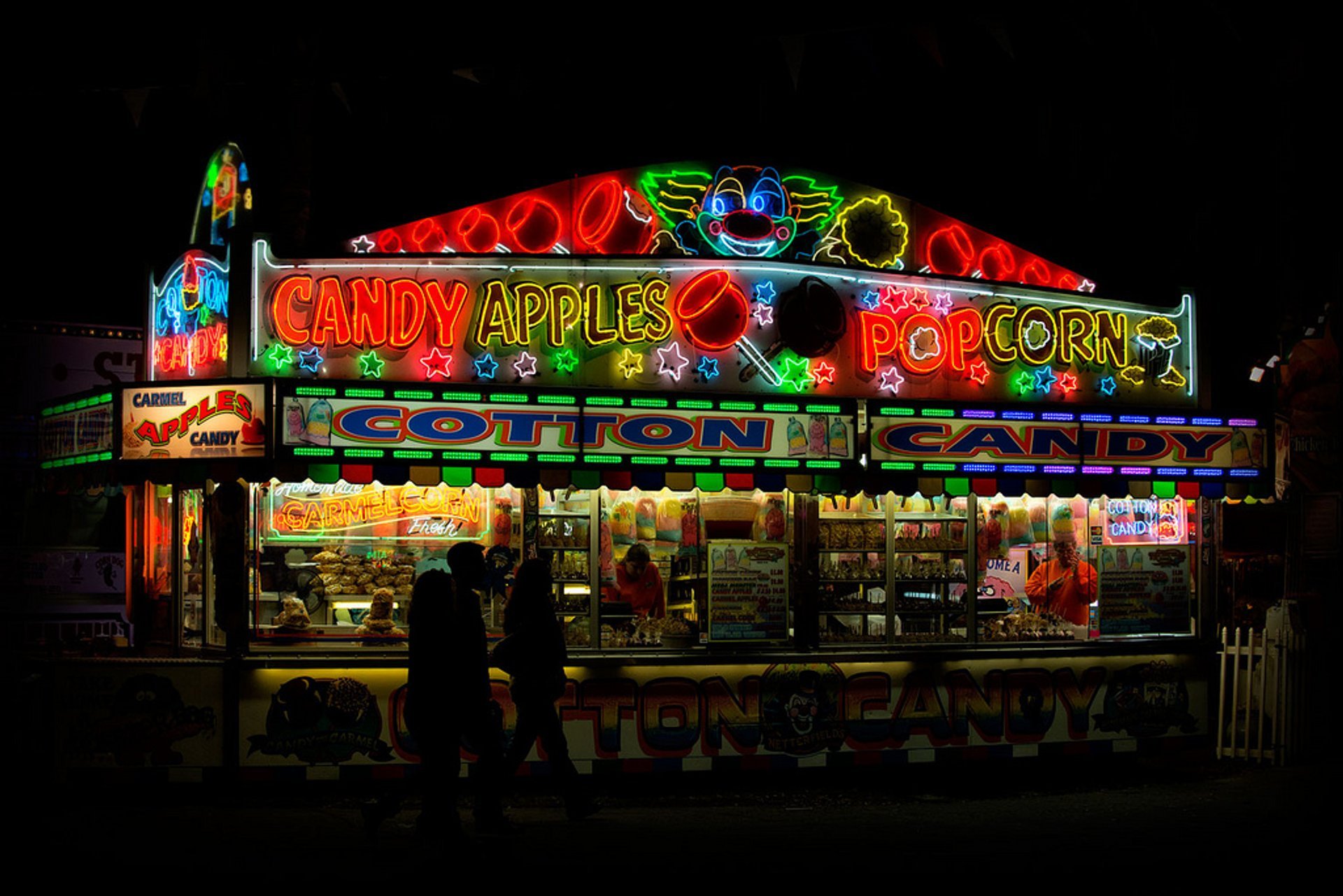 Every February the Florida State Fair attracts up to 500,000 visitors over 11 days. With large exhibits for Aquaculture, Horticulture, Woodcarving, and Needlework—the fair has preserved its agricultural character with cattle contests, a contest for the best pie and the most beautiful quilt. The Fair also holds competitions in fine arts and crafts and agricultural competitions of all kinds. Check out the live shark exhibit and a mechanical bull. The Midway offers thrilling rides for the young and old.
Don't forget about the famous fair favourite foods such as the Pizza Cone, Redneck Burger, Bacon Ice Cream, Bacon Chocolate and more.
The Florida State Fairgrounds is located on U.S. Highway 301 North in Tampa, Florida. It includes indoor and outdoor exhibits, rides and shows. Competitions and food oddities are definitely the favourites among the public.
In 1904, the fair started as the South Florida Fair was held in downtown Tampa and was later renamed the Mid-Winter Festival. The attractions were quite basic and included 5 races to bet on and some agricultural exhibits.
Find hotels and airbnbs near Florida State Fair (Map)
Florida State Fair Featured in