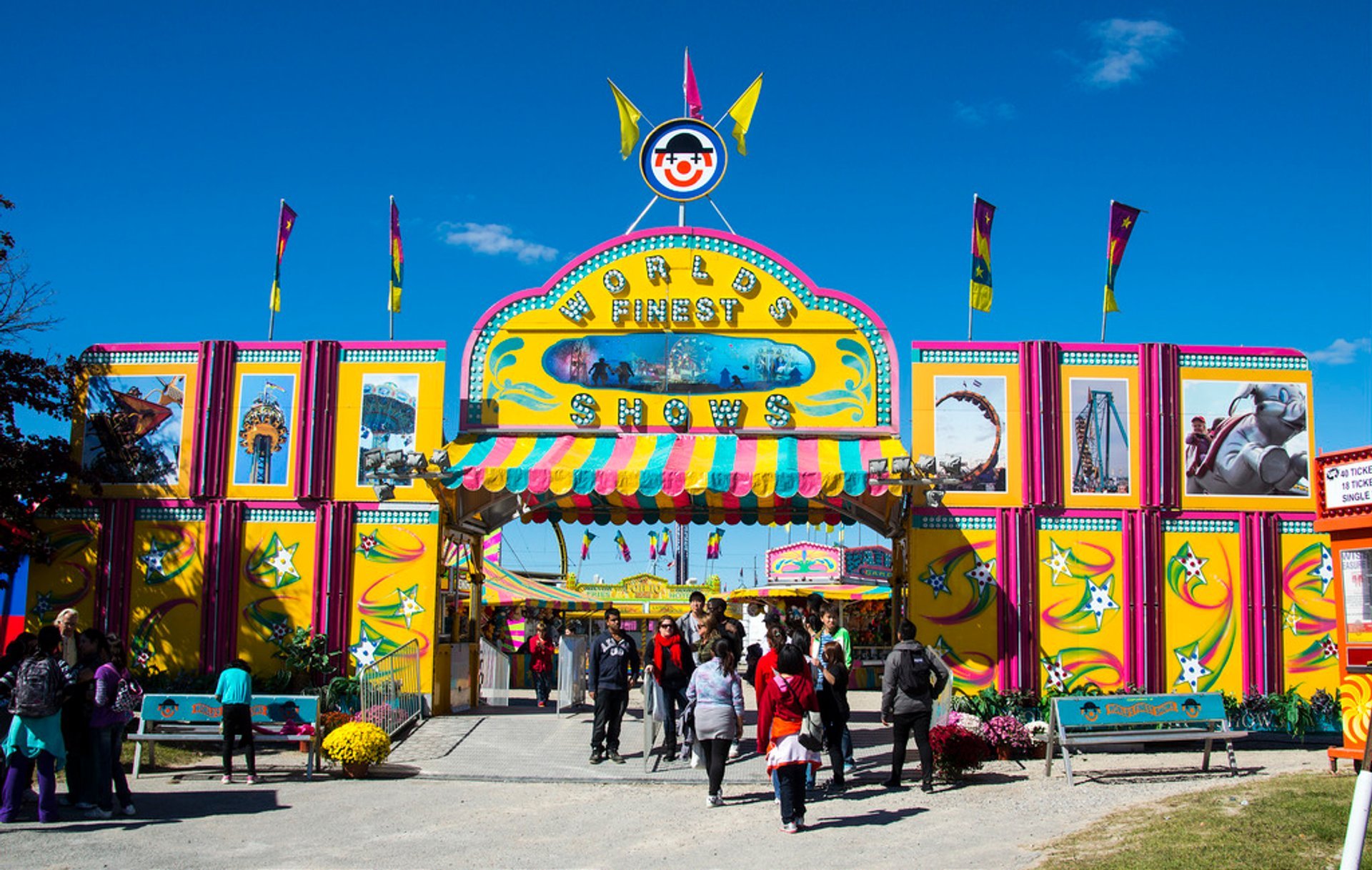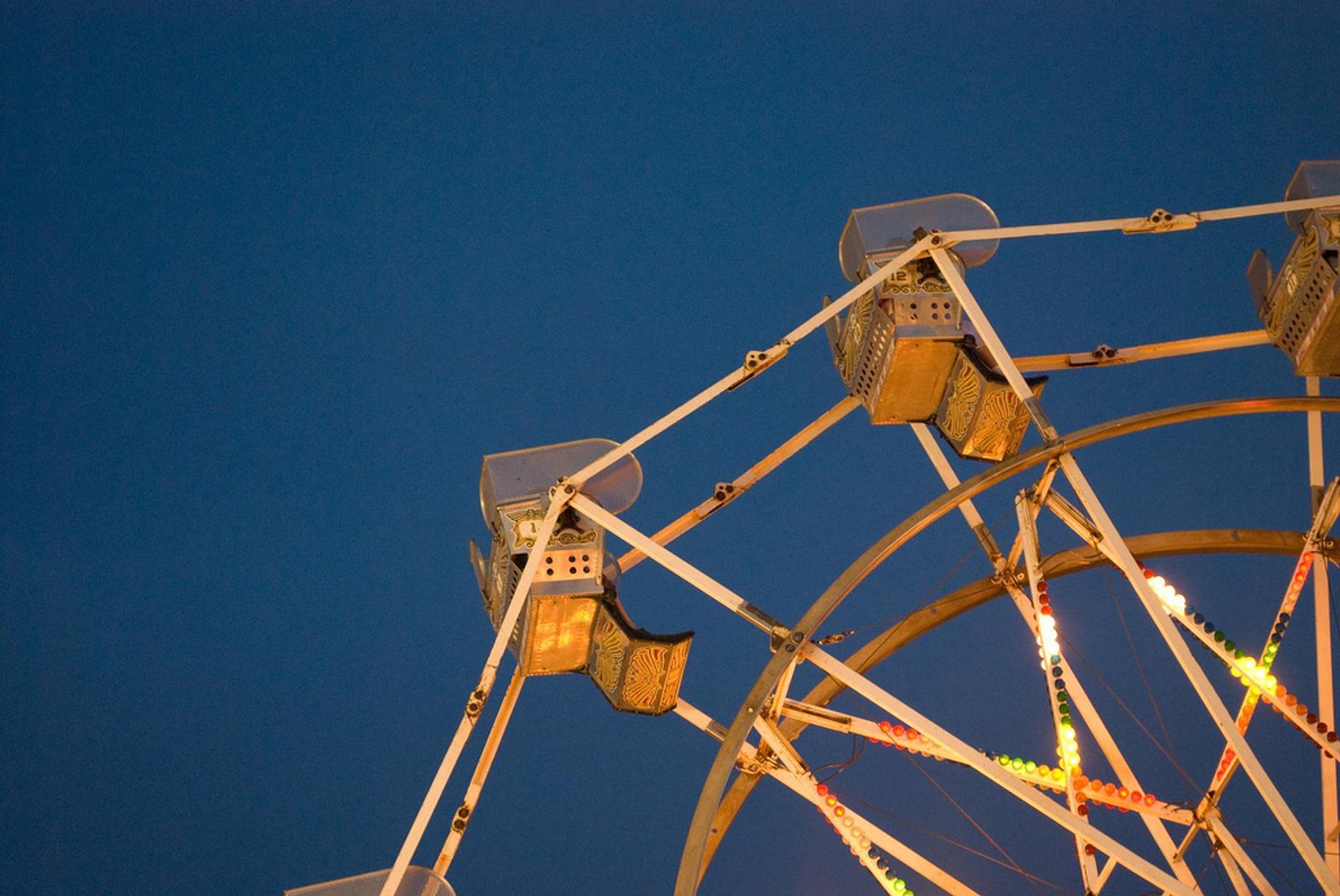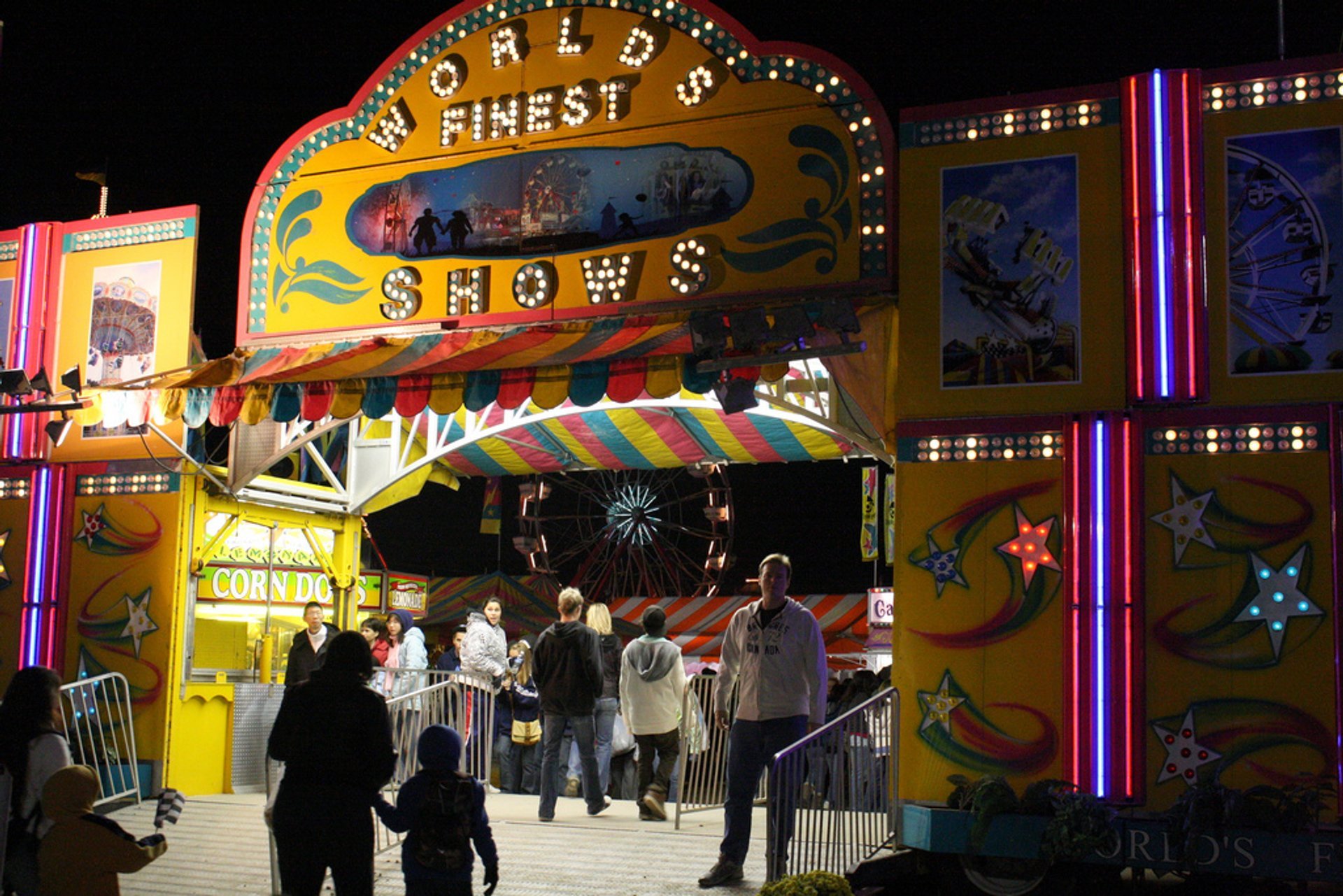 Every fall for four days the town of Markham hosts one of Canada's favorite entertainments. Markham Fair has been held since 1844 by Ontario and East York agricultural society. The fair takes place at Markham Fairgrounds on the weekend right before Thanksgiving, attracting about 80,000 visitors.
Traditional entertainment includes horse pull, demolition derby, tractor pull, and displays of farm animals. Midway Rides by World's Finest Shows provide lots of fun and excitement. Monster Truck Madness is held on Sunday. Old MacDonald's Farm—Animal Displays is an excellent activity for kids. Heavy Horse Show features the six-horse hitch class. Also, you can shop for crafts, pies, quilts, and more.
The fair still has considerable agricultural and trade significance. More than 3,000 exhibitors showcase about 12,000 items that are judged and displayed for all to see. The fair promotes honest competition and entrepreneurship, providing an opportunity for the farmers to show fruits of their labor. With over 700 volunteers working at the Markham Fair, it makes it the biggest community-based volunteer organization in Canada.
Find hotels and airbnbs near Markham Fair (Map)