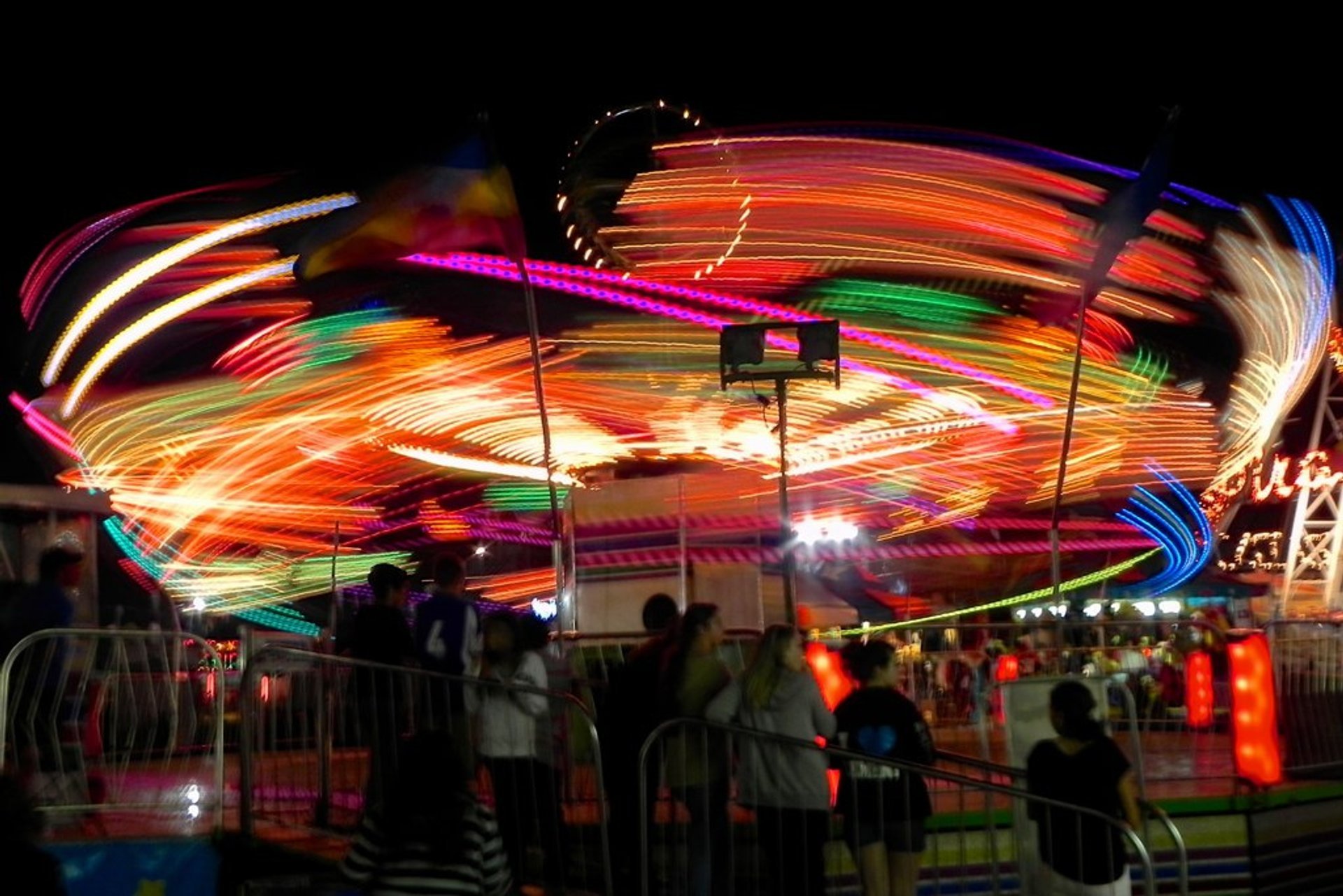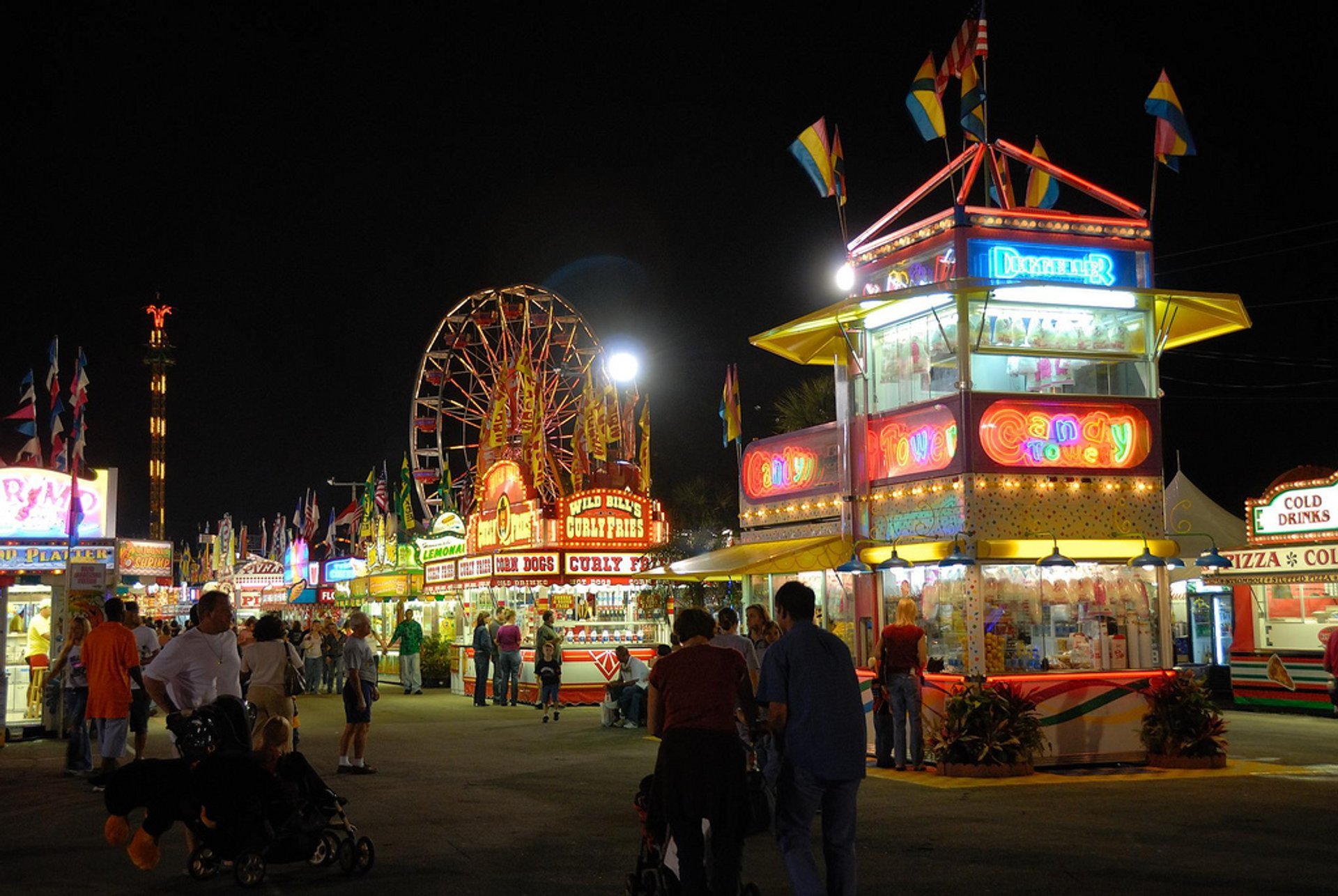 South Florida Fair
Featured in
This annual 17-day-long fair takes place in West Palm Beach. Featuring a midway of concessions, games, rides, and themed exhibition halls, it attracts over 500,000 people each year. It is huge, amazing, must-do and packed with action, music, food, drinks, fun. Visitors get top-level entertainment with four music stages and daily performances.
The fair started as the Palm Beach County Fair in March 1912. Being demolished during the Great Depression, the South Florida Fair stood no chance to be restored due to the attack on Pearl Harbor in 1941. For over ten years the fair failed to find its place when it was moved to the Palm Beach Speedway in 1958, which is still the current location.
Over the past years, the annual fair has been stimulating tourism as well as, the cultural and educational interest of the residents of Palm Beach. "New England," "Tales of the American West," "Party with the Animals," Hollywood," "Having a Ball" and so on were showcased in previous fairs. One of the most significant aspects of the annual fair is its livestock and agricultural exhibits, which provide a vast variety of such shows.
There is also a history park on the northeastern corner of the property, called Yesteryear Village. It showcases artifacts and buildings from more than a millennium ago, from the 1850s to the 1950s. It exhibits a large collection of original and replicated constructions, including a general store, a farm, an old school, a church​​, a blacksmith shop, a fire department, and the famed Riddle House.
Find hotels and airbnbs near South Florida Fair (Map)
South Florida Fair
Featured in