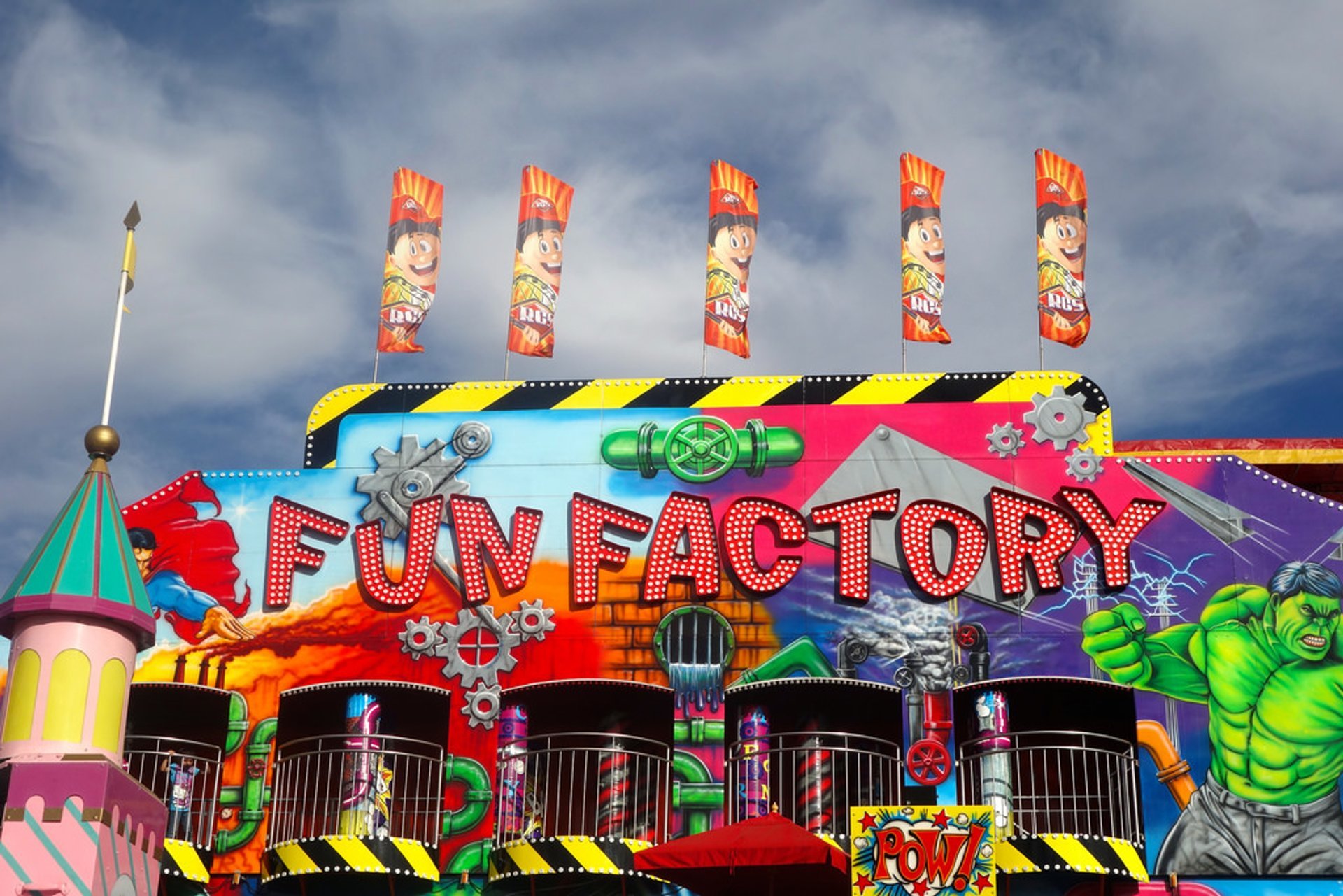 The Arizona State Fair is an annual event, which is held every October. The Arizona State Fairground is located at Veterans Memorial Coliseum, on McDowell Rd., in Phoenix. The fair is famous for its La Grande Wheel, which is the largest transportable Ferris Wheel in the world. If you aren't afraid to look down 40 metres, take a ride and check out a bird's-eye view of the fairgrounds. The fair hours are from noon to 9 p.m. on weekdays and from 11 a.m. to 9 p.m. on weekends. The admission price is $10.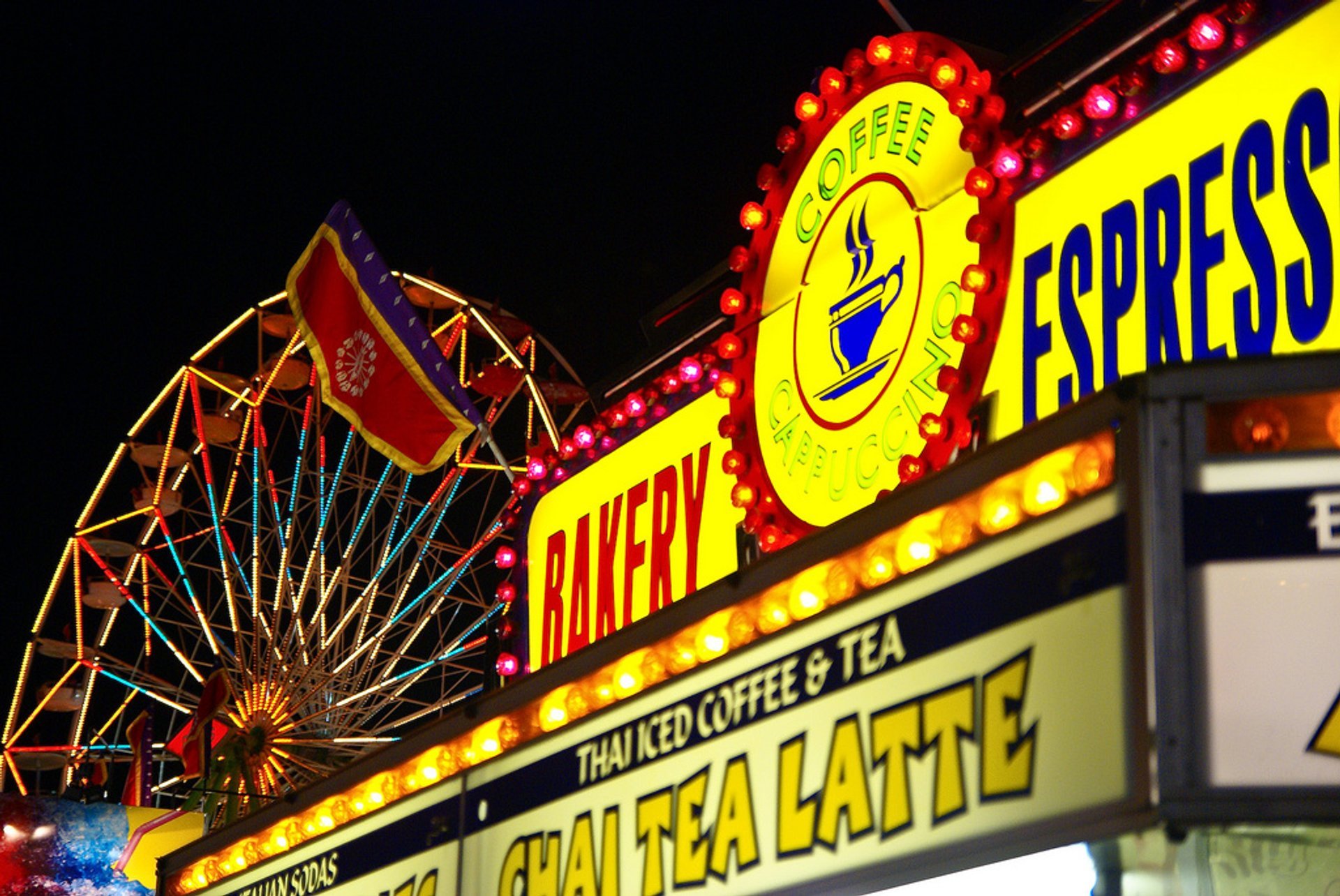 The Arizona State Fair, attended by about a million people every year, has 75 amusement rides, 110 food booths and 300 commercial vendors. It's one of the top five fairs in the country. The concerts at the Fair often feature big stars of country music and great rock bands. The past has hosted musicians such as Bob Dylan, ZZ Top, Sheryl Crow, Meat Loaf, Slayer and Megadeth.
The Arizona State Fair was first held in 1884, during the cotton crop failure, the Great Depression, and World Wars there was a an interruption in service. It has been held every year, since 1946. The fair first took place by the banks of the Salt River, the main attractions were horse or mule races and agriculture exhibits. The fairgrounds also host Maricopa County Fair, the Arizona National Livestock Show, the Maricopa Home and Garden Show.
Find hotels and airbnbs near Arizona State Fair (Map)
Arizona State Fair Featured in