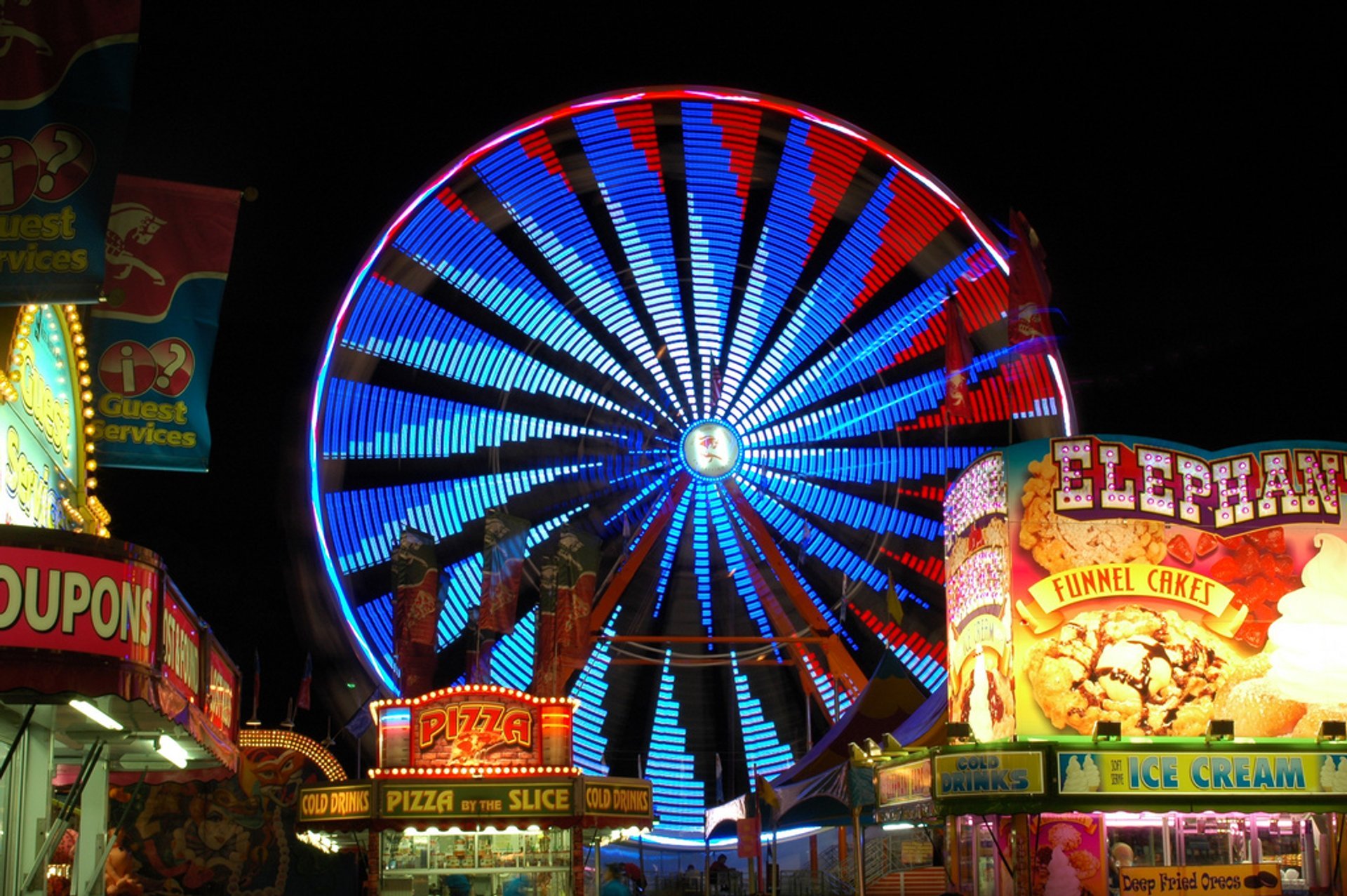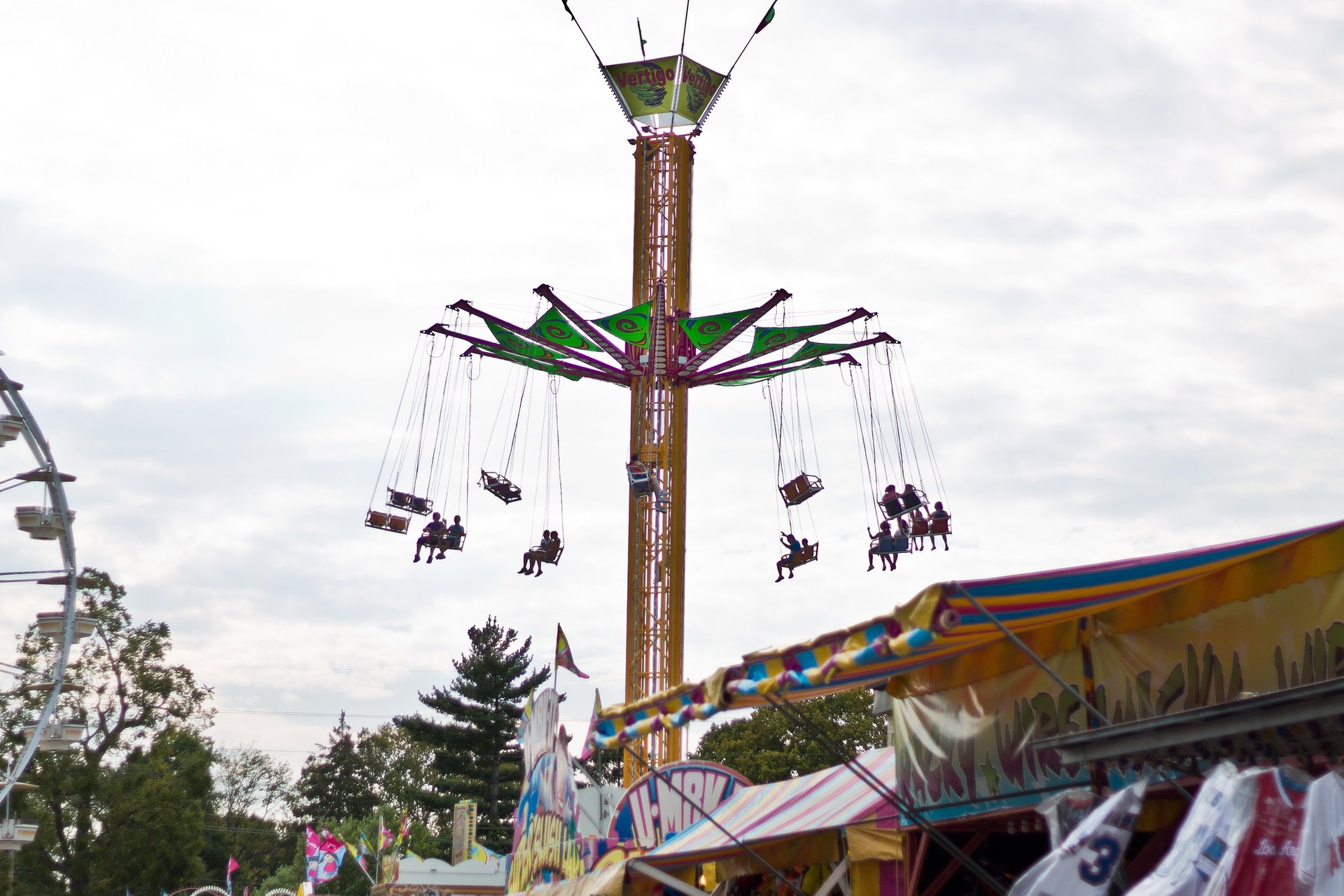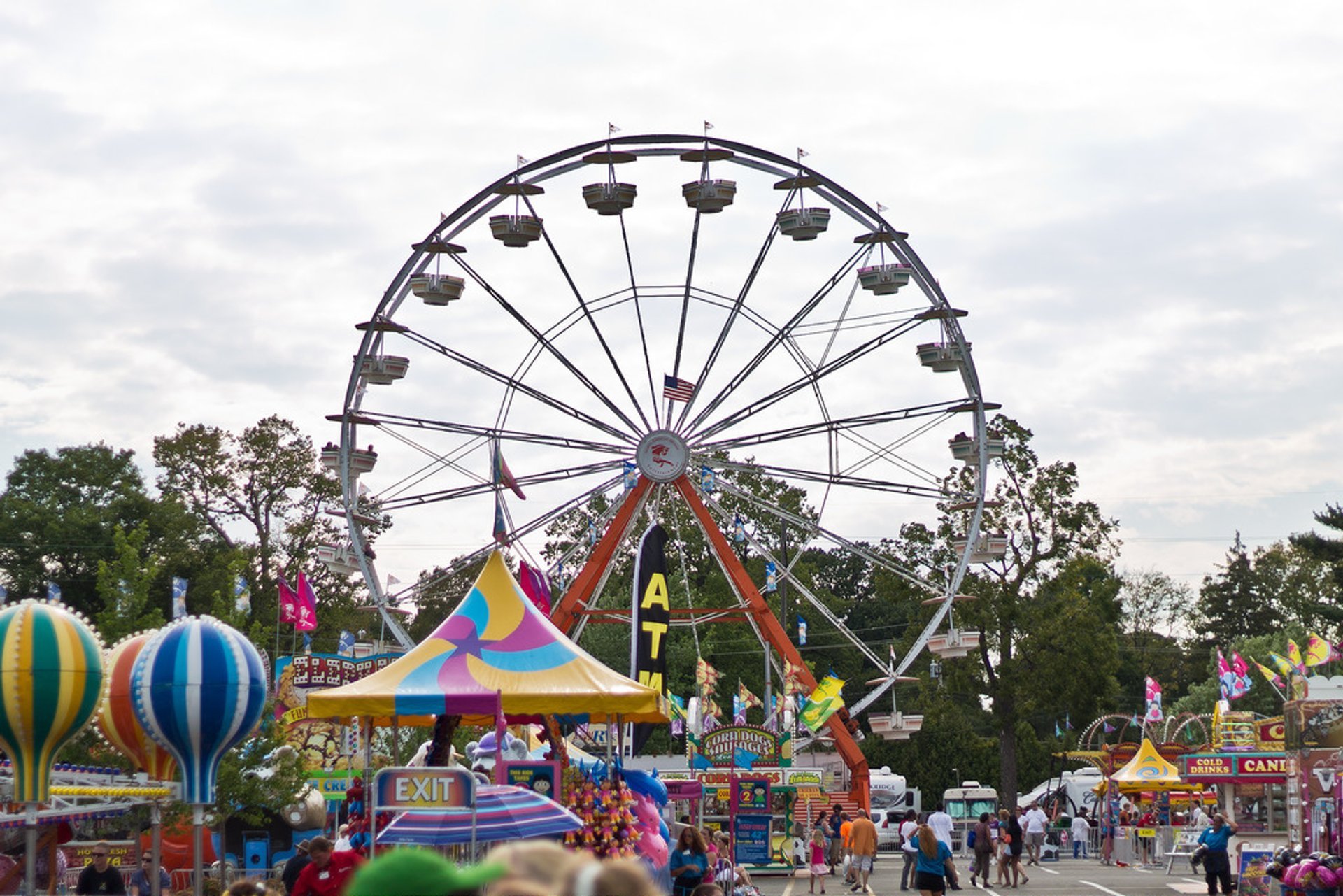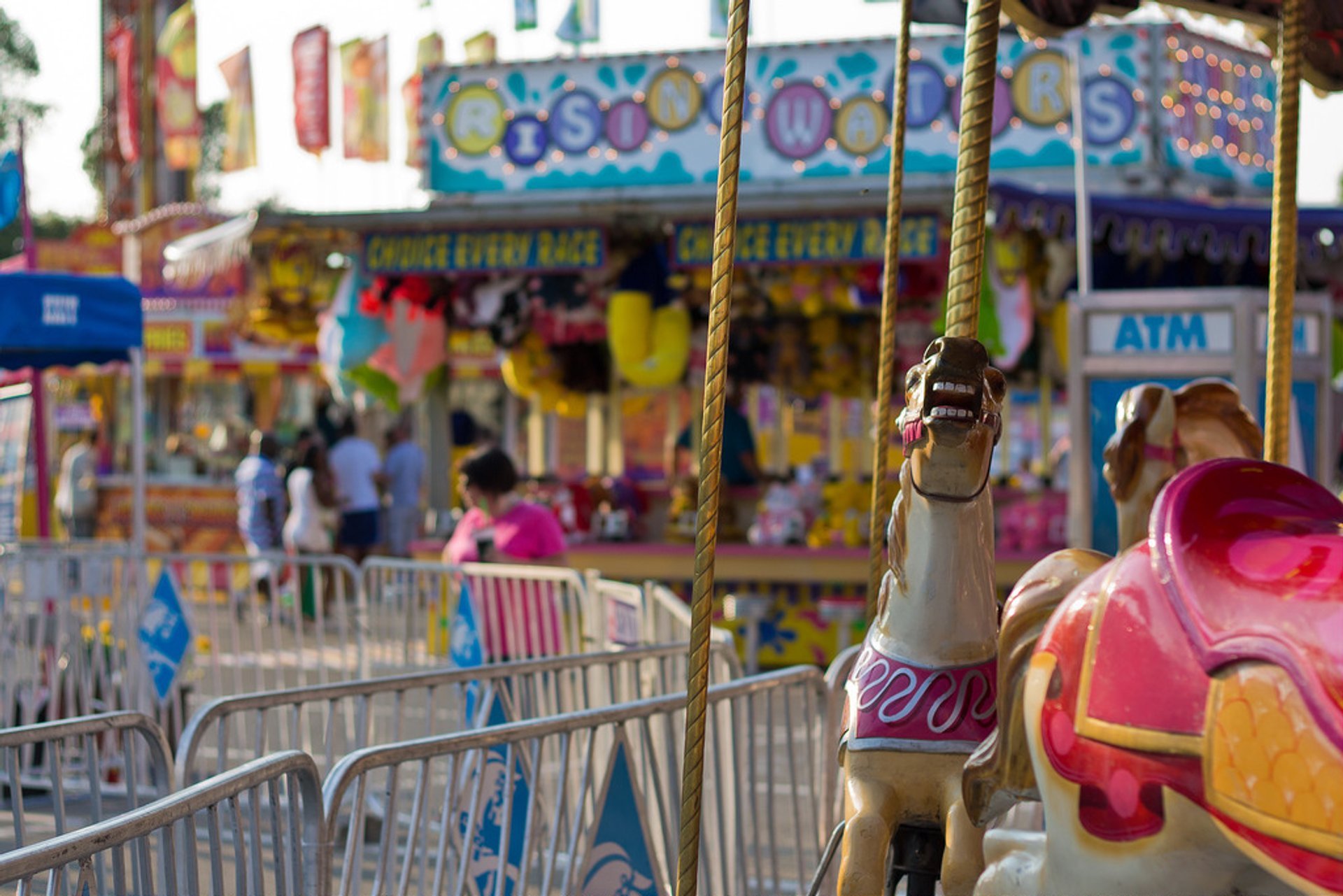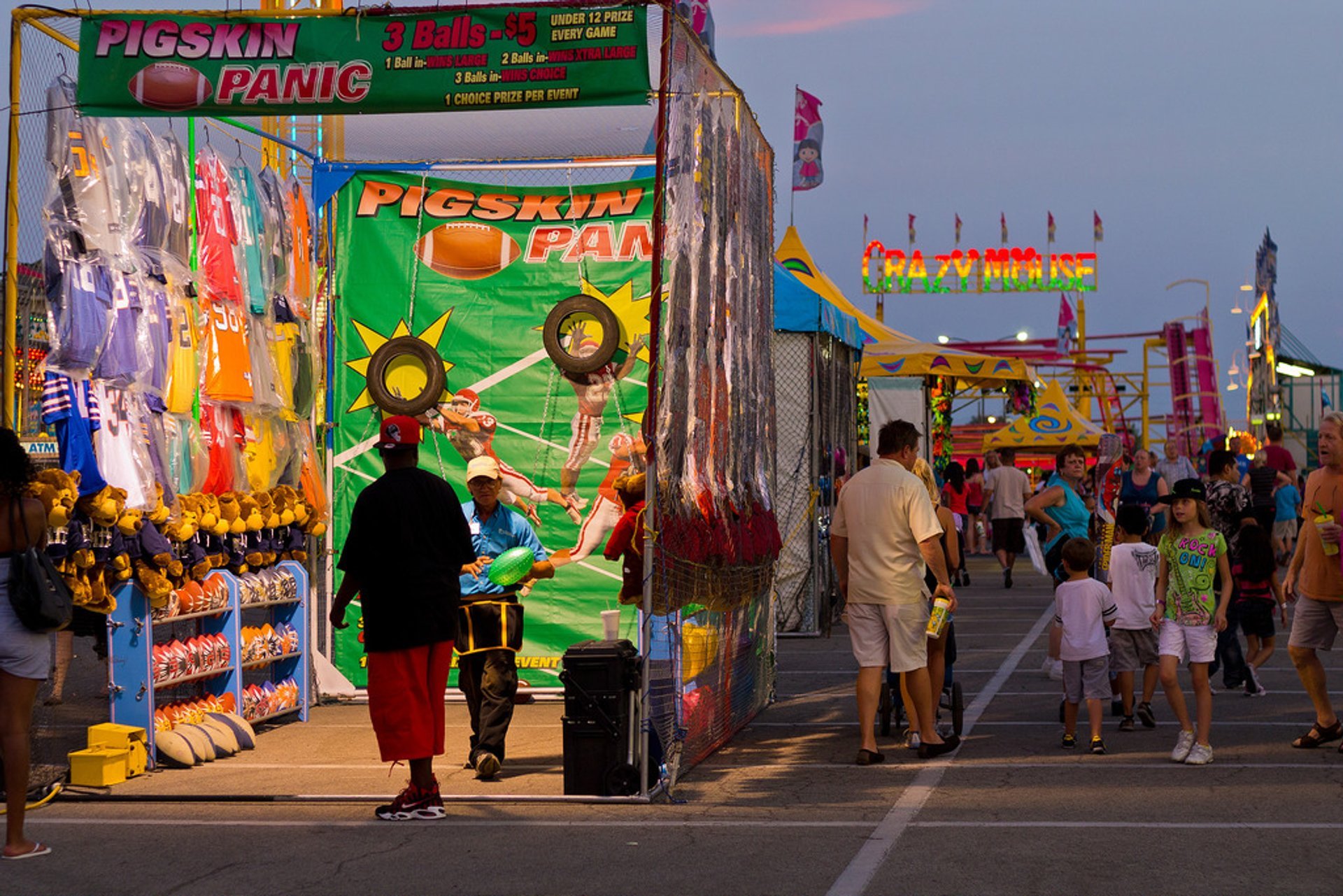 Every August, the Indiana State Fair takes place in Indianapolis at the northwest corner of 38th Street and Fall Creek Parkway. The largest and most significant premise at the fairgrounds is the Indiana Farmers Coliseum. During each edition, the Indiana State Fair hosts a few competitions. The 4-H–the largest youth development program in the USA, a large participation in the fair, with various competitions held for young 4-H members. There are also art contests, hot air balloon races, and a marching band contest, not to mention numerous agricultural competitions. The oval track of the fairgrounds also hosts auto races.
The Indiana State Fair hours are 8 a.m.-9 p.m. on Sunday through Thursday, on Friday and Saturday it is open until 9:30 p.m. General admission tickets are $13.
Concerts at the Indiana State Fair have featured many national and international stars. The most famous gig took place in 1964 when The Beatles performed two shows to 30,000 people. In 1989, New Kids on the Block gathered a slightly lesser crowd of 18,500. At present, the fair also hosts many Latino stars for Indiana's Hispanic population.
One of the most loved sections of the fair is the Midway, full of rides and games of all kinds. Unlimited ride wristbands are sold online for about $20 or at the entrance for $30. Visitors can also purchase individual ride tickets for $1.25 each, some rides require multiple tickets. The rides usually operate from noon until 10 p.m, so there is plenty of time to try them all.
The history of the fair dates back to 1852 when the first event was held on the grounds of Military Park. Indiana became the sixth state to hold an agricultural fair. In 1919, President Woodrow Wilson gave a speech here known as "Big Thursday." It was also attended by other US Presidents.
Practical info
Is the Indiana State Fair canceled?
In 2020, the traditional Indiana State Fair has been canceled. But the Indiana State Fair Board announced that a modified State Fair 4-H Livestock Show with additional activities will take place on the State Fairgrounds in August, 2020. Show more
Where is the Indiana State Fair held?
The fair takes place on the State Fairgrounds, 1202 E 38th St, Indianapolis, Indiana. Show more
External Resources
Ask a question
Find hotels and airbnbs near Indiana State Fair (Map)