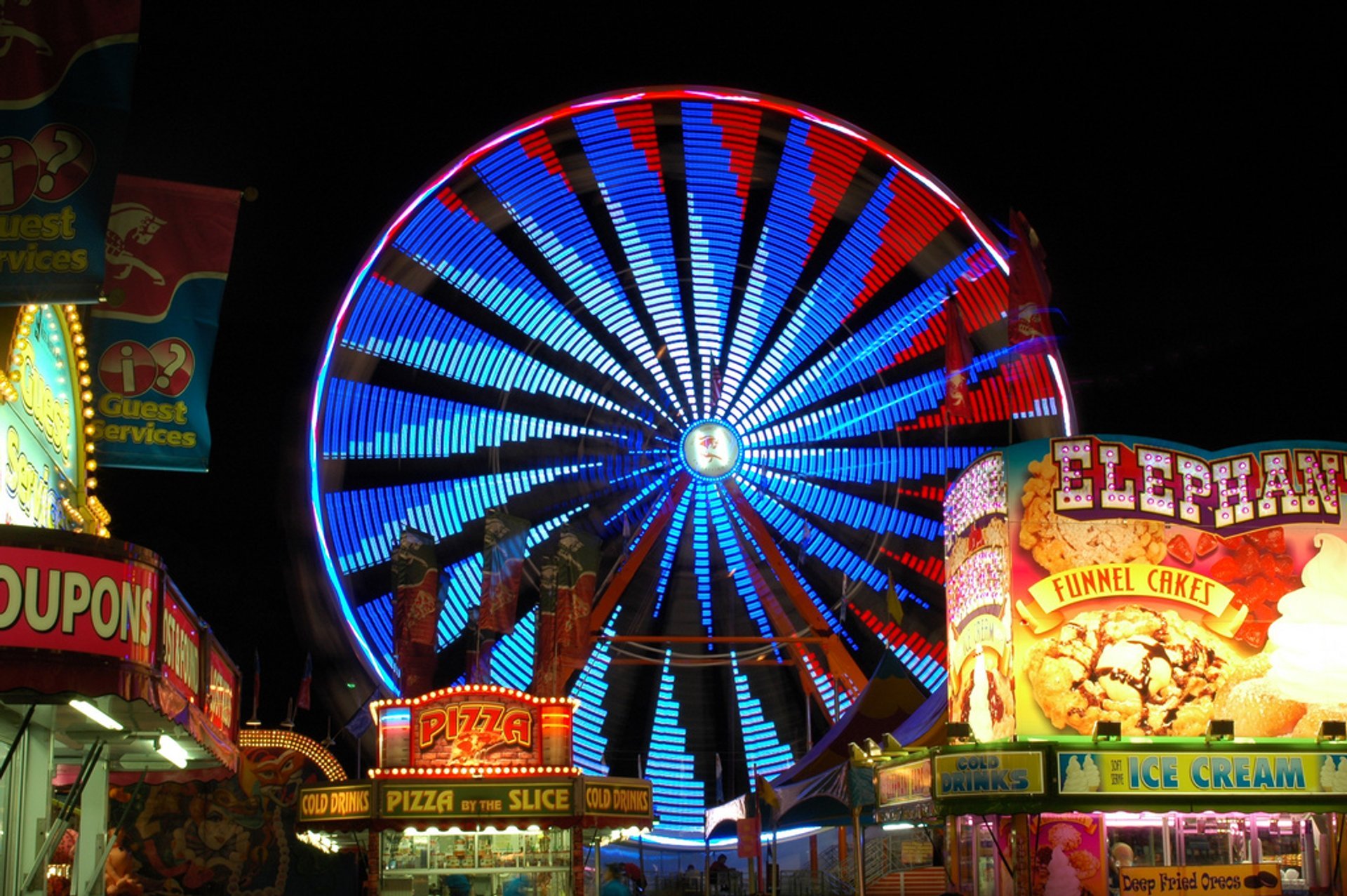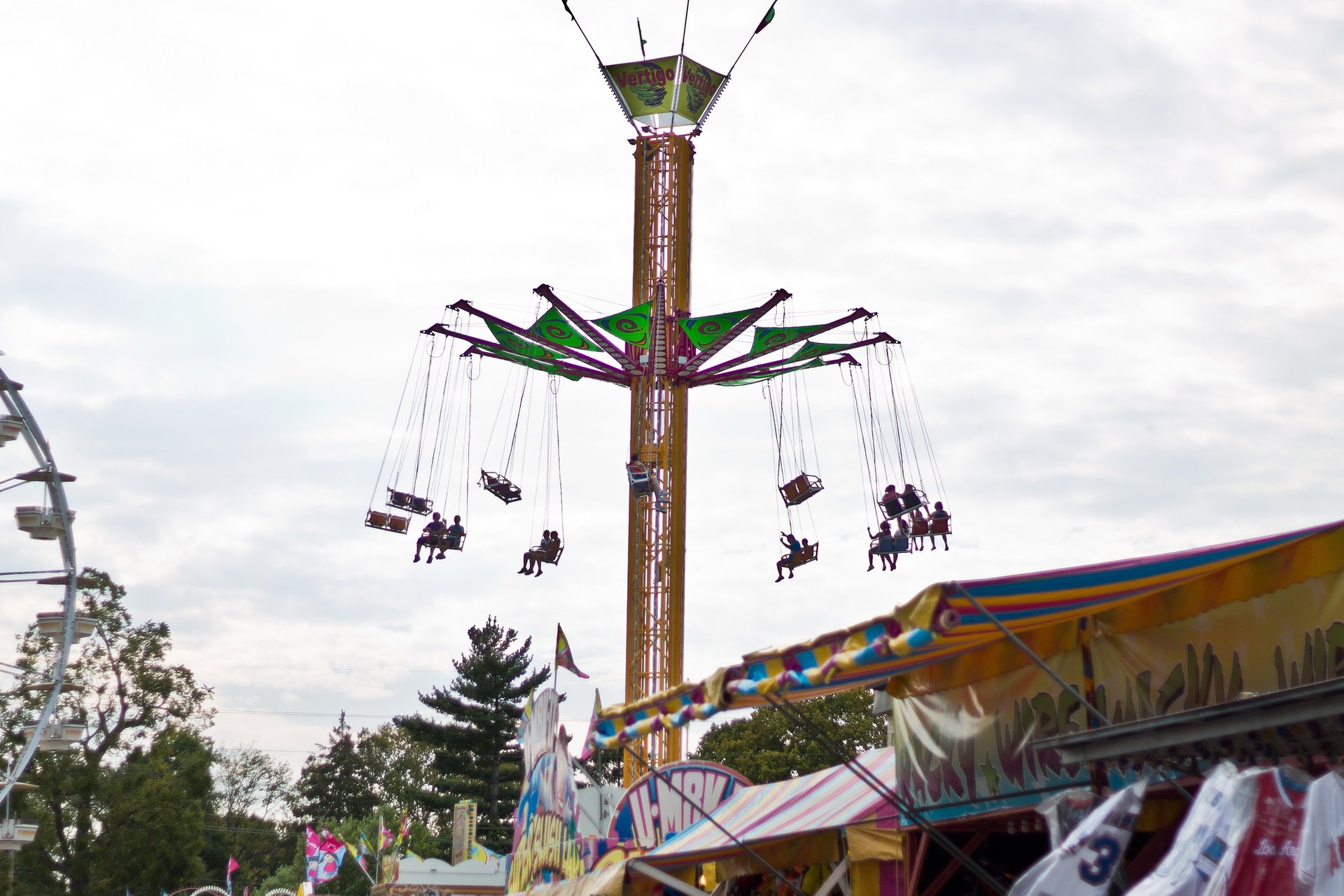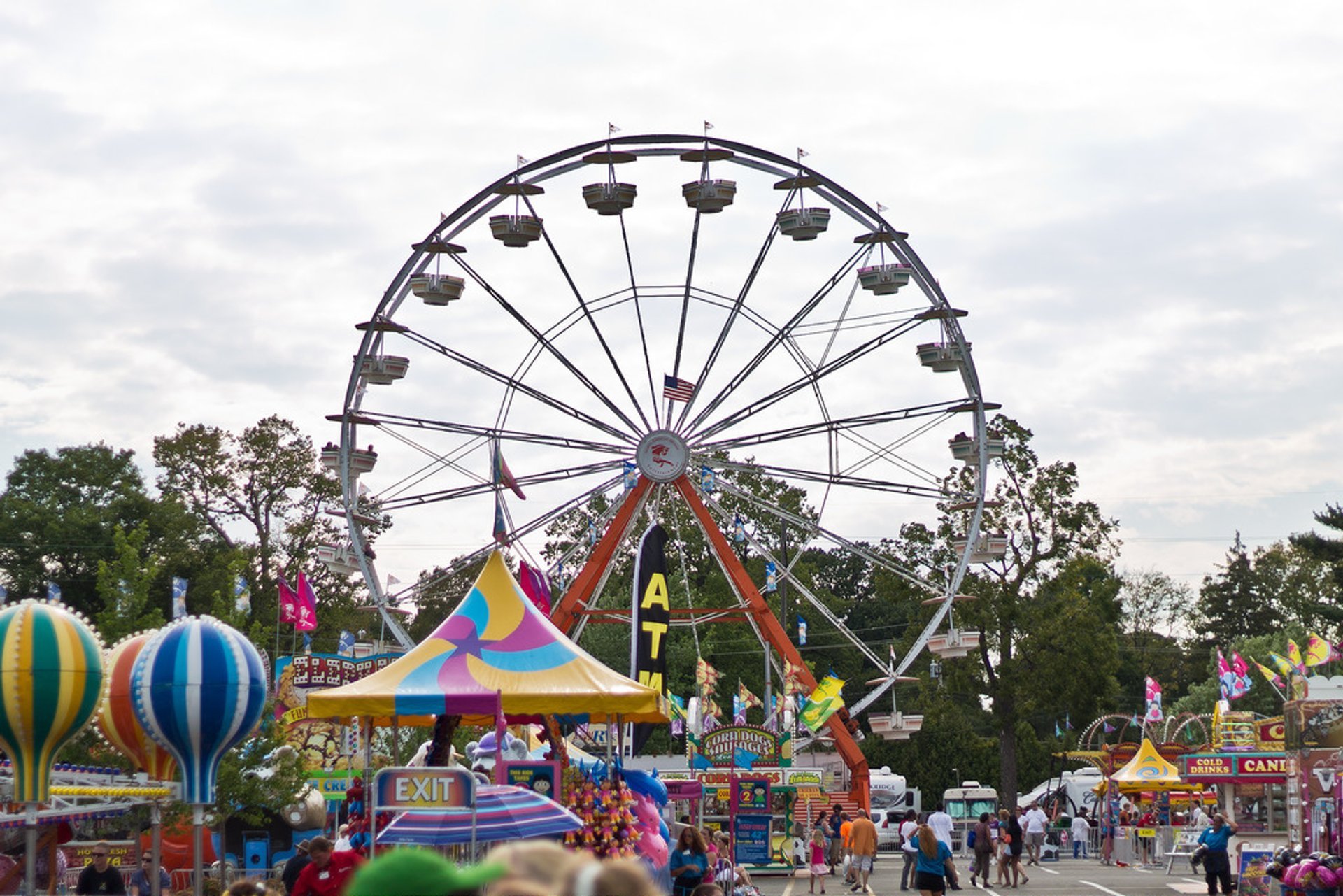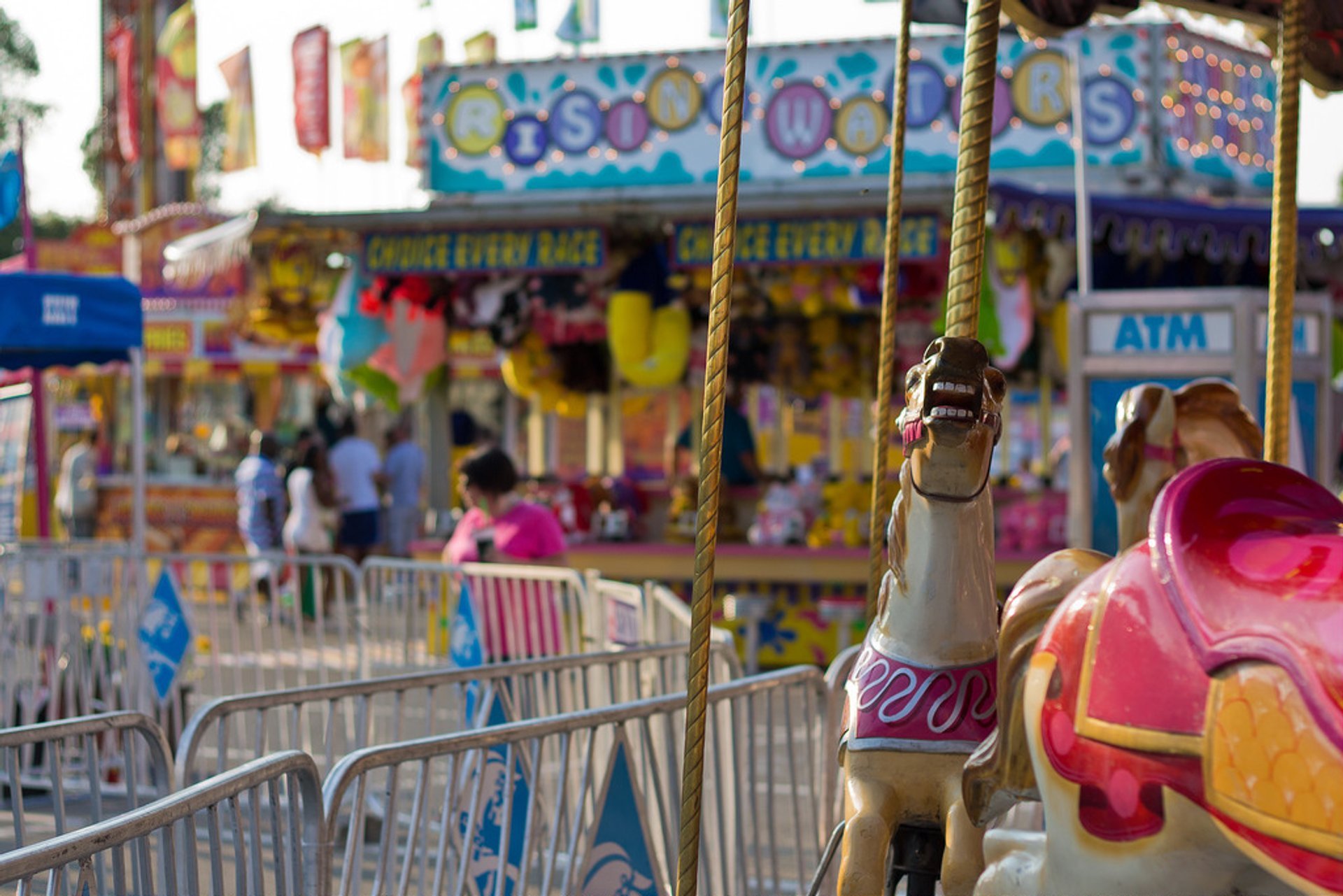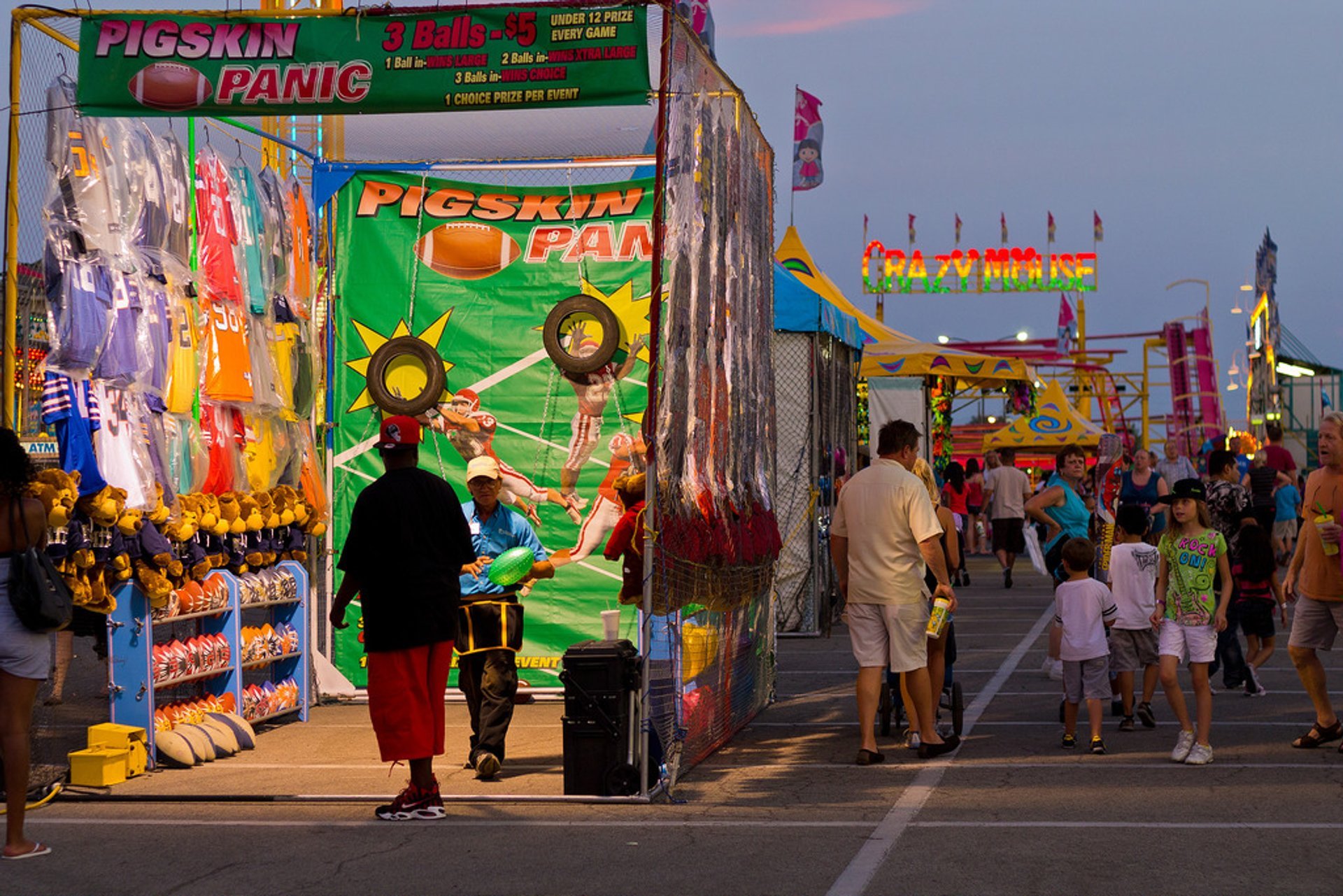 Ogni agosto, l'Indiana State Fair si svolge a Indianapolis all'angolo nord-ovest della 38th Street e Fall Creek Parkway. La premessa più grande e significativa al campo fieristico è il Indiana Farmers Coliseum. Durante ogni edizione, l'Indiana State Fair ospita alcuni concorsi. Il 4-H – il più grande programma di sviluppo giovanile negli Stati Uniti, una grande partecipazione alla fiera, con vari concorsi tenuti per i giovani 4-H membri. Ci sono anche concorsi d'arte, gare di palloncini ad aria calda, e un concorso di band di marcia, per non parlare di numerosi concorsi agricoli. La pista ovale della fiera ospita anche gare automobilistiche.
Le ore della fiera statale dell'Indiana sono 8 a.m. - 21 p.m. da domenica a giovedì, venerdì e sabato è aperto fino alle 21:30. I biglietti per l'ammissione sono 13 dollari.
Concerti all'Indiana State Fair hanno caratterizzato molte stelle nazionali e internazionali. Il concerto più famoso si è svolto nel 1964 quando The Beatles ha esibito due spettacoli a 30.000 persone. Nel 1989, New Kids on the Block ha raccolto una folla leggermente minore di 18.500 persone. Attualmente, la fiera ospita anche molte stelle latino-americane per la popolazione ispanica dell'Indiana.
Una delle sezioni più amate della fiera è il Midway, pieno di gite e giochi di ogni genere. I braccialetti da corsa illimitati sono venduti online per circa $20 o all'ingresso per $30. I visitatori possono anche acquistare i biglietti individuali di viaggio per $1.25 ciascuno, alcune passeggiate richiedono più biglietti. Le passeggiate di solito funzionano da mezzogiorno fino alle 22, quindi c'è un sacco di tempo per provarli tutti.
La storia della fiera risale al 1852, quando il primo evento si è tenuto sul terreno del Parco Militare. Indiana divenne il sesto stato a tenere una fiera agricola. Nel 1919 il presidente Woodrow Wilson pronunciò un discorso qui noto come "Giovedì grande". E' stato anche partecipato da altri presidenti statunitensi.
Informazioni pratiche
Is the Indiana State Fair canceled?
In 2020, the traditional Indiana State Fair has been canceled. But the Indiana State Fair Board announced that a modified State Fair 4-H Livestock Show with additional activities will take place on the State Fairgrounds in August, 2020. Mostra di più
Where is the Indiana State Fair held?
The fair takes place on the State Fairgrounds, 1202 E 38th St, Indianapolis, Indiana. Mostra di più
Risorse esterne
Fai una domanda
Trova hotel e airbnb vicino a Fiera statale dell'Indiana (Indiana State Fair) (Mappa)