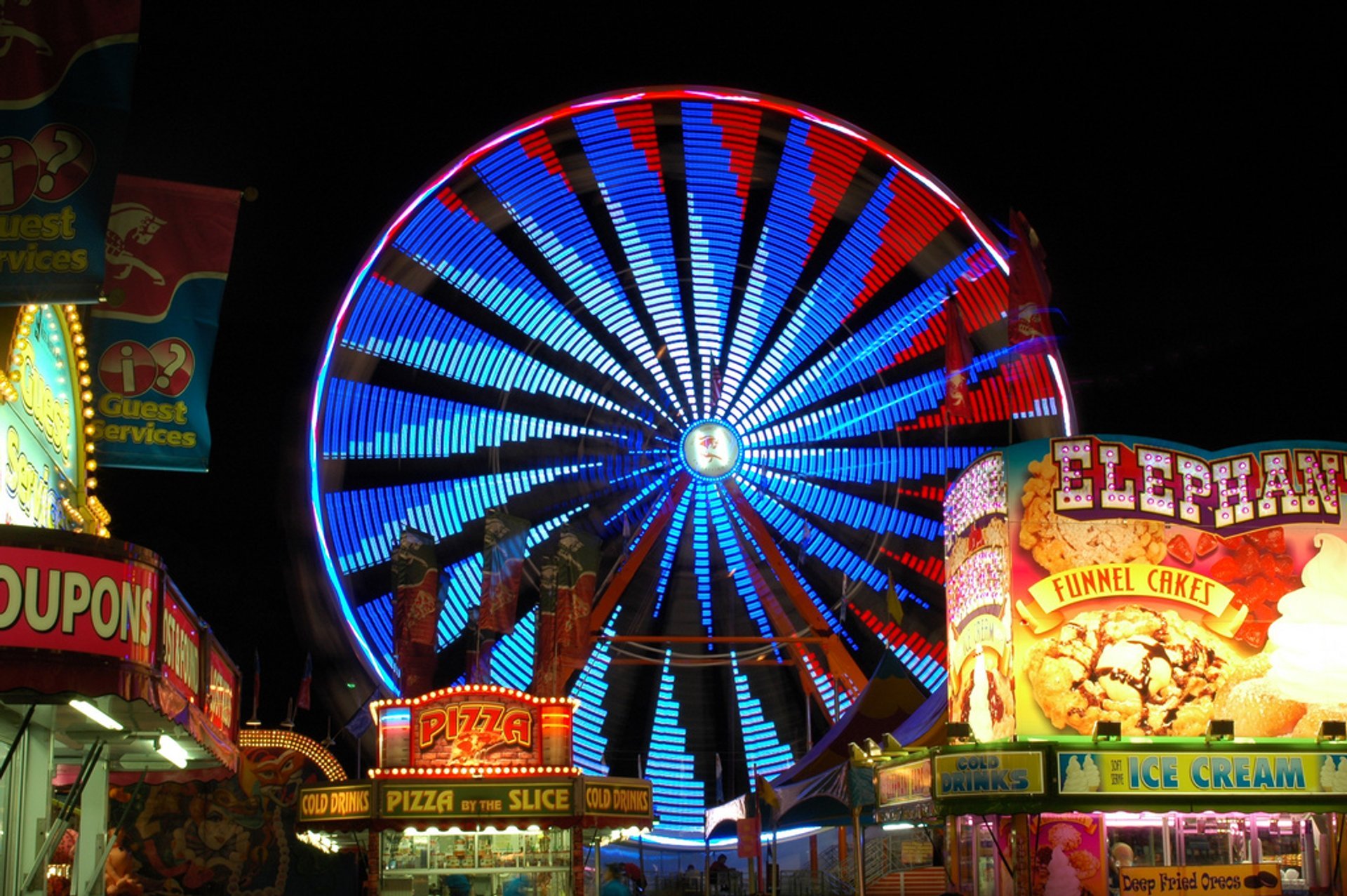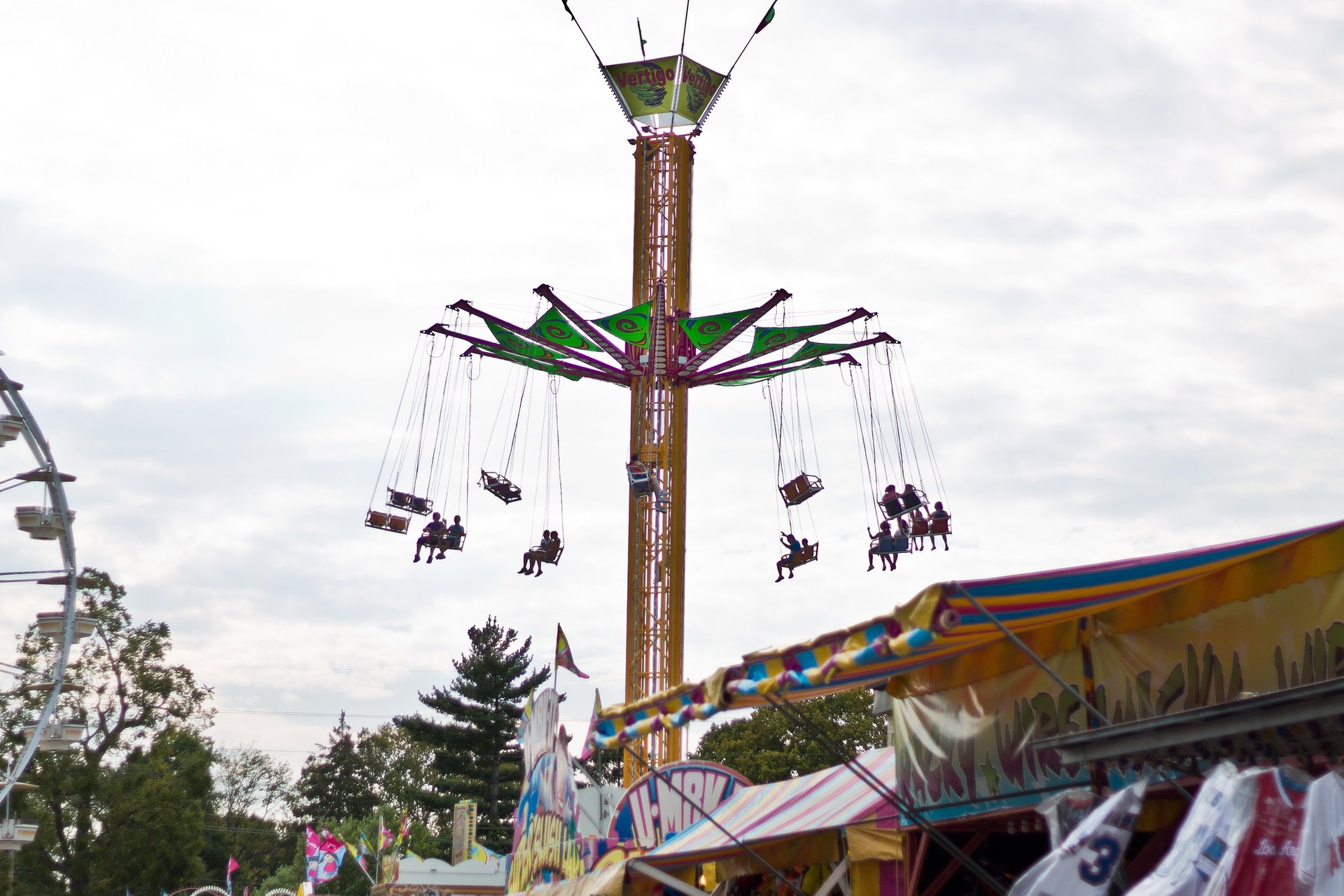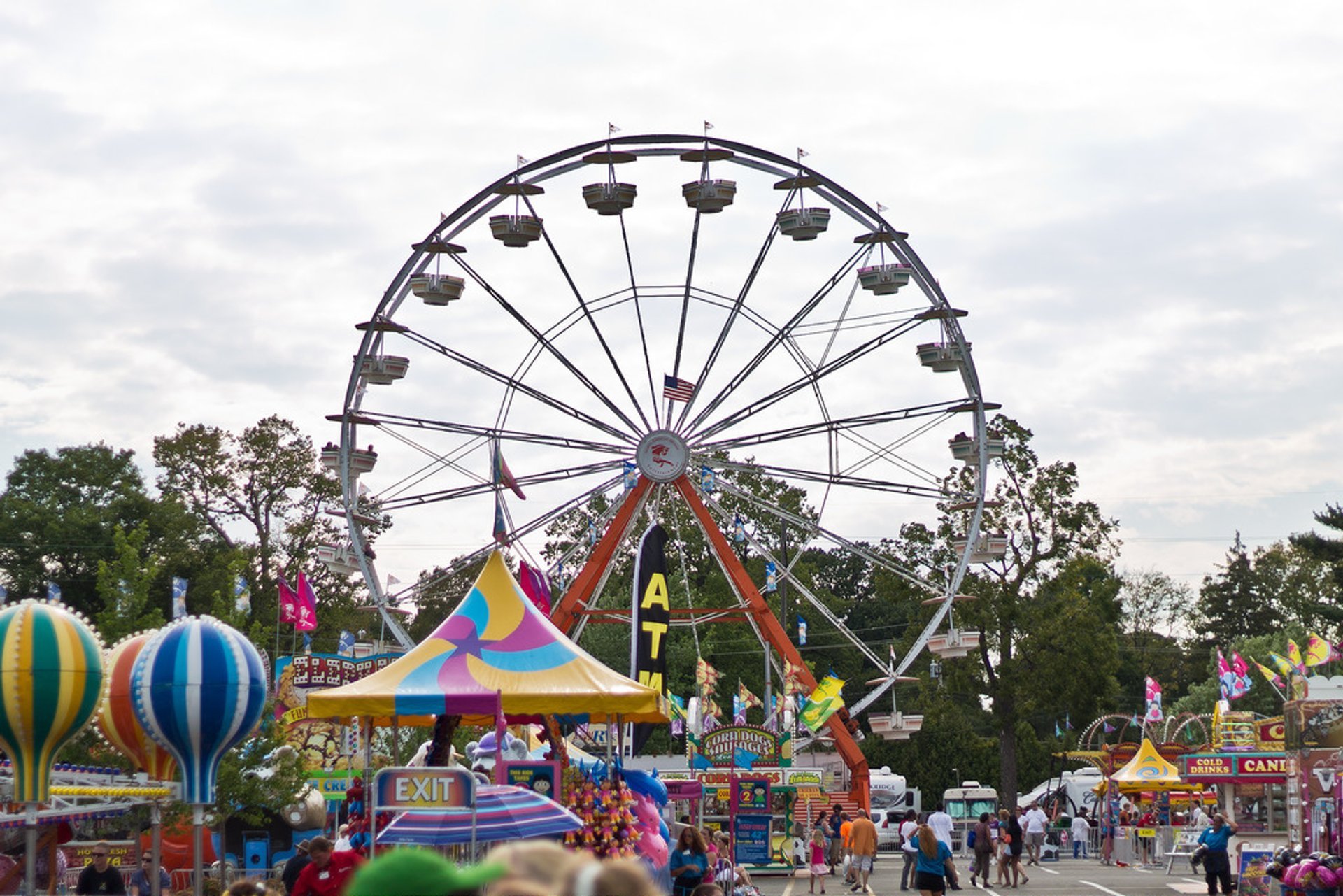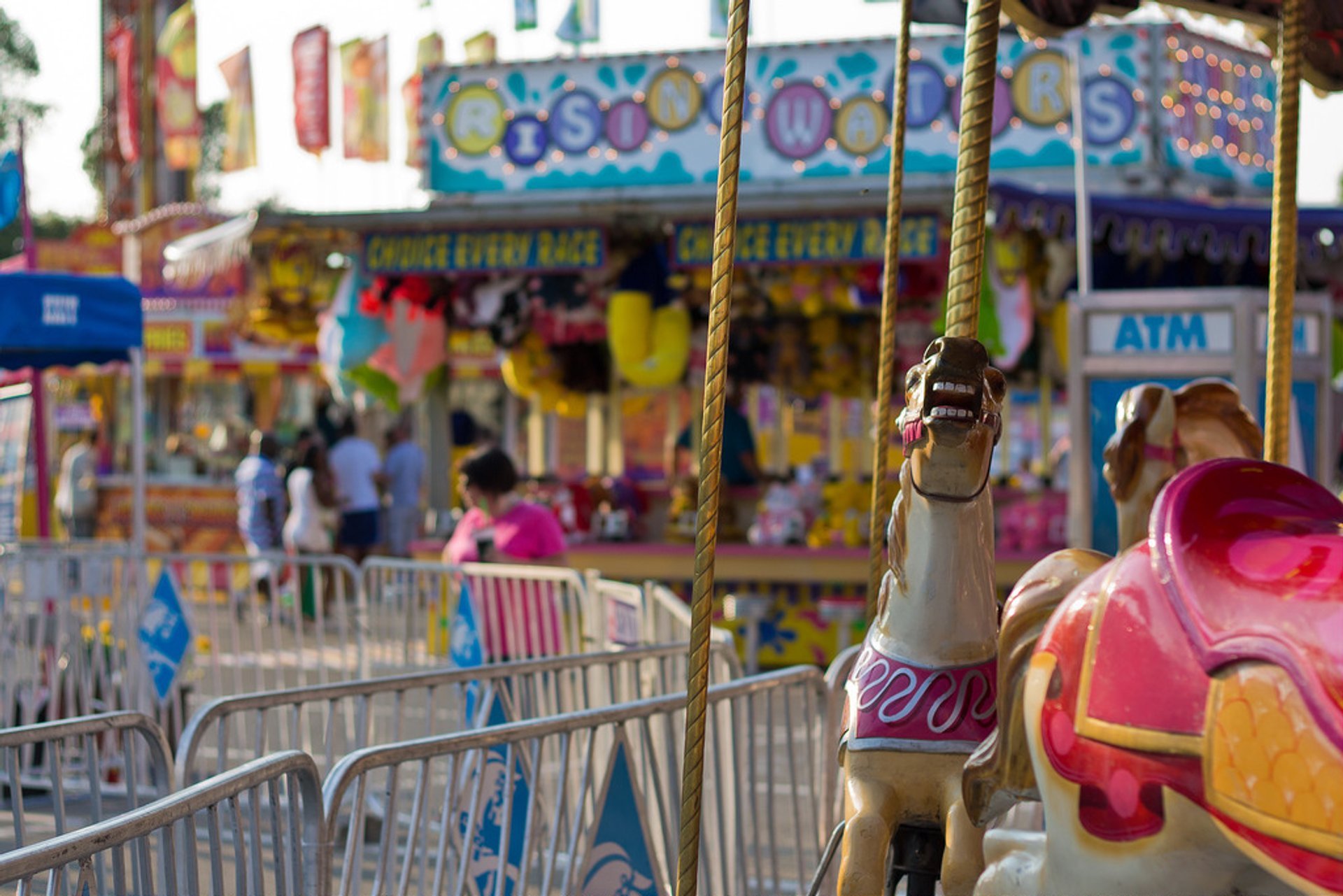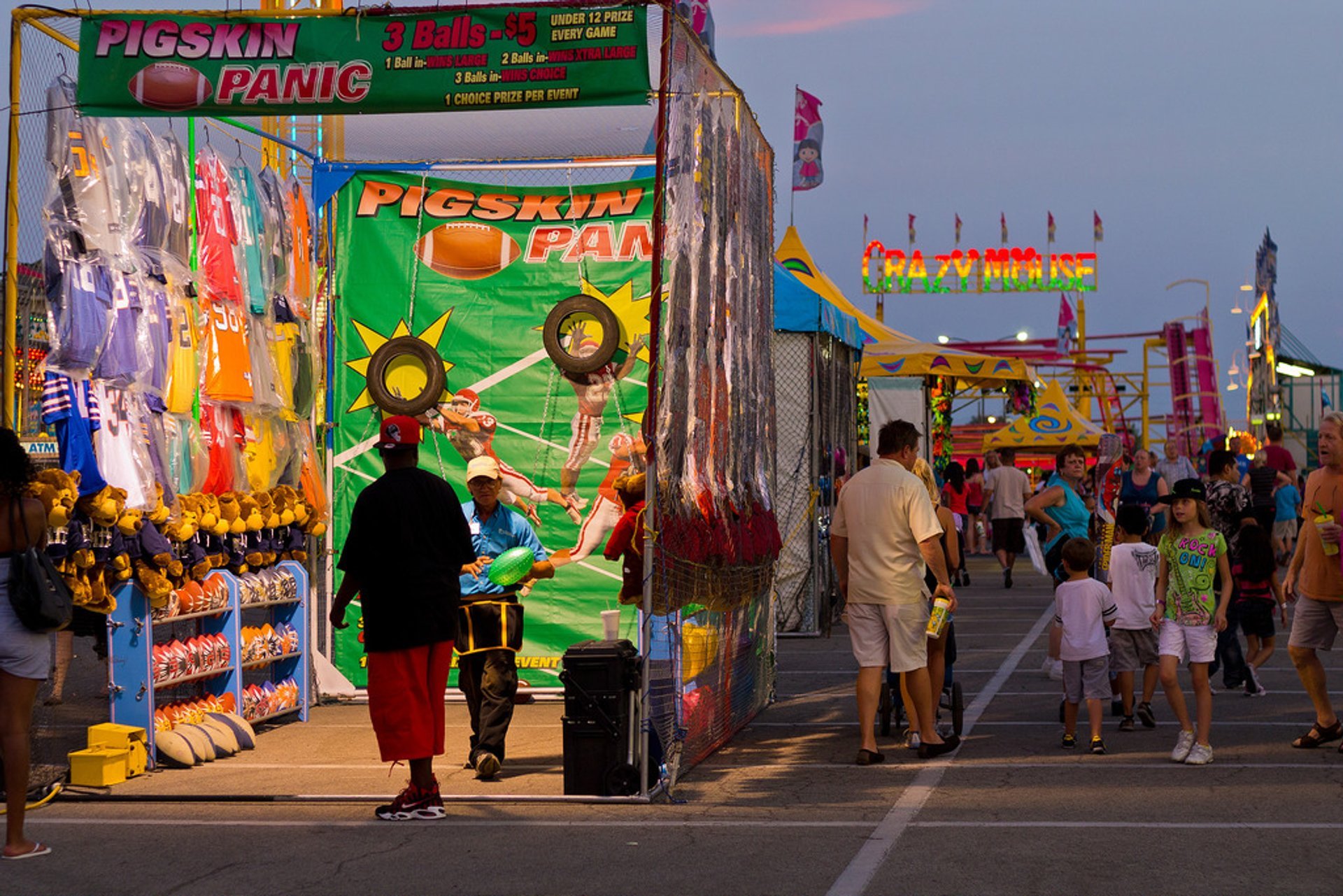 Jeden August findet die Indiana State Fair in Indianapolis an der nordwestlichen Ecke der 38th Street und Fall Creek Parkway statt. Die größte und bedeutendste Prämisse auf dem Messegelände ist das Indiana Farmers Coliseum. Bei jeder Ausgabe findet auf der Indiana State Fair ein paar Wettbewerbe statt. Das 4-H – das größte Jugendentwicklungsprogramm in den USA, eine große Teilnahme an der Messe, mit verschiedenen Wettbewerben für junge 4-H-Mitglieder. Es gibt auch Kunstwettbewerbe, Heißluftballonrennen und einen Marschbandwettbewerb, ganz zu schweigen von zahlreichen landwirtschaftlichen Wettbewerben. Die ovale Strecke des Messegeländes beherbergt auch Autorennen.
Die Indiana State Fair Stunden sind 8 a.m.-9 p.m. Sonntag bis Donnerstag, Freitag und Samstag ist es bis 21:30 Uhr geöffnet. Allgemeine Eintrittskarten sind $13.
Konzerte auf der Indiana State Fair haben viele nationale und internationale Stars. Der berühmteste Gig fand 1964 statt, als The Beatles zwei Shows für 30.000 Leute aufführten. 1989 versammelten sich neue Kinder auf dem Block mit einer etwas geringeren Menge von 18.500. Zur Zeit beherbergt die Messe auch viele Latino-Stars für Indianas hispanische Bevölkerung.
Eine der beliebtesten Sektionen der Messe ist die Midway, voller Fahrten und Spiele aller Art. Unlimited Ride Armbänder sind online für etwa $20 oder am Eingang für $30 verkauft. Besucher können auch individuelle Fahrkarten für $1.25 kaufen, einige Fahrten erfordern mehrere Tickets. Die Fahrten funktionieren normalerweise von Mittag bis 22.00 Uhr, so dass es genügend Zeit gibt, sie alle auszuprobieren.
Die Geschichte der Messe geht auf das Jahr 1852 zurück, als die erste Veranstaltung auf dem Gelände des Militärparks stattfand. Indiana wurde der sechste Staat, um eine landwirtschaftliche Messe zu halten. Im Jahr 1919 hielt Präsident Woodrow Wilson eine Rede hier bekannt als "Großer Donnerstag." Es wurde auch von anderen US-Präsidenten besucht.
Praktische Infos
Is the Indiana State Fair canceled?
In 2020, the traditional Indiana State Fair has been canceled. But the Indiana State Fair Board announced that a modified State Fair 4-H Livestock Show with additional activities will take place on the State Fairgrounds in August, 2020. Mehr anzeigen
Where is the Indiana State Fair held?
The fair takes place on the State Fairgrounds, 1202 E 38th St, Indianapolis, Indiana. Mehr anzeigen
Externe Ressourcen
Eine Frage stellen
Finde Hotels und Airbnbs in der Nähe von Staatsmesse in Indiana (Indiana State Fair) (Karte)