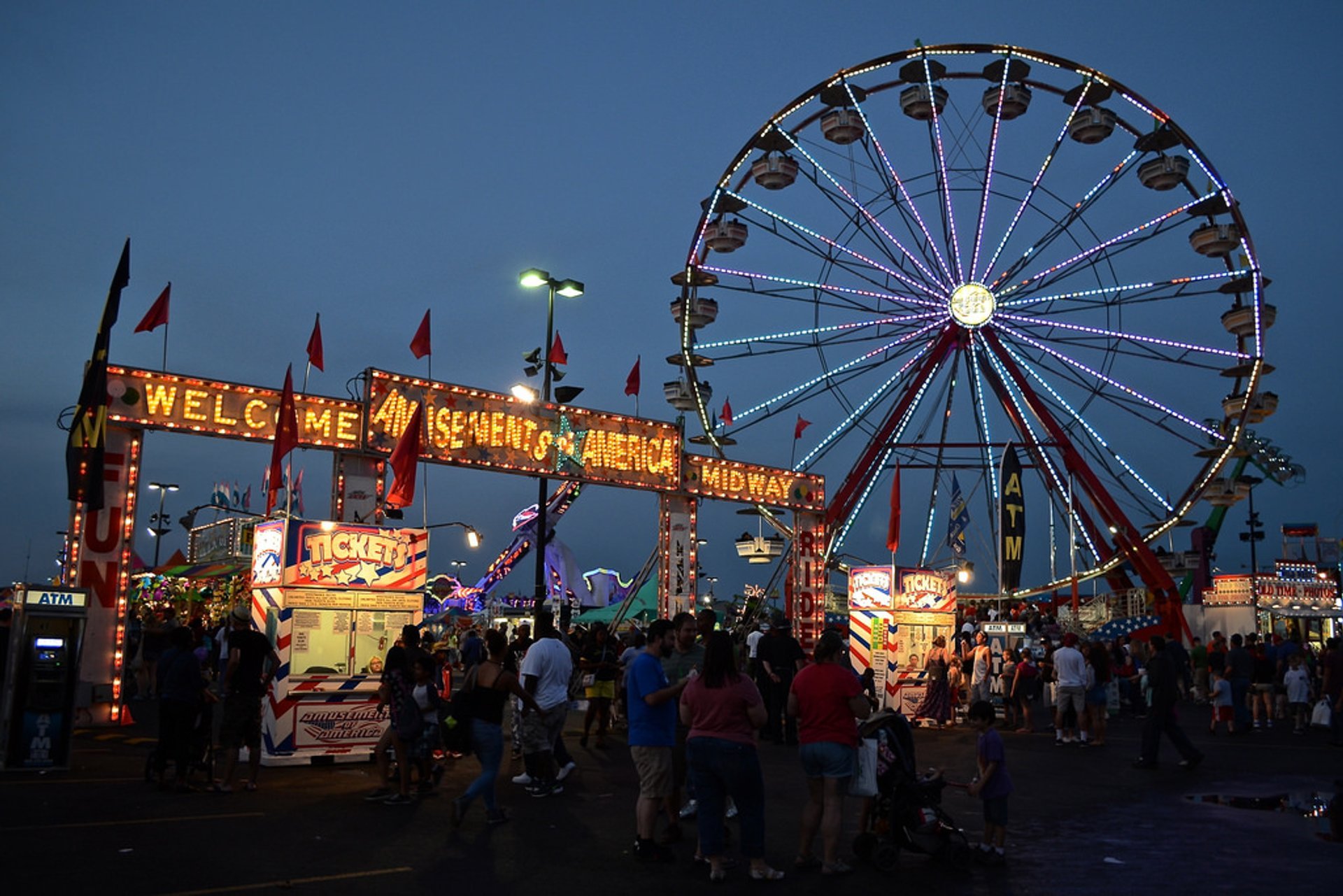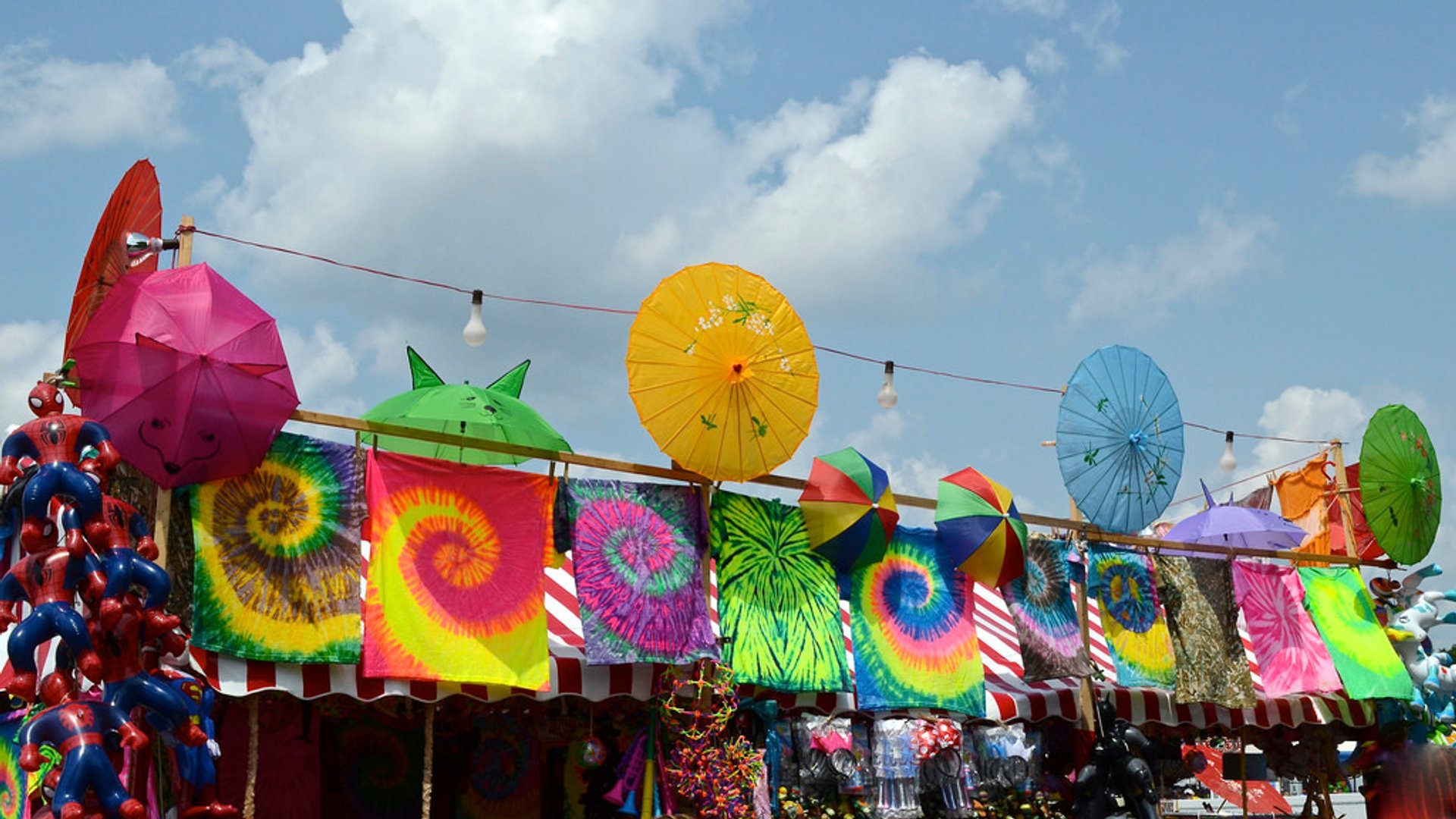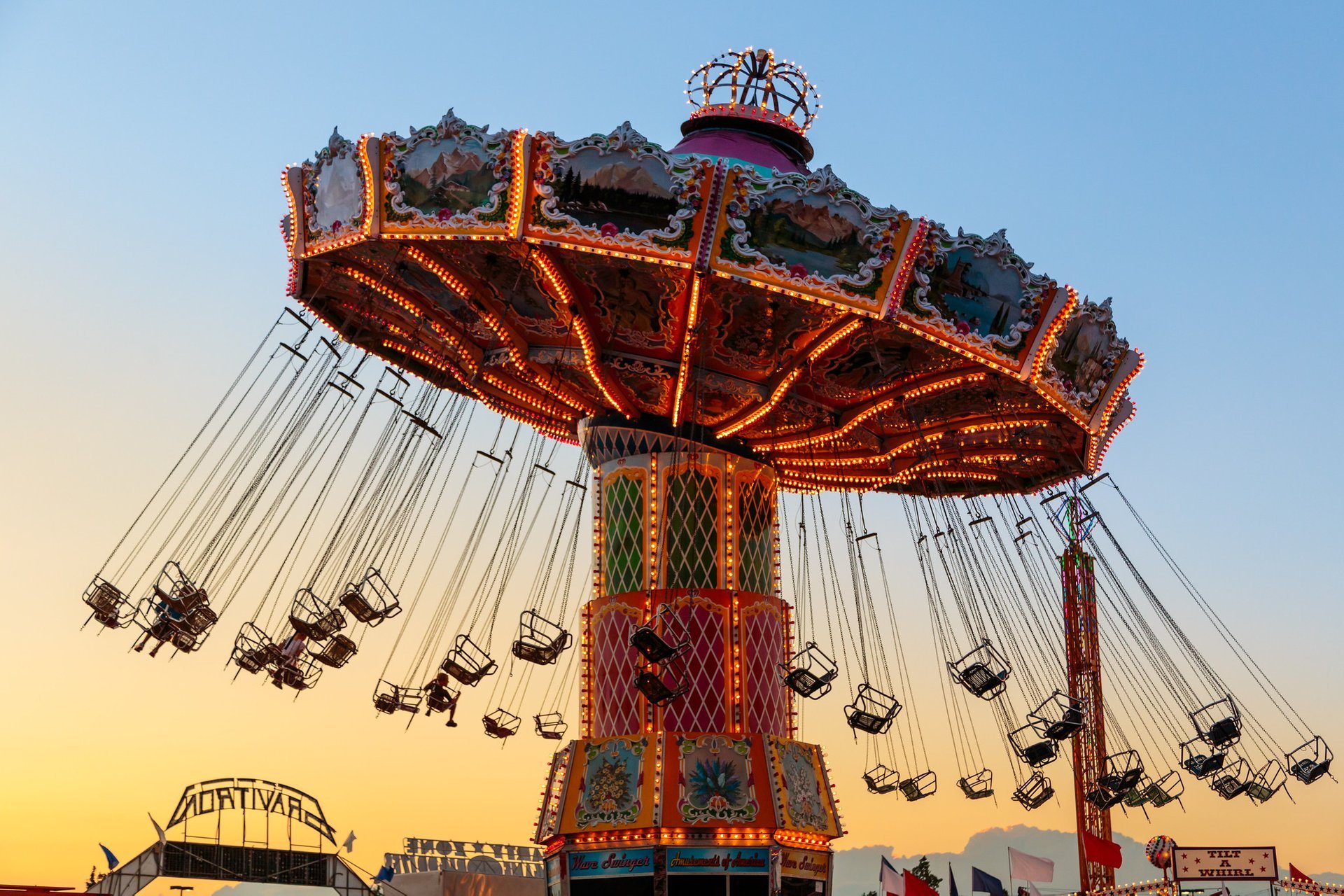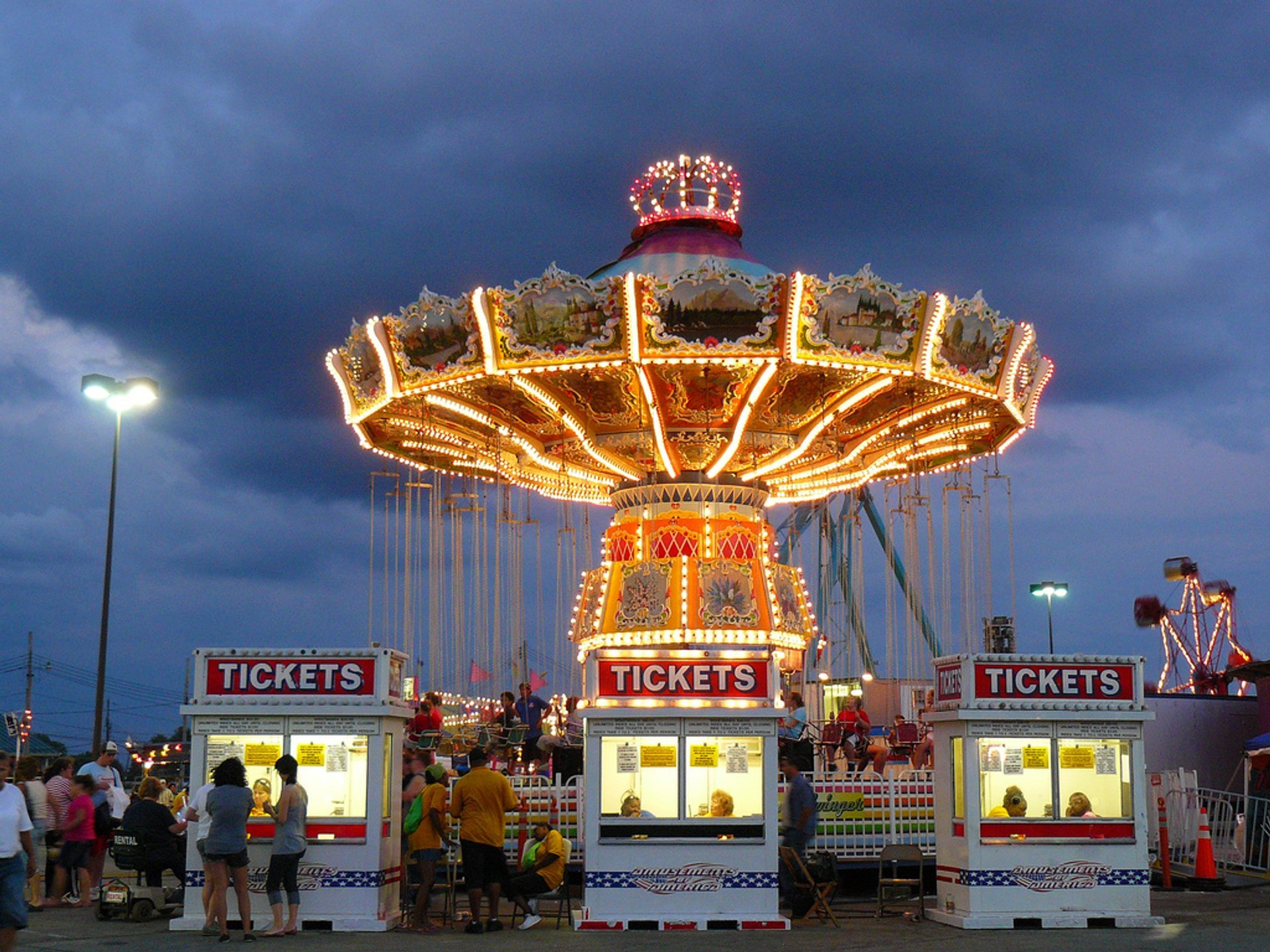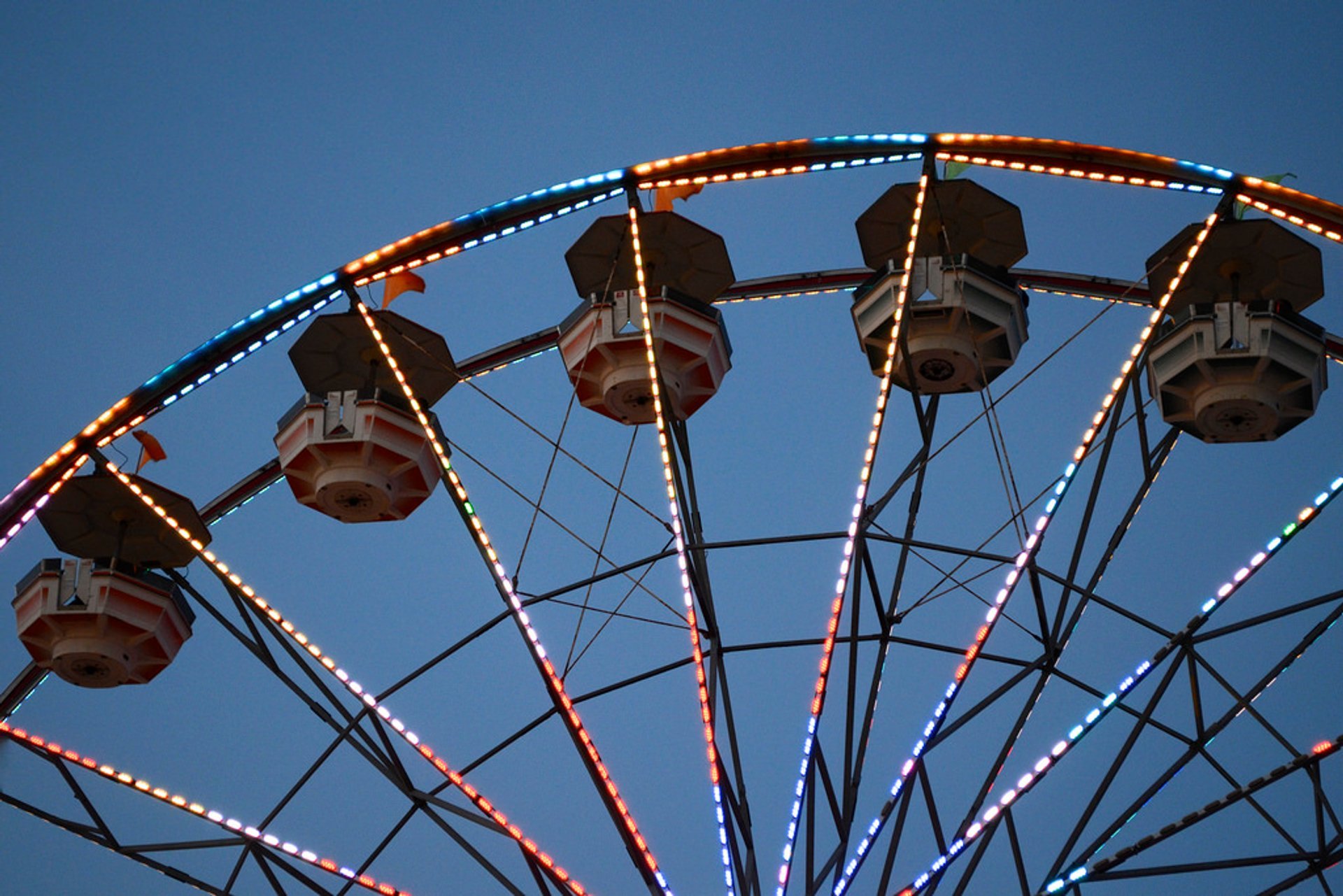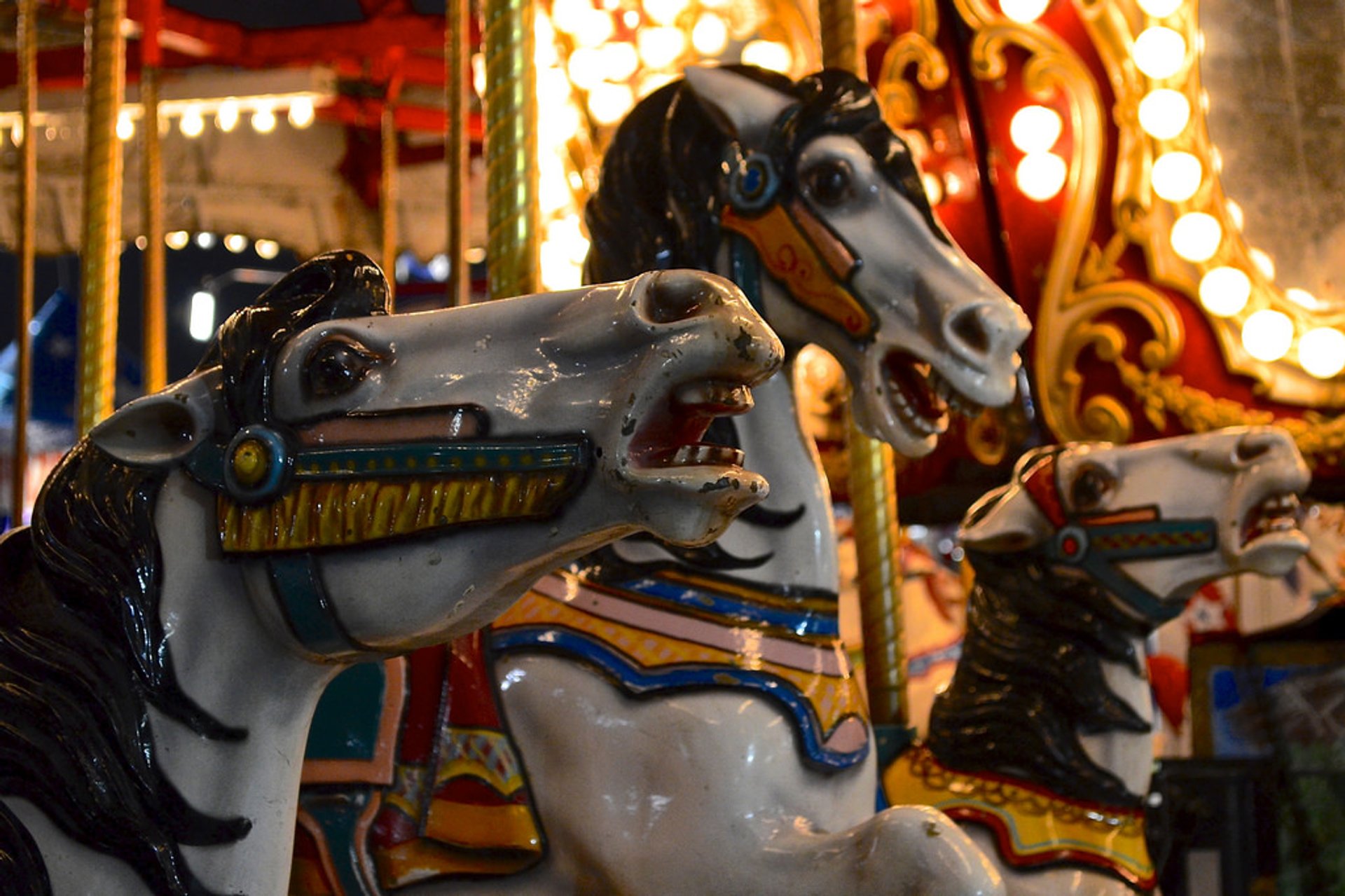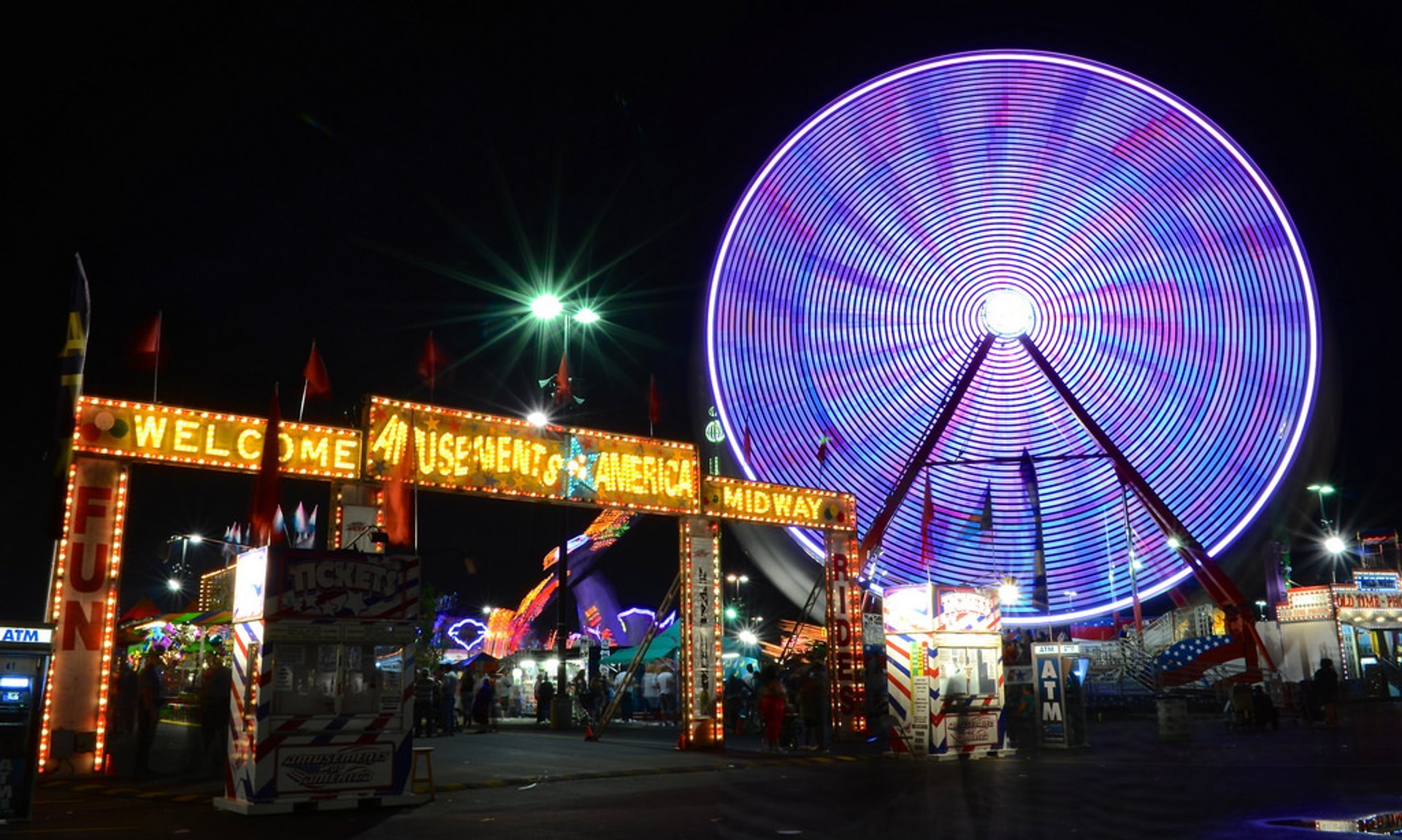 Die Ohio State Fair, eine der größten State Fairs Nordamerikas, findet im Ohio Expo Center (717 E) statt. 17. Ave.) in Columbus, Ohio, von Ende Juli bis Anfang August. Die Messe wird von fast 1 Million Menschen während seiner 12 Tage besucht. Sie zeigt seit über 160 Jahren Ohios Produkte, seine Menschen und ihre Errungenschaften und bringt etwa 68,5 Millionen Dollar in die Wirtschaft des Staates.
Eine Reihe von Aktivitäten wie Konzerte, Ausstellungen, sportliche Wettbewerbe, Kunstausstellungen, kostenlose Bühnen mit Hypnotisten und Magiern sind jeden Tag auf der Messe verfügbar. Die Betriebsstunden sind ab 9 Uhr. Bis 22.00 Uhr, und Tickets sind $10 für Erwachsene. Es gibt viel Unterhaltung für Kinder, wie exotische Tiere im kostenlosen Streichelzoo, einen Tierlieferraum, landwirtschaftliche Jugend-Wettbewerbe, Pferde-Shows und einen Park mit kostenlosen Kinderfischen und Wildtiere. Für besondere Veranstaltungen wie Wettbewerbe und Rennen überprüfen Sie die Tagespläne der Messe.
Sowohl Kinder als auch Erwachsene können mehr als 60 aufregende Fahrten ausprobieren, und natürlich gibt es etwa 200 Verkäufer mit Souvenirs und viel Auswahl an Speisen, auch für diejenigen, die glutenfrei bevorzugen.
Die Konzertreihe sah Stars wie The Beach Boys, Cole Swindell, TLC, Kenny Rogers, Pentatonix und traditionell den All-Ohio State Fair Band & Youth Choir.
Die Geschichte der Ohio State Fair stammt aus dem Jahr 1846, als das Ohio State Board of Agriculture beschloss, eine District Fair zu gründen. Seit 1850 läuft die State Fair und der erste Standort der State Fair war in Camp Washington, Cincinnati.
Finde Hotels und Airbnbs in der Nähe von Ohio State Fair (Karte)