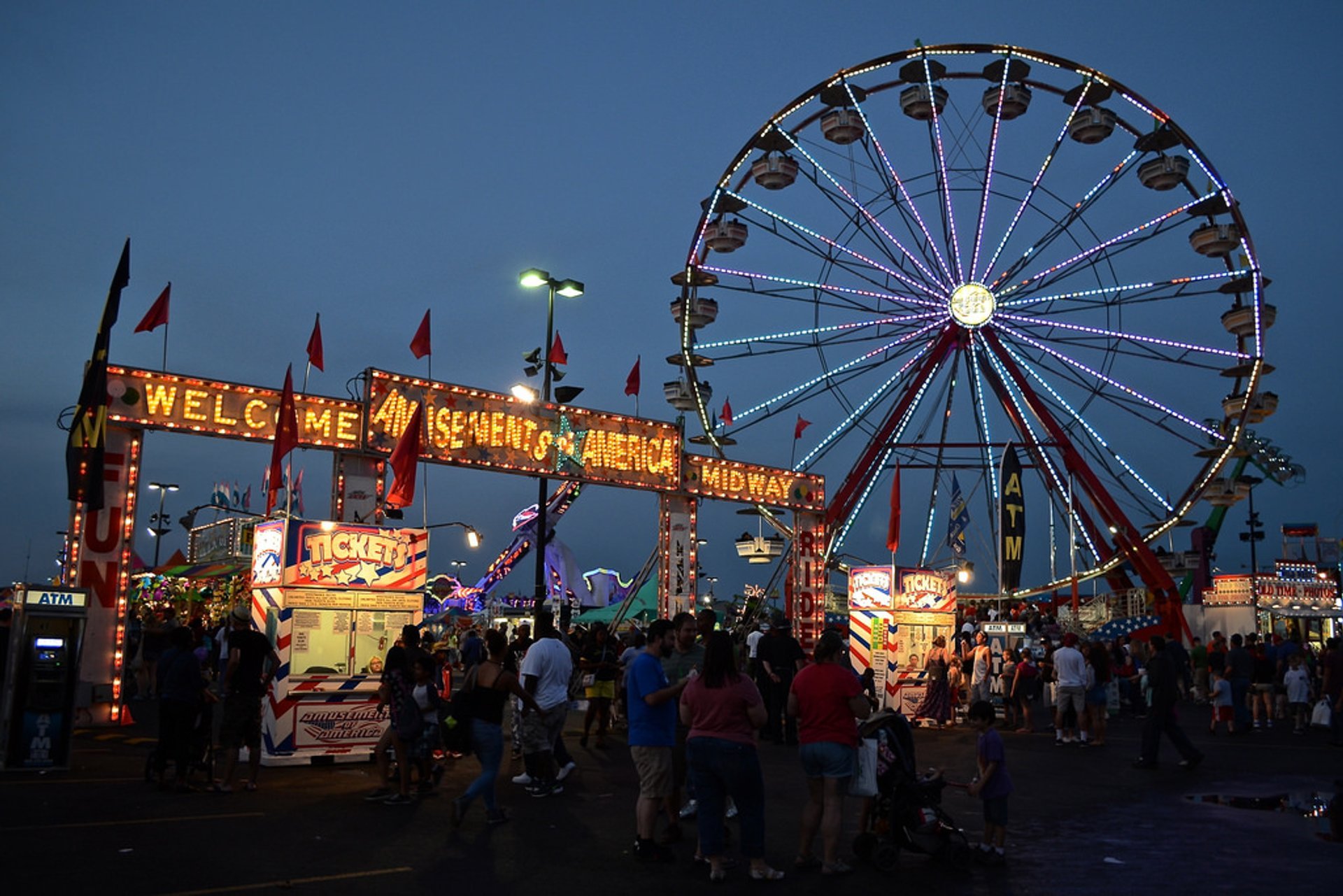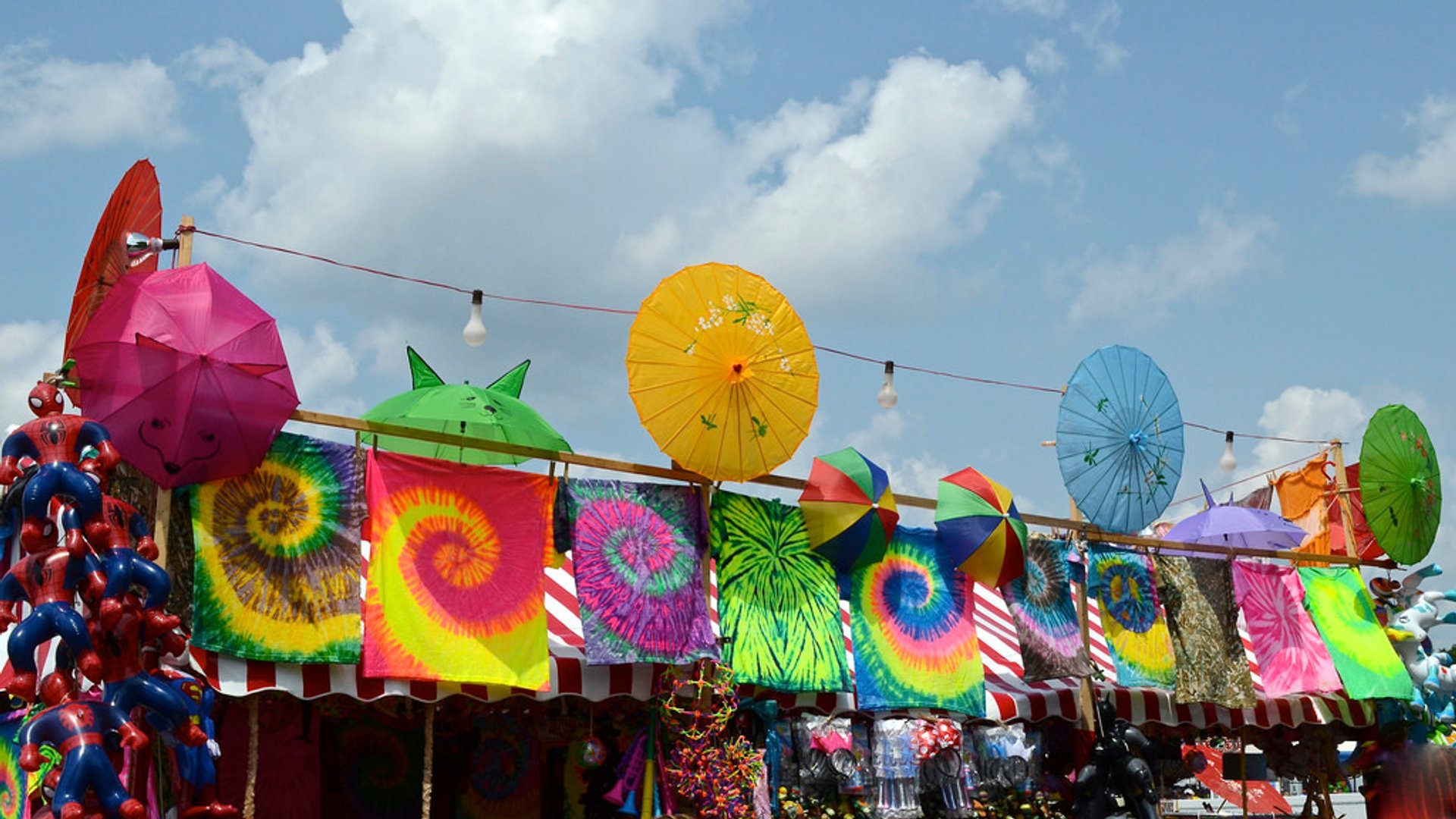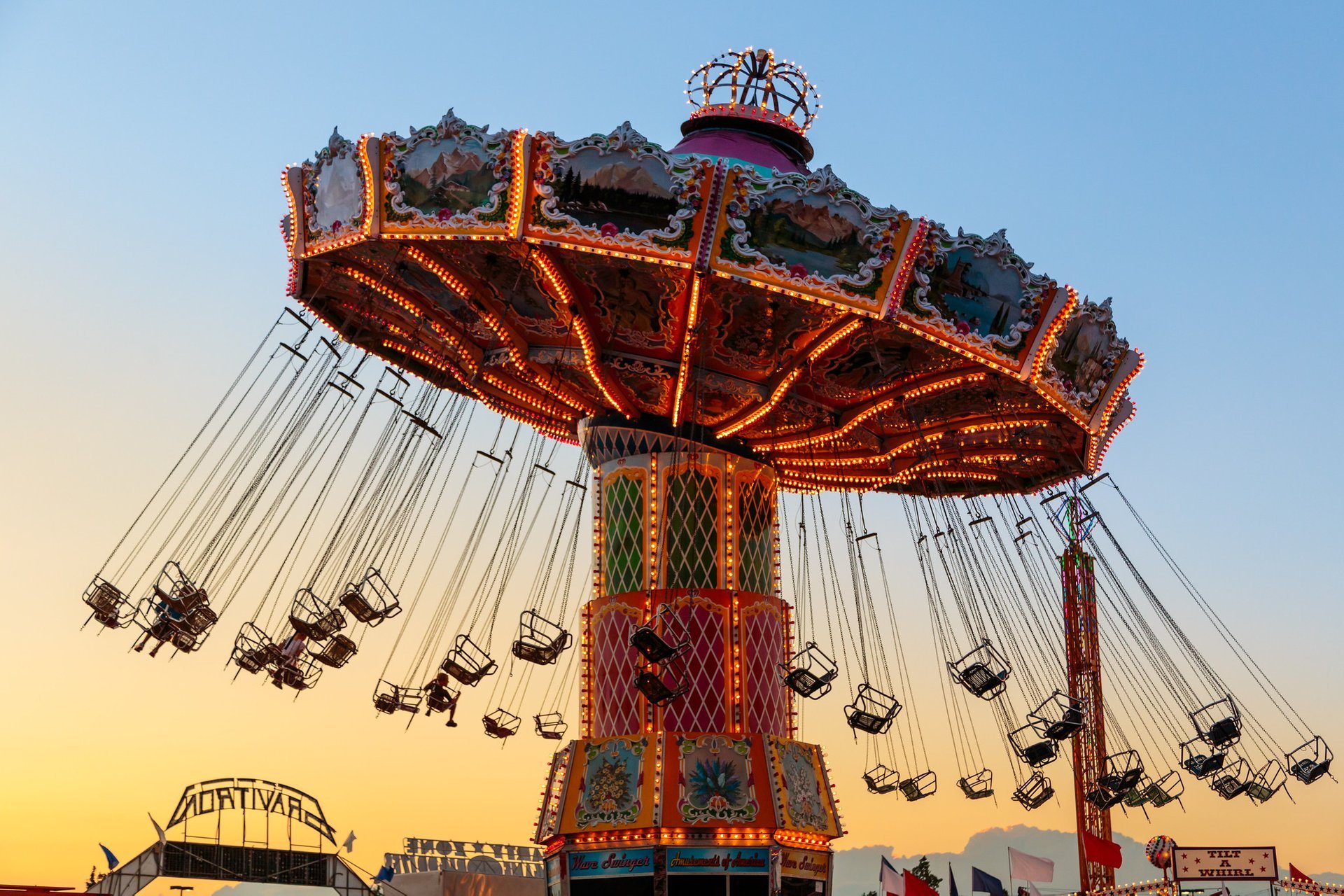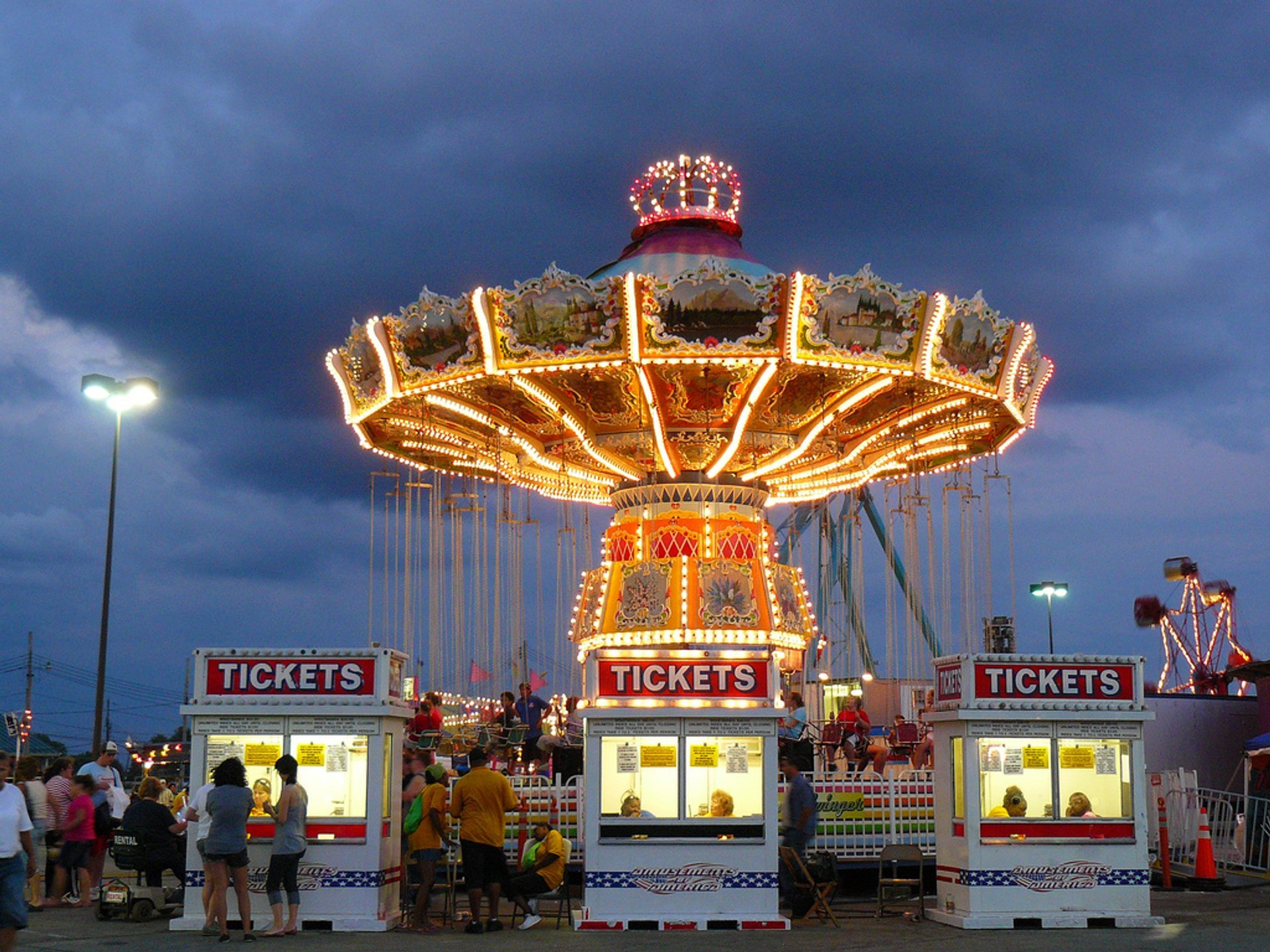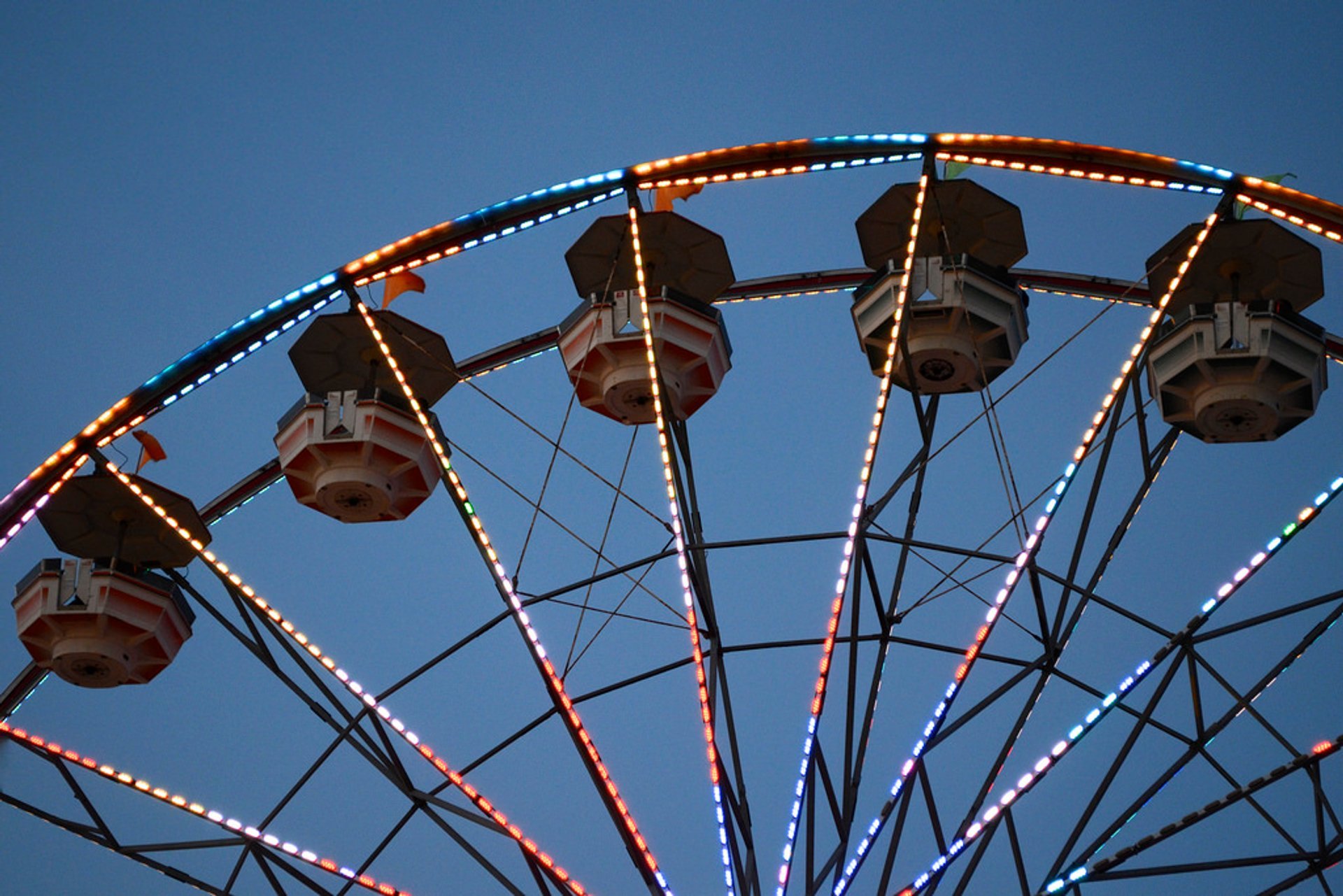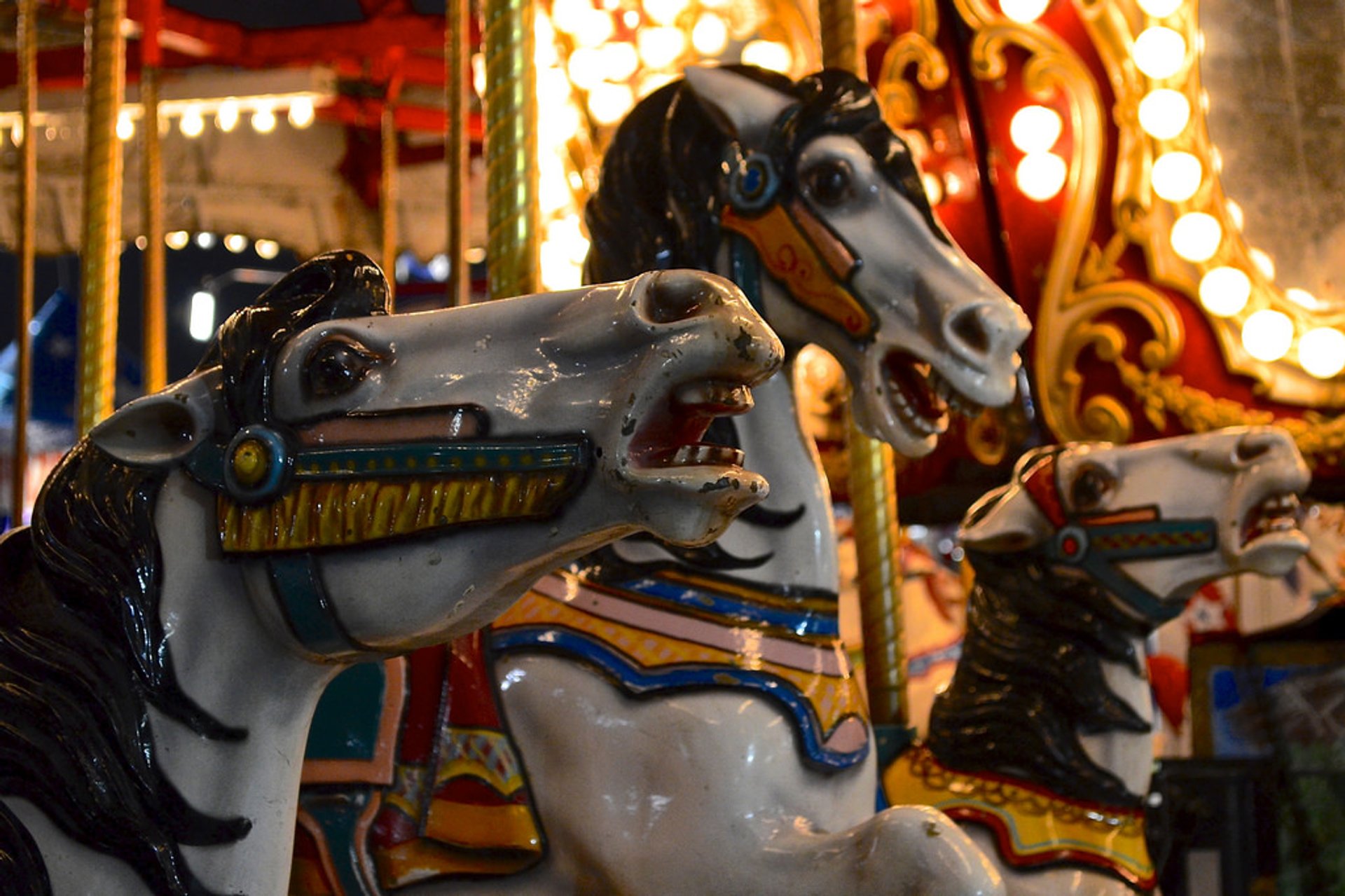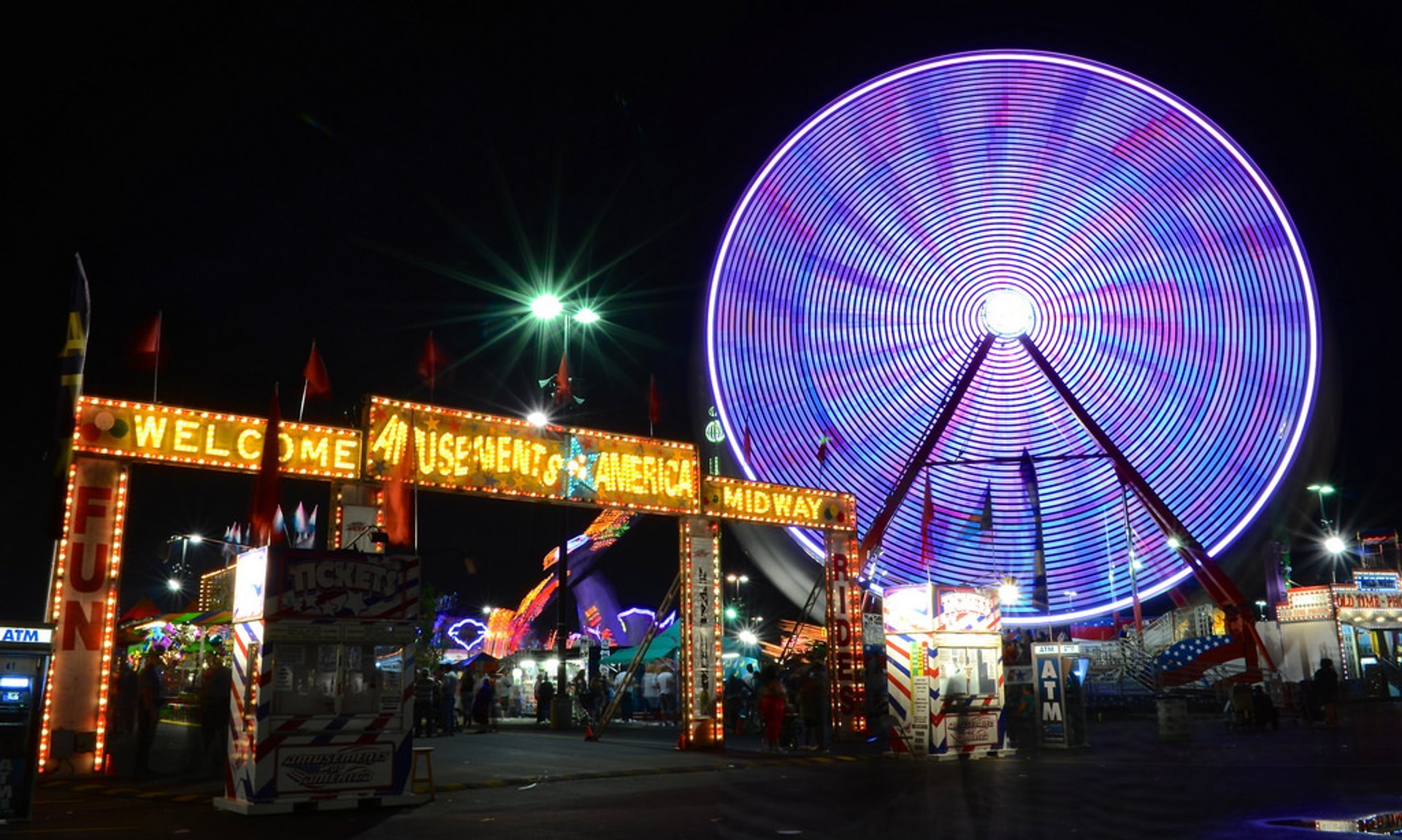 One of the largest State Fairs in North America, the Ohio State Fair is held at Ohio Expo Center (717 E. 17th Ave.) in Columbus, Ohio, from late July till early August. The Fair is attended by almost 1 million people during its 12 days. It has been showcasing Ohio's products, its people, and their accomplishments for over 160 years, bringing approximately $68.5 million to the state's economy.
A range of activities like concerts, exhibitions, sporting competitions, art show, free stages with hypnotists and magicians are available every day at the fair. Its operation hours are from 9 a.m. to 10 p.m., and tickets are $10 for adults. There is plenty of entertainment for kids, like exotic animals in the free petting zoo, a farm animal delivery room, youth agricultural competitions, horse shows, and a park with free kiddie fishing and wildlife. For special events like competitions and races check the fair's daily schedules.
Both kids and adults can try more than 60 exciting rides, and of course, there are about 200 vendors with souvenirs and plenty of food choices, even for those who prefer gluten-free.
The concert lineup saw stars such as The Beach Boys, Cole Swindell, TLC, Kenny Rogers, Pentatonix, and traditionally the All-Ohio State Fair Band & Youth Choir.
The history of the Ohio State Fair dates back to 1846 when the Ohio State Board of Agriculture decided to establish a District Fair. Since 1850 the State Fair has been running and the first site of the state fair was at Camp Washington, Cincinnati.
Find hotels and airbnbs near Ohio State Fair (Map)