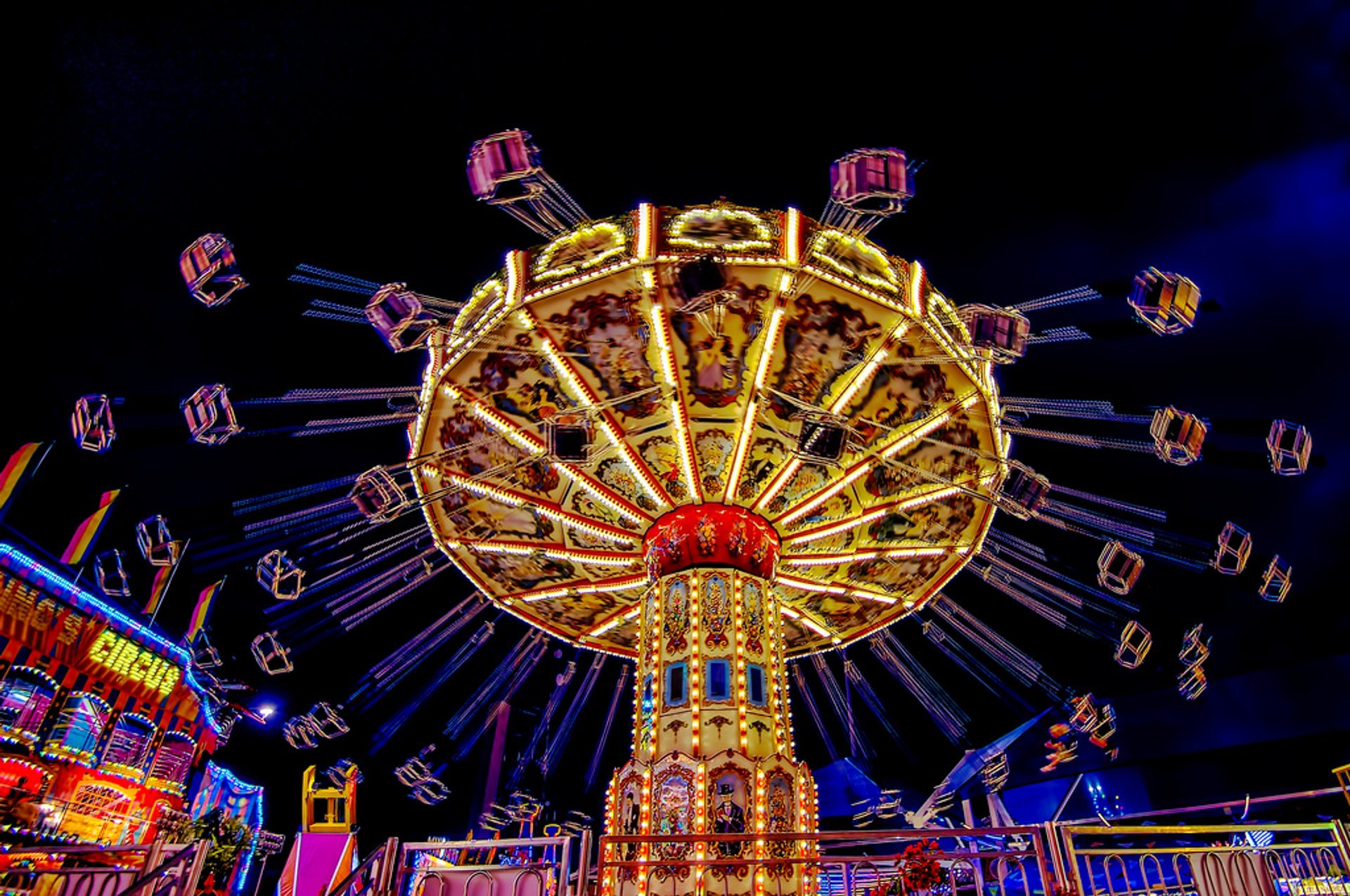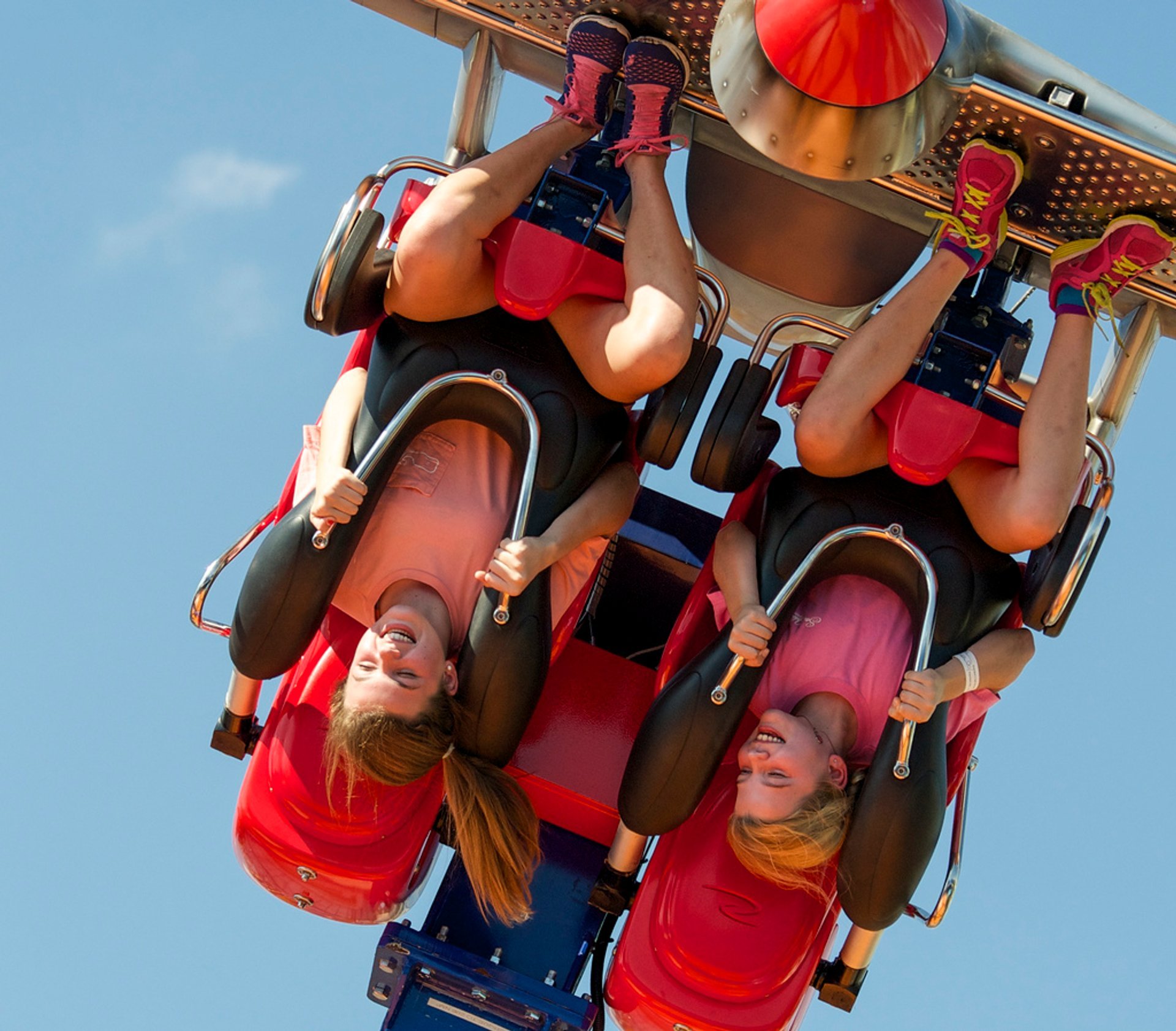 See accommodations nearby
Every year millions of people visit the Dallas Fair Park to enjoy the State Fair of Texas. The fair is a combination of entertainment, art, agriculture, history, and cuisine in one place. One can see and feel all aspects of the Texas culture. Here you can taste a famous corndog, ride the Texas Ferris Wheel, attend lots of musical acts, an auto show, art exhibitions and livestock shows. Huge parades with the mascot, Big Tex, a 55-foot smiling cowboy are worth seeing. Big Tex has been greeting the visitors since 1952. By the way, it's recognized as the tallest cowboy in the world, it takes about two weeks to sew a shirt for this giant.
The grand fair originated in 1870 when it was first held in Houston, TX. The immediate success of the festival made it move to larger venues. And in 1886, the State Fair of Texas was officially set in Dallas. The show became such a popular event; in 1916, its attendance topped to 1 million marks. Despite its ups and downs, the fair has always been a top attraction in Texas. In 1950, it hosted Elvis Presley and Vice President Richard Nixon. Same time Big Tex, the 52-foot cowboy figure, was chosen as the symbol of the fair. Nowadays, the festival features interactive exhibits that explain how agriculture touches our everyday ​lives and how food appears on our tables. This is also a place to have fun with the whole family.
The State Fair of Texas takes place annually for about three weeks from late September through October. Sunday–Thursday the opening hours are 10 a.m. to 9 p.m and, Friday–Saturday the hours are extended to 10 p.m. The Parking Gates as well as Ticket Booths open at 7 a.m.
Find hotels and airbnbs near State Fair of Texas (Map)