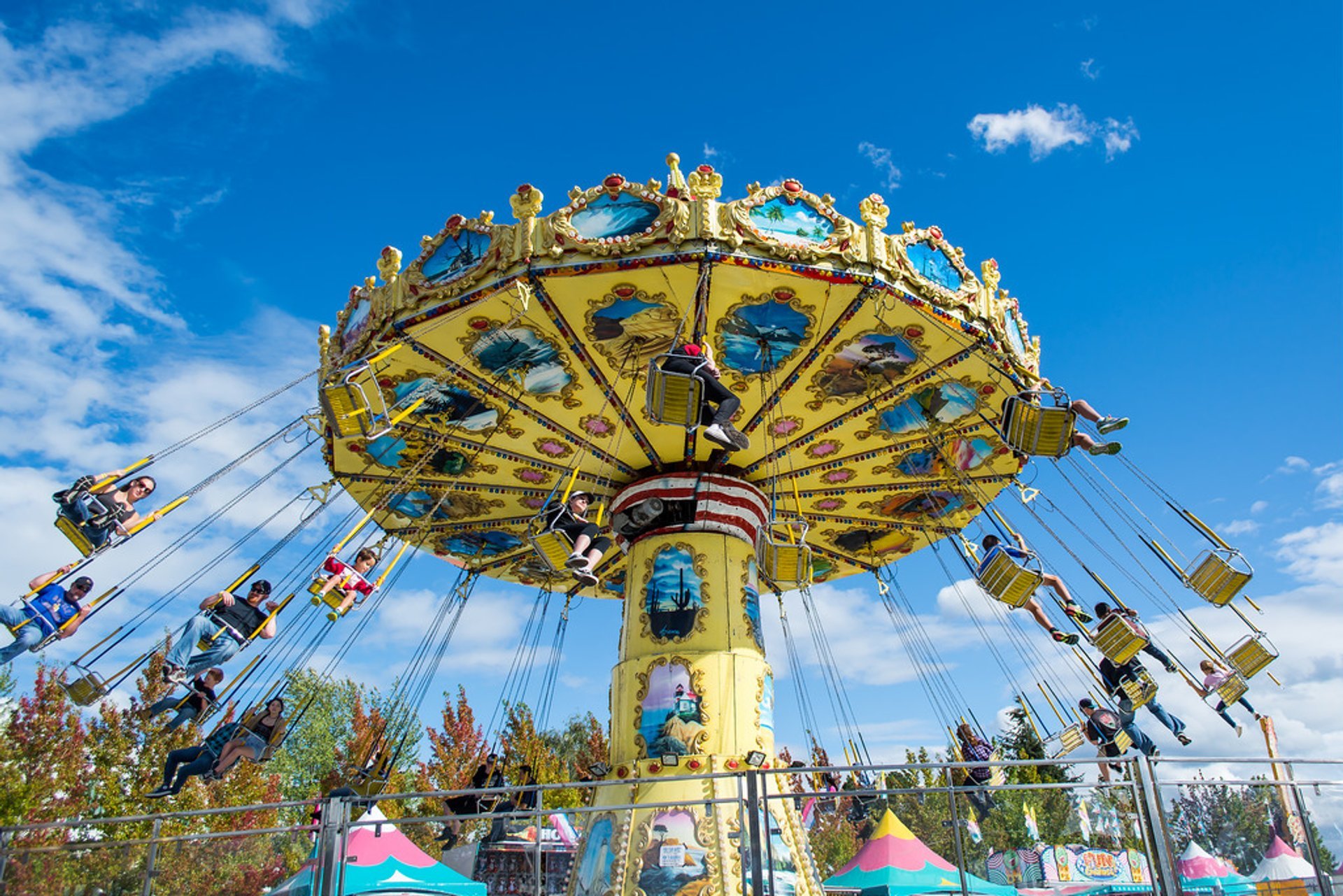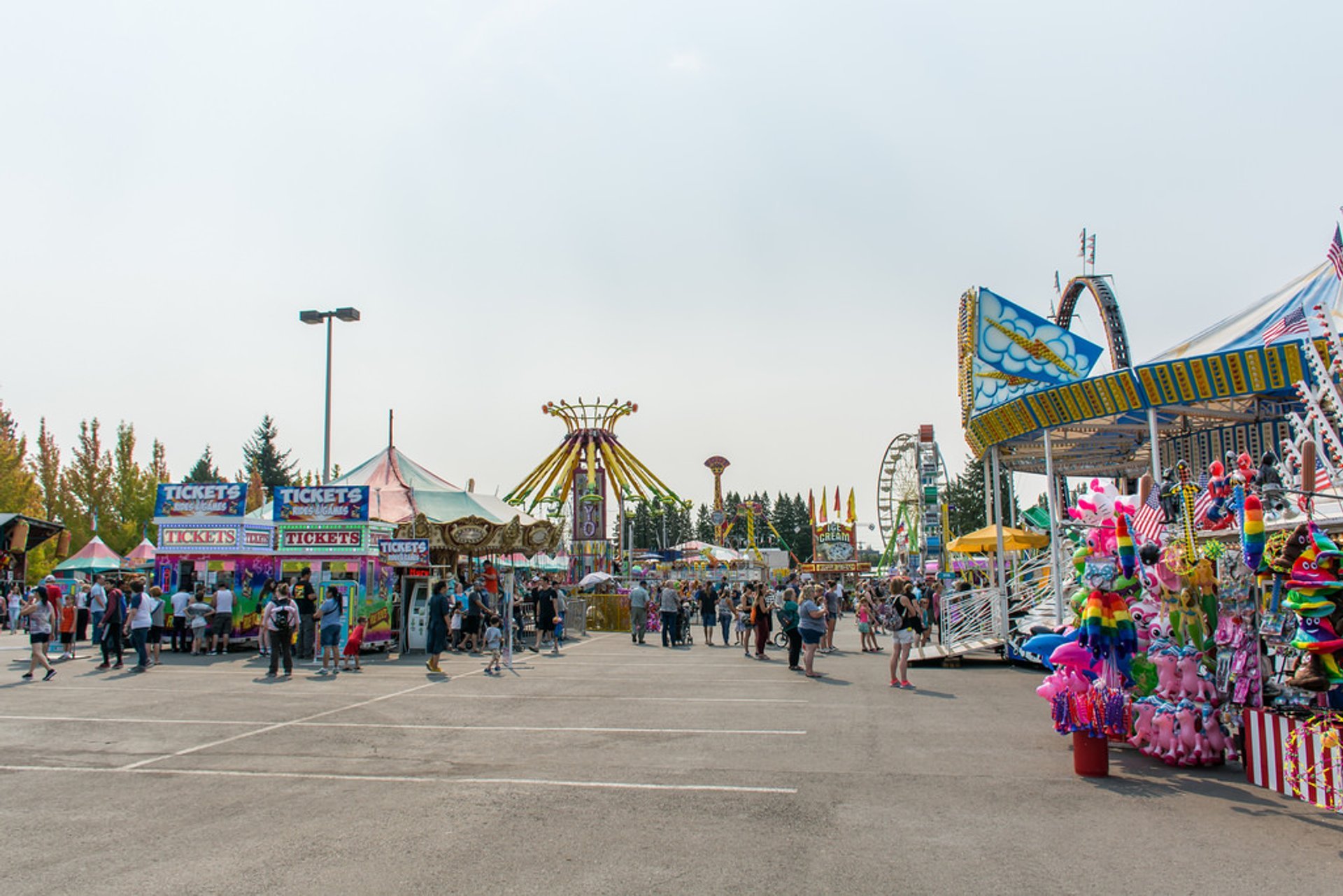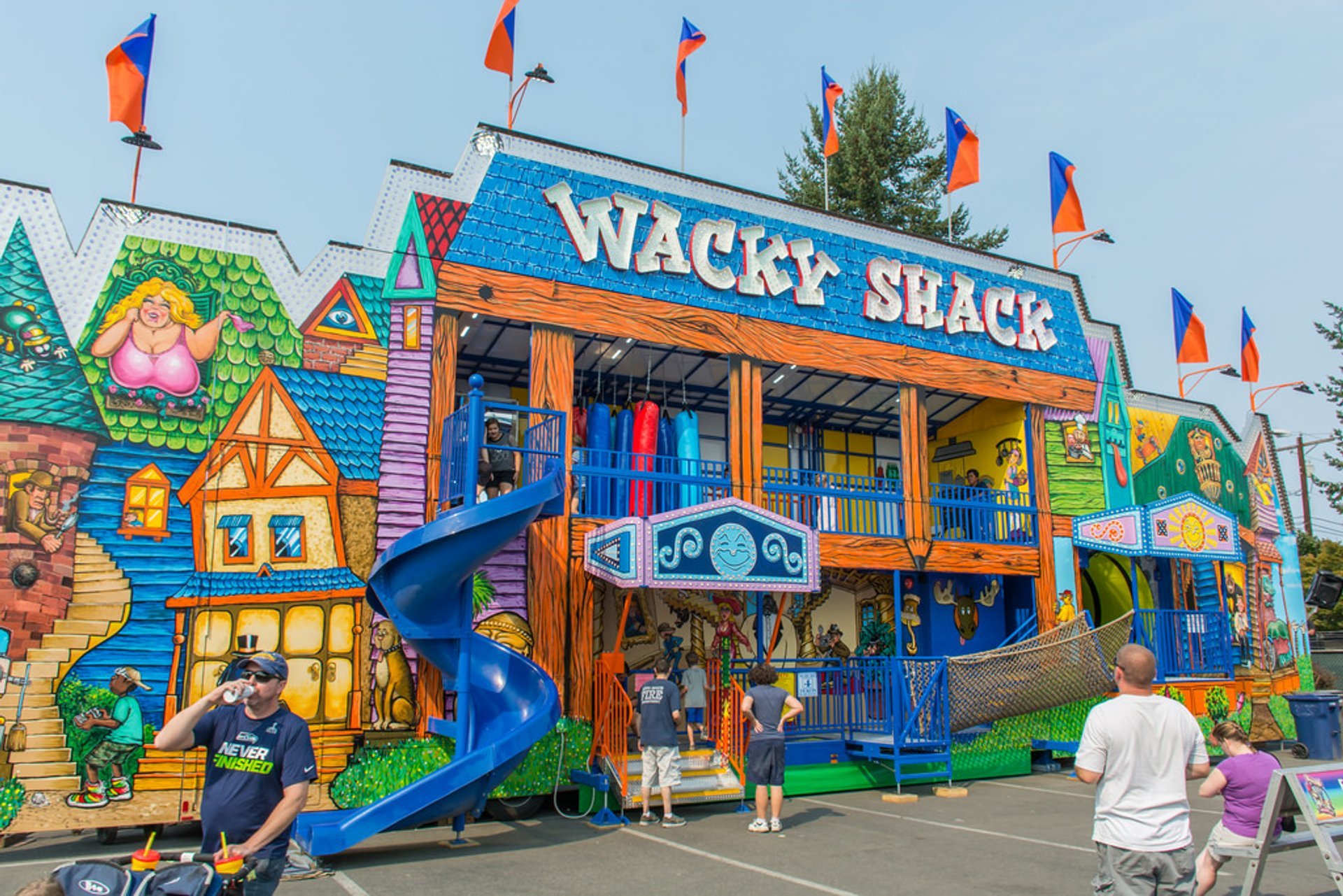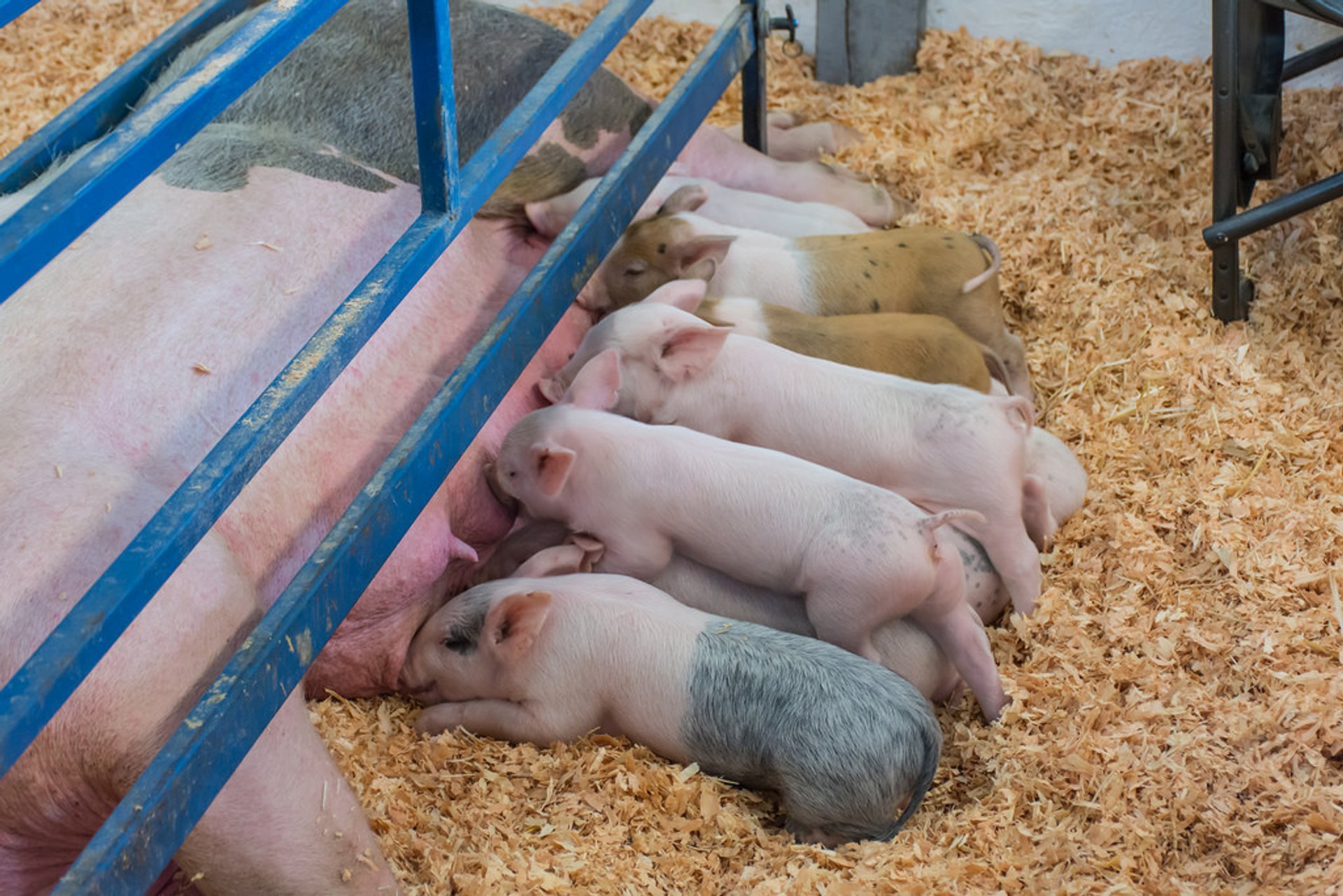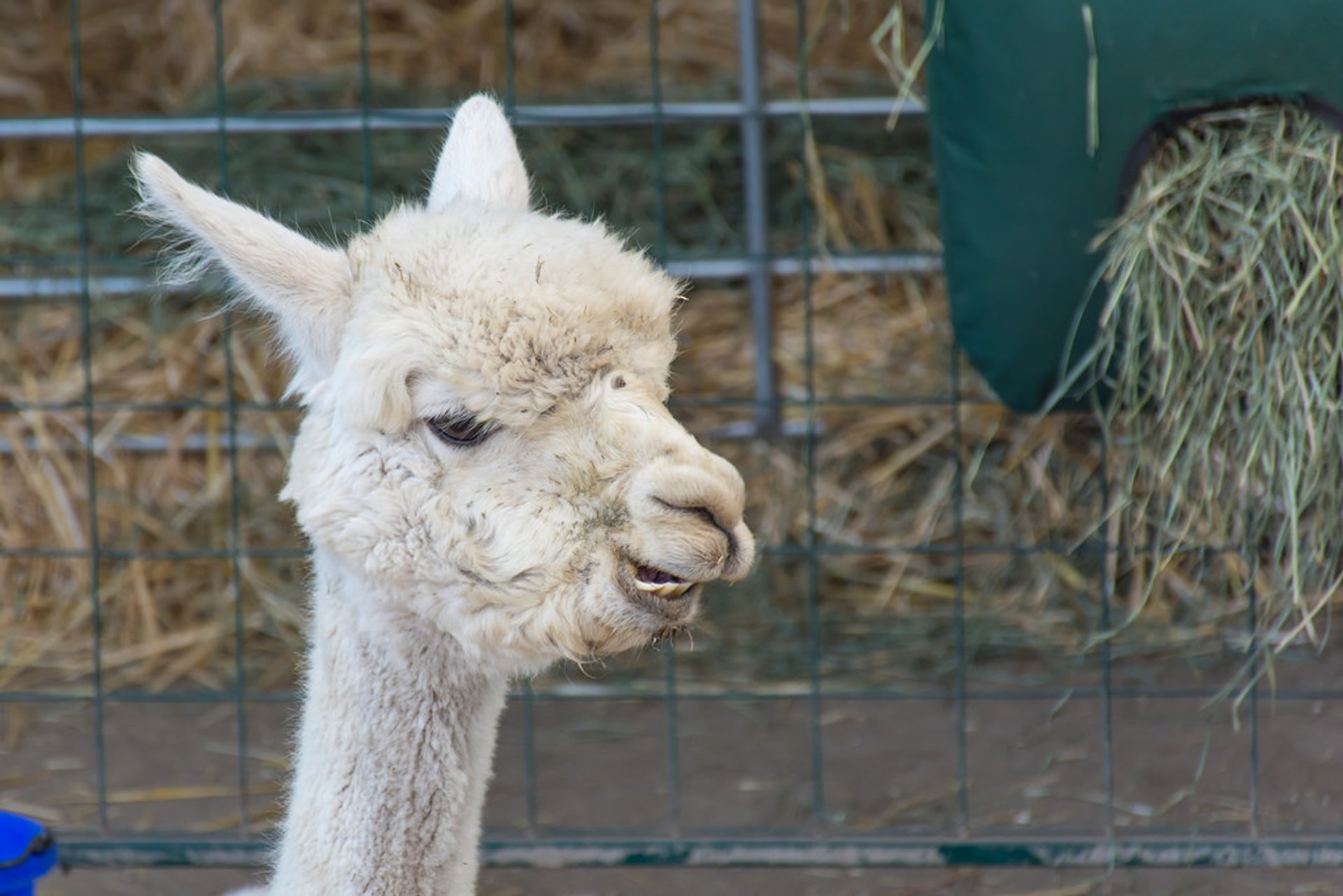 The Evergreen State Fair is held for 12 days every August through Labor Day. The Fairgrounds, located in Monroe, 56 km (35 miles) northeast of Seattle, include the Gary Weikel Events Center, the Evergreen Speedway with a paved oval track—the only NASCAR venue in Washington state, and a 7,000-seat covered grandstand. There is also a sports arena that can seat 4,000 people, two RV areas with dump stations, and other premises.
Rodeo, concerts and the carnival are the main attractions of the Evergreen State Fair. Horse shows and motorcycle races in the Equestrian Park are also very popular. There's also plenty of food and beverages to choose from. The fairground is open from 10 am to 10 pm. It attracts over 330,000 visitors from all over the state of Washington.
The Monroe District Fair was first held in 1903. There were livestock exhibitions, farm and dairy produce, ladies' useful and fancy work and arts. Attractions included horse racing, baseball, as well as other sports. A Grand Ball was held on Saturday night that highlighted the fair queen and also the six maids of honor.
Find hotels and airbnbs near Evergreen State Fair (Map)