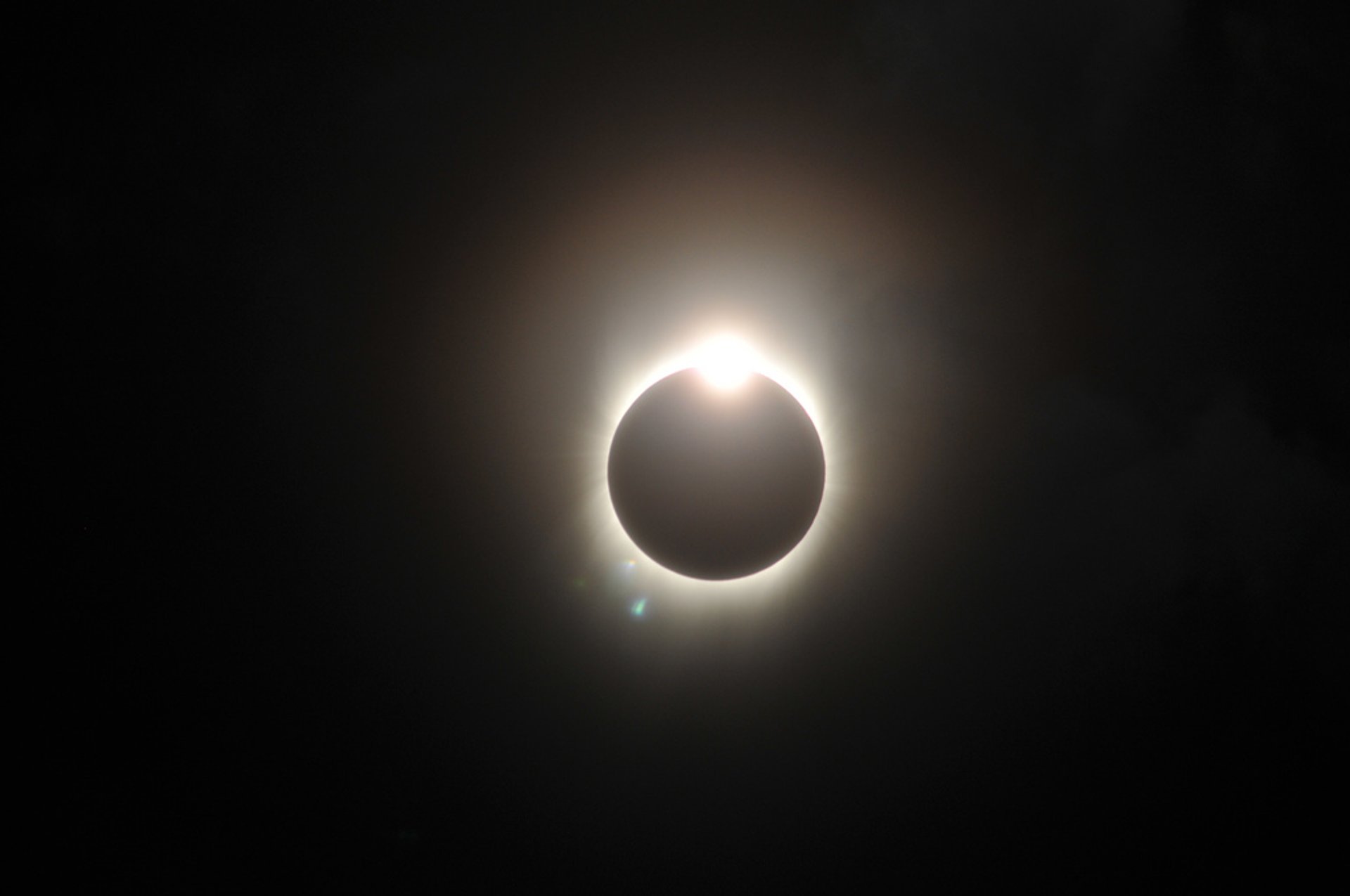 Total Solar Eclipse
Featured in
The same place on Earth may view the total solar eclipse on average once in 360 years, whereas others have to wait for longer. In Los Angeles, for example, it occurs just once in a millennium. Moreover, this epic natural spectacle lasts usually from a few seconds to a few minutes. Considering such a modest frequency and longevity, it would be silly to argue the uniqueness of becoming a witness of this truly rare phenomenon.
Many of us have seen images of a black circle of the Moon framed in a blazing solar corona, but those who have observed this with their own eyes reassure that photos won't awake the feelings one has during the authentic experience. Just so you realise it, some people cry while watching the scene.
All the same, even if you manage to be right in the narrow path of totality and right at the appropriate time, it doesn't mean you'll definitely watch the sight due to the weather conditions which are rather changeable and can't be 100% predictable. Nobody can guarantee some naughty cloud won't shade the sky in the most inappropriate moment. So if you ever see the total solar eclipse, you should know that you're extremely lucky. Partial solar eclipse is captured more often, as it might be seen from far beyond the narrow path of totality, and for a longer time, but it's not as unique.
While chasing the spectacle, don't forget about certain safety measures. It's highly recommended to use special goggles instead of such improvised inventions as several pairs of sunglasses, negatives of photos, medical x-ray films, or any other "eye-protectors" alike. Even partial solar eclipse may cause damage to your sight, so don't be too careless in this case.
If you're determined to witness solar totality, you should follow the newest forecasts. In 2024 it's going to happen on August 8 along the narrow corridor of ten states. These are Texas (including Dallas, Waco, Killeen, Arlington, Texarkana, Temple, and Tyler as well as parts of Austin, San Antonio, and Fort Worth), Oklahoma, Arkansas (including Jonesboro, Little Rock, and Hot Springs), Missouri, Illinois (Carbondale), Indiana (including Indianapolis, Bloomington, Evansville, Vincennes, Terre Haute, and Muncie), Ohio (including Cleveland, Akron, Toledo, Dayton, Lima, Austintown, Roundhead, Warren, and Newton Falls), New York (including Buffalo, Syracuse, Potsdam, Rochester, Plattsburgh, and the Adirondacks), Vermont (including Burlington) and Maine. Don't forget to check the weather. Pacific Northwest as well as Southeast are noted for clouds and unexpected storms, but with some good luck you can watch the most amazing experience of your lifetime.
Find hotels and airbnbs near Total Solar Eclipse (Map)
Total Solar Eclipse
Featured in