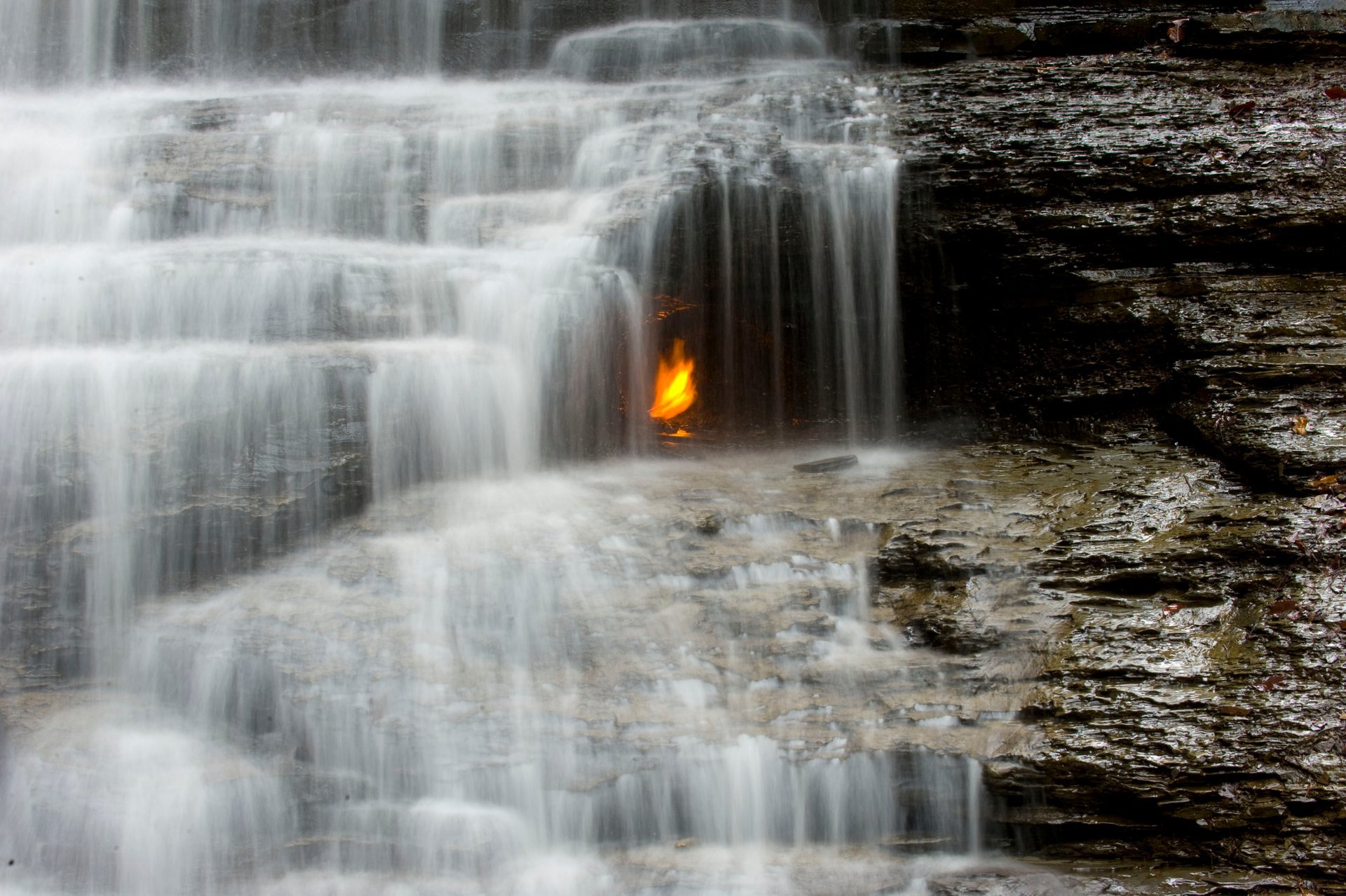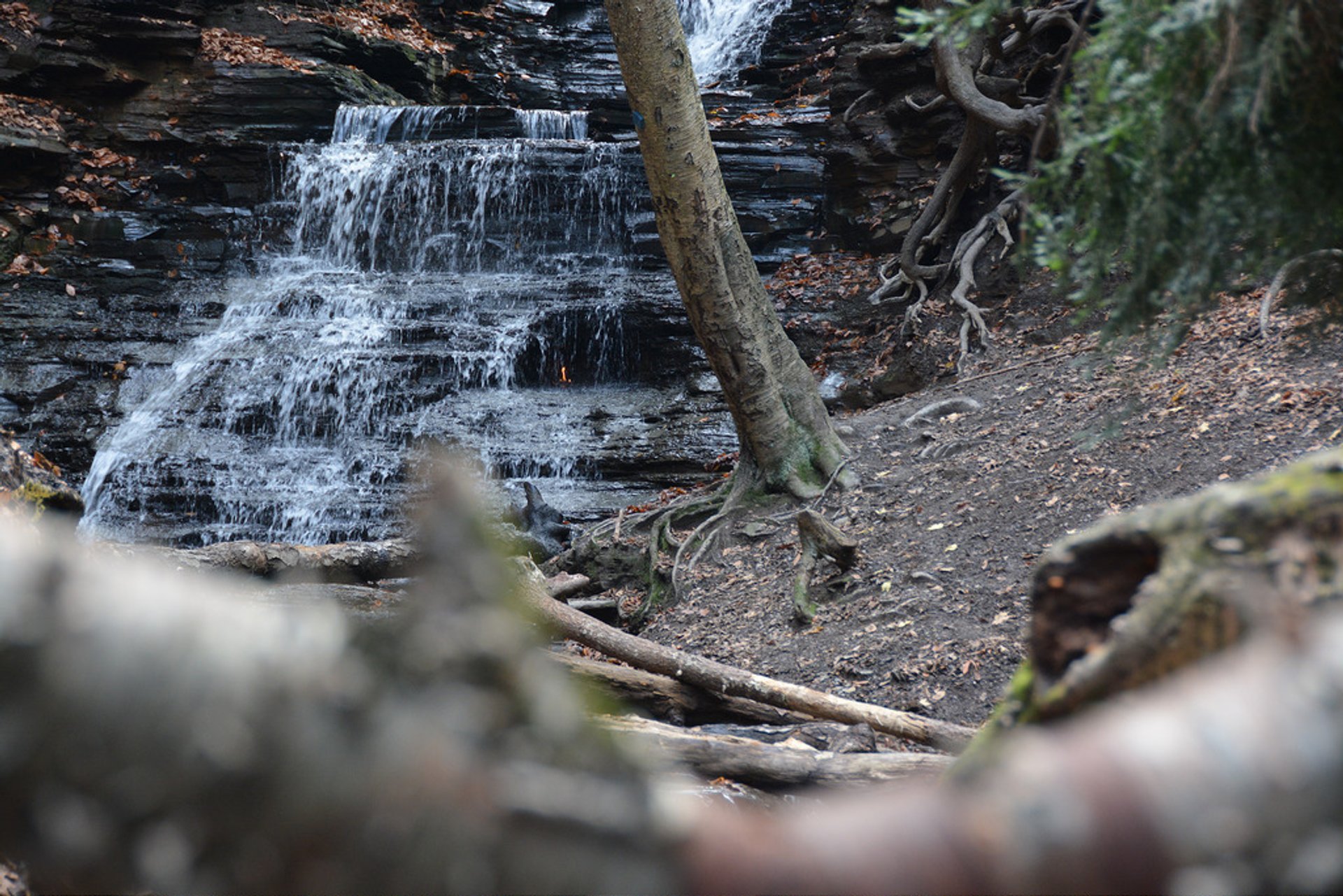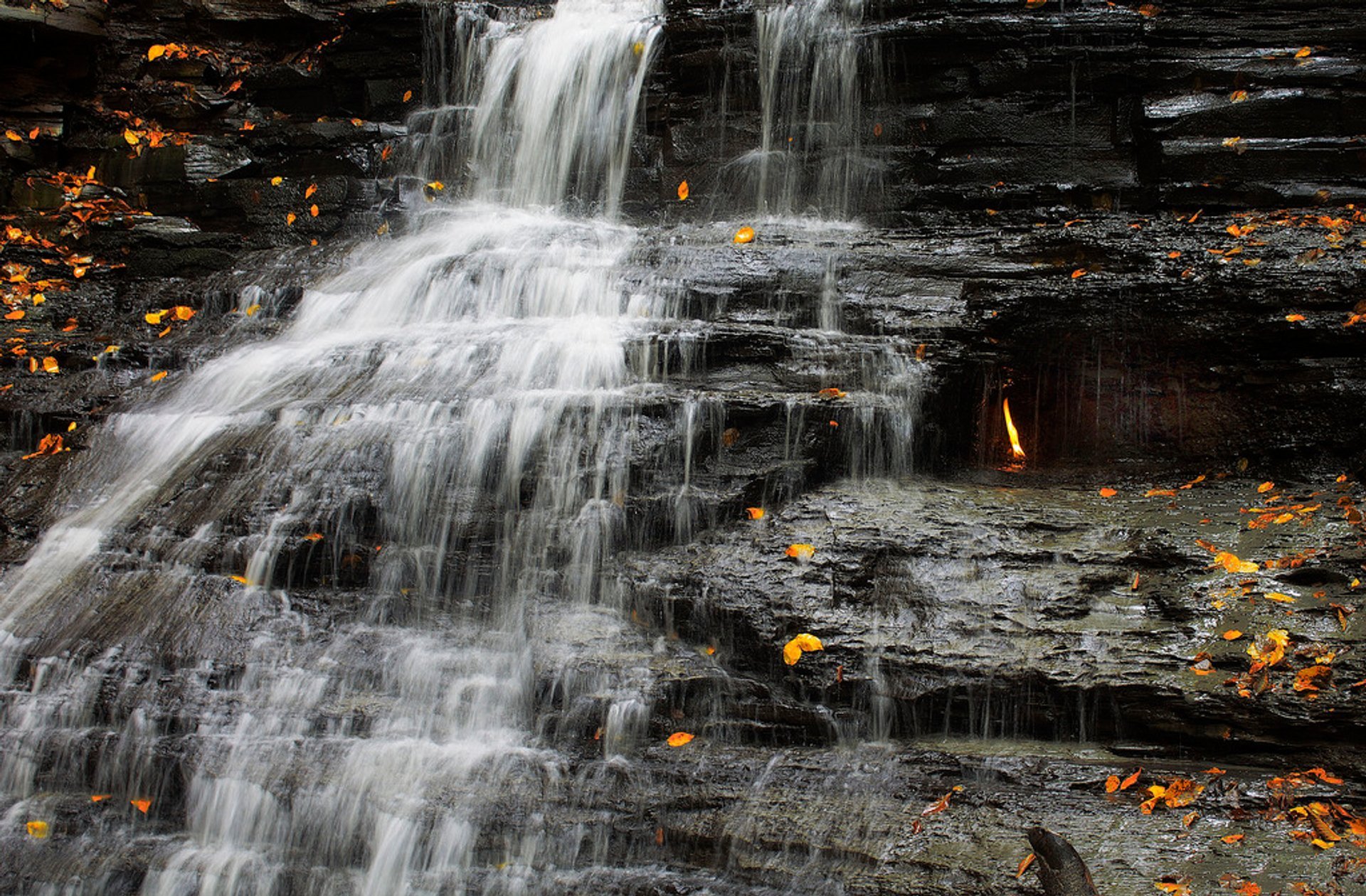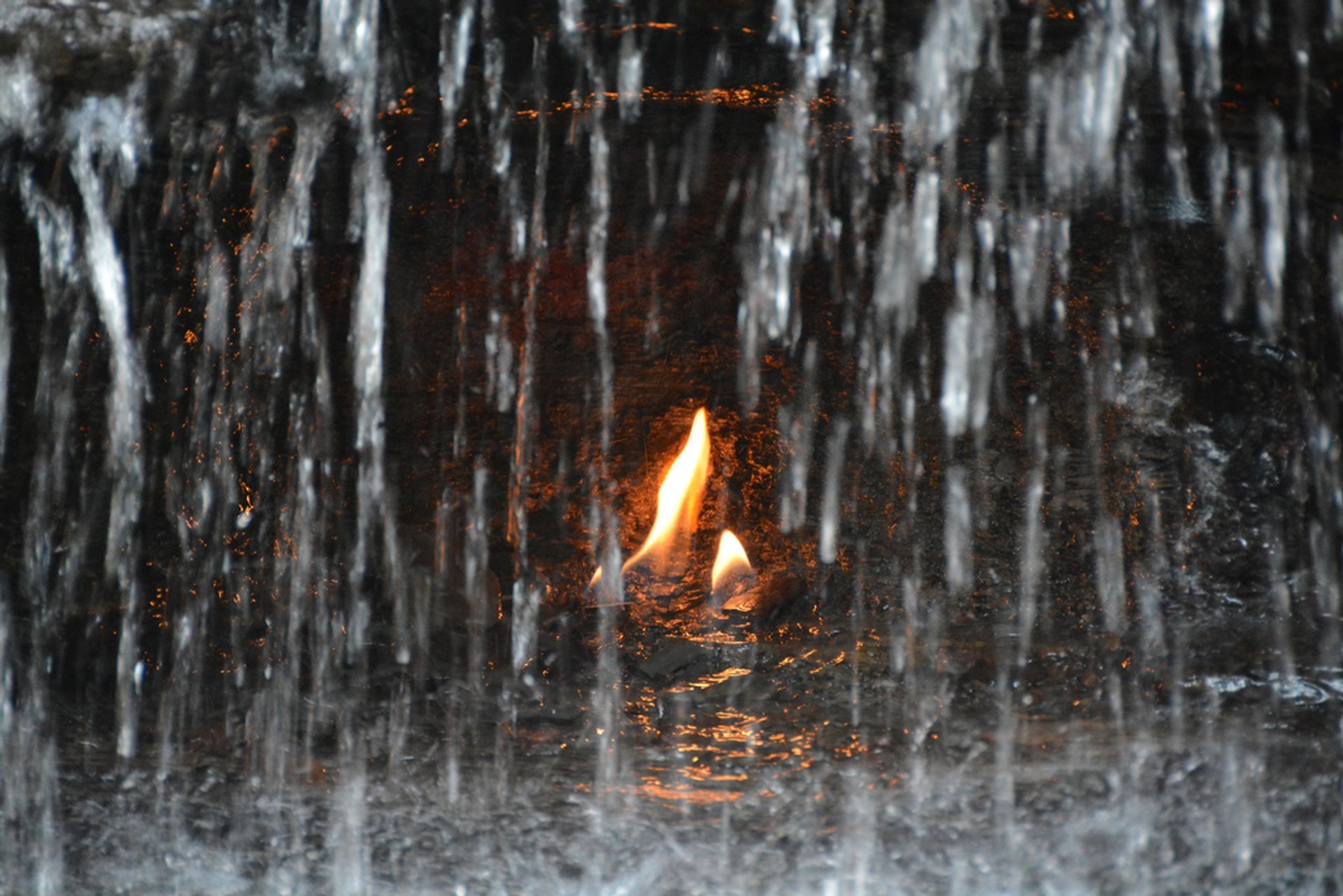 A small flame is flickering inside a waterfall, and it's not a joke. It really exists and has a scientific explanation. The waterfall even got its name of the Eternal Flame Falls due to this phenomenon. This waterfall is located in the Shale Creek Preserve, Chestnut Ridge Park in Western New York.
So what's the secret? A small grotto hidden beneath the waterfall emits natural gas, which produces this small flame. Such natural gas pockets are quite common, but the fact that it is right inside the waterfall with water around it makes this place truly unique.
The flame is visible almost year round, but summer months are the driest, so there might be no water flowing down the falls. It's also the busiest time of the year. Hikers bring lighters along in case the fire is extinguished by water to lit it up again.
The Eternal Flame Falls is located within Chestnut Ridge Park outside of North Boston, New York. It's less than an hour drive from Niagara Falls and about a six-seven hour drive from New York City. If you happen to be in western New York, make sure to grab a lighter and visit this magical place.
Find hotels and airbnbs near Eternal Flame Falls (Map)