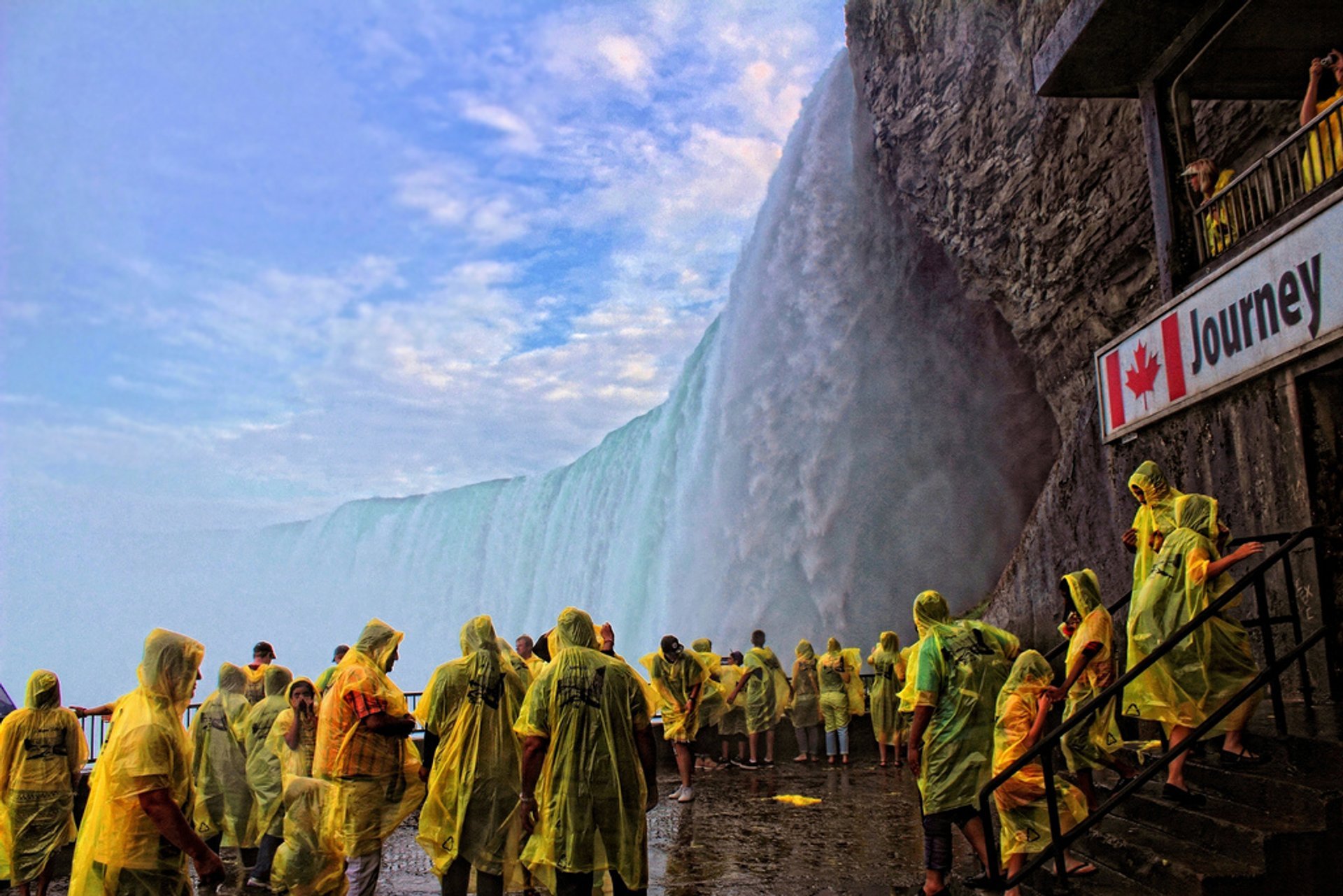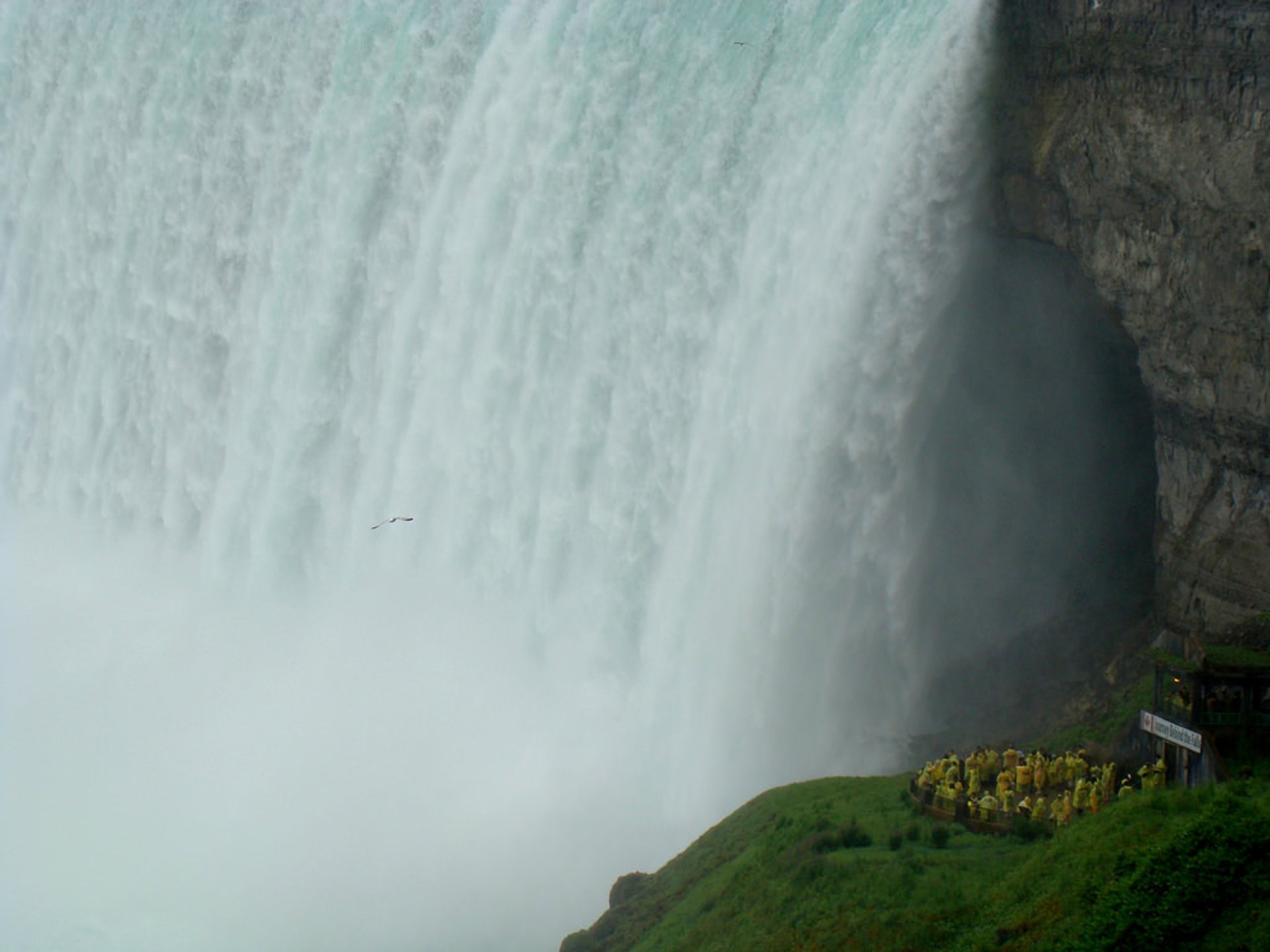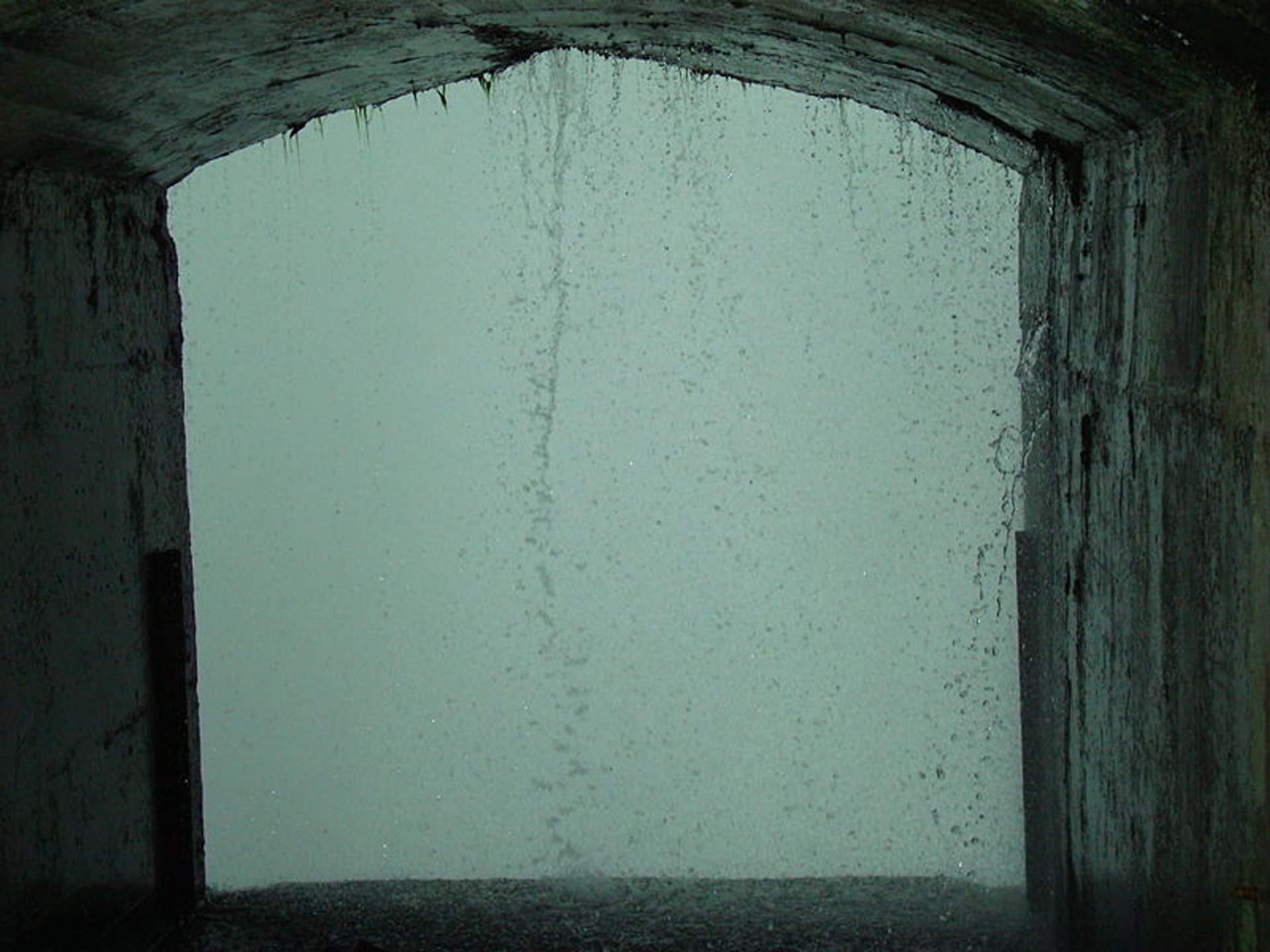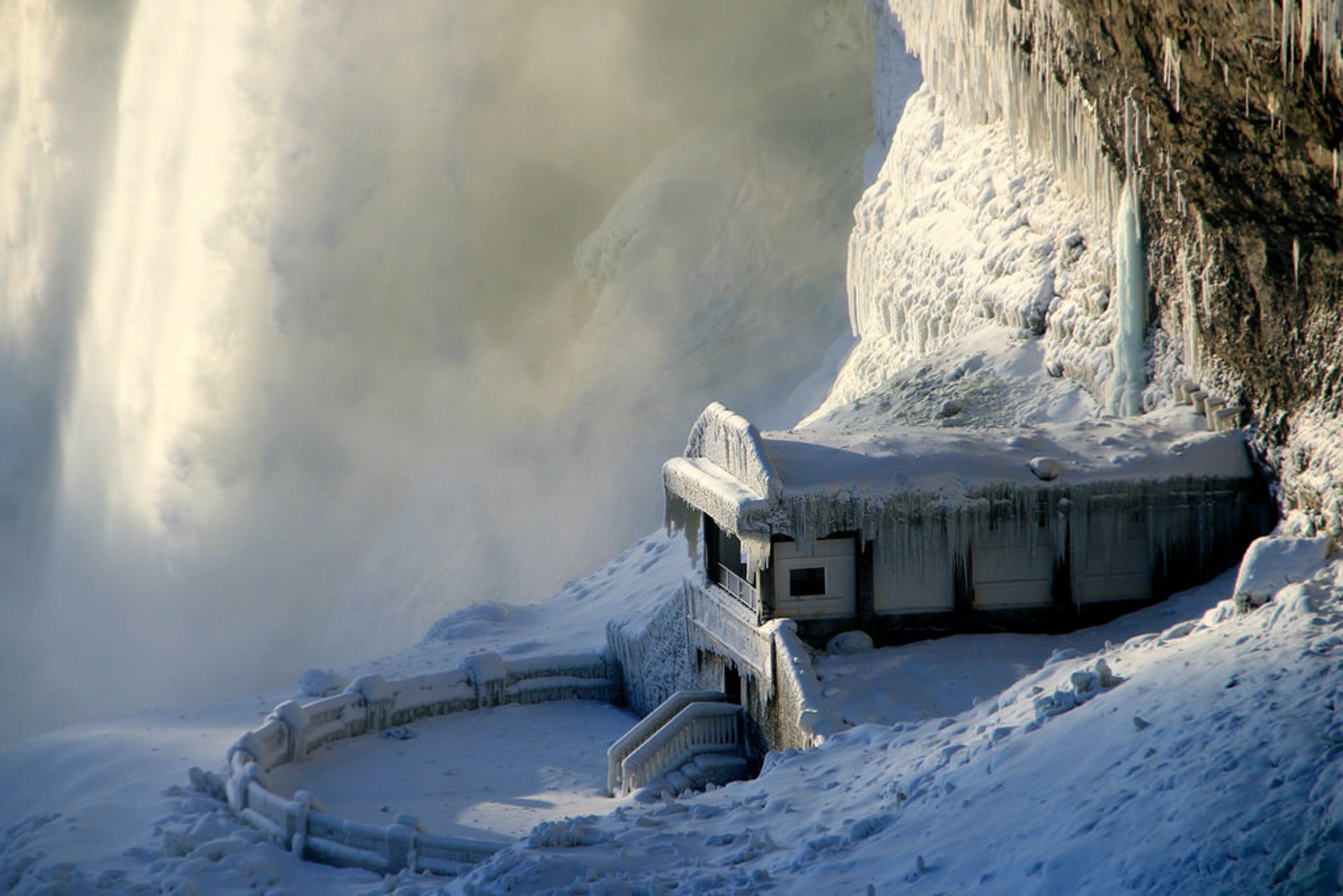 The spectacle of Niagara, possibly the world's most impressive waterfalls, has fascinated visitors from all around the world for over 400 years. In the early days, the only way to get closer to the falls was to climb down the bluff bank through a series of crude "ladders" created from fallen trees or to climb over huge boulders.
In 1818, the first enclosed stairs were built, and in 1832 a spiral staircase was constructed for visitors to enter the so-called "Sheet of Falling Water". Certificates were presented to visitors who had completed the journey behind the falls.
Standing at the heart of Niagara, you'll need to descend 38 meters and explore 130-year-old tunnels through the bedrock. You'll feel the shattering vibration of the Horseshoe Falls long before you notice them. The observation deck at the pediment of this 13-storey-tall miracle will leave you jaw-dropped and wet, you won't ever forget it. The portals through the rock offer an unforgettable view of one-fifth of the world's water crashing down in front of you.
The Journey behind the Falls is available all year round. However, there are two decks and two portals, and Lower Observation Deck is closed during winter months from mid-December to mid-April due to ice conditions. Therefore, the best season for this activity is mid-April through mid-December. In spring and summer months you'll be given a rain poncho for the protection from the great mist of the falls.
Find hotels and airbnbs near Journey Behind the Falls (Map)