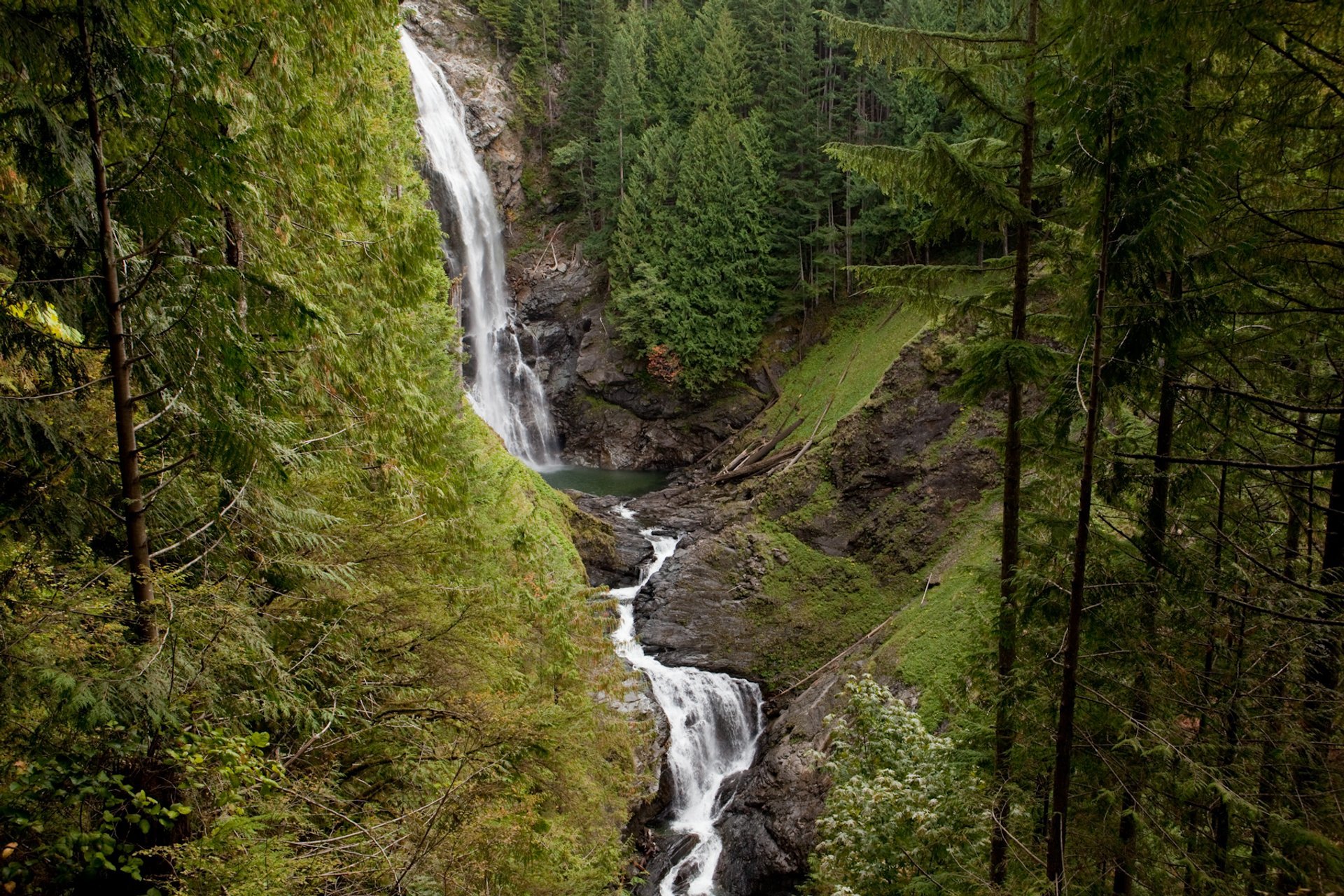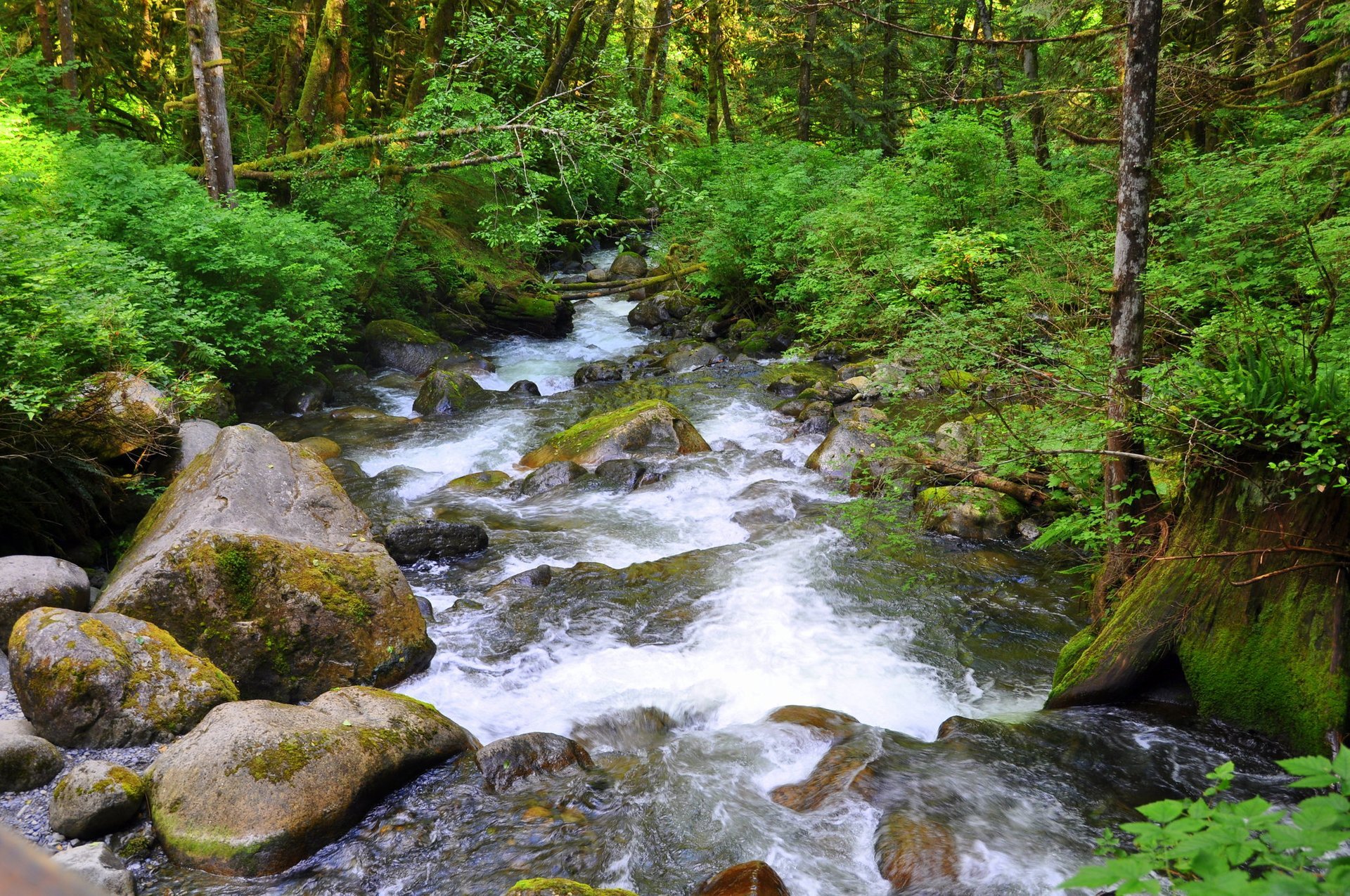 Wallace Falls encompasses a series of waterfalls located at Wallace Falls State Park, 47 mi (75 km) northeast of Seattle. The waterfall cannot be viewed entirely. Its first part, Upper Wallace Falls, drops 260 ft (73 m) in five separate tiers. The middle section is 367 ft (112 m), and Lower Wallace Falls drops 212 ft (65 m) in five tiers. The Middle Wallace Falls is the most spectacular section that can be viewed from the Skykomish Valley. On the Wallace Falls trail, there are three outlooks that will let you see different sections of the waterfall. The Lower Falls are located two miles from the trailhead and feature a picnic area. After a steep ascent of half a mile, you'll reach the outlook of the Middle Falls. From there, you can either go back or continue on the steepest section of the trail to get to Upper Falls.
Best time to visit Wallace Falls
Even though Wallace Falls State Park is open for visitors year-round, the hiking season in Washington generally runs from April through October. May is an excellent month to see Wallace Falls in full capacity, with maximum volume and power after the spring snowmelt. However, considering that it rains quite a bit in Washington in all seasons, summer is also a good time to visit the waterfall and take advantage of the numerous outdoor activities nearby. In winter, it's possible to see the waterfall partially frozen, and snow on the trail can add some magic to your pictures.
Things to do at Wallace Falls
Wallace Falls State Park offers 12 miles of hiking trails. In addition to the Wallace Falls trail, you can hike the Greg Ball Trail and reach junctures to Wallace and Jay lakes. In the summer, the park offers swimming, boating, fishing, and white water kayaking. A boat ramp and swimming beach are located at Big Eddy Park, a few miles east. The area also offers a rock-climbing wall 8 miles (13 km) east of the park. Camping by the lakes is a popular option during the warmer months.
Where to stay at Wallace Falls
Hikers can stay at Wallace Falls State Park overnight in one of the five comfortable cabins or two walk-in tent sites. There are two campsites as well as backcountry camping at the lakes, located about 5 miles (8 km) from the trailhead. The park has showers and restrooms. Overnight permits are required for Jay Lake and Wallace Lakes.
Being among the most scenic spots of the Cascades, the waterfalls on the Wallace River are a popular hiking destination from Seattle, especially during the summer months.
Find hotels and airbnbs near Wallace Falls (Map)