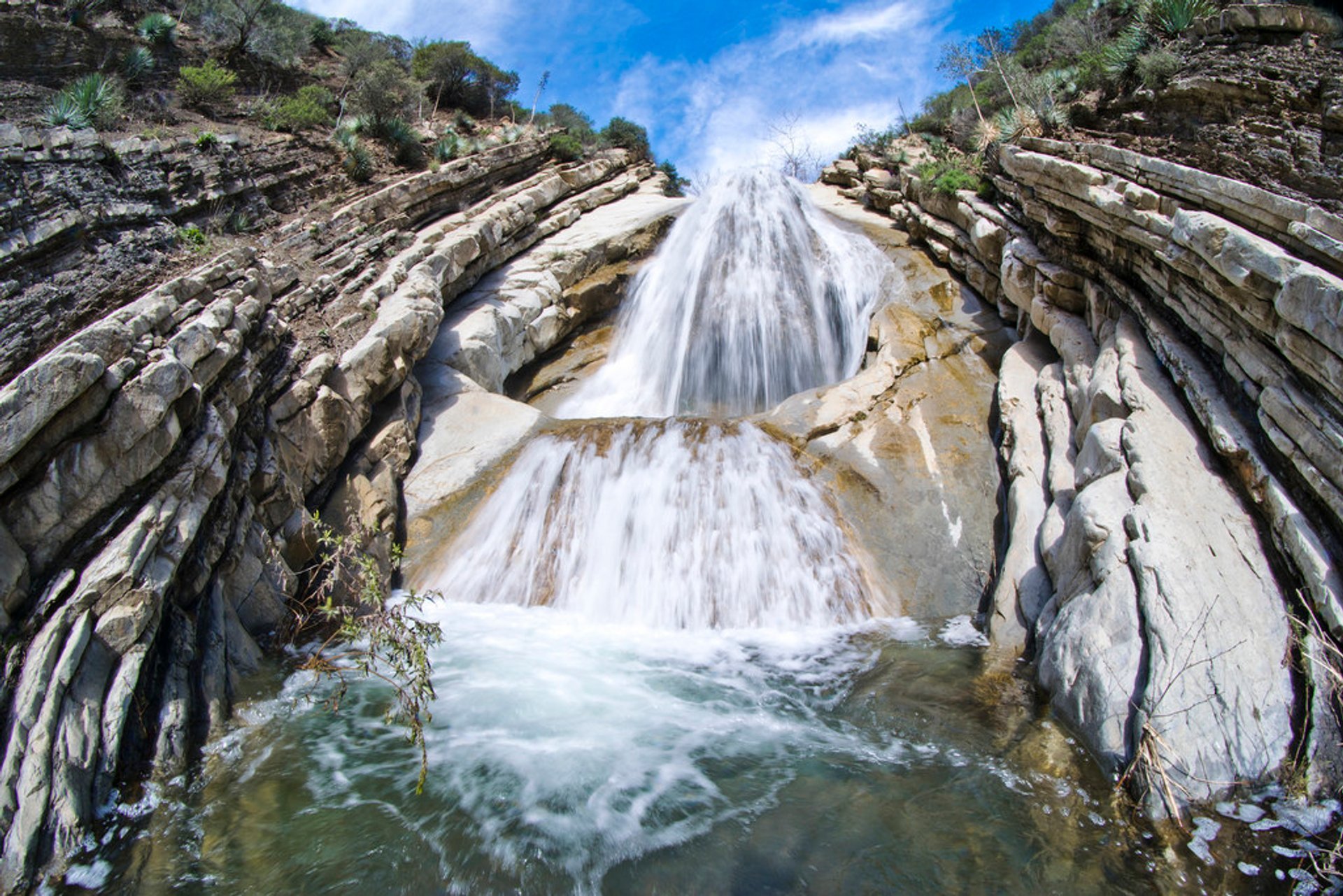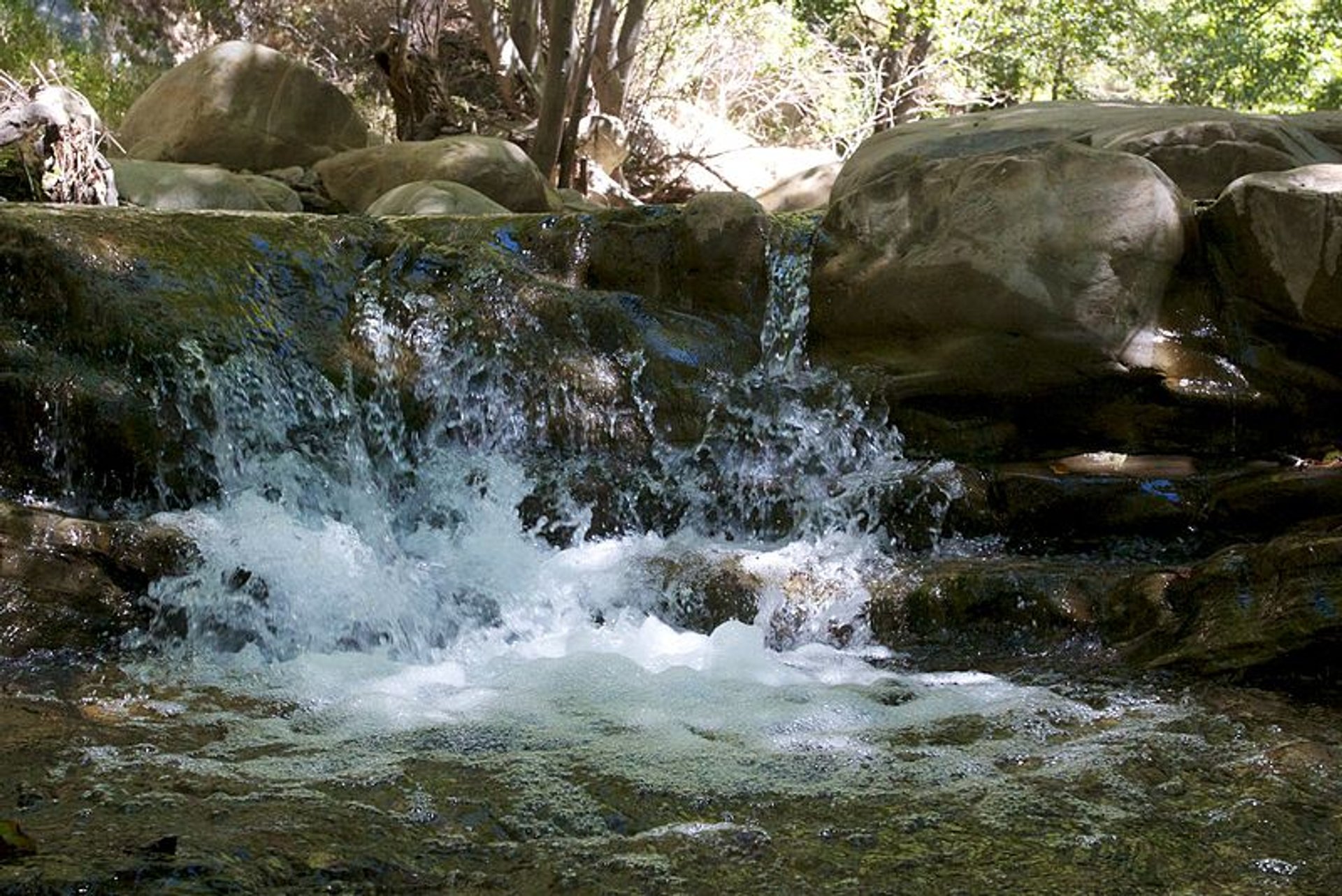 Matilija Falls
Featured in
Matilija Falls is located in the Matilija Wilderness, Los Padres National Forest, near Ojai, California. It may not be the tallest, but surely one of the most beautiful waterfalls in the Los Padres National Forest. The best time to hike to Matilija Falls is from March through November. It is a scenic hike through Matilija Creek with many great turtle ponds, swimming holes, and two waterfalls.
The 9-mile (14.5 km) trail to Matilija Falls has an elevation gain of 950 ft (290 m) and is moderate to difficult. There are several free campgrounds in Matilija Wilderness in case you decide to stay overnight in the park. Check out Middle Matilija, Upper Matilija, and Maple camps. All campgrounds have shaded stream side areas and are close to trails to Matilija Falls and Cherry Canyon.
There are two trail heads for this hike. A southern access point has the same trail head as the Murietta Trail. This trail is a bit shorter. The northern access point is north of Ojai on Highway 33. It starts at the trail head at the ridge top by Cherry Canyon.
Find hotels and airbnbs near Matilija Falls (Map)
Matilija Falls
Featured in