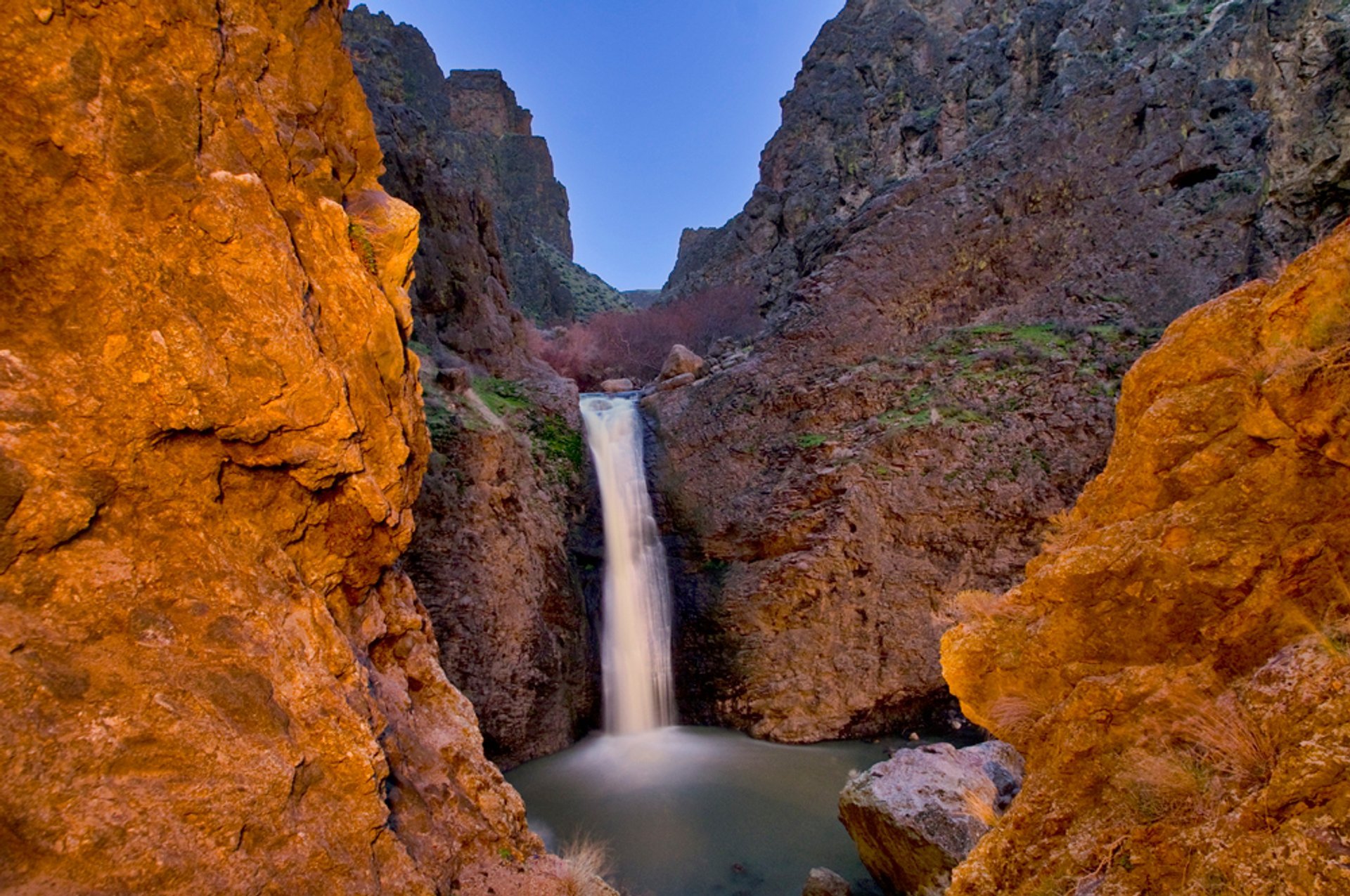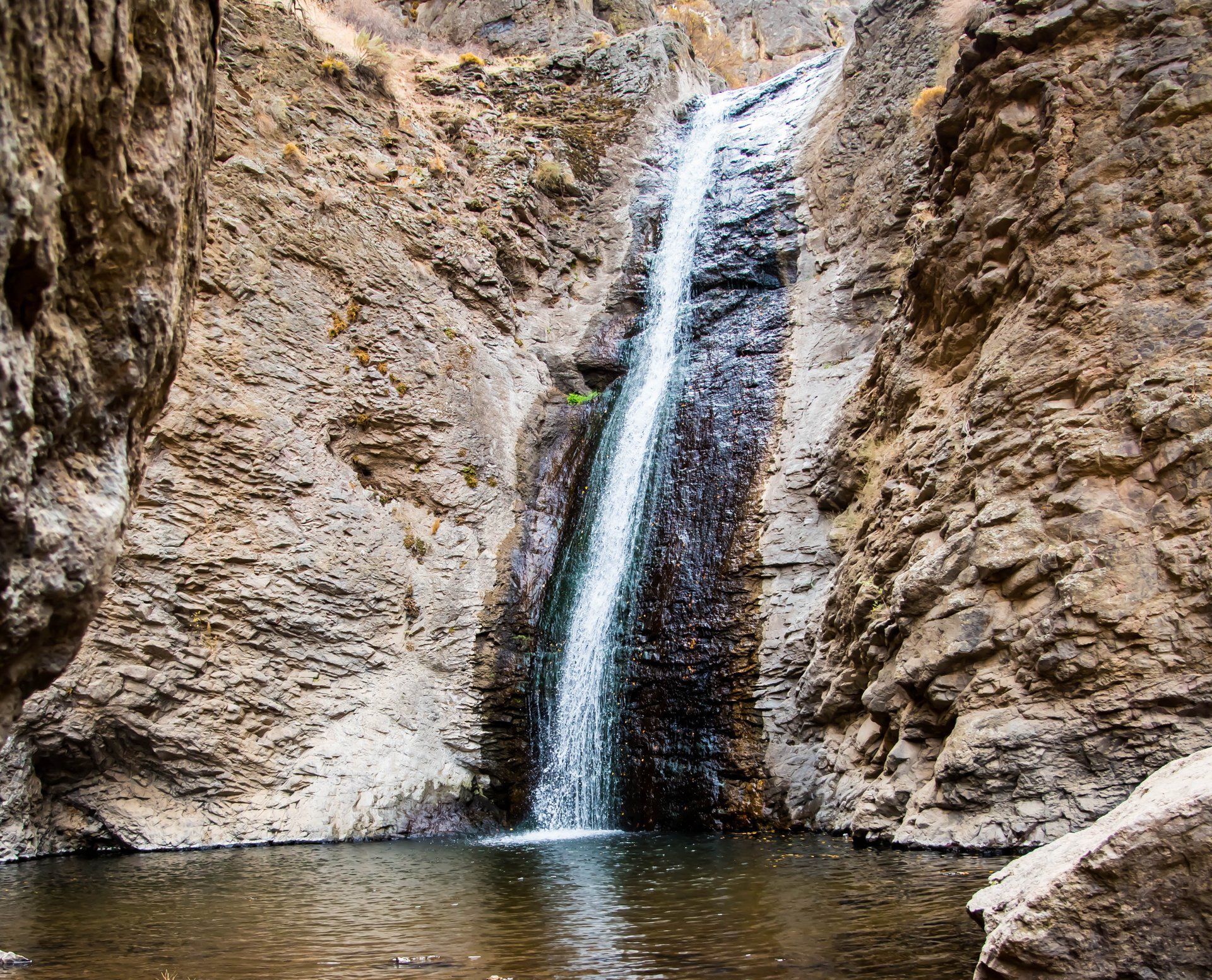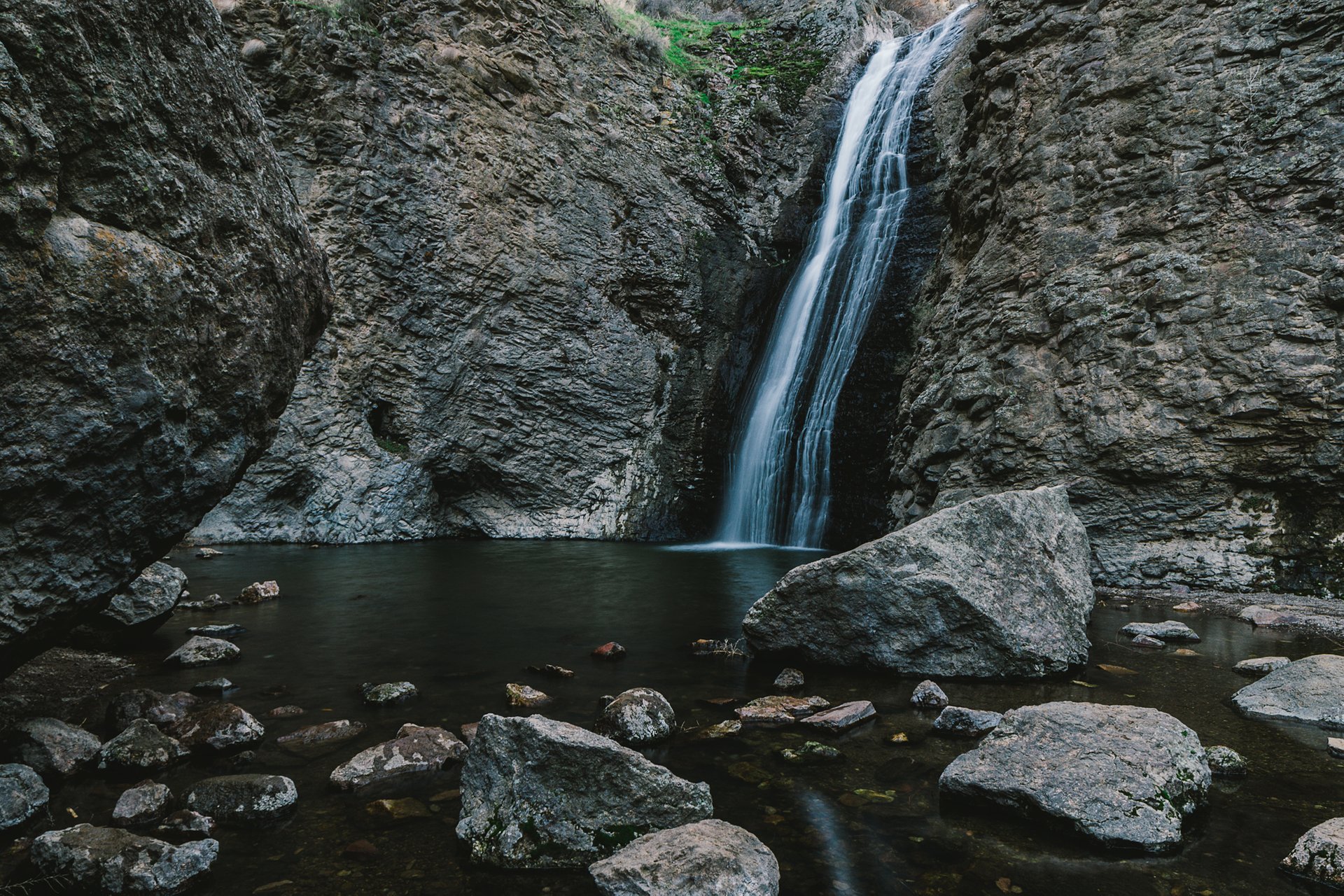 The Jump Creek Falls is the largest waterfall in Jump Creek Canyon, featuring a large pool of water perfect for a refreshing dip in the summer months. The waterfall flow originates from the Sands Basin. It is nestled in Owyhee County, not far from the city of Marsing, Idaho. The narrow canyon walls of ocher, yellow, and red shades frame the beautiful waterfall that is just 18 m (60 ft tall). The area around it features a few picnic spots with fire pits.
Jump Creek Falls Trail is just 965 m ( 0.6 mi) long, a perfect walk during a warm summer day. However the trail can be heavily trafficked on weekends during the warm season, so it's best to opt for a weekday hike. It's popular among hikers and canyoneers. The trail is best used from March through November. However, if you want to see the completely frozen falls, go for a winter hike.
During the warmer time of the year, beware of rattlesnakes and poison ivy, both are rather real threats in this part of Idaho. It is strongly recommended to wear pants to protect your legs from poison ivy along the path. The trail, which winds along the stream, is pet-friendly and open from sunrise to sunset. There are a few viewing options once you reach the waterfall. You can squeeze through the large rock formation to your left and gain access to a hidden beach, or you can climb the rock to get a look at the falls from above.
Find hotels and airbnbs near Jump Creek Falls (Map)