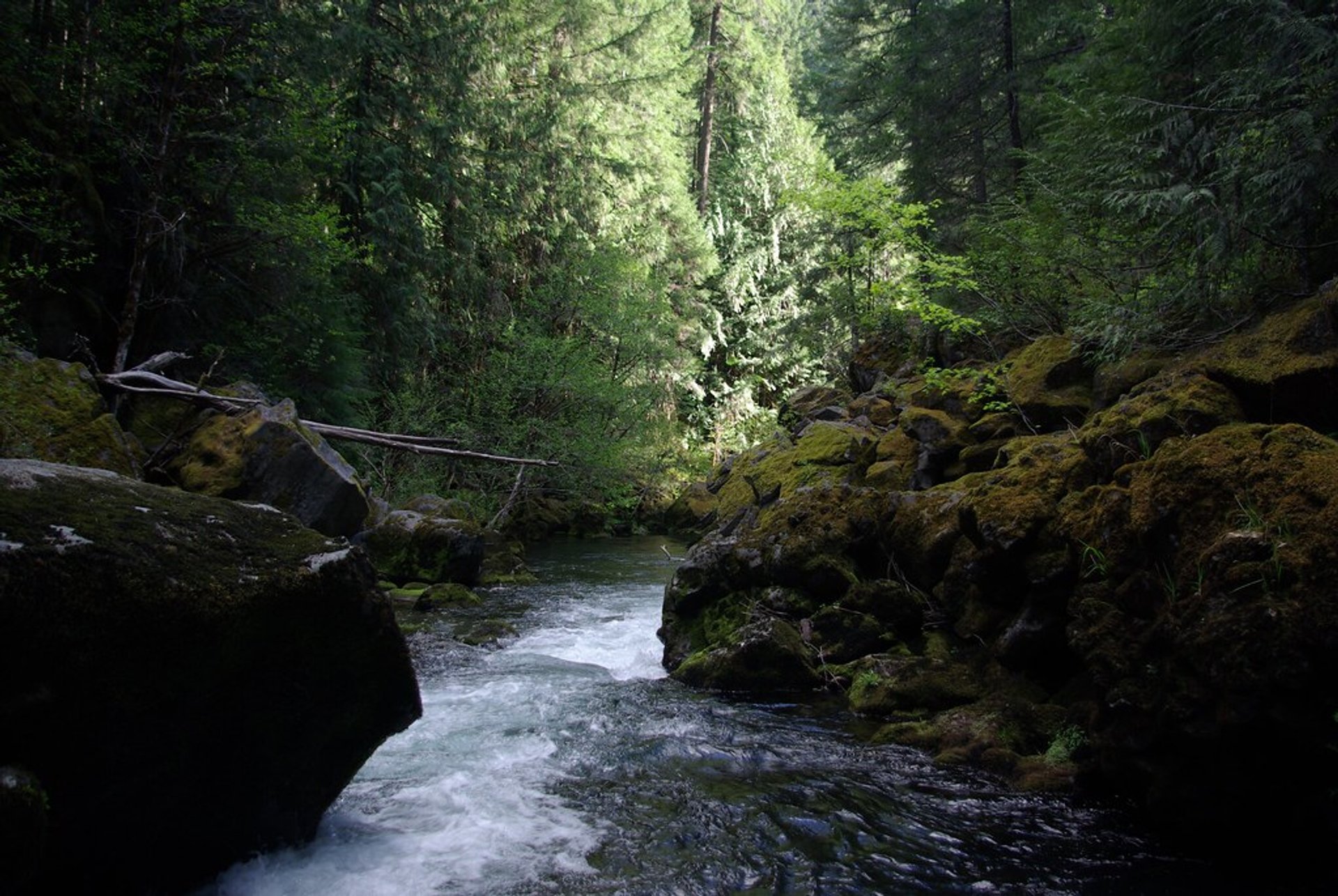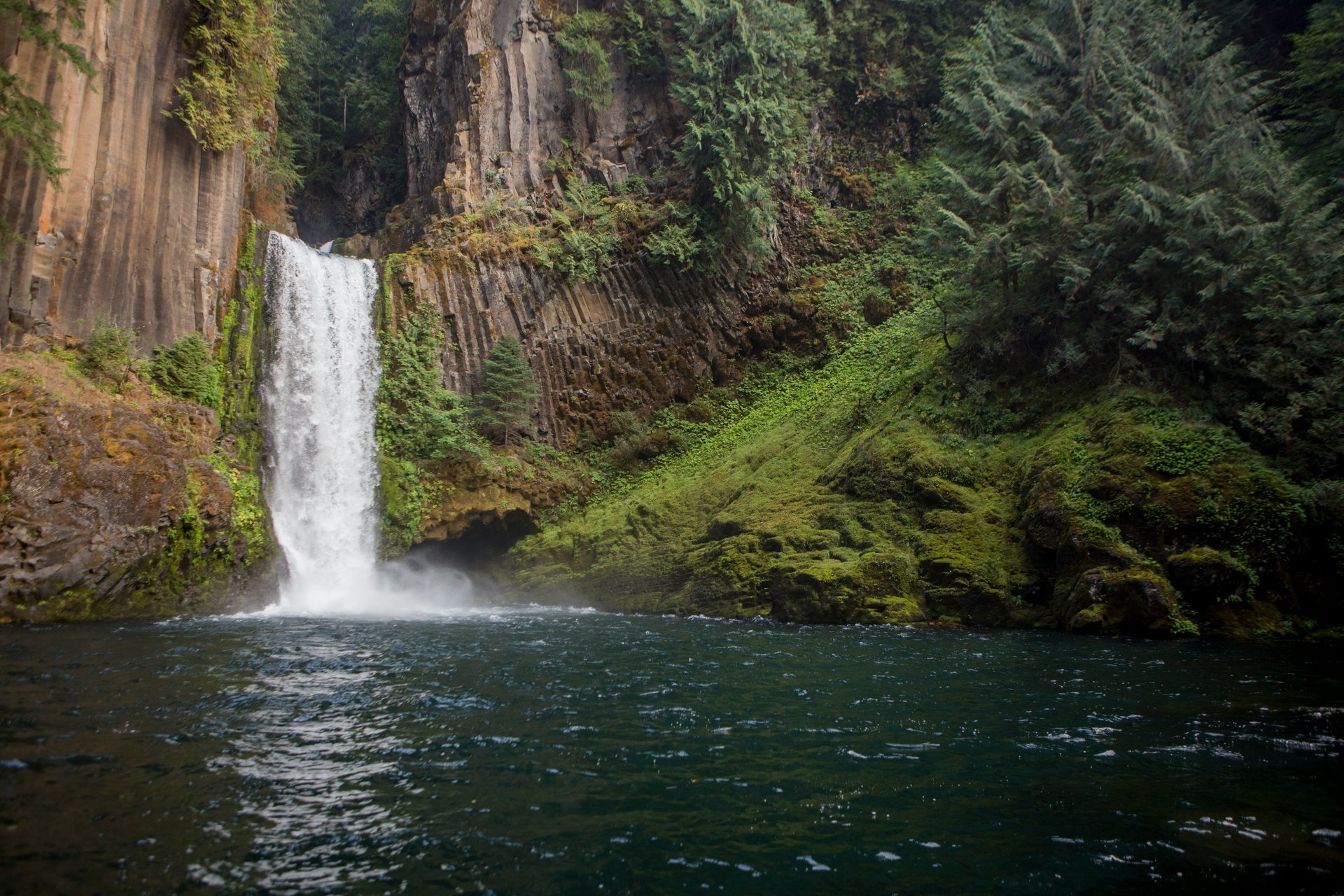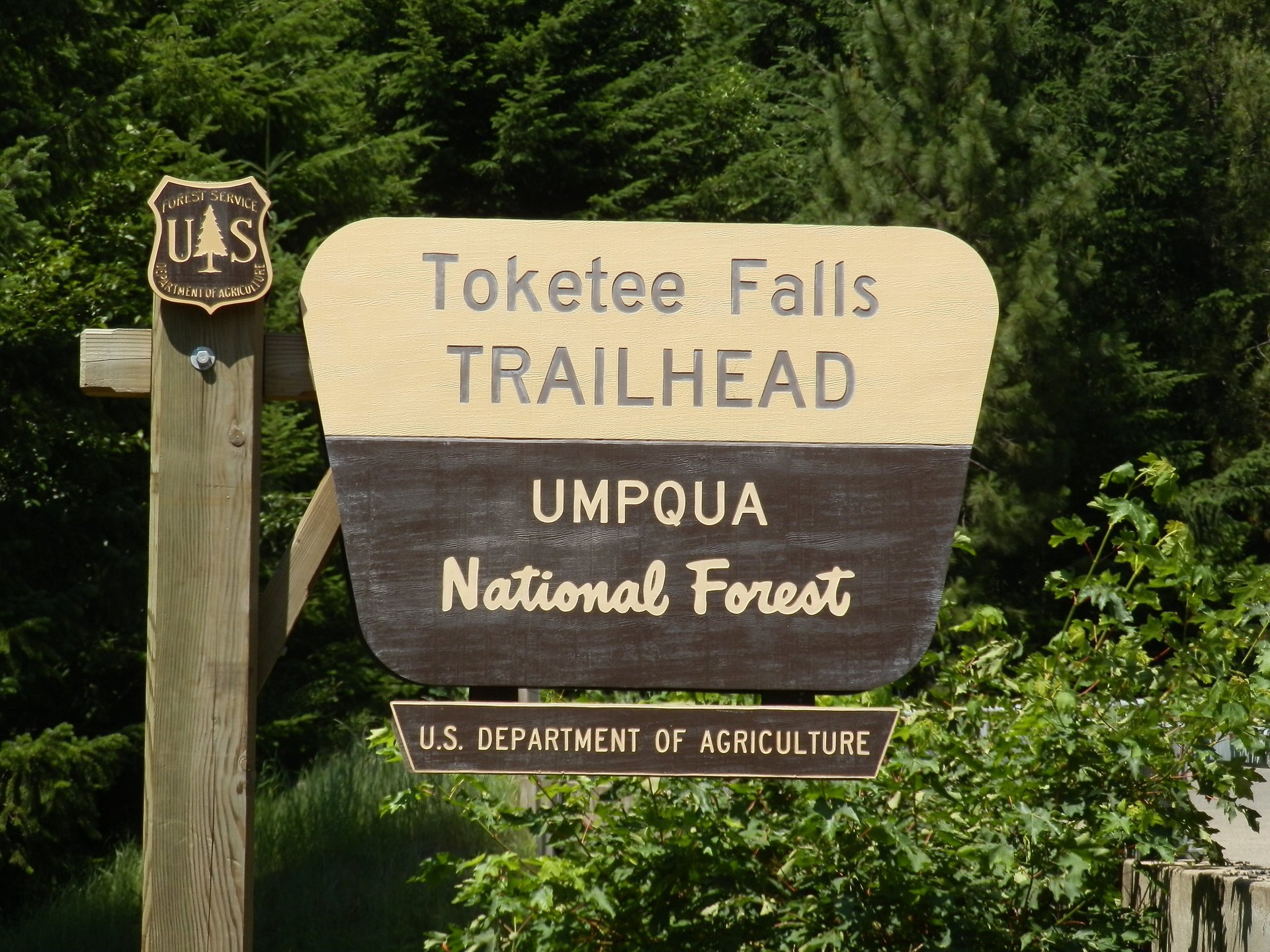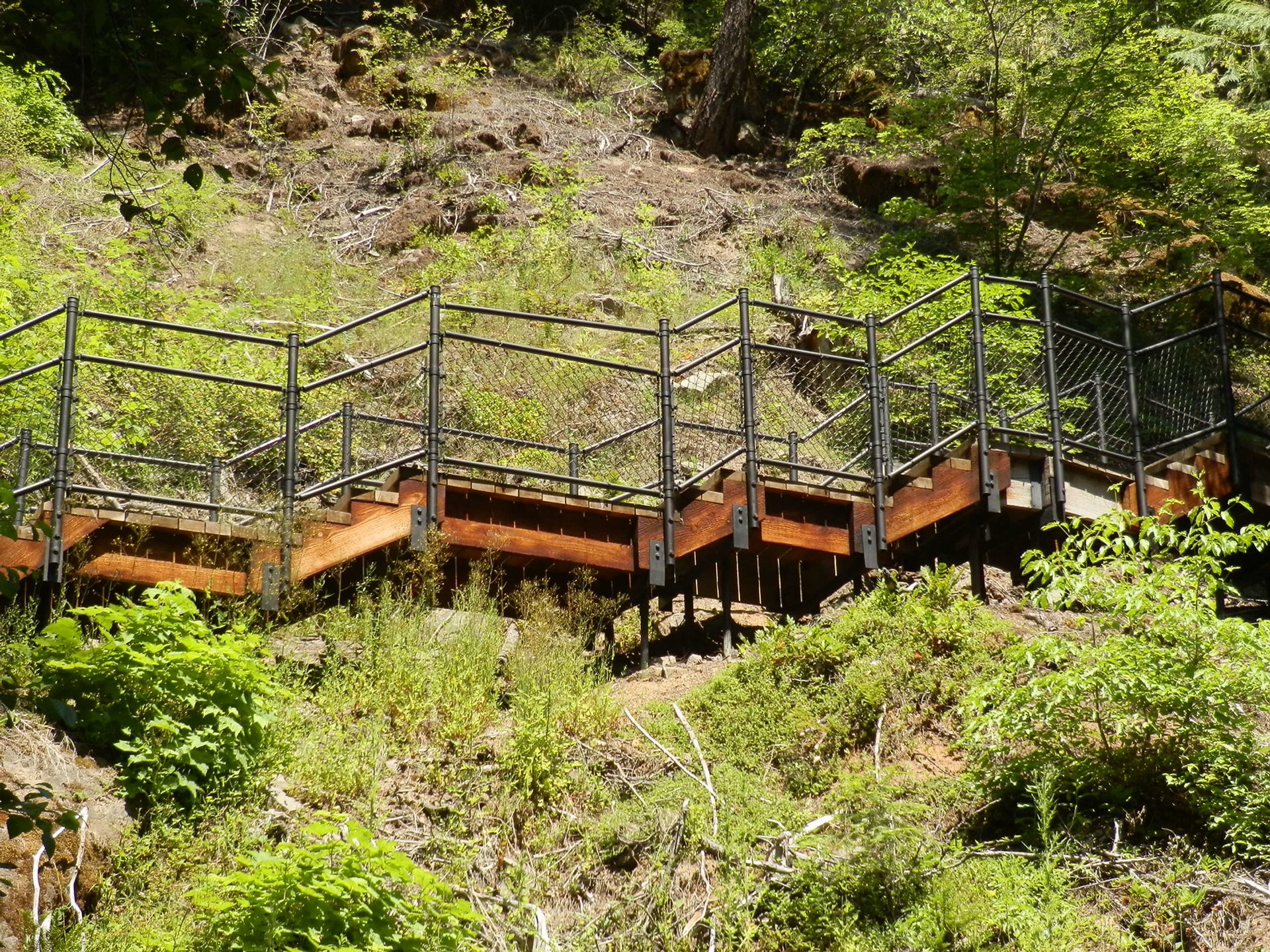 See accommodations nearby
Toketee Falls is located on the North Umpqua River in Douglas County, about 60 miles (90 km) from Roseburg, Oregon. The word "toketee" means "beautiful" or "graceful" in Chinook. Surrounded by tall basalt columns, the fall is nestled in the middle of an ancient forest, which makes it one of the most photographed sites in the state. The fall is 120 feet (37 m) high, it features a few tiers and alcoves and ends with a big pool.
When is the best time to visit Toketee Falls
Although you can visit Toketee Falls all year round, many hikers agree that during spring, the volume still seems more substantial, and the vibrant greenery everywhere really complements the image. Usually, the water volume can remain adequate until June.
Toketee Falls facts
The waterfall is indeed very scenic. The upper falls drop down 40 feet (12 m), while the lower part plunges 80 feet (24 m), framed by beautiful volcanic basalt.
Things to do at Toketee Falls
At the trailhead, you can see and take some photos of the wooden Toketee Pipeline, which is part of the dam built by PacifiCorp and regulates the water flow of the North Umpqua River, diverting it to a powerhouse. Here, in the Toketee Falls area, you can witness a wide variety of species of mammals, birds, reptiles, amphibians, and insects. A lot of deciduous and coniferous species like Douglas fir, Western red cedar, and maple are also here for you to admire.
How to get to Toketee Falls
Toketee Falls is about an hour drive from Roseburg, which will take you through some of Oregon's most beautiful forests. Its trailhead can be found 0.5 miles (0.8 km) north of Highway 138 near Toketee Lake, itself about 43 miles (69.2 km) east of Glide or 16 miles (25,7 km) west of Diamond Lake. You just have to watch for the road signs. The trail leading to the viewpoint is about 0.3 miles (0.5 km) in length. The falls is quite simple to discover and doesn't require off-roading or any kind of special vehicle. From the well-marked car park, the walk to the Toketee lookout point doesn't really demand too much effort and is pretty direct. The ups and downs are very smooth, so people of all ages and fitness levels can reach this destination. The Toketee Falls viewpoint can be reached by an easy and short 1.2 km (0.8 mi) trail. The trail ends with a viewing platform granting a great view of the river passing through a narrow gorge. Adventurous ones can continue the hike by a steep path down to the waterfall to get another angle from the bottom and to dip into refreshing water on a hot day.
Where to stay near Toketee Falls
Due to close proximity to Toketee Falls, Toketee Lake Campground is deemed to be the best place to stay during your visit. However, if it is not suitable for you or if there are no vacancies, Camas Creek Campground or Fish Creek Campground can be reached by a 20 min drive.
Toketee Falls might take your breath away. So grab your enthusiasm, a tent, good trekking shoes, tasty food for the barbecue, and spend one of the most fantastic weekends with your loved ones.
Find hotels and airbnbs near Toketee Falls (Map)