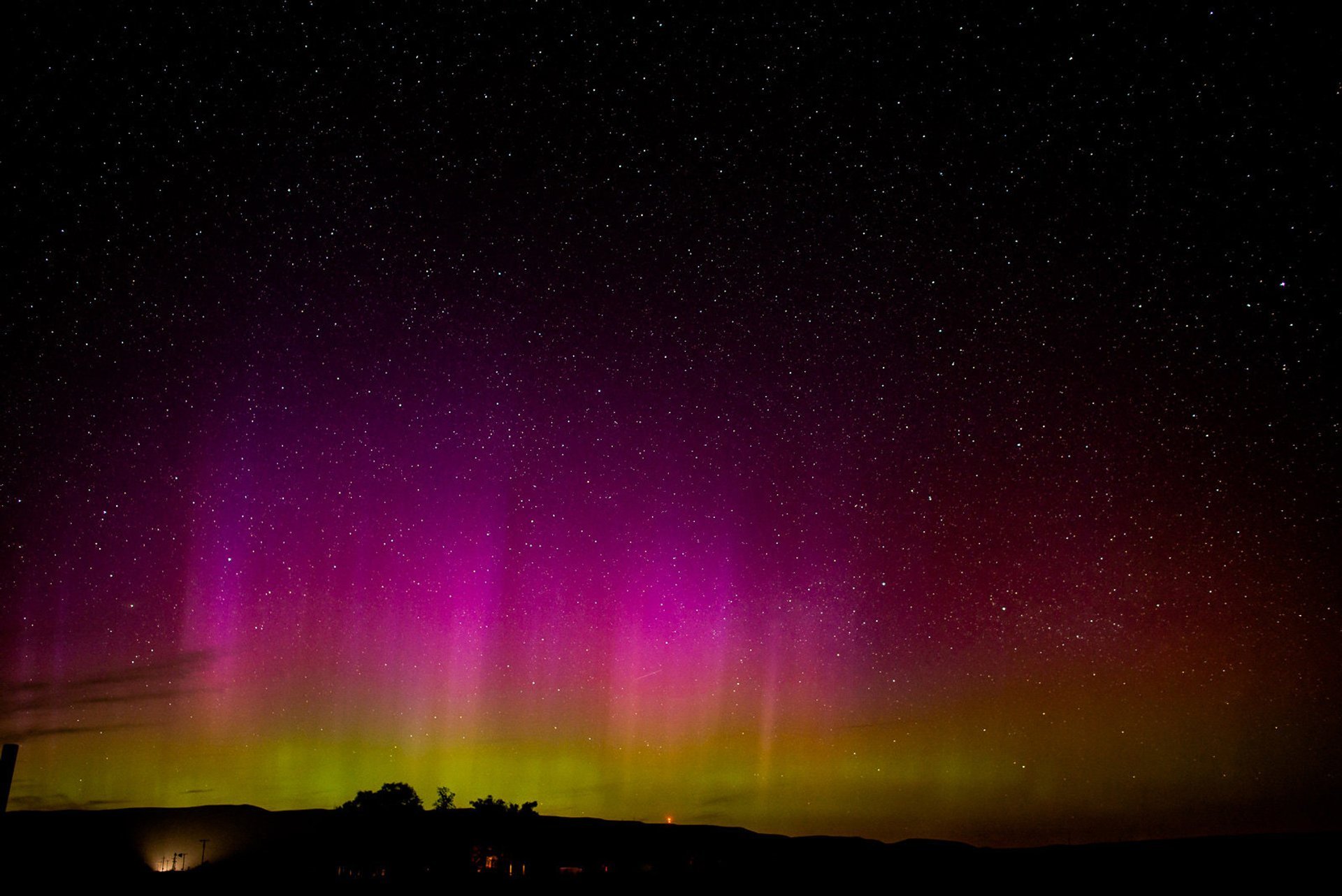 Oregon Department of Transportation
With a bit of luck, you don't have to go all the way to Alaska to see the beautiful natural phenomenon of northern lights in the US. It's actually possible to see the elusive dancing lights at several places in Oregon. Top spots include Oregon Coast, The Crater Lake National Park, and various other places around Portland. However, you have to keep your expectations low since a lot of patience and sleepless nights are required to catch a glimpse of the elusive lights.
The best time to see northern lights in North America is from late August to mid-April. However, there is a number of conditions that have to be met. Most importantly, geomagnetic or solar activity that causes the beautiful phenomenon has to reach its highest levels. It's measured in Kp-Index on a scale from 0 to 9. You'll need a Kp-Index of at least 7 to be able to see the aurora borealis in Oregon. Also, you'll need a new moon and no light pollution in the area to be able to see at least a faint glow. Chasing aurora is not easy, however, there are many websites that help. In particular, the National Oceanic and Atmospheric Administration (NOAA) is publishing a Northern Lights forecast every 30 minutes.
Crater Lake National Park
Crater Lake National Park in southwest Oregon is one of the best places to see northern lights in the Northwest. Its main attraction is a crater lake with stunning blue water nestled in the Cascade Mountain Range. Due to the absence of light pollution, it is an ideal place for stargazing and aurora watching. The park has two developed campgrounds, where aurora chasers can spend the night: Mazama Campground and Lost Creek Campground. However, they are only open from June through September. Crater Lake Lodge is open from mid-May to mid-October.
Oregon Coast
Coastal towns and beaches can witness the northern lights when the skies are clear and geomagnetic conditions are right. In the northern part of Oregon Coast, aurora chasers often head to the towns of Cannon Beach, Manzanita, Pacific City, and Newport. Southern Oregon coast features locations like Bandon and Gold Beach.
Find hotels and airbnbs near Northern Lights (Map)