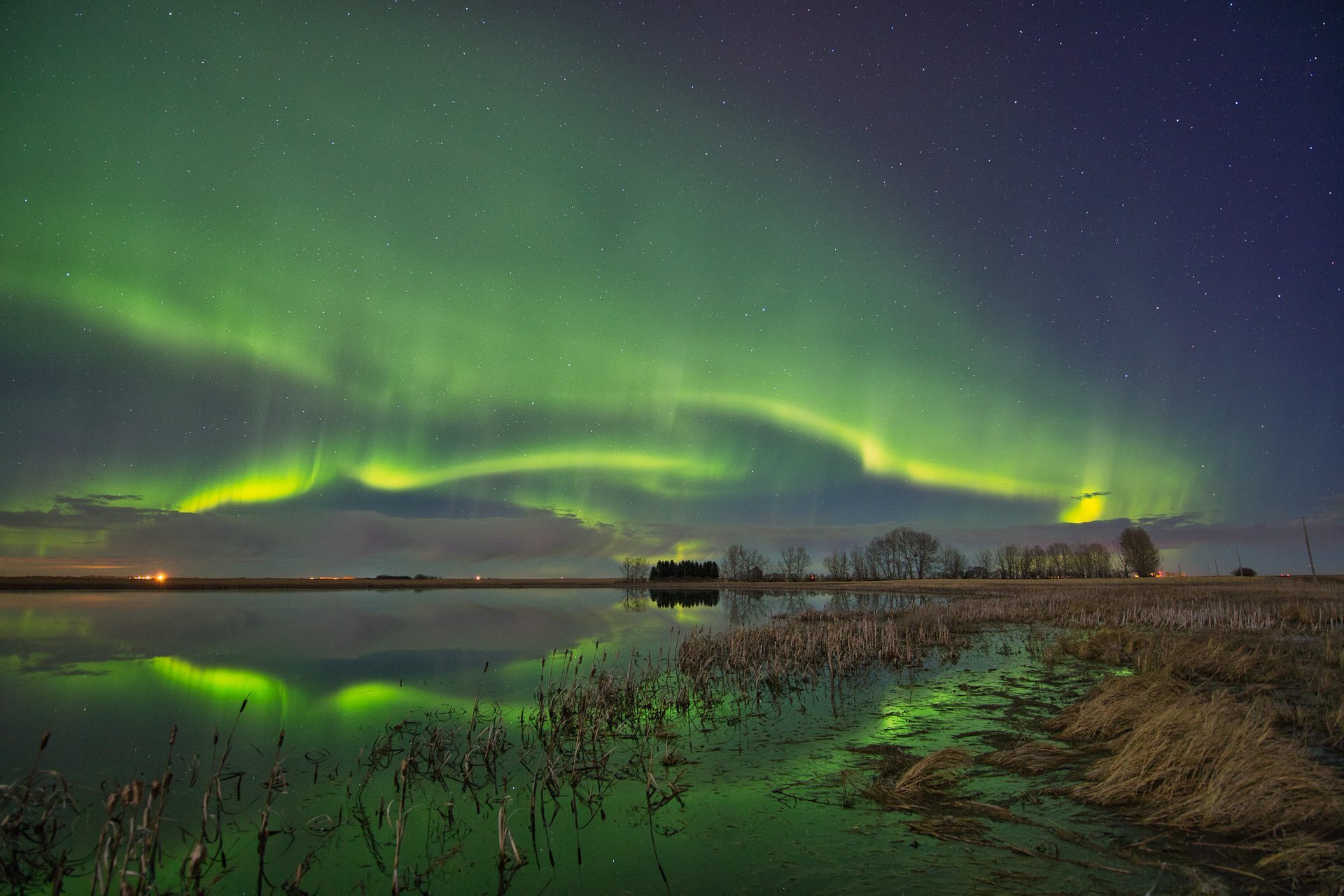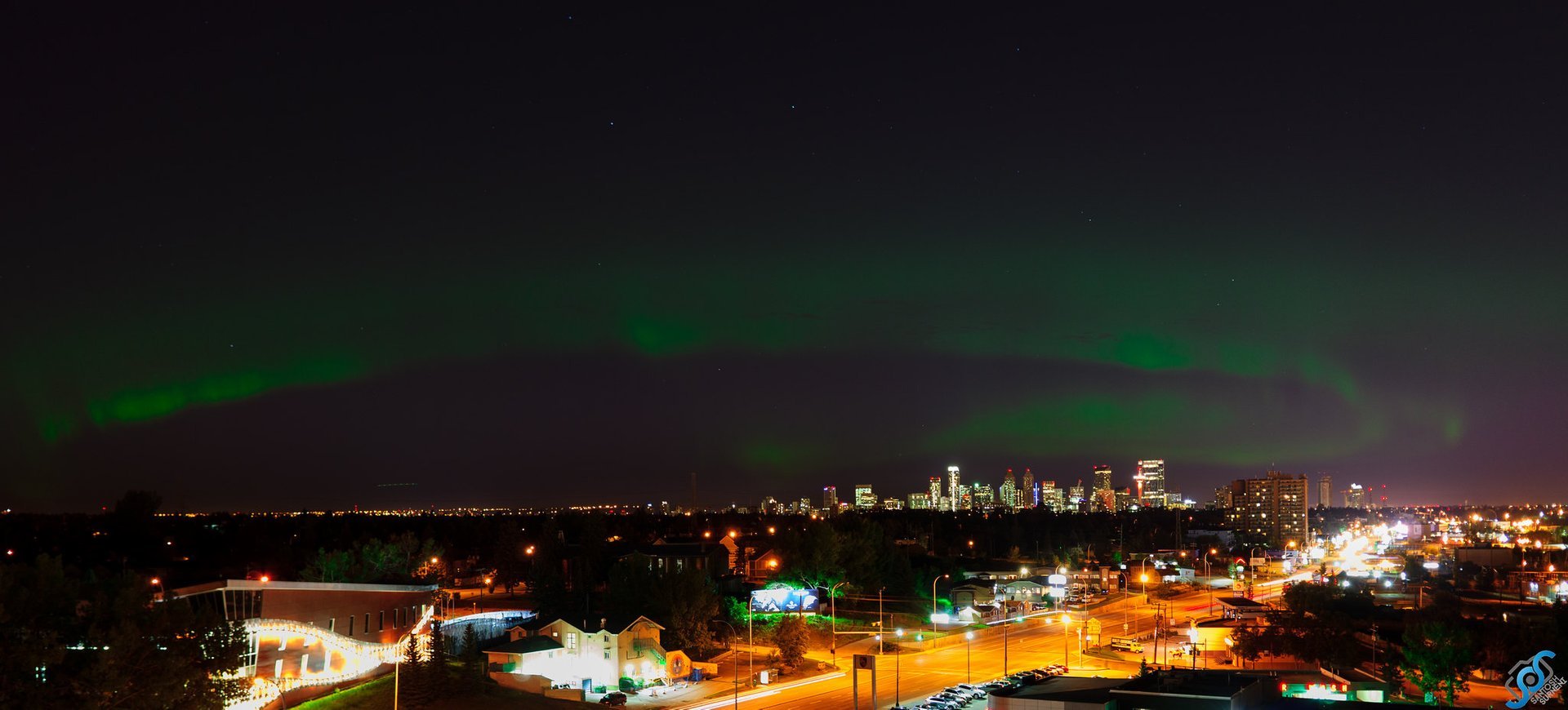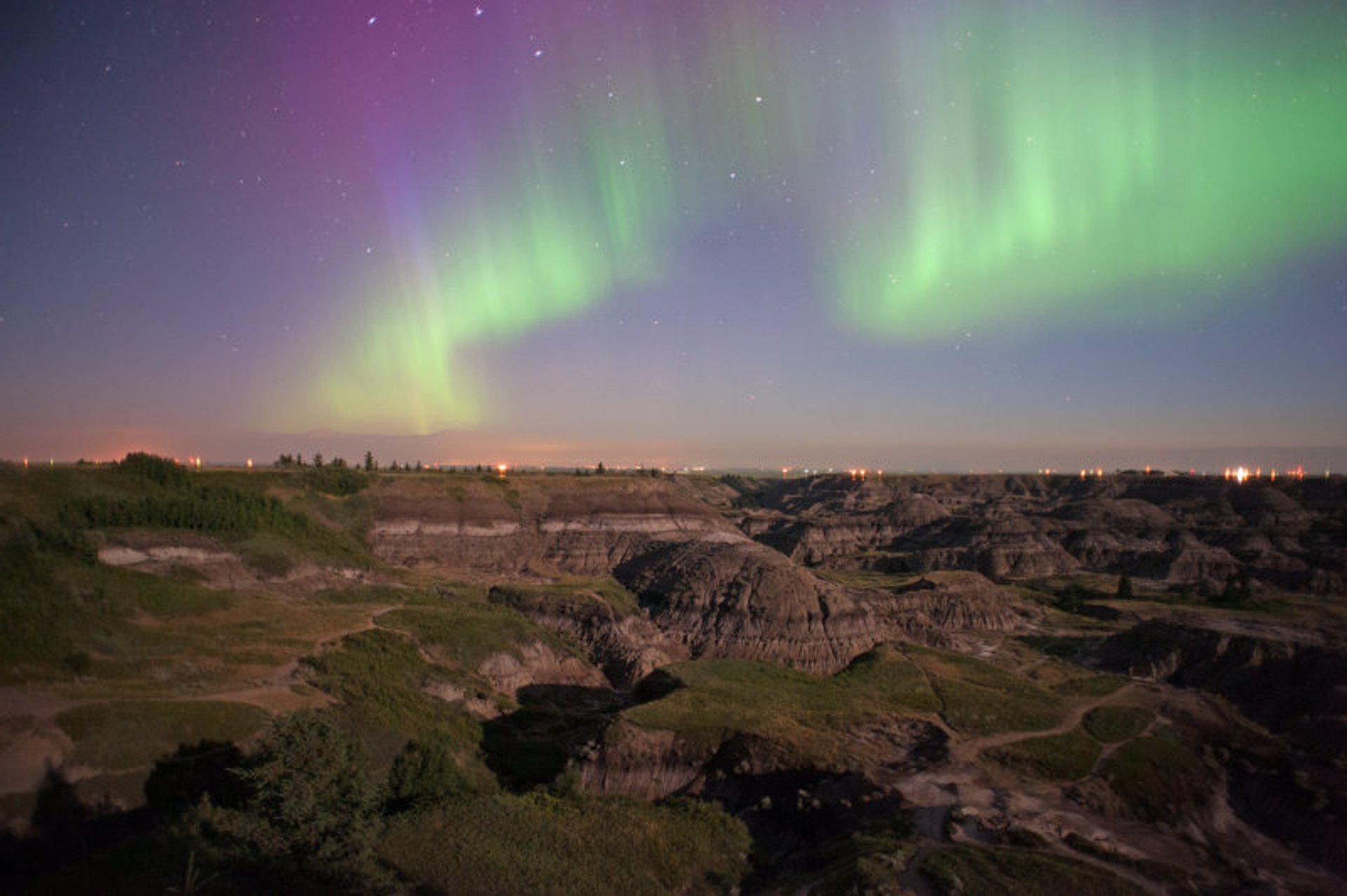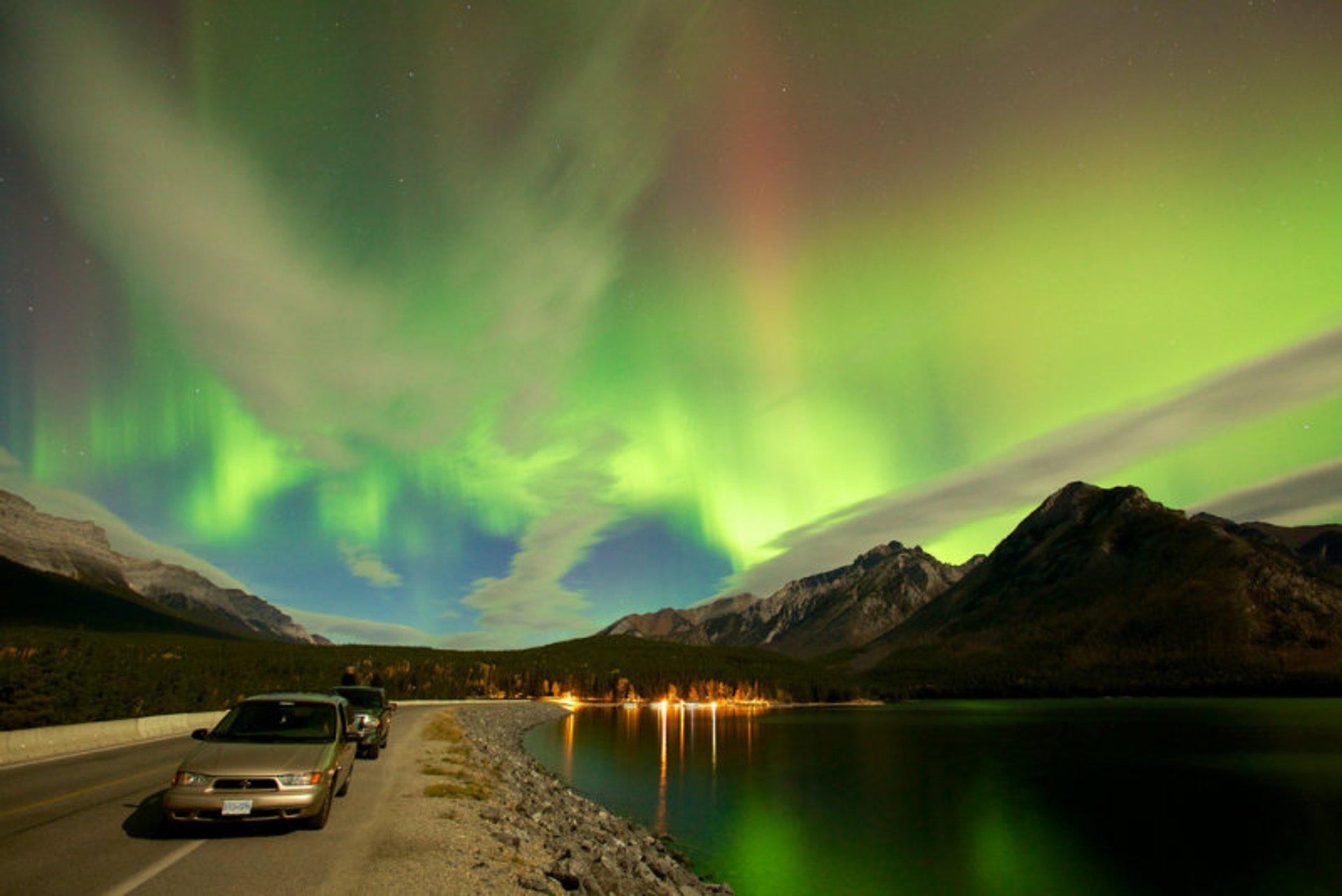 Sharkfin aurora, northeast of Calgary
Calgary, which is located in southern Alberta, is not as famous for its aurora displays as the northernmost parts of the province. However, you still have a solid chance to witness there, the beautiful natural phenomenon which is caused by the so-called "solar wind".
If you want to go on an aurora-chasing adventure in Calgary. check with the websites of the National Oceanic and Atmospheric Administration of the U.S. or the University of Alaska Fairbanks, which publish the most precise aurora forecasts. The best time to see the northern lights is from September to April. Spring and fall equinoxes are known to bring increased geomagnetical activity, hence your chances to see Northern Lights get bigger.
One of the best tools to capture elusive greens, purples, yellows, and reds is a digital SLR camera. The camera set on long exposure "sees" the lights better than a human eye.
Calgary Region
Nose Hill Park, northwest of Calgary, is the best place to chase the Northern Lights if you got caught by an aurora alert in the city. A huge park with natural landscape covers about 4.2 sq mi(11sq.km), being the fourth-largest urban park in the country. It means that you can get away far enough from the light pollution of the big city and find a few really dark areas. The park also has plenty of open space where you can take a good look at the sky without trees or buildings hindering the view.
Horseshoe Canyon
If you have a chance to take a short trip north, drive to Horseshoe Canyon, which is located in 10 mi(17 km) west of Drumheller. It can be reached from Calgary in about 1.5 hours by car. The canyon that is often called the Canadian Badlands offers stunning scenery during the day. And at night it boasts an open view of the northern sky. If you get lucky to catch the northern lights in such a place, it's going to leave lifetime of memories for sure.
Banff National Park
Banff National Park is one of the most spectacular places for chasing Northern Lights in Canada. And it's located just 77 mi(125 km) away from Calgary. Lake Minnewanka and Castle Junction have proven to be the right spots to see aurora borealis near Banff. Peyto Lake is located near the Icefields Parkway. Vermilion Lakes, located in the Bow Valley, in just a short drive from Banff, is another good location. The green light that dances in the sky reflects beautifully in the lakes with Mount Rundle and Sulphur Mountain on the backdrop.
Find hotels and airbnbs near Northern Lights (Map)