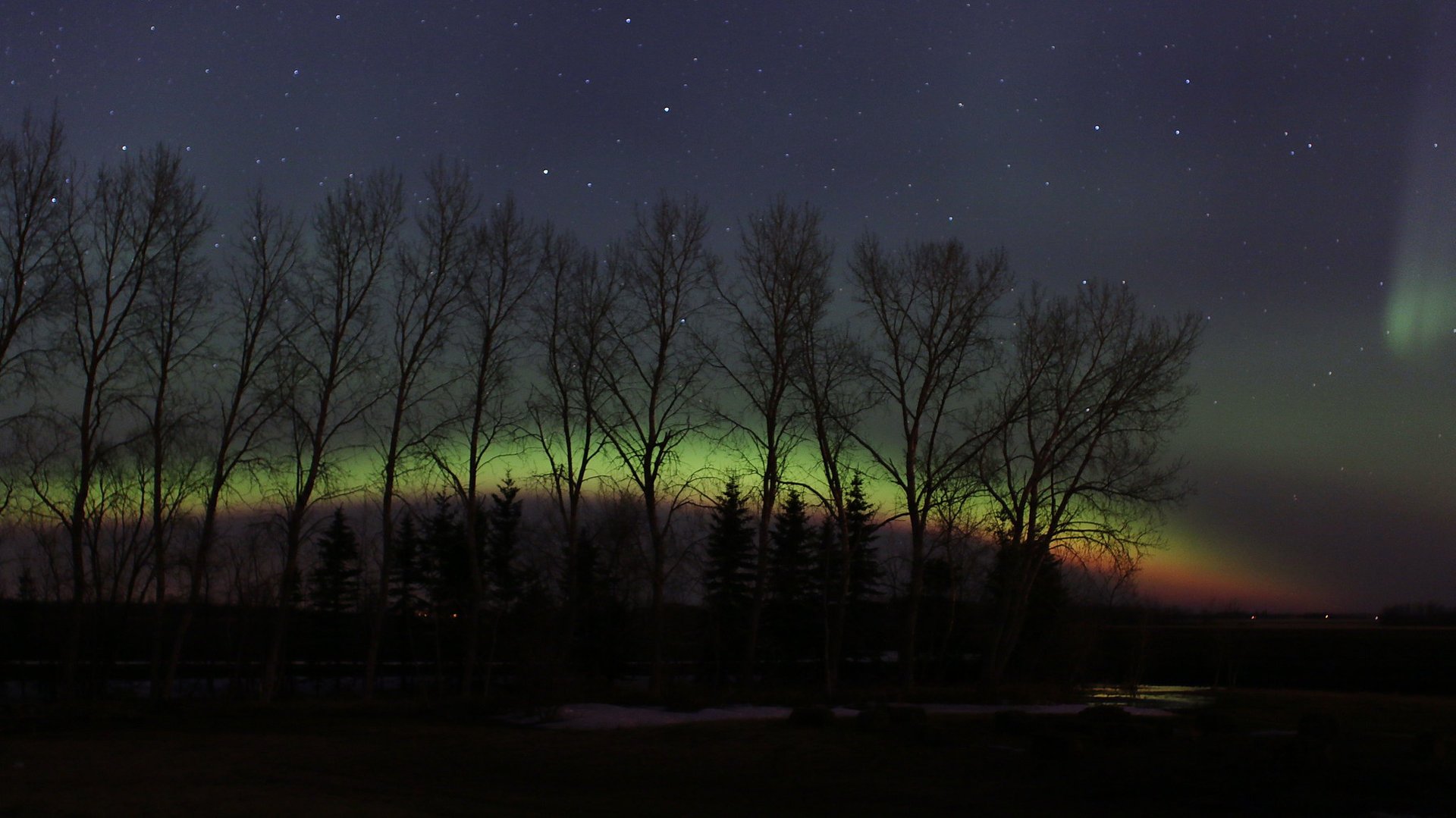 Northern Lights. Taken in St. Andrews, Manitoba, Canada
Spellbinding northern lights dance across the skyline when charged solar particles penetrate the magnetic shield of the earth and collide with the atmosphere. The natural show of green, purple, and other hues happens most consistently along the aurora oval. Even though southern regions of Manitoba are less likely to witness aurora borealis, sometimes ethereal artistry unfolds even in the very downtown Winnipeg.
When and where to chase northern lights?
To increase the odds while chasing this elusive but glorious phenomenon, plan your winter getaway between Manitoba's peak aurora season from January through March. Remember to follow the forecasts and choose clear and dark moonless nights, preferably outside of the city. Try your chances in the rural municipality of St. Andrews, north of Winnipeg. Be patient and ready to stay up late at night, and your efforts will eventually pay off.
Also, grab a good camera with a wide-angle lens to capture vast landscapes overhead. After all, the camera sees faint colors much better than the human eye. Without the device, you'll view the lights virtually in black and white.
If you're craving for more and don't mind traveling further north, Winnipeg is still the best place to start your journey. Famed Churchill, just below the arctic circle, is served by regular flights from the capital city.
Find hotels and airbnbs near Northern Lights (Map)